Whether she's working in the studio with Richmond Ballet or on her fashion blog, Felix & Flora, Lauren Archer's sartorial motto is "Fearless, feminine fashion." Archer's interest in fashion began when she was a little girl, and it took off two years ago when she began sharing her day-to-day looks on Instagram (@felixandflora). "I started my blog for fun, but I've been really passionate about creating new looks, finding new inspiration and reaching a new demographic," Archer says. "I want to encourage people to wear what they like and be less conscious of what others might think—at the end of the day, it's just an outfit."
---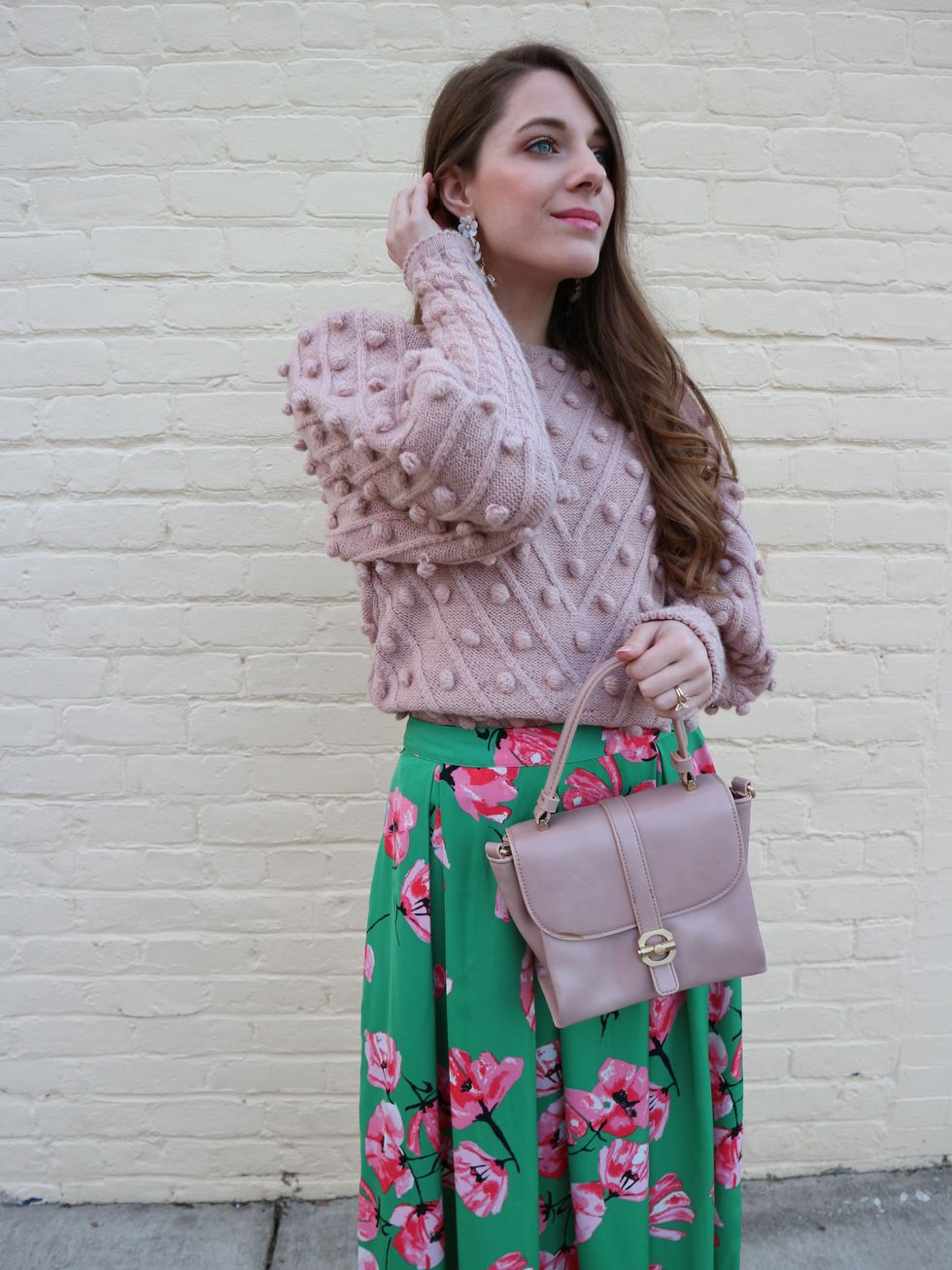 Gravitating towards dramatic skirts and dresses that give "a twirl factor," Archer's regularly updated blog specializes in creating runway-inspired looks with affordable brands. "I love Zimmermann, Ganni and Dior, but I re-create those styles with brands like H&M, ASOS and Chicwish, which have really cool designer dupes."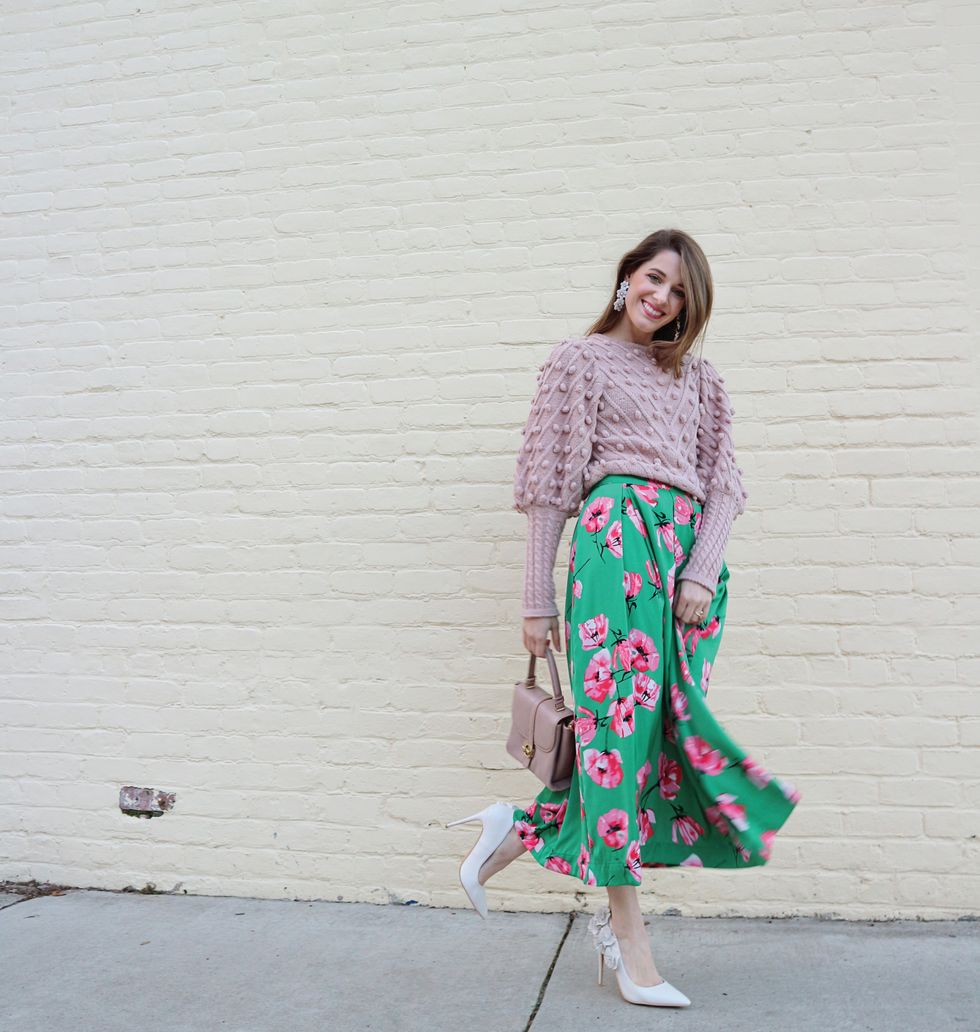 Chicwish sweater: "The baubles and big, oversized sleeves look so similar to a sweater dress Zimmermann made."
Who What Wear skirt, from Target: "I like everything high-waisted because it makes your legs look longer and cinches you in at all of the right places."
True Decadence shoes, from ASOS: "These have 3-D flowers on the back that continue my floral theme perfectly."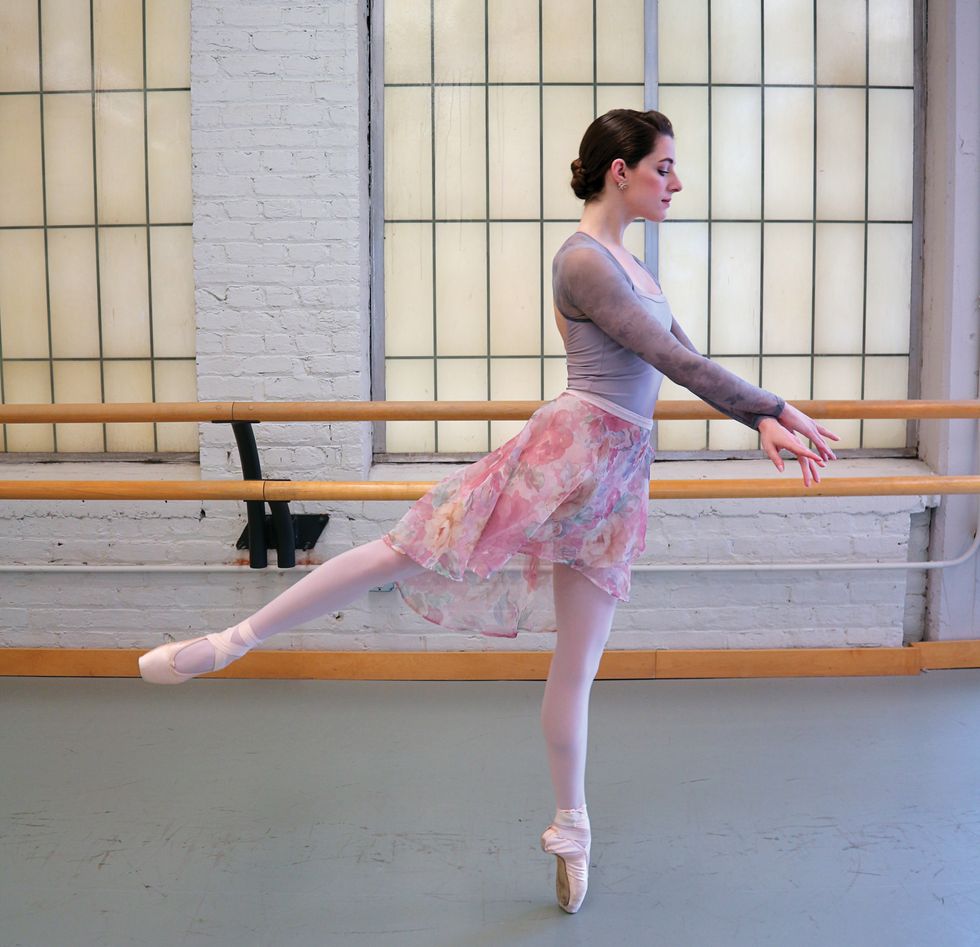 Even in the studio, Archer's dancewear coordinates with her street style. "Usually my class outfit is inspired by what I wear on my blog," she says, noting that pastel colors and accessories like earrings and lipstick are studio staples. "I like to change up my hair and makeup, too," she adds. "I might do a French twist if we're doing something Balanchine, and on Fridays, we have a sparkle theme at the studio, so I'll try a shimmer eyeshadow."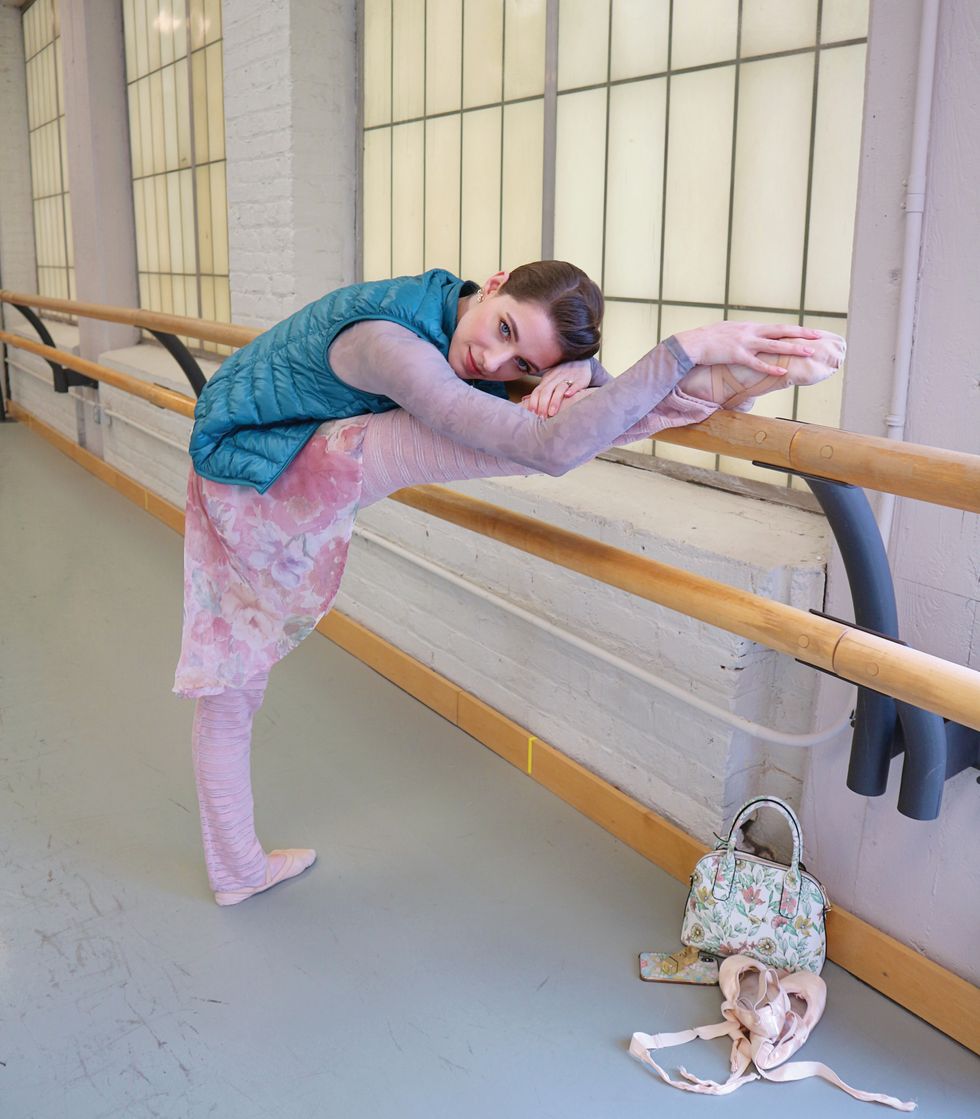 RubiaWear legwarmers: "I wear these every day, and I have them in white and pink with stripes."

Uniqlo vest: "I've had this for about 10 years now, and it's still in perfect condition," Archer says. "I wear my warm-ups at barre and in between rehearsals only."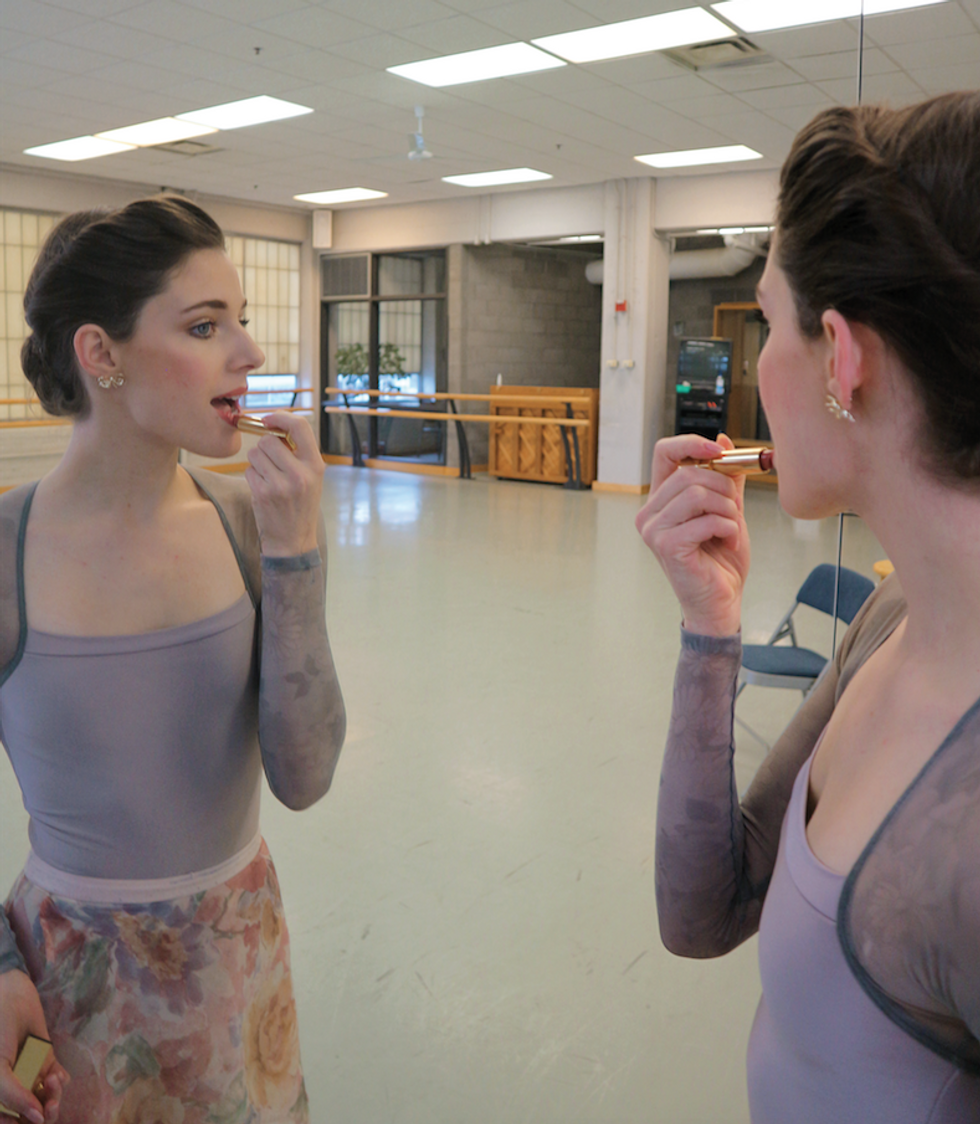 Elevé leotard: "I like that you can customize Elevé leotards with mesh and floral details, and you can even choose the color pairing you want."
Handmade skirt by former company dancer Lauren Fagone: "A few of the dancers at Richmond Ballet and their family members
Photos by Ben Malone