This story originally appeared in the December 2015/January 2016 issue of Pointe.
As a young student at San Francisco Ballet School, Kelsey Ivana Hellebuyck would record her outfit each day in a notebook. "I've always been kind of a nut about fashion," she says. "Getting dressed in the morning is fun. It gets me going, like coffee." And as followers of her popular Instagram account will tell you, she's still keeping track of what she wears, sharing daily collages of her outfits that reveal her fun and eclectic taste. "I started cataloguing it because I wanted to remember what I wore and what was so magical about that equation," she says, "but now other people are enjoying it, so that makes me happy." Some of the Pennsylvania Ballet corps dancer's best finds have come from flea markets or the hidden racks at the back of a store. "I know when something is good, and when I see it, I'll buy it," she says. Hellebuyck brings her personal style into the studio, too. "I love cutoff tights, bright colors, fun prints, lace—things that are different, not the norm," she says. Her keen eye for detail is inspired by everything from the style bloggers she follows on Instagram to the copies of Architectural Digest or W that she flips through on airplanes. "I'm passionate about fashion," she says. "It's second only to ballet."
---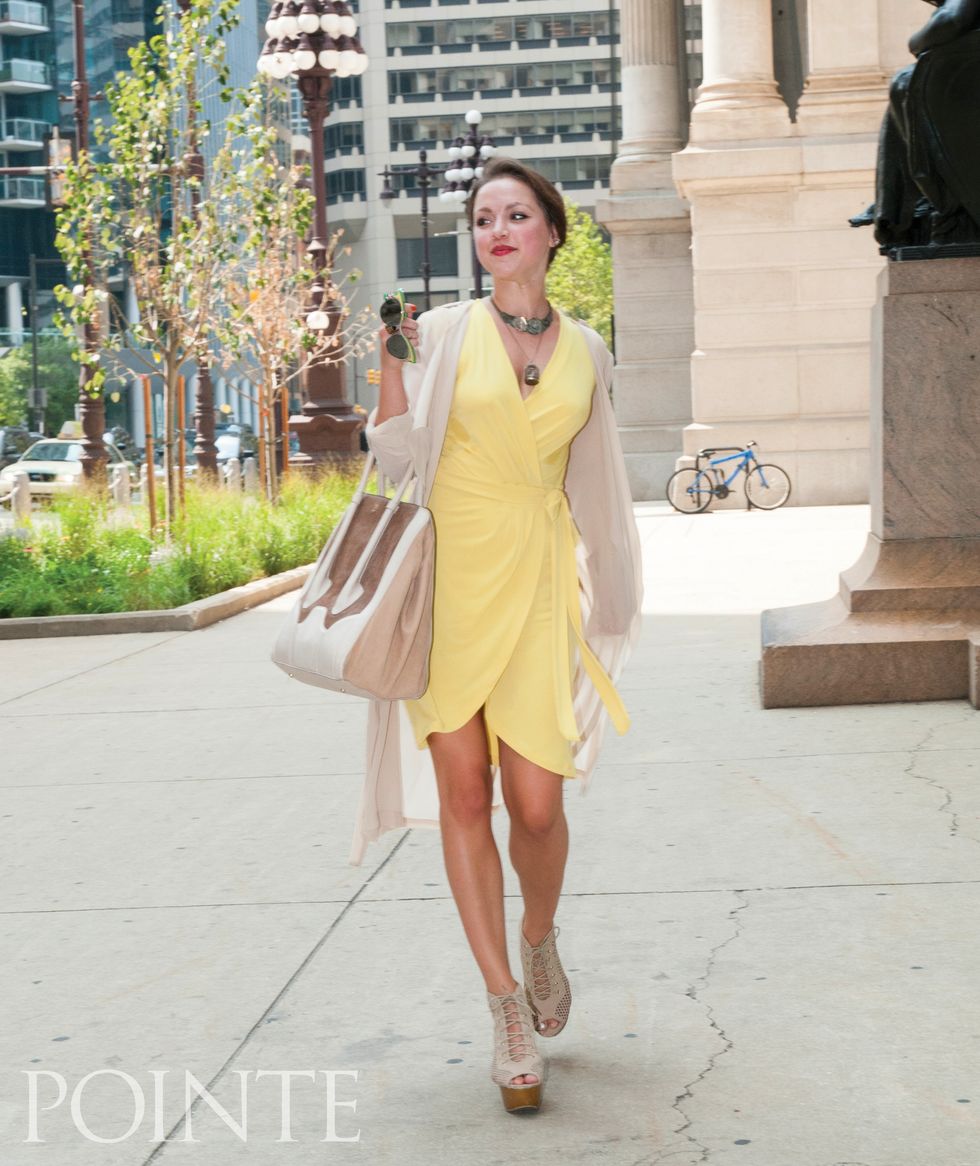 Linda Johnson
The Details—Street
H&M dress: "You have to devote time to stores—I found this piece upstairs, hidden, and I was like, 'Why are they hiding this? This should be on the mannequin!' "
Wedges: "I like being tall and I would like to be even taller. I'm always in a heel or a wedge."
Birdcage necklace: "The birdcage came from my dollhouse as a little girl, which my grandpa and grandma built. This has been everywhere with me.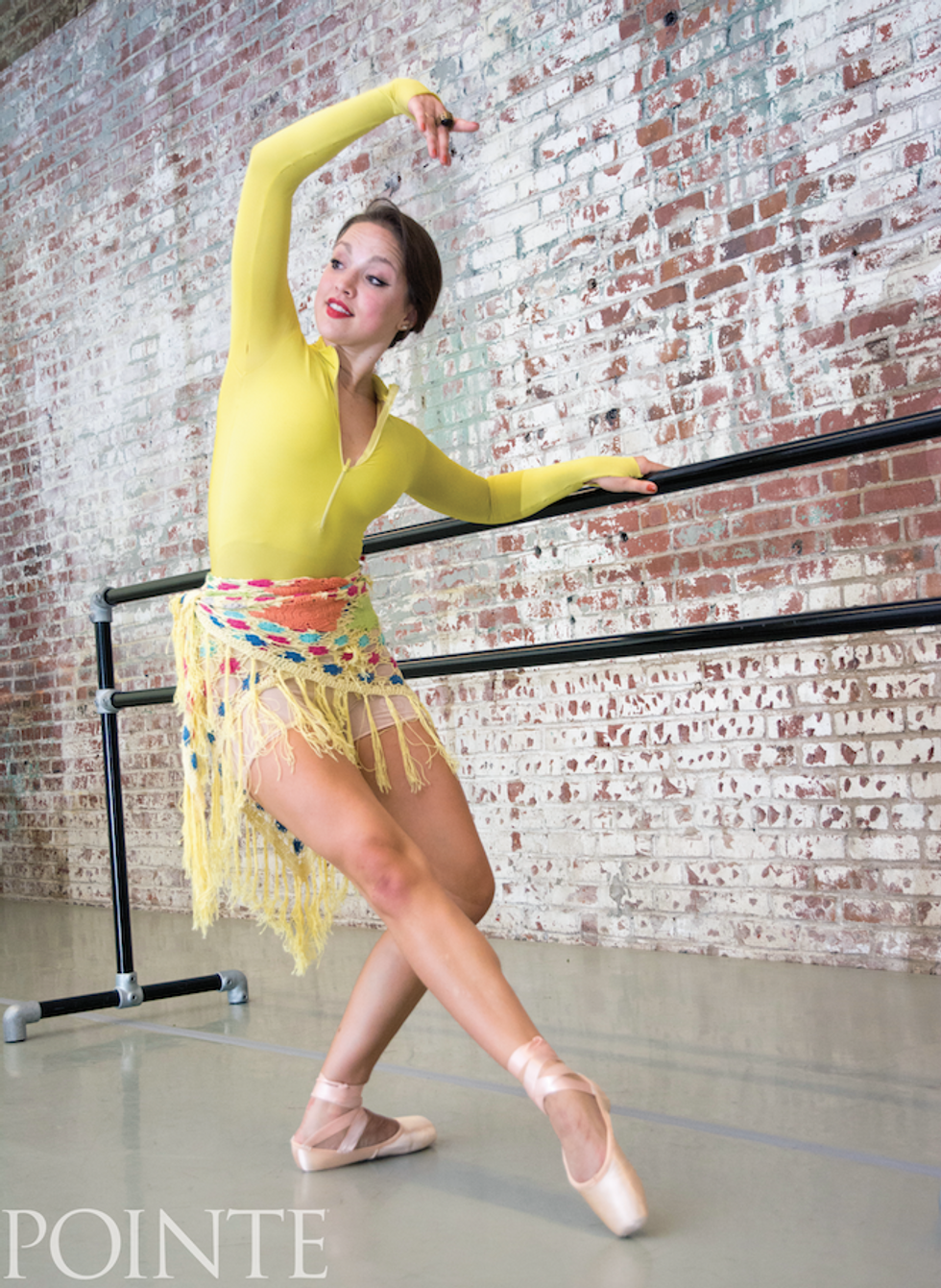 Linda Johnson
The Details—Studio
Yumiko leotard: "I've had this since I was 13. I had to cut the thumb holes because the wrists started to break at the seams, but I actually like it better with them."
Wrap: "We weren't allowed to wear things like this at school, but I bought it because I knew the company dancers wore fun shawls and things—we used to watch them a lot."
Freed of London pointe shoes, Club maker: "My feet are pretty strong and they'll kill a shoe fast. I need to wear my shoes for a class to see how they feel, so I can decide what roles they'll be good for."