When it comes to studio essentials, Miami City Ballet principal Katia Carranza has a classic sense of style. Her Lululemon dance bag is filled with warm-ups in pink, black, gray and navy. "I like legwarmers from the knee down," she says. "Keeping my calves and ankles warm is so important, but if my thighs are covered I relax too much." Carranza keeps 10 or 11 pairs of Freed pointe shoes with her at a time, and totes them around in a wine carrier. "I don't do much to my shoes because I throw them away so fast," she says.
One item Carranza is never without is Voltaren, the anti-inflammatory gel many dancers swear by. Until recently, it wasn't available over the counter in the U.S. "I'm from Mexico, so every time I go I say to the other girls in the company, 'Muchachas, who needs Voltaren?' "
---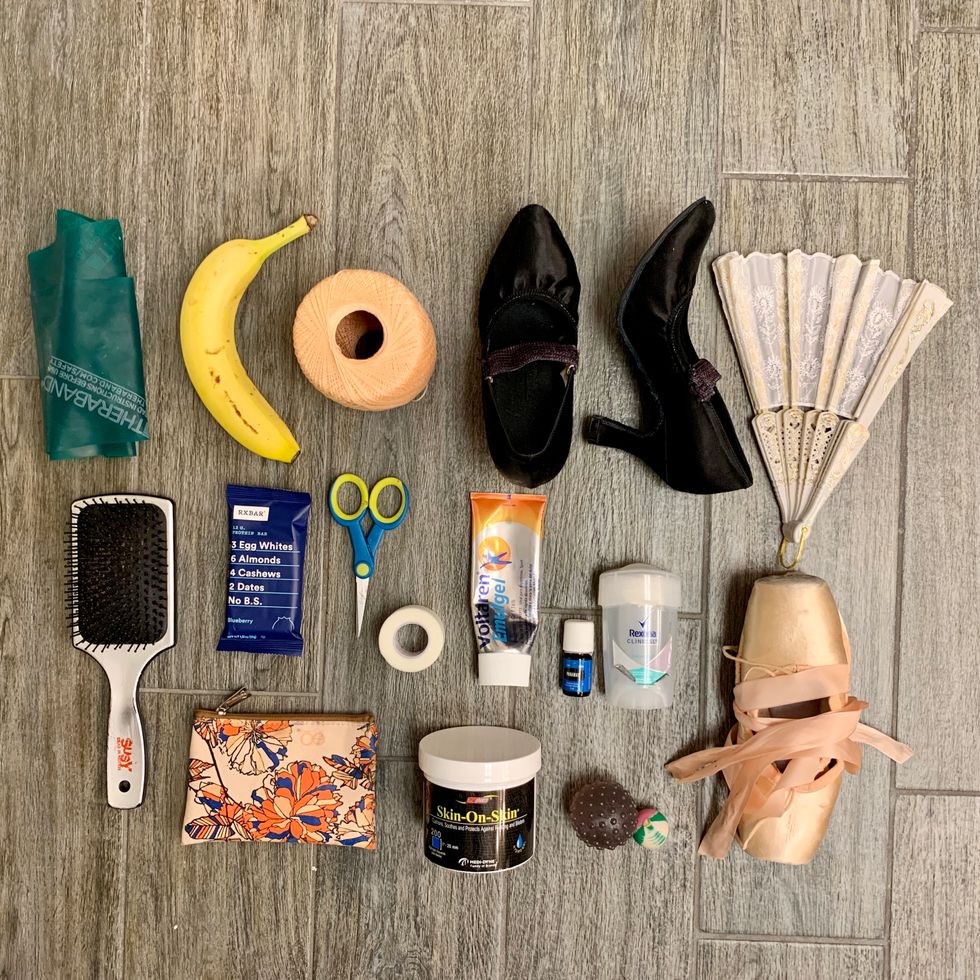 Lilly Echeverria
Snack trend: "RXBARs are very popular in the company right now."
Portable prop closet: "The fan is for Don Q, and these shoes are for Nine Sinatra Songs."
Pointe shoe prep: "I just use tape and 2nd Skin," says Carranza. "Toe pads make my feet get too slick."

Muscle must-have: "My sister gave me this oil. It helps me warm my muscles."

On-the-go massage: "I love these two balls," she says. "They're my life!"

Carranza always carries a scented body spray. "We dance with different partners all the time with sometimes just five minutes between rehearsals," she says. "You need to refresh yourself!"