A couple years ago, if you had told Kathryn Morgan that she'd be a soloist at Miami City Ballet, learning roles like the Firebird, Mercedes in Don Quixote and the Striptease Girl in Slaughter on Tenth Avenue, she would have said you were crazy. But last April, seven years after she was diagnosed with hypothyroidism and left her career at New York City Ballet behind, Morgan signed a professional company contract once again.

---
In her NYCB days, Morgan was one of the company's fastest-rising stars. She joined the corps at age 17 and was soon promoted to soloist, dancing roles like Juliet and Aurora. After she left, "I was so out of shape, so sick, so miserable," Morgan says. "I gigged here and there, but I didn't ever think I'd get back in a company, and then I completely stopped dancing. I thought I was totally done." Instead, she embraced her "Plan B": starting her popular YouTube channel and podcast for young dancers, teaching, judging at Youth America Grand Prix and writing an advice column for Dance Spirit.
In 2017, she got married and moved to Houston with her husband. But when her marriage fell apart after 10 months, she found herself getting back into the studio again as a way of healing. "I had no expectations," she says. "I just started to get back in shape." In fall 2018, Morgan moved back to New York City to continue training. When she heard Miami City Ballet might be looking for dancers, she was intrigued—the company's Balanchine-heavy rep is similar to NYCB's, and artistic director Lourdes Lopez is a former NYCB principal, though Morgan had never met her before. She reached out to Lopez and was invited to come down and take class. Though it had been a long time, Morgan's strengths as a dancer, and her Balanchine roots, were quickly apparent. "Even though she was out of shape, there was an innate musicality, a real understanding of steps to music and how to make that work," Lopez says. "I didn't have to teach that aesthetic. It was kind of ingrained in her." A few weeks later, Morgan got the call that there was a soloist position open for her.
Morgan signed her MCB contract in April. Now, she's a full-time company dancer again, adjusting to life in Miami while keeping up her YouTube channel on the side. She's also in a new relationship, with former Ballet West first soloist Christopher Sellars. "I literally had people say to my face, 'You're a flash in the pan, you'll never dance again, you're far too fat,' " says Morgan. "I always tell people it's up to you. It's your story, you're the author. Just because someone says you're a failure—prove them wrong."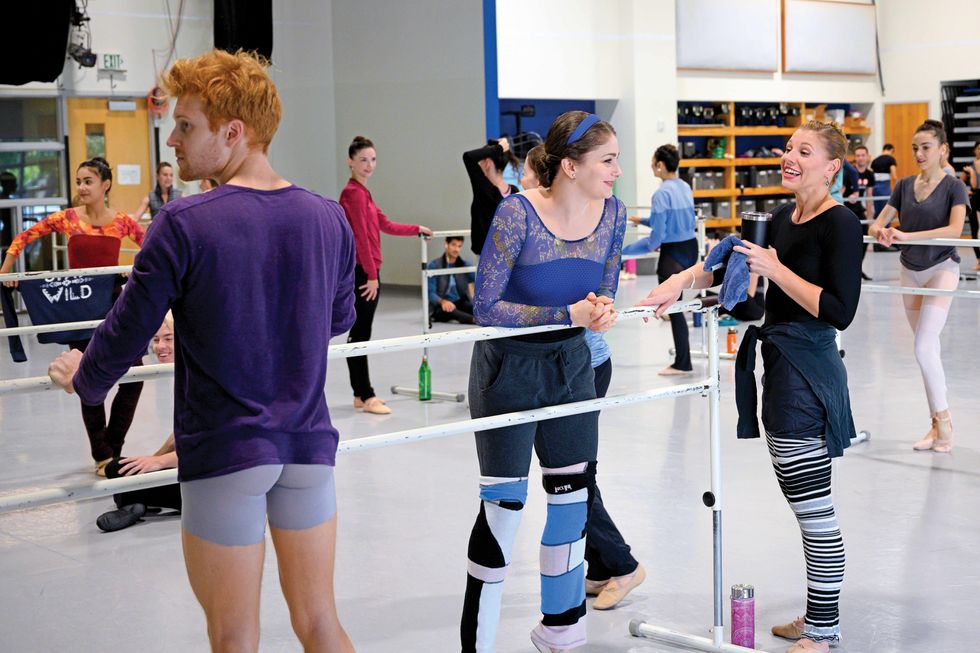 Morgan starts her day with company class from 10 to 11:30 am. "She's very unassuming in class," says Lopez. "She works really hard, but she doesn't call attention to herself."
Lilly Echeverria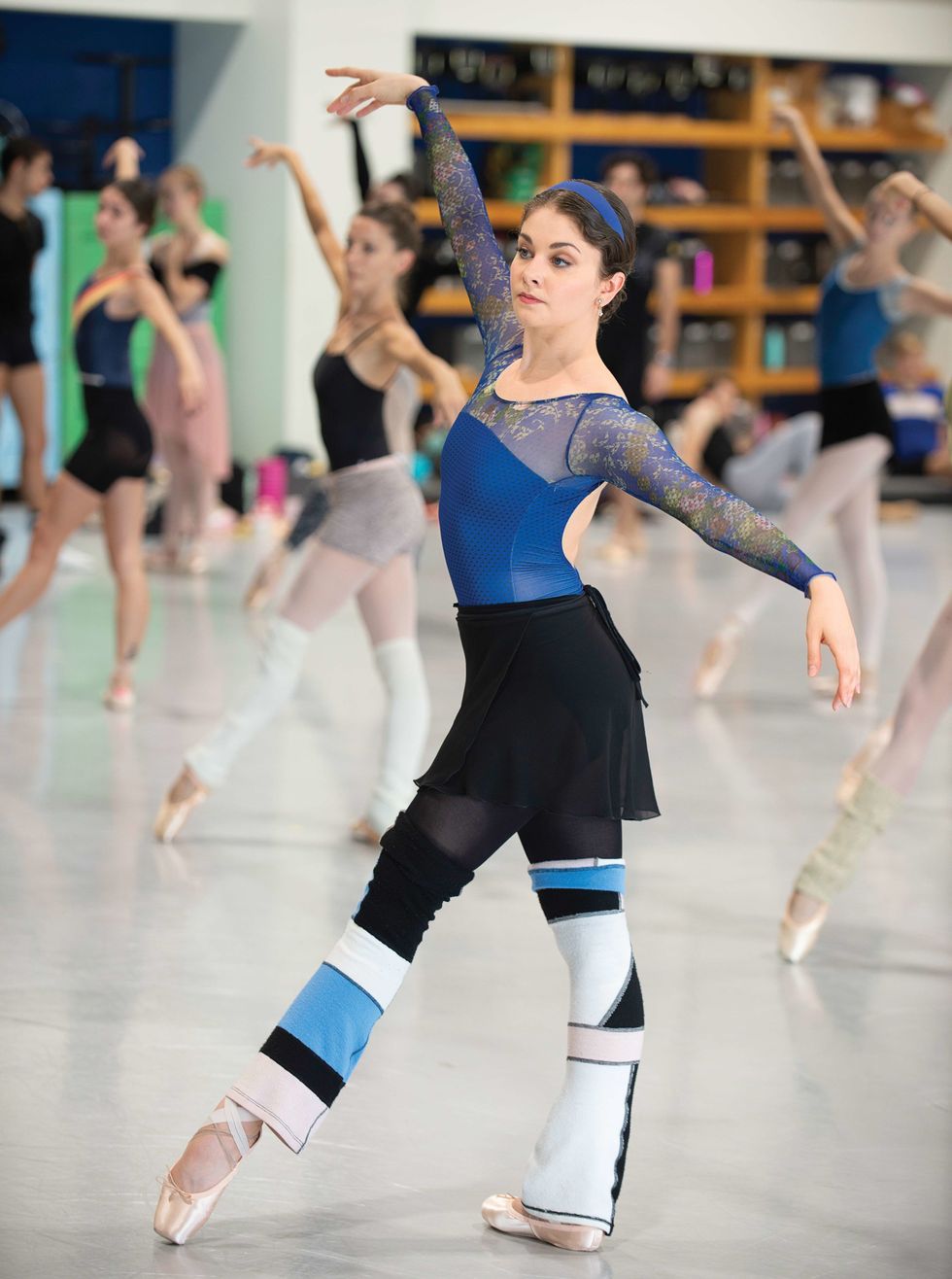 At 31, Morgan feels she has a healthier approach to class. "I've learned how to work smarter, not harder," she says. "I will do every combination in the center twice. That's all I need. Young Kathryn Morgan was like, 'Let's do it 800 times, and make sure they see me, and go for broke for everything.' "
Lilly Echeverria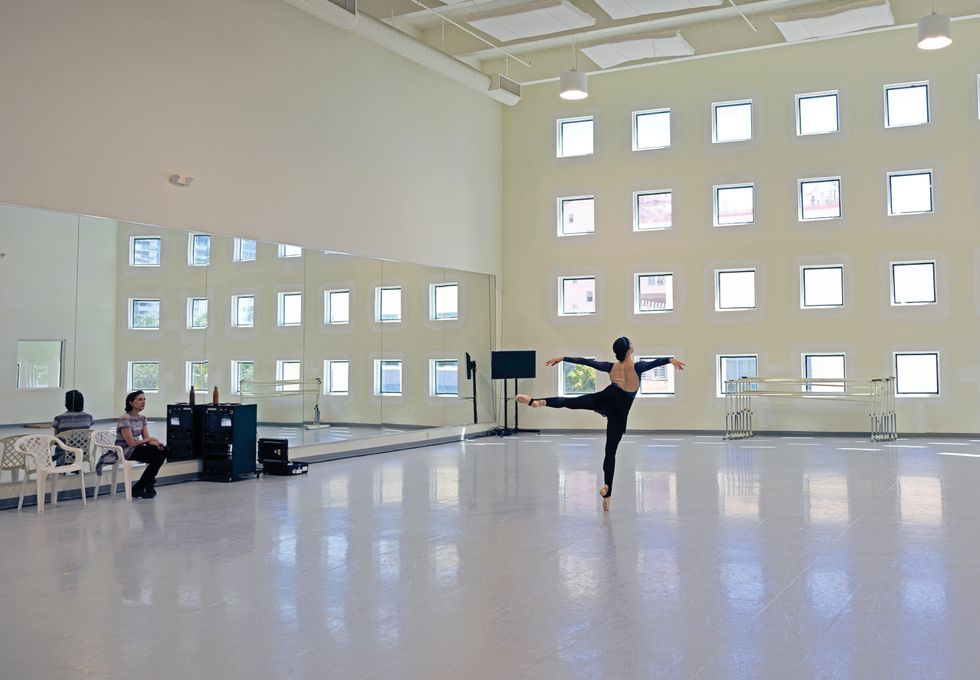 Morgan is known as a soft, lyrical dancer, but in rehearsal for Firebird Lopez encourages her to embrace the role's animalistic side. "Firebird is pushing me out of that comfort zone," says Morgan. "It's a role I never thought I would do."

Lilly Echeverria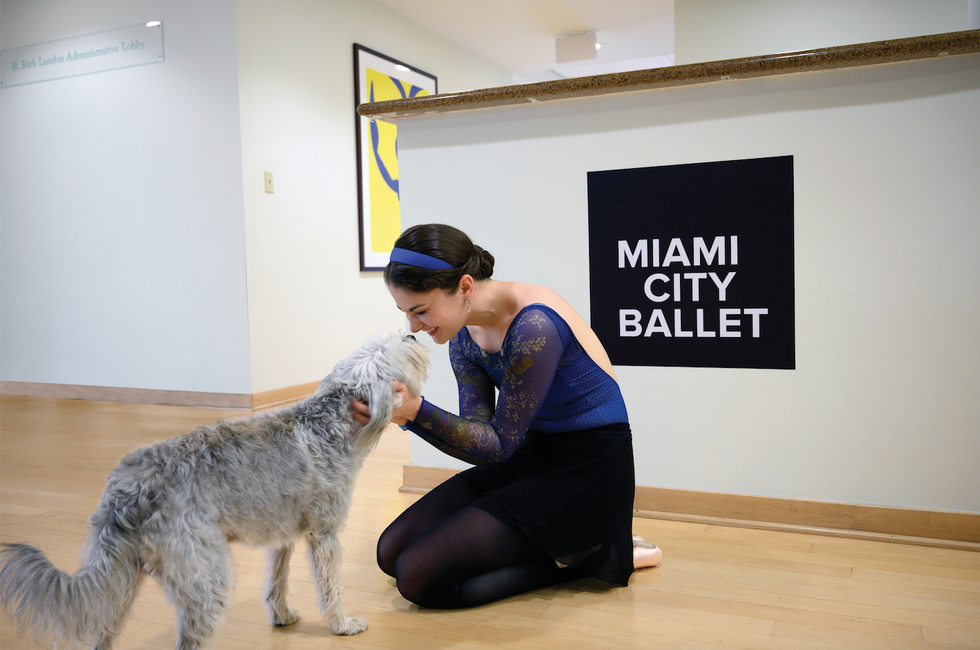 "I'm not the skinny little mini that I was at 18, but I'm okay with that," says Morgan. "The fact that I can even be onstage is incredible to me, that I'm back in that kind of shape."
Lilly Echeverria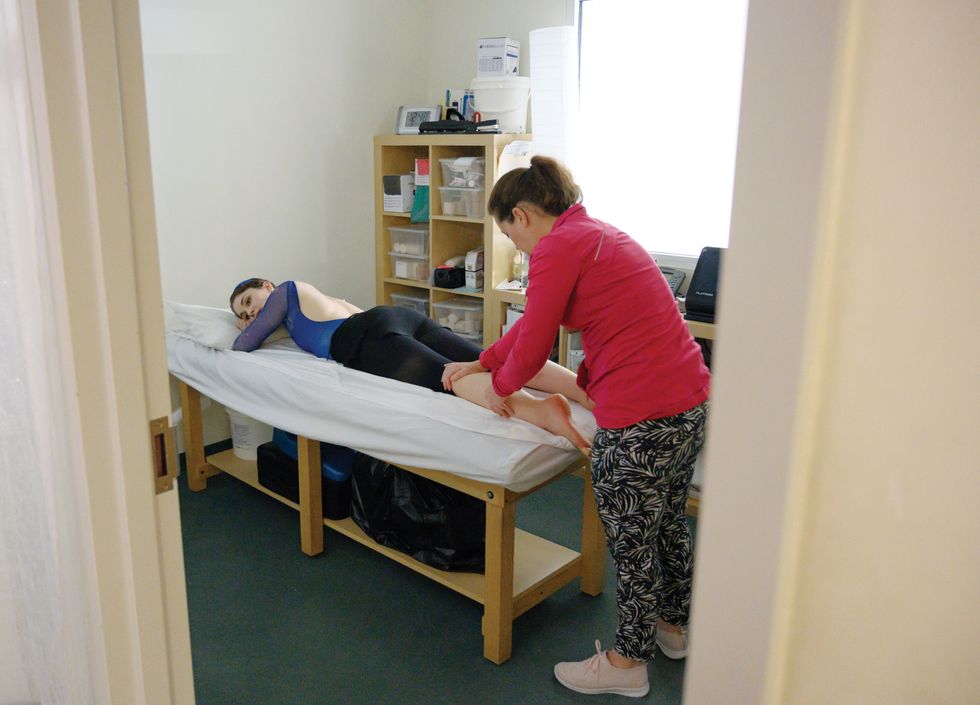 Morgan often signs up for a 15-minute physical therapy slot when she has a break. "I'm in the PT room all the time, and my body feels great because of that," she says. "I believe in PT maintenance before an injury happens."
Lilly Echeverria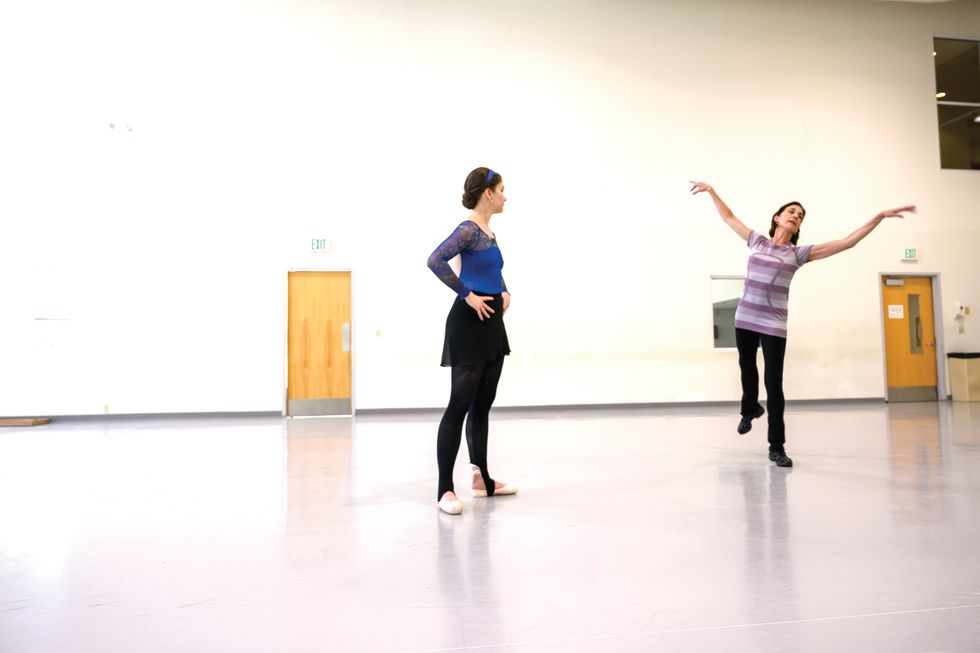 "She's wonderful to work with in the studio because she absorbs information very quickly and retains it," says Lopez. "She's open to constructive criticism. Sometimes dancers get insecure about too many corrections, and Katie doesn't have any of that."
Lilly Echeverria