This story originally appeared in the August/September 2014 issue of Pointe.
If you ever spot Kathleen Breen Combes when Boston Ballet is on tour, chances are she's on a fashion mission with her shopping buddy, soloist John Lam. "We land. We figure out our theater time. We figure out our shopping time," she says with a laugh. "We ask the locals what the best stores are—you want the back streets, not the main shopping area." Though she loves boutiques, Combes isn't afraid of a little DIY. She looks for homemade finds on Etsy and makes her own dancewear, like the navy blue leggings she wore during our shoot. "I harass the costume shop at Boston Ballet a lot with my sewing questions. After that, it's trial and error." The trend she'll never stand for? "I guess some people can pull it off, but I hate leggings as pants."
---
The Details—Street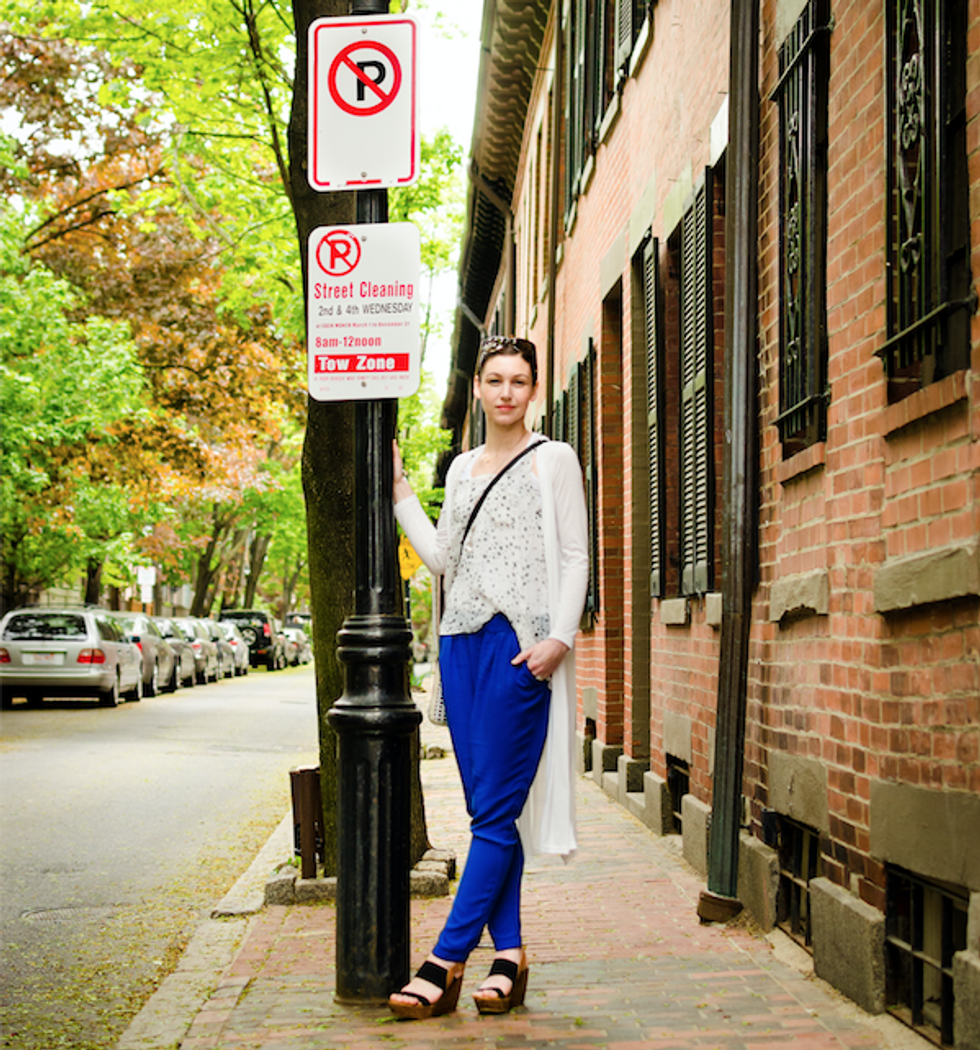 Liza Voll
Blouse by Aqua: "My style is feminine and I wear a lot of drapey pieces. I got this on tour in Spain."
White cardigan: "This is from one of my favorite Boston stores, Pinkyotto. I love layering."
Blue pants by MANGO: "These are really fun, thin summer pants. I wear a lot of bright blue—the perfect pop of color."
Wedges by Italian Shoemakers: "This brand makes the comfiest shoes. Being a dancer, sometimes I go for that over everything else."
The Details—Studio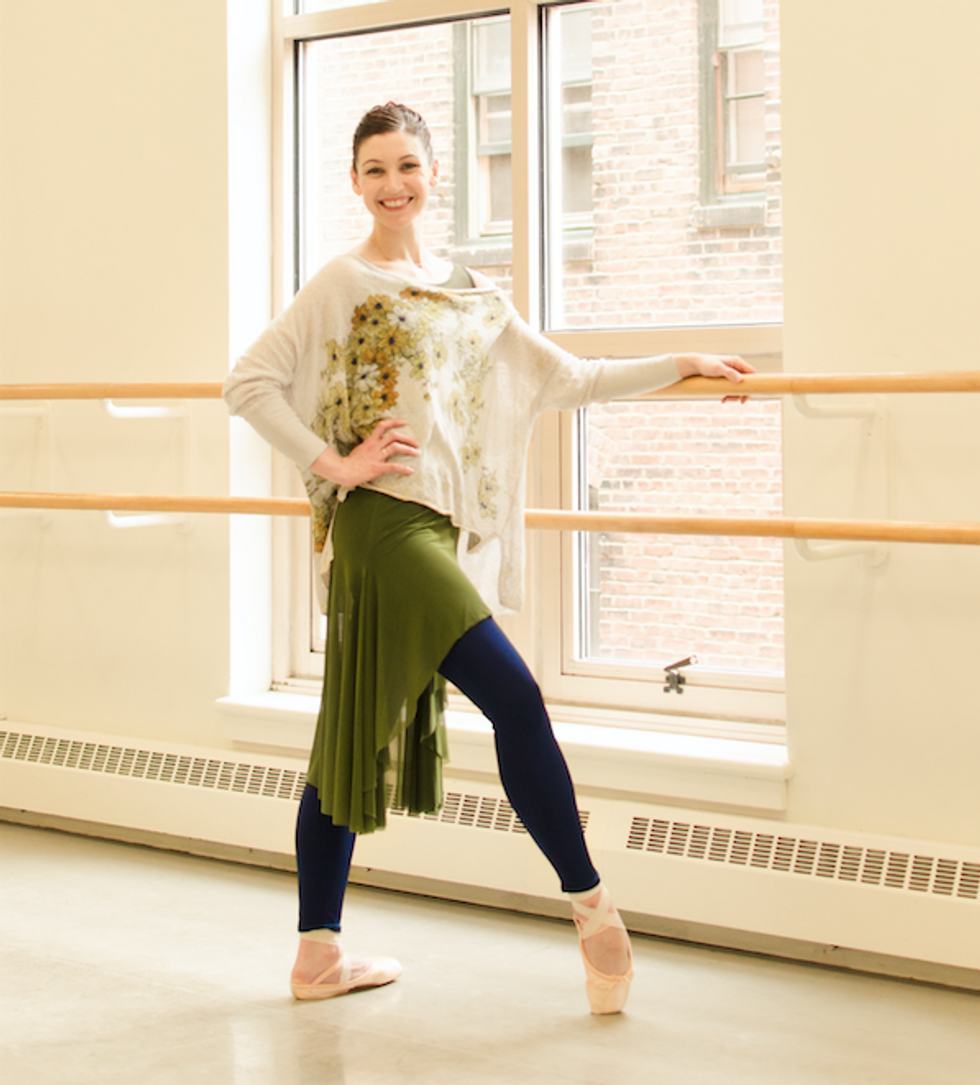 Liza Voll
Anthropologie sweater: "I start barre with more warm-ups on, but by the end, I'm down to something like this look. I've never been a person that can wear a bunch of junk and feel good."
Phobos Bodywear "Kathleen B." skirt in military: "This is actually named after me. The owner made it for me for a gala costume. Everyone loved it, so she started selling them."
Pointe shoes: "I wear Freed of London, Anchor maker."