At age 18, Katherine Barkman packed her bags to move nearly halfway around the world after receiving an email from Ballet Manila's artistic director Lisa Macuja-Elizalde. A competition dancer with no professional experience, Barkman submitted a video to Macuja-Elizalde, and jumped at the opportunity to start her career as a principal with the Southeast Asian company. "It was an unconventional path, but I had to just go for it!"
Barkman's journey started in Bucks County, Pennsylvania, where her dance training quickly progressed from recreational classes to studying the Vaganova method with Nadia Pavlenko at the Academy of International Ballet Theater. By 16, she was training privately with Pavlenko for six to seven hours a day. "Most children start that syllabus at age 10, so I had to learn quickly," she notes. "It was difficult, but the Russian style worked for my body and set the tone for me as a dancer."
---
Wowing audiences at the International Ballet Competition in Jackson, Mississippi, Barkman turned down several scholarship and contract offers with Tulsa Ballet, Hamburg Ballet School and American Ballet Theatre Studio Company to finish training with Pavlenko. "As a dancer, Katherine has three valuable features: dedication, ability to learn consistently and love for the art of ballet," Pavlenko says. "She also trusted me as a teacher."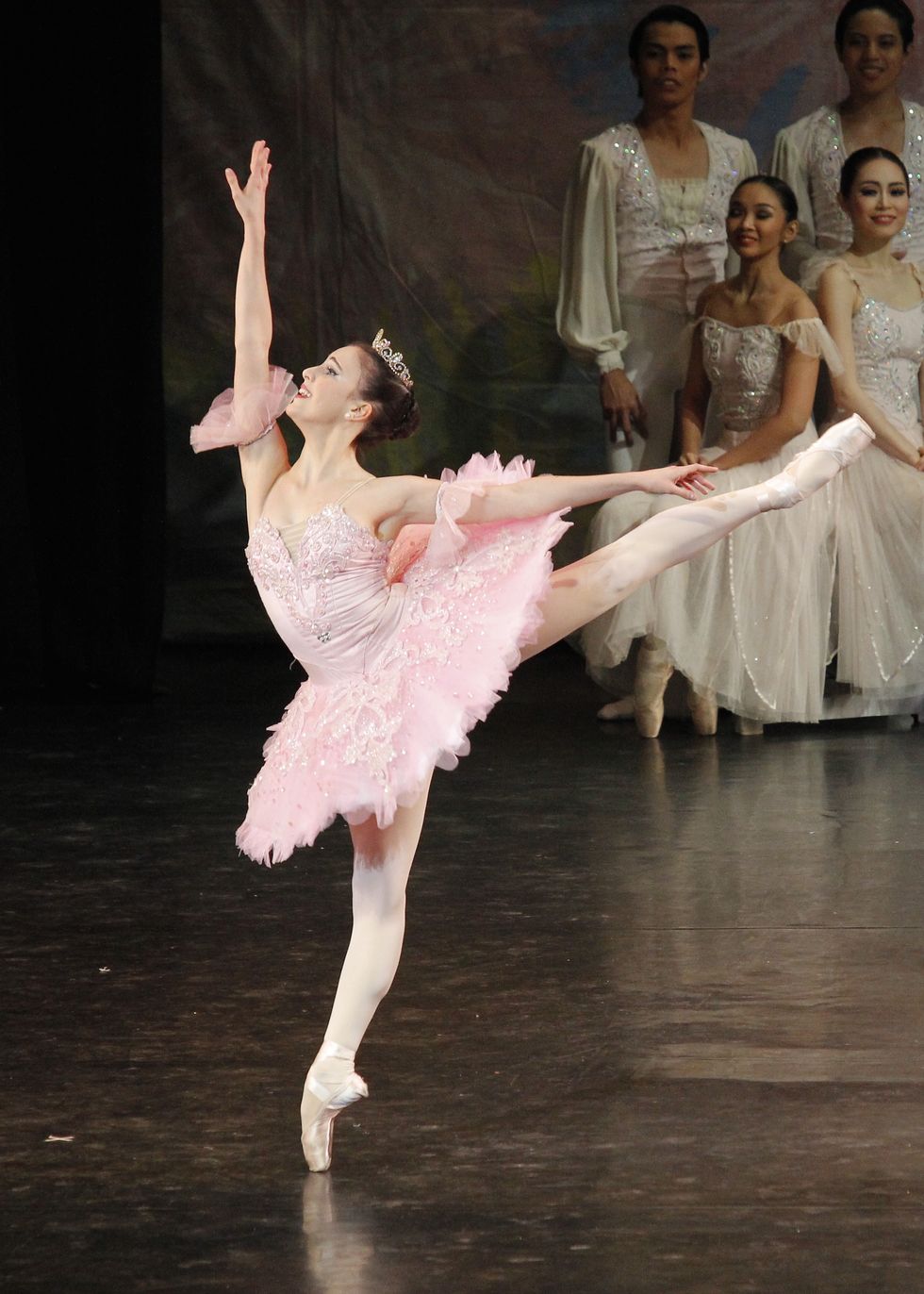 Barkman as Sugar Plum Fairy in Ballet Manila's "The Nutcracker." Photo by Ocs Alvarez.
Upon completing her training, Barkman sent out resumés and videos, hoping to land a job at an international company with Russian roots. That's when she got the email from Ballet Manila. "I was excited to dive into the roles that I've always dreamed of dancing," she says. Now 20 years old and currently in her third season with the company, Barkman has performed leads like Juliet, Giselle, Kitri and, soon, Odette/Odile. "It's a very busy schedule, but it's rewarding."

For Barkman, the most difficult part about living in the Philippines is being so far from family. Her parents visited for two weeks to help her get settled, but it took over a year for Barkman to adapt to the new culture. "When I arrived, I didn't even know where to get water," she remembers. While English is widely spoken in the Philippines, Barkman began studying Filipino. "I decided to immerse myself in the different way of life," she says.
With her adventurous spirit and constant desire to learn, Barkman doesn't have long-term plans to stay anywhere—although she loves Ballet Manila for its high standards, intense classes and positive, challenging atmosphere. "I'm not sure where it's going to take me, but it's exciting!"
Fun Facts
Guilty pleasures:
Mint chocolate chip ice cream and "hard-core" action-adventure movies
Favorite hobby:
Swimming. "As long as I'm in the water, I'm happy!"
Favorite food in the Philippines:
"I'm a vegetarian, so it would have to be the tropical fruit and vegetables. The mangoes are so sweet, they're like candy."