For former American Ballet Theatre star Julie Kent, this has not only been her first year at The Washington Ballet, but her first year as an artistic director. How has it been going? We caught up with her during the company's run at the Jacob's Pillow Dance Festival last week, its first visit since 1980. "It's a big change," says Kent. "There have been some exciting, wonderful aspects of that change—feeling embraced and excited—and the community is really eager to see what the next chapter for The Washington Ballet is."
"[It's also] my first year in a creative environment with a different group of people than American Ballet Theatre," she continues. This move away from ABT, where Kent was a dancer for 29 years, appears to have been a bigger transition for her than assuming the directorship. Kent, who had been adamant on her retirement from the company that she did not want to leave New York City, surprised all by moving her whole family to Washington, D.C., an area where she had grown up but had not lived in since the age of 16. Her husband, former ABT dancer and associate artistic director Victor Barbee has also joined TWB as associate artistic director, supporting his wife in this new endeavor.
---
Kent's vision for TWB is ambitious and fresh: to have a company that is locally supported, yet also to have a national and international reputation. "Excellence is not defined by size," Kent emphasizes. "It's not that you need to have a ballet company the size of ABT or New York City Ballet or The Bolshoi—but you need to have the works tailored and curated to scale that fits your venue and your budget."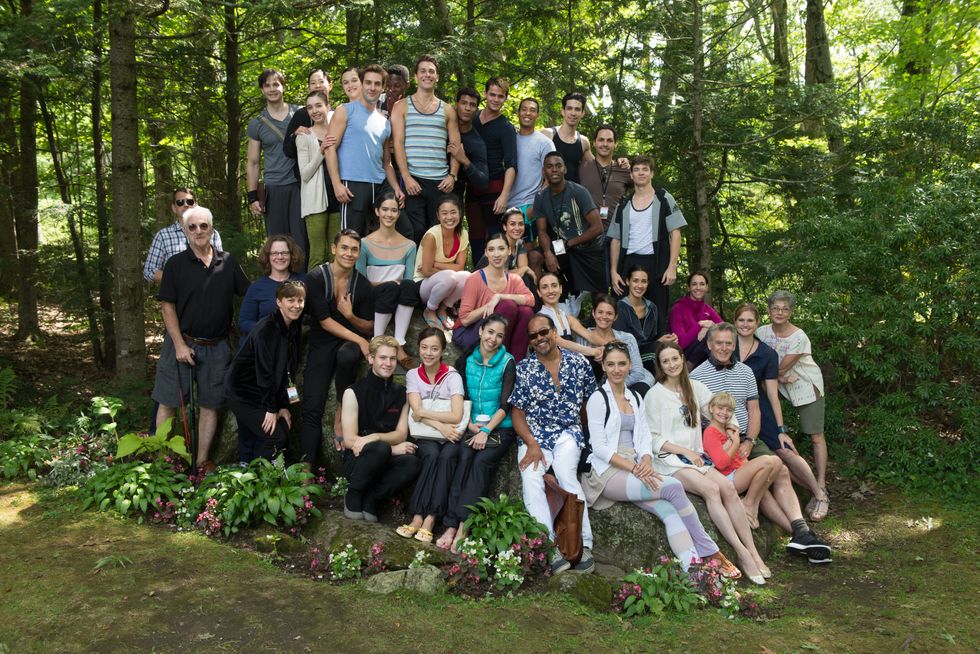 The Washington Ballet at Jacob's Pillow. Photo by Brooke Trisolini, Courtesy Jacob's Pillow Dance Festival.
To be invited to the Pillow was, as Kent puts it, "exactly the kind of wind to put into our sail," and a vital step in showing and developing the company's national reputation. In selecting the works for the company's Pillow performance, Kent tried to choose pieces that would reflect her tenure, including Jiří Kylián's masterly Petite Mort, Alexei Ratmansky's technically demanding Seven Sonatas, (a new work for TWB and one for which Kent was an original cast member), and Annabelle Lopez Ochoa's SOMBREISIMO, a stunning work which highlights the company's men.
Kent has three main elements to her vision for TWB. The first concerns her own artistic voice as an "American artist, a woman, a mother, a ballerina" and the significance of this in shaping the artistic landscape of the nation's capital.
Secondly, she wants the company to be art focused. Kent aims to "create and curate an institution that produces excellent art" as well as to develop the "opportunity for the audiences and dancers to fulfill their potential."

Her third aim concerns arts education, including The Washington School of Ballet; this, she explains "shapes lives in such an important way and enables children to learn so many skills. Yes, it is about producing the next generation of dancers but," Kent stresses, "it is more about producing the next generation."
One year in Kent is, she explains, "excited to have turned the final page on chapter one, and to have started chapter two with this great experience at the Pillow."