"I'm all about comfort and easy clothing because I'm always on the go," Jasmine Perry says. But that doesn't keep the Los Angeles Ballet company dancer from looking stylish. Favoring dresses and athleisure wear, Perry also prefers classic lines and neutral colors like white, black, navy and gray, which are easy to mix and match. The finishing touch: a pair of sneakers from her extensive collection. "I had ankle surgery four or five years ago, so I need a good walking shoe," she explains. "I have a ton of Nikes and running sneakers from Brooks for when I've had a long day at work and need something that feels like clouds on my feet."
But in the studio, you won't find any of the yoga pants or loose-fitting T-shirts she loves so much. "I don't actually have that much attire for layering," Perry says of her strictly leotards-and-tights class style. "It doesn't get that cold here," she explains. "I have a few legwarmers and things for when I'm rehabbing an injury, but they're not part of my daily attire."
---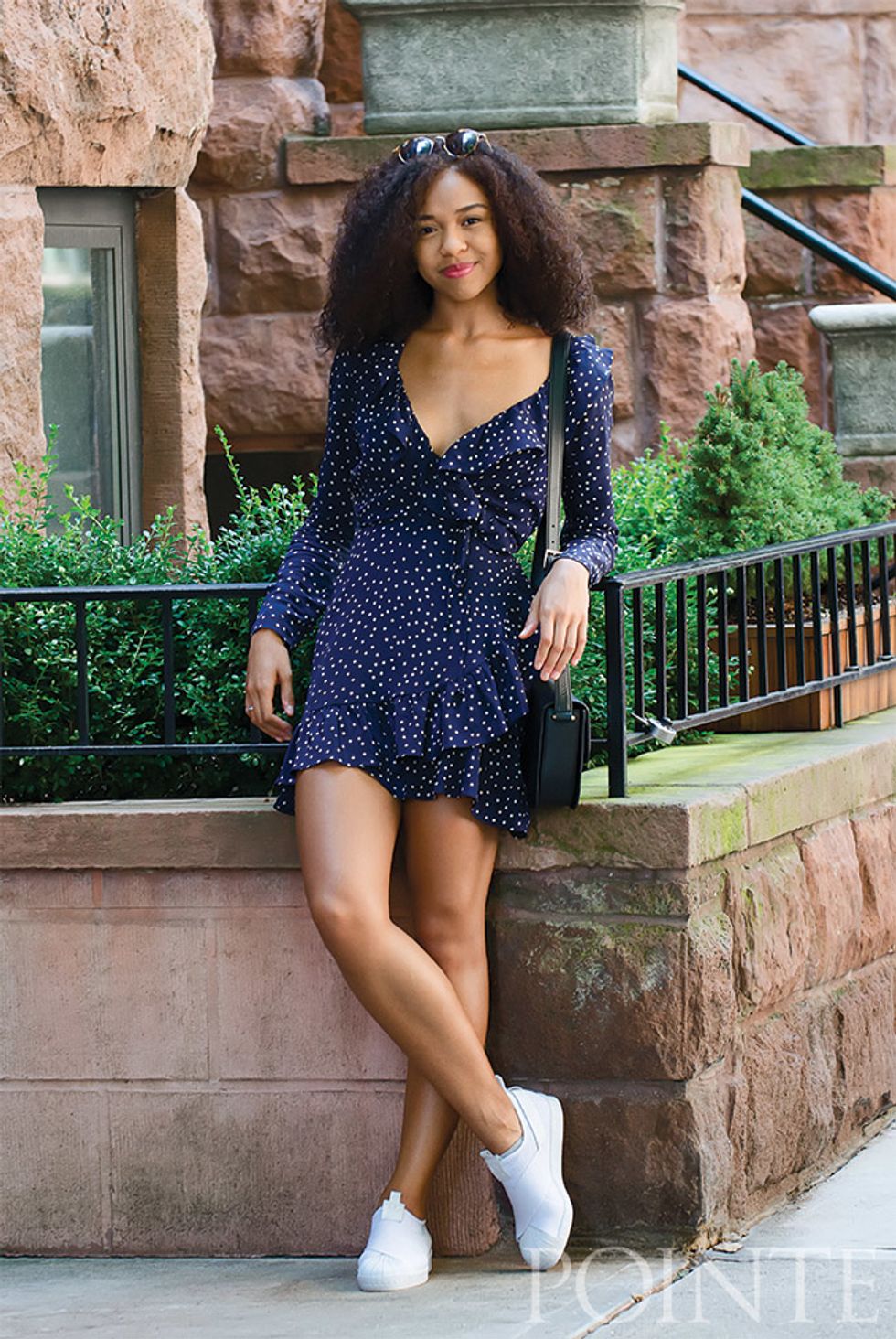 Photo by Kyle Froman
The Details—Street
Réalisation Par dress: "If I'm not in athleisure wear, I'm wearing something similar to this," Perry says of her mini-star–printed wrap dress. "It has a cool vintage feel to it, but it's super-comfy."
Adidas sneakers: "These are slip-on, so they're easy for when I'm out and about," Perry says of the newest addition to her growing sneaker collection.
Kate Spade satchel: Smaller bags like this one are a rare find in Perry's closet. She often relies on larger tote bags that hold all of her dance supplies instead.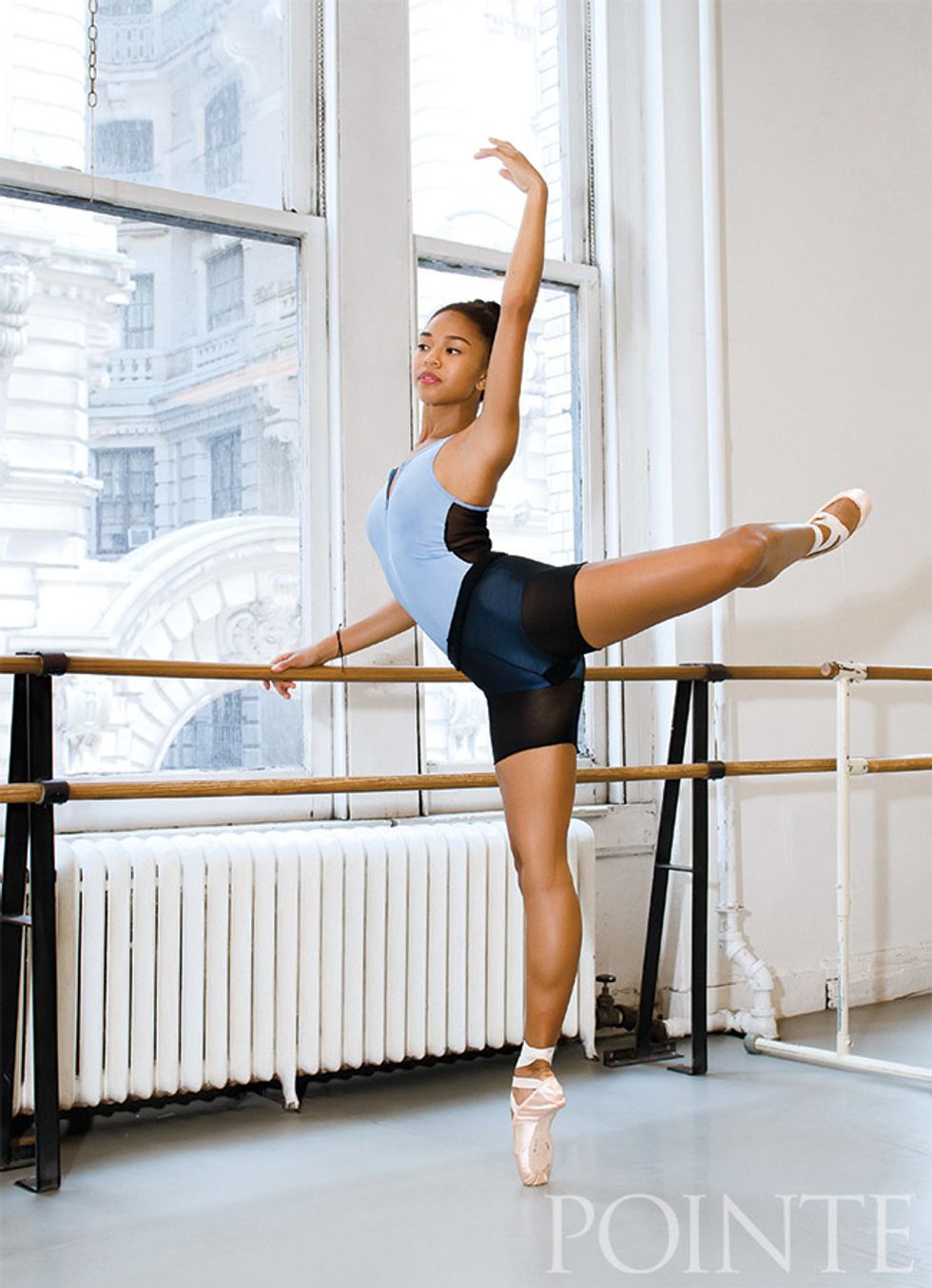 Perry at Steps on Broadway. Photo by Kyle Froman
The Details—Studio
Yumiko leotard: "This is one of my more elaborate leotards," Perry says. "I love the mesh back, and it has more of a sporty look to it, which I like."
Capezio tights: "When I'm in season, I actually wear a lot of pink tights because my directors like a clean, classical look," she says. "But when I can get away with it, I'll cut a pair of black tights and wear those."
Freed of London pointe shoes: Perry's pointe shoes are custom-made, and you'll even find her wearing them at the barre. "I like to maintain a clean barre in pointe shoes because I feel that transfers to my center work."