Jasmine Jimison is just 17, but she's already experiencing a fairy-tale ballet career: In her first year as a San Francisco Ballet apprentice, Jimison made sparkling main- stage debuts as Cupid in Don Quixote, the Ballerina Doll in The Nutcracker and, in The Sleeping Beauty, the Fairy of Playfulness and the Enchanted Princess, partnered by principal dancer Esteban Hernandez in the Bluebird pas de deux. Her tenure as an apprentice came to an abrupt end when artistic director Helgi Tomasson promoted her to the corps in March, just eight weeks into the season.
---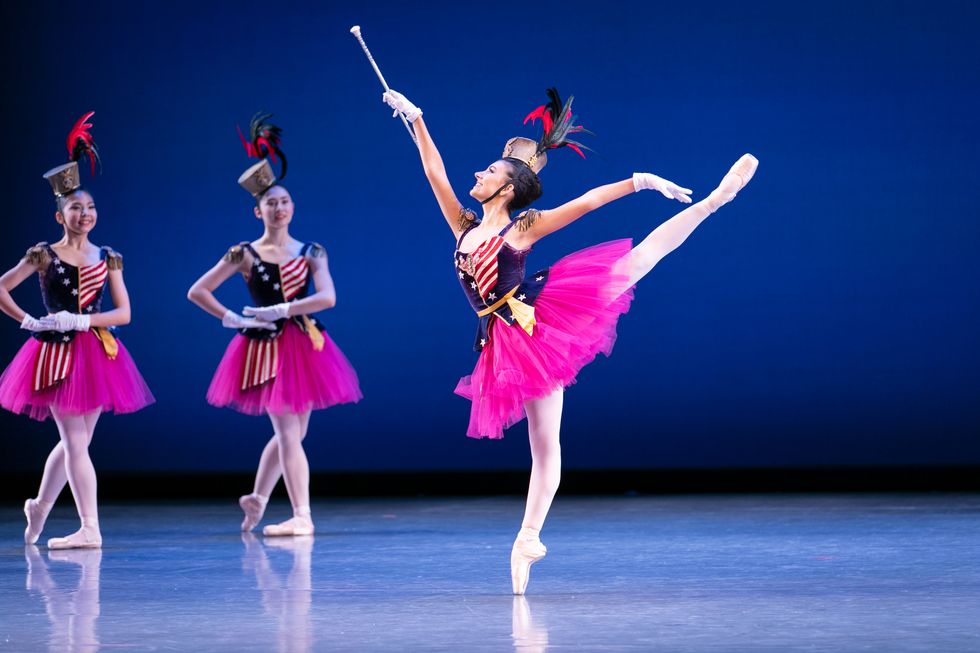 Jimison as a student at San Francisco Ballet School in George Balanchine's Stars and Stripes. Lindsay Thomas, Courtesy SFB.
"Growing up, I actually never thought that I could ever become a ballerina," says Jimison, utterly unpretentious about her remarkable trajectory. After entering SFB's school at 12, she was made a trainee at 15 and an apprentice just a year later. "From day one I was taken by Jasmine," says school director Patrick Armand. "She has a wonderful free quality in her movement, with the most beautiful adagio and a very strong technique." Those qualities will only become richer as she takes on SFB's wide-ranging repertoire—she had a corps role in Liam Scarlett's Die Toteninsel this year—and looks ahead to her future. "My heart is full," she says, "and I hope I can stay at SFB for as long as possible."