Elisabeth Beyer. Photo Courtesy VAM Productions.
Congratulations to the 2018 YAGP winners! After months of semi-finals, 1,800 dancers from around the world were chosen to attend a week of finals in New York, competing for ballet scholarships and contracts. We've been following the action all week (you can catch up on our backstage coverage, here). The 2018 competition wrapped up on April 19 with the Stars of Today Meet The Stars of Tomorrow gala which featured performances from pros like American Ballet Theatre's Isabella Boylston and New York City Ballet's Tiler Peck. Following today's awards ceremony, YAGP has just announced this year's winners (aka the dancers you're going to want make note of). Check out the full list and highlights from the competition below.
Senior Women
1st Place: Elisabeth Beyer (15), Ellison Ballet - Professional Training Program, NY, USA

2nd Place: Guo Wen Jin (16), Shanghai Dance School, China

3rd Place: Seon Mee Park (18), Korea National University of Arts, Korea

3rd Place: Basia Rhoden (15), Master Ballet Academy, AZ, USA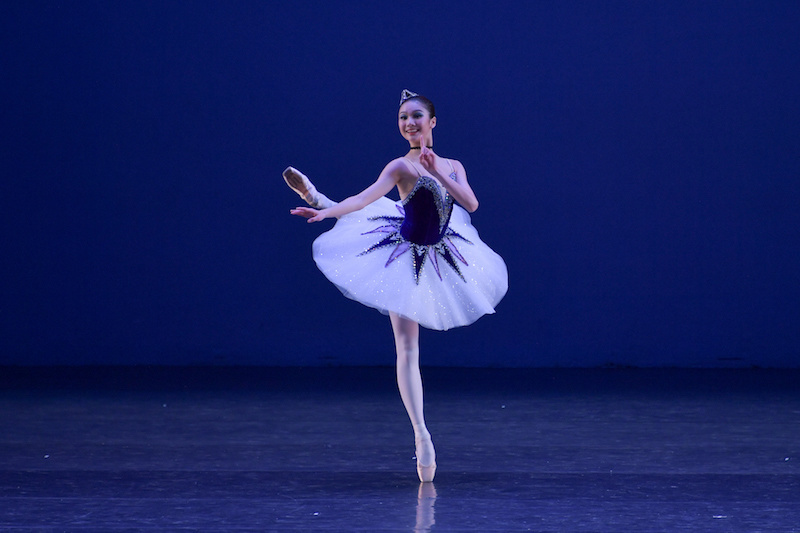 Guo Wen Jin; Courtesy VAM Productions
Keep reading...
Show less
Thinkstock.
If you're dancing on pointe, both flexibility and strength in your feet are crucial. But most of us need to work on one more than the other. Master pointe shoe fitter Josephine Lee of the California-based The Pointe Shop is back with three ways to know which area you should focus on.
Photo by Rob Becker, courtesy DePrince.
In January, a commercial for Chase's QuickPay Mobile App starring Michaela DePrince aired on national television. In March, it was announced that Madonna would be directing the movie version of DePrince's autobiography. And in April, she graced the cover of Harper's Bazarre Netherlands. With all the buzz, it's easy to forget that the Dutch National Ballet soloist has been sidelined since August 2017 with a ruptured Achilles tendon. Pointe checked in with DePrince to see how her recovery is going.
Last fall, you ruptured your Achilles tendon. How did that happen?
It was the first of August. I was in Sicily doing an event with Google. We had dinner at a temple and it was just absolutely incredible. I'm kind of clumsy outside of ballet, so I thought it would be safer if I took my shoes off. Then Lenny Kravitz starts to sing a song and he dedicates it to me. I got up and went to go sit next to him on the stage. When I got up from sitting, I stepped in the wrong place at the wrong time. I knew right away that I ruptured my Achilles. They brought me to an ambulance and took me to the hospital. I flew back to the Netherlands the next day and had an appointment with the doctors here in Amsterdam. They said, "Yeah, you ruptured three quarters of your Achilles." And then on August 14, I had surgery.
Keep reading...
Show less


Get Pointe Magazine in your inbox