Though Isabella Boylston meticulously keeps to-do lists and writes down her commitments in her well-loved planner, her dance bag is far less organized. "I'm pretty haphazard with my stuff," says the American Ballet Theatre principal. "I leave things behind in the studio after every rehearsal." Nevertheless, the contents of Boylston's bag show off her colorful, sophisticated style. Her collection of lipsticks in different shades lives next to her threadbare warm-ups and skirts. "I just love vintage knitwear," she says. "I get a lot of my ballet gear out of the giveaway pile."
---
A self-described bookworm, Boylston usually carries two to three books, on the off chance she has a free moment to read in the midst of her busy days. "My favorite genres are fantasy and sci-fi," she says. "But right now I'm reading The Body Keeps the Score, about the mind–body connection and healing after trauma, which is fascinating."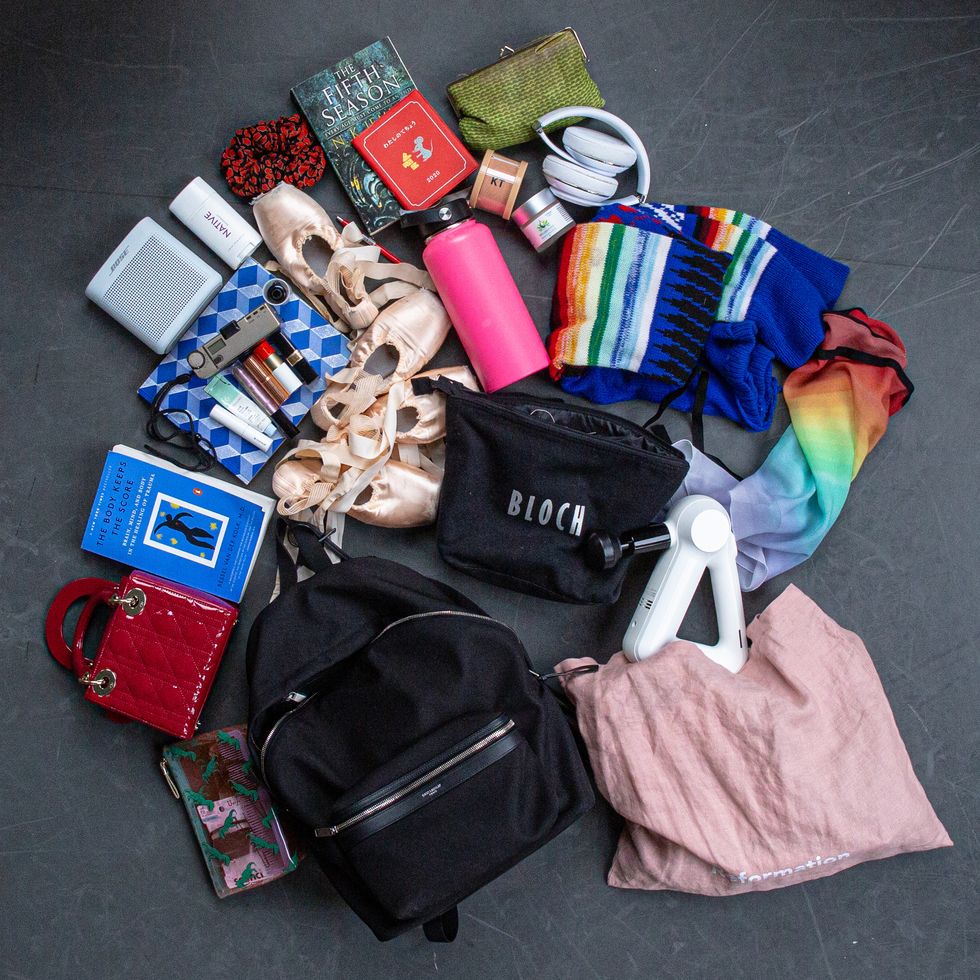 Quinn Wharton
"I like to carry my Leica film camera. I go through phases where I'll take a lot of pictures of my colleagues backstage."
"I'm always cycling through various brands of natural deodorant. Recently I've been using Native."
"I like backpacks because you can just fit more, and you don't wind up tilting over on one side."
"This skirt is handmade from Designed by Alice. I just love colorful things!"
Boylston customizes her Bloch European Balance pointe shoes with an unusual trick: "I use one elastic ribbon and one normal ribbon on each shoe," she says. "I find it gives the perfect amount of elasticity."
'80s throwback: "I love scrunchies, much to the chagrin of my friends," says Boylston.
"I carry portable speakers for when I'm rehearsing on my own."