Ida Praetorius' dance bag is filled with hand-me-downs. The Royal Danish Ballet principal likes her warm-ups to come with a backstory. "It's what I wear all day. I never wear my normal clothes, so I like bringing the people I love with me," she says. Like most of what Praetorius carries, her striped legwarmers were handed down from a colleague in the company. "I borrowed one from a friend while in rehearsal for Christopher Wheeldon's Alice's Adventures in Wonderland, and then the next day when I went to give it back to him, he gave me the other one instead," says Praetorius. The frayed blue Repetto overalls that she wore throughout rehearsals for her recent performances at New York City's Joyce Theater are a last-minute addition to her collection. Praetorius snagged them from fellow principal Kizzy Matiakis, her dressing-room mate back in Copenhagen. "I love her wardrobe, and tend to steal from her," says Praetorius. "I just said, 'I'm going to New York!' and I grabbed a bunch of her stuff."
---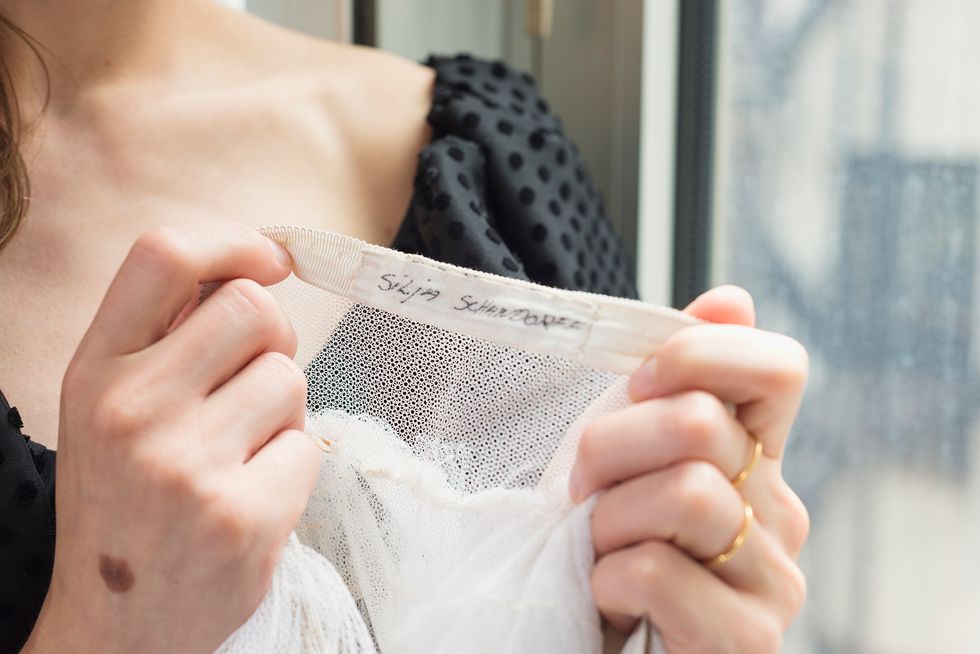 Praetorius shows the tag in her practice tutu.
Beth Dixson
Though she's the youngest principal in the company, Praetorius carries around a bit of RDB history in her two most-prized items. Her practice tutu used to belong to famed Danish ballerina Silja Schandorff, who retired from the company in 2009. "I like that it still has her name in it," says Praetorius of the faded label stitched inside. "I just keep sewing the tutu because it's falling apart."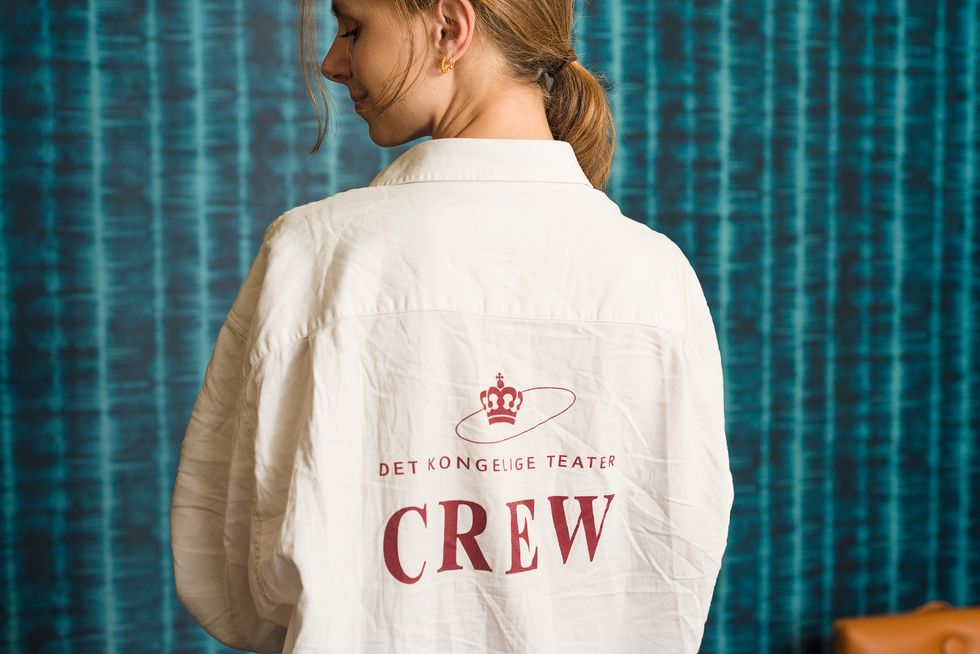 Praetorius' favorite warm-up top is vintage Royal Danish Ballet.
Beth Dixson
To stay warm, Praetorius often throws on a large, button-down shirt that was once part of the RDB theater crew's uniform. Praetorius first saw it in a box in the costume shop being sent to storage. "I was like, 'Storage? How can you?' and so they said, 'Fine, just take it!' " she says. "It's very vintage. My friends are a bit jealous."
The Goods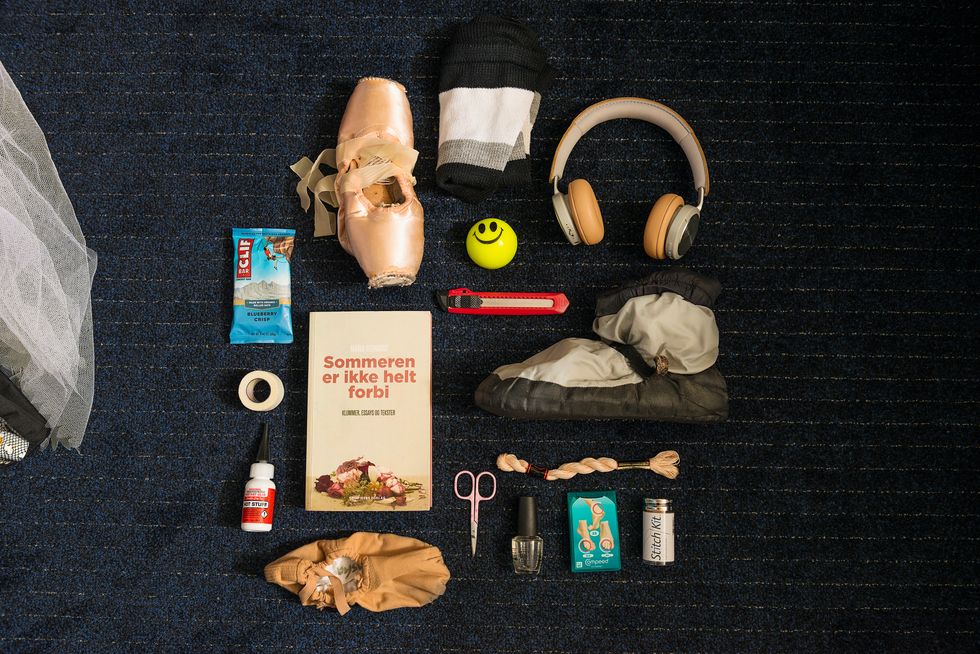 Beth Dixson
Clockwise from top left: Freed custom pointe shoes ("I use these special ribbons from Paris. They're super-thin and stretchy, and almost become part of the leg line"), striped legwarmers, foot massaging ball ("My friend makes these from bouncy balls in the set shop at the theater"), Bang & Olufsen headphones, box cutter, Bloch booties, embroidery thread for darning, Bunheads Stitch Kit, Compeed Blister Plasters, nail polish ("I wear Klaus Schreck tights and they're really thin, so these are for runs. If tights are too thick, I think it looks like a Barbie leg"), scissors, Sansha slippers, Sommeren er ikke helt forbi by Maria Gerhardt ("I like to have a book when I stretch after rehearsals, when I need my brain to switch off. This is a Danish writer. It's a collection of columns and essays"), Hot Stuff glue, toe tape, Clif Bar.