In her third year as a full company member of Alberta Ballet, Alexandra Gibson was amazed to learn she would be understudying Myrtha in Giselle. "Prior to that I had mostly played to my strengths in innocent, young roles," remembers Gibson, who didn't expect to actually perform the icy Queen of the Wilis. Yet when the first-cast Myrtha sprained her ankle a few weeks before opening night, Gibson was suddenly cast for six out of the nine shows. "Learning how to be cold, authoritative and mature in a short amount of time was as challenging as the choreography."
Every once in a while, you'll encounter roles that just don't click. Sometimes you will be cast against type, or thrown into a part that you don't feel ready for. Other times, unfamiliar choreography or movement styles may throw you off your game. In those instances, how do you remain unflappable and open to feedback in order to mold your body and mind to the role at hand? Three professionals get real about how they have struggled to do just that, and how they have grown as artists through the process.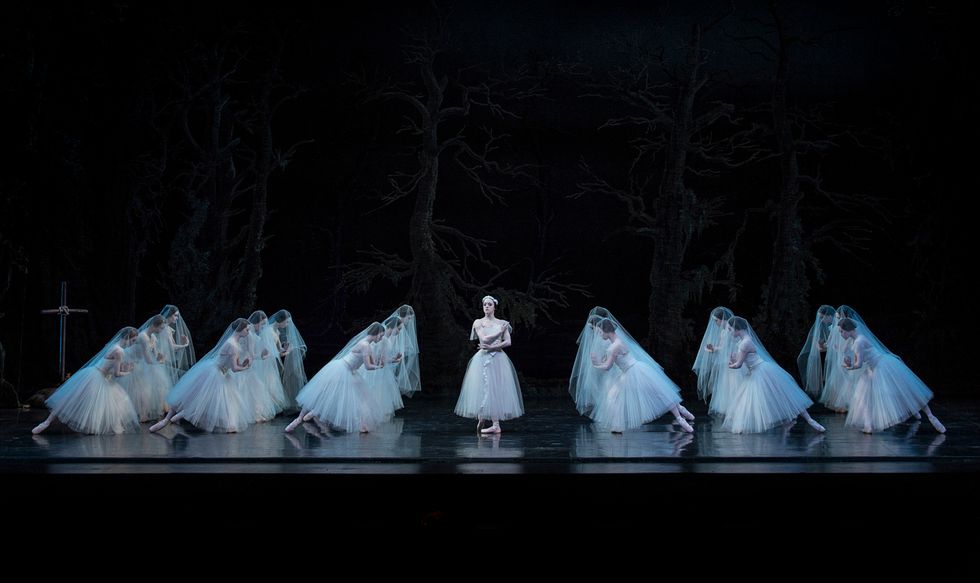 Alexandra Gibson and artists of Alberta Ballet in "Giselle." Photo by Maximillian Tortoriello, Courtesy Alberta Ballet.
When in Doubt, Ask

---
When Ashley Thursby, a veteran dancer with Louisville Ballet, was cast in a contemporary premiere, she dove into the collaborative process. But as the rehearsals progressed, she found her own movement diverging from her first-cast counterpart's and was feeling frustrated and confused about what the choreographer actually wanted. "I asked, 'Is it okay that we are not the exact same?' and it was lucky I asked, because he wanted me to mirror the A cast," says Thursby. While disappointed by the idea of mimicking another person's more natural movement, she felt better knowing what she needed to do and was able to more effectively switch gears. "Earlier in my career I might not have been confident enough to ask the question," says Thursby, "but even if you don't feel comfortable with the choreographer, ask a veteran dancer or artistic staff you trust. It is beneficial for the whole room."
For Amber Neff, a freelance dancer in New York City, speaking up is essential whenever she is having a hard time connecting with movement, simply because the "why" is often as important as the "how." "When I am not liking what I'm doing, I have to get into the backstory," explains Neff. "Taking a moment to speak to the choreographer, and ask, 'What is this about?' makes it less abstract for me, helps me believe in what I am doing and feel more inclined to want to communicate that to the audience."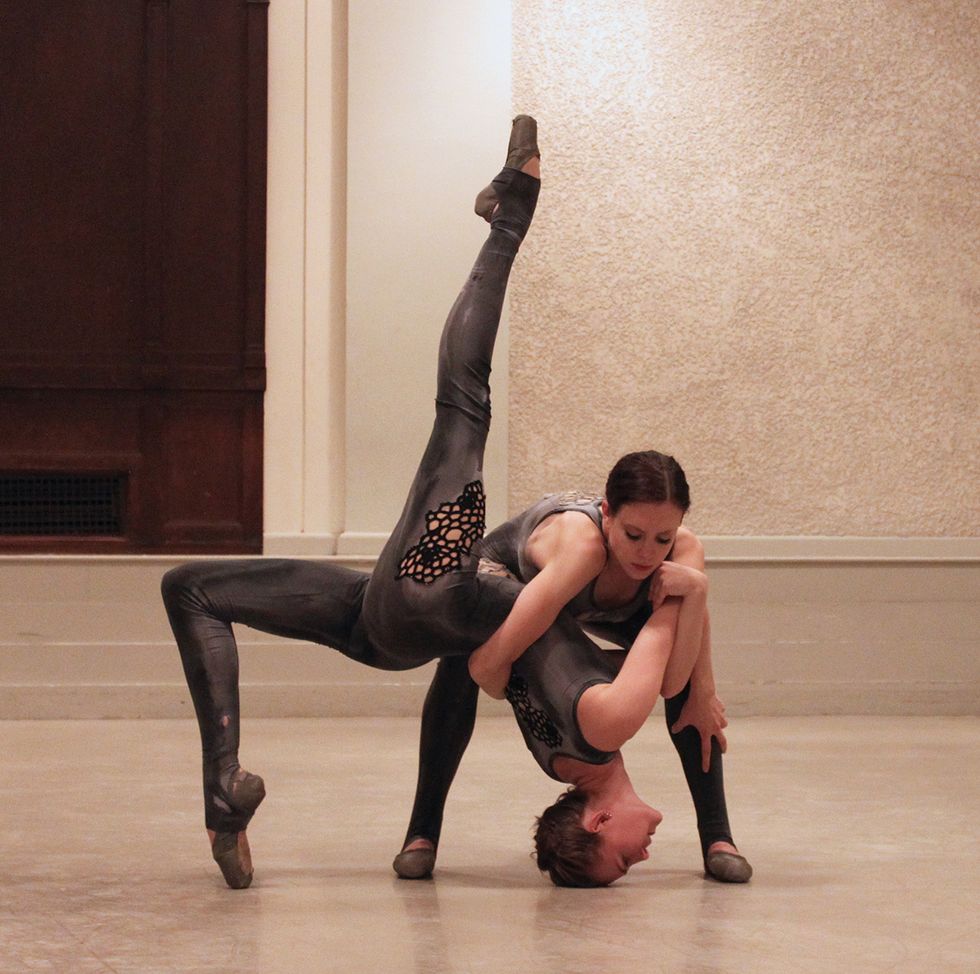 Amber Neff (in pose) with Shoshana Ronsefield in Miro Magloire's "Voicelessness" at New Chamber Ballet. Photo Courtesy New Chamber Ballet.
Immerse Yourself in the Work
Neff notes that dancers often don't enjoy things they aren't good at, but practice can help. "When you are forced to do things over and over again, it can make you really good at them," she says. "Whenever I look back on repertoire I struggled with, I can almost always see how I have grown."
For Thursby, this meant putting in extra hours with her partners, using lunch breaks to figure out a new way of moving. Though it took more time for the desired undulations and shapes to manifest, Thursby felt proud for being able to do what the choreographer wanted in the end. "This experience taught me to be more adaptable," she says. "When you throw yourself into something fully, the outcome can't help but be more positive."
In Myrtha rehearsals, Gibson found herself struggling to keep an automatic smile off her face and remain consistent in projecting a cold, commanding energy. As she worked with coaches, she began to understand how to portray a character through her entire body. "Port de bras was the biggest piece," explains Gibson. "Slowing it down gave me confidence and completely changed how I approached the variation. Performing the steps was not enough." Eventually she was able to inhabit the emotions and character in a more meaningful way. "Rising out of the mist alone, at the top of the act, and knowing I had to carry the next 40 minutes of the ballet as a strong character was one of the most exhilarating moments of my career," says Gibson.
When All Else Fails…
Not every challenging experience will amount to an artistic growth spurt or advance your career. What to do then? "Live music is magic," says Neff. "And even costumes can help you connect and feel good. Or perhaps you might personally know the donor that commissioned the piece—all of that you can use to help you feel more invested in the art."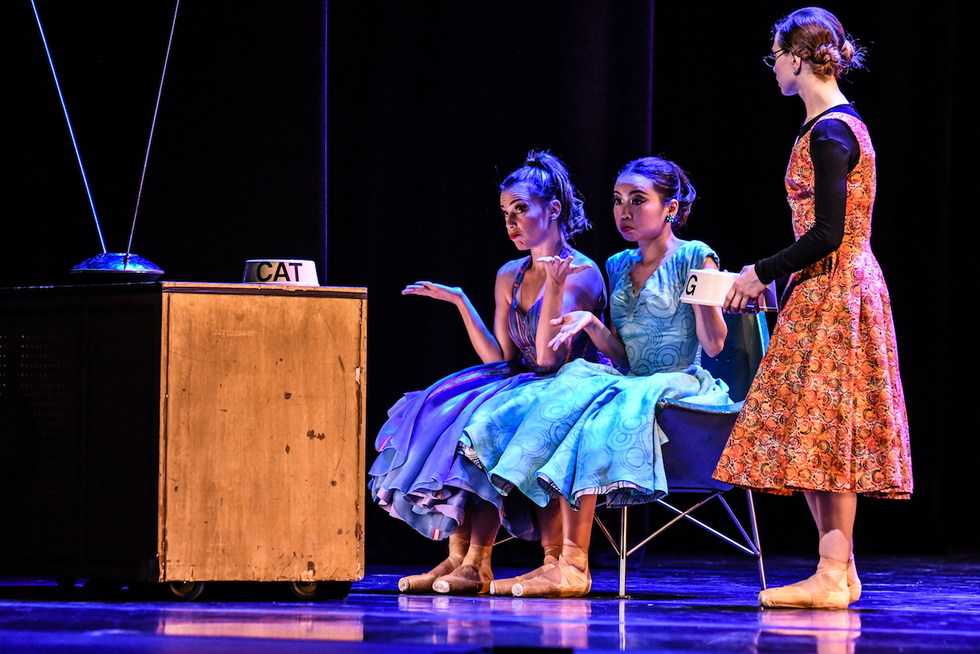 Anamarie McGinn in"Cinderella." Photo by Michael Cairns, Courtesy Orlando Ballet.
Growing Comfortable with Comedy
For classically trained dancers, comedic roles can feel especially unnatural. Orlando Ballet dancer Anamarie McGinn, who played an evil stepsister in two different productions of Cinderella, remembers being initially timid in rehearsals. "One of my biggest fears was that no one would find me funny, or get it," McGinn recalls. Shedding the expectation of being a pretty, nice ballerina helped her come out of her shell and develop her acting skills. "Have you ever heard artistic staff say, 'Go for it. When it is too much I will let you know'?" she asks. "When you are doing comedy, you have to test that line, enjoy the extreme. Once I realized they were enjoying it and the dancers were still laughing after seeing it a million times, I decided to feed off the feedback."