With endless hours of rehearsals and classes, your ballet career can leave you feeling exhausted. But what if your eating habits are only making it worse?
---
According to Rachel Fine, registered dietitian and owner of To The Pointe Nutrition, there are three major macronutrients (or "macros") that dancers need to consume daily to fuel peak performance: complex carbohydrates, protein and healthy fats. Since dancers require more energy than the average person, aim to include all three in every meal and snack. Fine suggests these combos: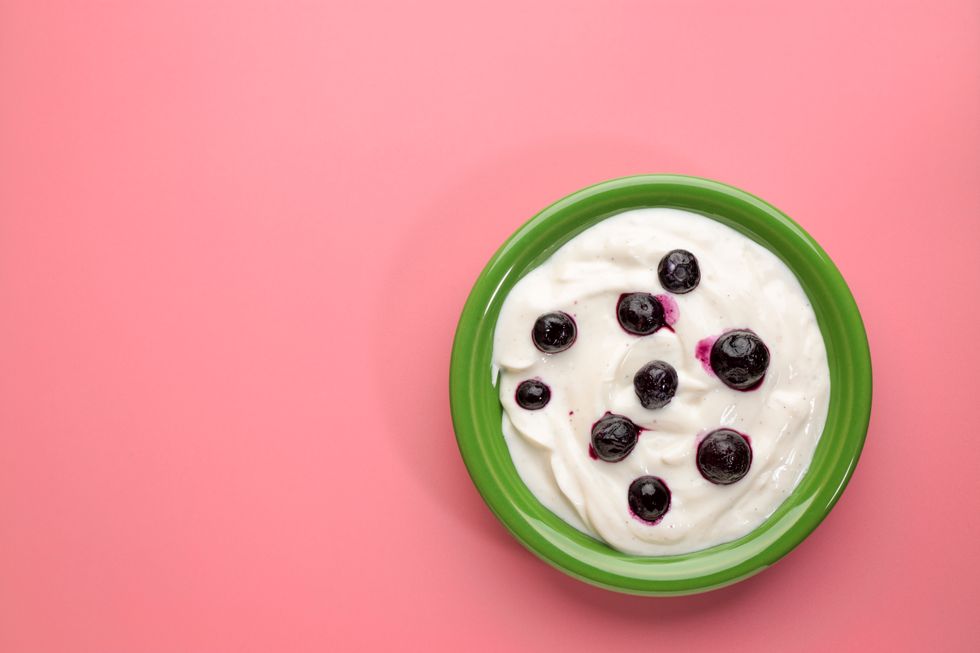 Getty Images
Scrambled eggs, sliced avocado and sprouted-grain bread, like Ezekiel brand. (Fine likes this option since it's minimally processed and has more naturally occurring fiber and protein than other breads.)
Greek yogurt, chia seeds or flaxseeds, and berries
Wild fish of choice and a dark-colored vegetable (for higher fiber content) over a bed of quinoa or farro
Fruit of choice with a spoonful of nut butter or mixed nuts
Grilled chicken or an egg with extra-virgin olive oil, mixed vegetables, and brown rice or riced cauliflower
String cheese and an apple
Fine recommends dancers eat a minimum of six times daily to keep their metabolism working consistently. "This is what's going to most efficiently help their body repair itself and burn fuel for energy so they can execute their craft."