Atlanta Ballet in Nutcracker. Photo by C. McCullers, Courtesy AB.
Joel Prouty (far right) trains professional dancers such as James Whiteside, Katherine Williams, Lloyd Knight and Lauren Post. Photo courtesy Prouty
A good personal trainer can coach you through a challenging, safe workout. A great one understands the unique demands dance places on your body and helps you correct specific weaknesses to make you an even stronger performer. Enter Joel Prouty.
Before his passion for fitness took over, he was a member of the Royal Winnipeg Ballet, Houston Ballet and Boston Ballet, toured with Twyla Tharp and performed in Broadway's Come Fly Away. When he retired from the stage in 2010, he dove into exercise physiology courses at New York University, captivated by the idea of dancers as athletes. "My main focus and obsession was how to train like an athlete—strong, powerful, quick and resilient—while still maintaining the long, lean aesthetic required to be a dancer, and perhaps more specifically a classical ballet dancer."
Keep reading...
Show less
Getty Images
Do dancers' brains react differently to music than other people's, including those of serious musicians?

In a recent study at the University of Helsinki, researchers observed the brain functions of 20 professional dancers, 20 professional musicians and 20 laymen watching a recording of a dance performance. Compared to the other groups, dancers' brains responded more quickly to sudden changes in music, even before the dancers themselves were conscious of the shifts. While watching the video performance, their brains also demonstrated functions associated with memory and emotional processes, implying that dancers might experience music in a more personal way than others. Although you already know musicality is an important part of your creative expression, this research suggests an even deeper connection between the two art forms.
All photos by Jayme Thornton for Pointe, modeled by Payge Lecakes of Manhattan Youth Ballet.
A shallow plié can be frustrating for any dancer. But even if you think you've reached your limit, a deeper, juicier plié may be achievable, says Karen Clippinger, professor at California State University, Long Beach, and author of Dance Anatomy and Kinesiology. "Many dancers can improve the depth of their plié through persistent stretching and careful attention to optimal body alignment," she says. Barring any structural issues that would shorten your plié, such as bone spurs at the front of the ankle, these three exercises will help you access your full range.
You'll need:
a 1/2- to 1-inch thick book
a Thera-band
Keep reading...
Show less
Don't skimp on carbohydrates, the body's main source of fuel. Photo by Ella Olsson/Unsplash
The ketogenic diet—a trendy weight-loss method based on low-carb and high-fat intake—has gained traction in the past year. But don't confuse popularity for blanket health advice: Although it was developed as a treatment for childhood epilepsy, eating keto poses major risks to dancers' health and performance.
Keep reading...
Show less
Trending
Oct. 18, 2018 09:36AM EST
You can improve your flexibility through proper stretching and strengthening, but there's no quick fix. A slow and steady method is safest and most effective. Photo by Hudson Hintze/Unsplash
I can barely get my leg up to 90 degrees in grand battement, and I still don't have my splits. How do I become more flexible? —Kassidy
Keep reading...
Show less
Trending
Sep. 17, 2018 06:03PM EST
Anna Greenberg of ABT's Jacqueline Kennedy Onassis School, photographed by Jayme Thornton for Pointe.
All dancers have their go-to tension area: shoulders that creep up towards the ears, a hand that becomes a claw, or feet and ankles that grip. Yet "Just relax" can be the hardest correction to apply. We spoke with four teachers for their tips on releasing tension throughout the body—and how it's all connected.
The Face
A dancer's face is a frequent tension trouble spot, as eyebrows lift or furrow, jaws clench and tongues peek out. Hilary Cartwright, international guest teacher and creator of Yoga Narada, notices that, for many students, "all the tension goes into the face in their effort to achieve and please their teacher." Similarly, Seattle-based ballet instructor Stephanie Saland observes that dancers "demonstrate" their focus with their face instead of actually being attentive. "Does 'focus' mean bug your eyes and shove your chin forward to show interest, enthusiasm, volition?" she asks. "Or can you just be present and take the information in?"
Cartwright recommends taking a moment to "turn it around" and find your inner smile. "When you're feeling tense, think of something—a smiley face, your dog or cat—that brings back reality a little bit. Remember the good things in the rest of your life." If your inner smile turns into an outward one, even better. Smiling is a simple way to alleviate tension in your face and convey your joy of dancing.
Saland suggests visualizing a mask that's painted onto your face dripping off "almost in puddles down the front of your body." This relaxes facial tension and sends your focus inward. Remember that in class, sometimes, you can just make the effort without feeling that you have to project out.
Amelia Bartlett via Unsplash
Used as a dietary supplement for centuries, honey is more than just a sweet treat. Among its natural health benefits are anti-inflammatory and antioxidant properties, and it can even fight bacteria. If you need a pick-me-up during a long day in the studio, add a spoonful of raw honey to your afternoon snack. (It's minimally processed and is more nutritious than regular honey.) Try mixing it into plain yogurt or drizzling it over fruit—the natural sugars will give you a quick energy boost. Read on to see what else honey can do.
Thinkstock
Dawn Smith-Theodore, a former professional dancer, is a psychotherapist specializing in the treatment of eating disorders. She is also an anorexia-nervosa survivor. Here she explains how under the right circumstances, a dancer's perfectionism and ballet's culture of thinness can create a risky recipe for an eating disorder.
I grew up in front of a mirror and as a dancer it was my best friend and my worst enemy. I loved to watch myself to make sure that I had the right style, lines and technique. It was when I began comparing myself to others, and listening to the drill sergeant in my head that never stopped proclaiming that I wasn't good enough and needed to lose weight, that the mirror became my enemy.
My mom owned a dance studio, and as a result I felt a lot of pressure to set an example and perform to my potential. But I actually didn't need the additional pressure—I always pushed myself to work harder and to be "perfect."
When I was 15 and my body started developing, I thought losing a few pounds would help me jump higher and look better in my leotard. Yet the less I ate, the louder my inner drill sergeant barked negative criticism. ("Did you see how you fell out of that turn? What's wrong with you? The girl next to you has a much better body.") Soon, the drive to be perfect took over my thoughts.
Keep reading...
Show less
Lunkina and Harrison James rehearsing Wayne McGregor's Genus. Photo by Karolina Kuras, Courtesy National Ballet of Canada
National Ballet of Canada principal Svetlana Lunkina shares the choreographer who pushed her to the next level and secrets of her conditioning regimen.
Wayne's world: Despite being naturally limber, when Svetlana Lunkina worked with Wayne McGregor on his incredibly elastic Chroma, the rehearsal process pushed her boundaries. "Wayne told me, 'You are so flexible, but I think you can do more,'" she says. "It was amazing to see how sometimes we think we're at our limit, but we actually could go farther." Since then, she's actively been working on her flexibility.

Keep reading...
Show less
Photo by Matthew Henry via Burst
Your feet may be the envy of your studio, but having flexible feet and ankles isn't always easy. Master pointe shoe fitter Josephine Lee outlines the risks of hypermobility and how to combat them.
For the pros and cons of inflexible feet and ankles, click here.
Photo by JoelValve/Unsplash
Even though it's still summer, audition season will be here before you know it. The goal is to look, dance and feel your best when auditions roll around. You're likely focused on improving as a dancer technically and artistically, but aesthetics are (unfortunately) something companies will consider as well. To look your best, healthfully and mindfully crafted body goals will make a world of difference.
Keep reading...
Show less
Photos by Jayme Thornton for Pointe. Modeled by Anna Greenberg of American Ballet Theatre's Jacqueline Kennedy Onassis School.
Planks are one of the most popular exercises for core strength, but they're not just about flat abs. Julie O'Connell, physical therapist and performing arts program manager at Chicago's Athletico Physical Therapy, says that dancers can use them to maximize their conditioning: Look at the corrections you're getting in class or the choreography you're learning and mirror those concepts in your strength work.

Keep reading...
Show less
Thinkstock
I've been dealing with stress fractures in my shins for several months and they just won't heal, even after taking six weeks off. I started dancing again a month ago, and it's still very painful. What can I do to speed my recovery and start dancing full-out again? —Julia
Keep reading...
Show less
Trending
Jul. 20, 2018 12:55PM EST
Trending
Jul. 12, 2018 04:20PM EST
Thinkstock
Monthly periods can be a huge hassle for anyone. But donning a leotard and tights or getting through a tough barre when you're having your period can make it even harder to deal with. Dr. Lauren Streicher, clinical associate professor of obstetrics and gynecology at Northwestern University, offers these tips for bunheads to ease pain and symptoms.
Keep reading...
Show less
Trending
Jul. 06, 2018 01:19PM EST
Photo by Jess Watters on Unsplash
Depending on your level of training or what you're doing on pointe, you might need a different strength shank. Hard shanks last longer and give you more support, but they make it more difficult to roll through; soft shanks make you stronger, faster, but they're not always the right fit for weaker ankles. Master pointe shoe fitter Josephine Lee unpacks the pros and cons of each in the below videos.
Keep reading...
Show less
Thinkstock
Results of a recent study published in the journal Psychological Bulletin found that millennials are the generation most predisposed to perfectionism. Factor in a serious study of ballet—constantly critiquing your movements in the mirror and dealing with strict instructors and talented competition—and you've only upped the ante.
Keep reading...
Show less
Trending
Jun. 22, 2018 12:00PM EST
Photo by Lambtron, via Wikimedia Commons
When it comes to comfort, well-worn pointe shoes beat a new pair. A fresh pair can feel constricting, while an old one molds to your feet and bends just the way you like. Not to mention, new shoes take time and effort to break in, and think of all the money spent on them throughout a dancer's training and career. So surely it makes sense to use your old pointe shoes as long as you possibly can.

A new study suggests: Don't do it.
Keep reading...
Show less
Words of wisdom: As a morning mental warm-up, Stephanie Rae Williams, of Dance Theatre of Harlem, recites an affirmation, like "Today is a great day" or "You can and you will." After she suffered an injury onstage, she also started saying a mantra in the wings, such as "I am strong. I am healthy. I am capable." It helps quell her nerves backstage.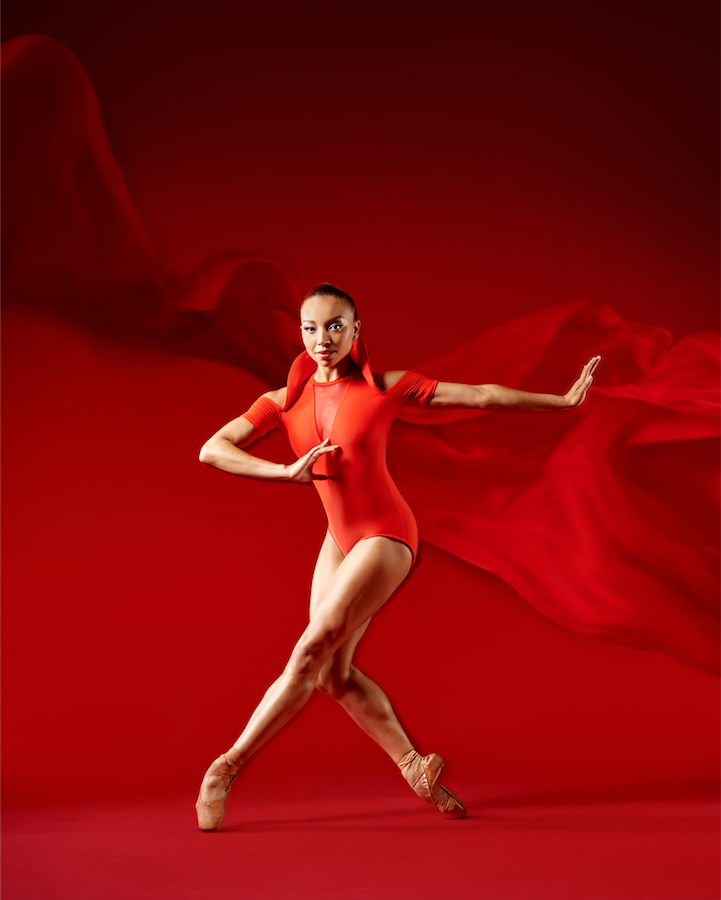 DTH's Stephanie Rae Williams shares her smart conditioning tips. Photo by Rachel Neville, Courtesy Dance Theatre of Harlem.
Keep reading...
Show less
Photo by Trust "Tru" Katsande/Unsplash
Most commonly consumed as a powdery spice, turmeric has seen a recent spike in popularity but has been used in Indian and other Asian cuisines and natural medicine for centuries. Today, it's often consumed as a natural anti-inflammatory and a dietary supplement for a variety of medical conditions. Comparable to ginger, turmeric tastes warm and peppery. (It has a slight kick, so a little goes a long way.)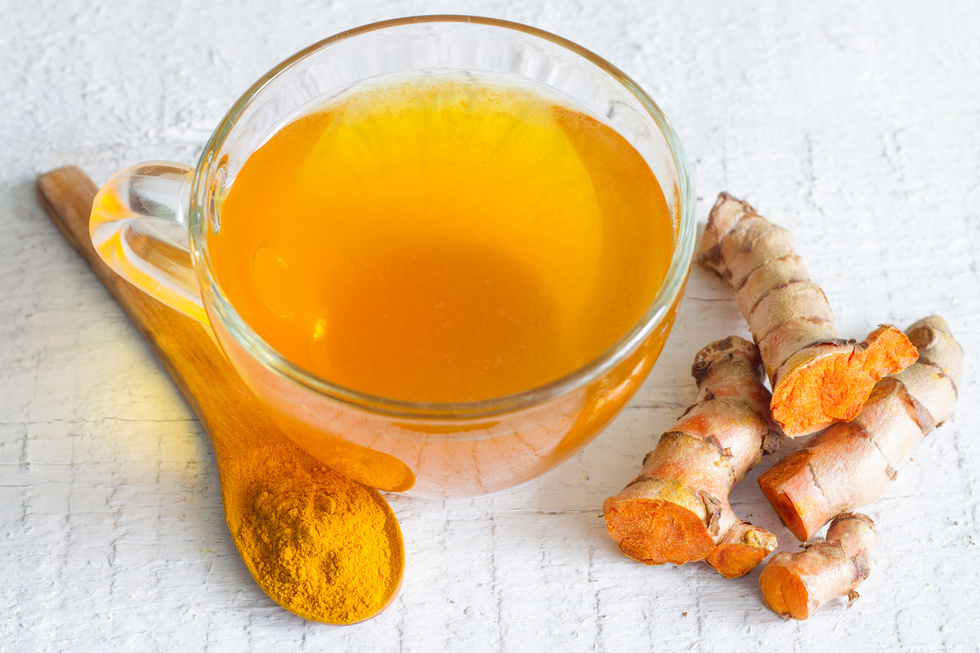 Thinkstock
Keep reading...
Show less
Follow these tips to stay fresh and clean all summer long. Here, Pacific Northwest Ballet School Summer Course students in a partnering class. Photo by Angela Sterling, Courtesy PNB.
No matter where you're training this summer, you want to make an impression with your artistry— not your B.O. You'll be dancing (and sweating) more than usual, so follow these basic rules to help you stay healthy and keep embarrassing hygiene faux pas at bay.
✔ Change your dancewear daily.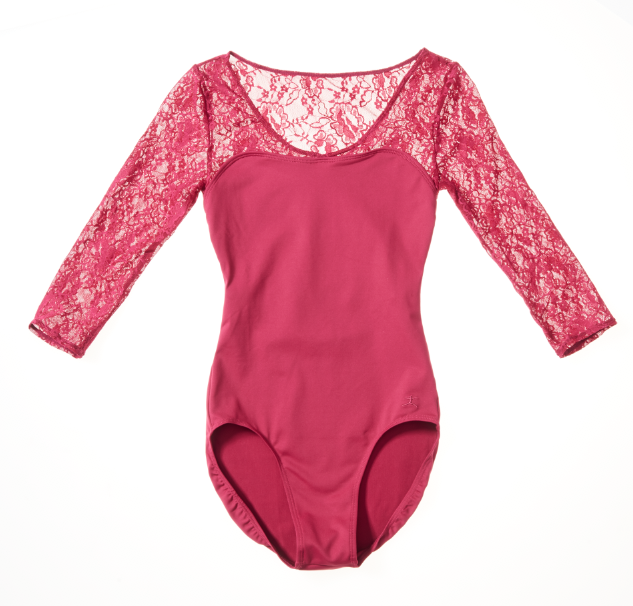 Photo by Jayme Thornton
To ward off odors and the chance of infection, "you must wear a clean leotard and tights every day," says Deborah Hess, senior faculty at Canada's National Ballet School. For men, that means a fresh pair of socks and tights, plus a clean shirt and dance belt. Since you'll have multiple classes, you may need to change midday to avoid skin irritation and odor.

Keep reading...
Show less
Josephine Lee on the road. Photo Courtesy Lee.
Master pointe shoe fitter Josephine Lee of the California-based The Pointe Shop is taking her wares on a tour of the West Coast: California, Oregon, Washington, Idaho, Utah and Nevada. Lee is visiting dance schools along the way in her mobile pointe shoe van to fit ballet students. Check out her first five vlogs from the road, filled with picturesque scenery, fun facts and fitting tips—and stay tuned for the next round.
Among the attractions in Salinas that Lee points out is the childhood home of famous novelist John Steinbeck.
Keep reading...
Show less
Thinkstock.
How frequent is too frequent for ballet injuries? I'm a college ballet major with a rigorous schedule. Within the past year, I've had two sprained ankles, surgery for a labral tear in my hip and now possibly a stress fracture in my metatarsal. I cross-train and go to physical therapy regularly, and I always do my best to exercise proper technique. —Kyra
Keep reading...
Show less
Thinkstock.
Whether you're new to pointe or looking for an added boost of strength and stability to make it through performance season, these 5 resistance band exercises will show big results—and fast. Master pointe shoe fitter Josephine Lee demonstrates a series of exercises for toes, feet and ankles, as well as lateral and vertical control, all the way up to relevé.