This story originally appeared in the June/July 2016 issue of Pointe.
National Ballet of Canada principal dancer and choreographic associate Guillaume Côté has created several one-act ballets for the company, including 2015's Being and Nothingness. But the June 4 premiere of Le Petit Prince, adapted from the novella by French author Antoine de Saint-Exupéry, marks his first attempt at evening-length storytelling.

The dreamy, unusual story—which features a pilot who has crash-landed in the Sahara Desert and a boy who has fallen from an asteroid—might not seem like perfect choreographic fodder. "I was nervous to try and tell this story in a straightforward, linear way," Côté says. But he credits his team, including set and costume designer Michael Levine, and the ballet's three-year development process, with boosting his confidence. "The ideas have evolved in a very honest and organic way. I've taken my time to find the right movement vocabulary, and to gain experience telling stories clearly through dance."
---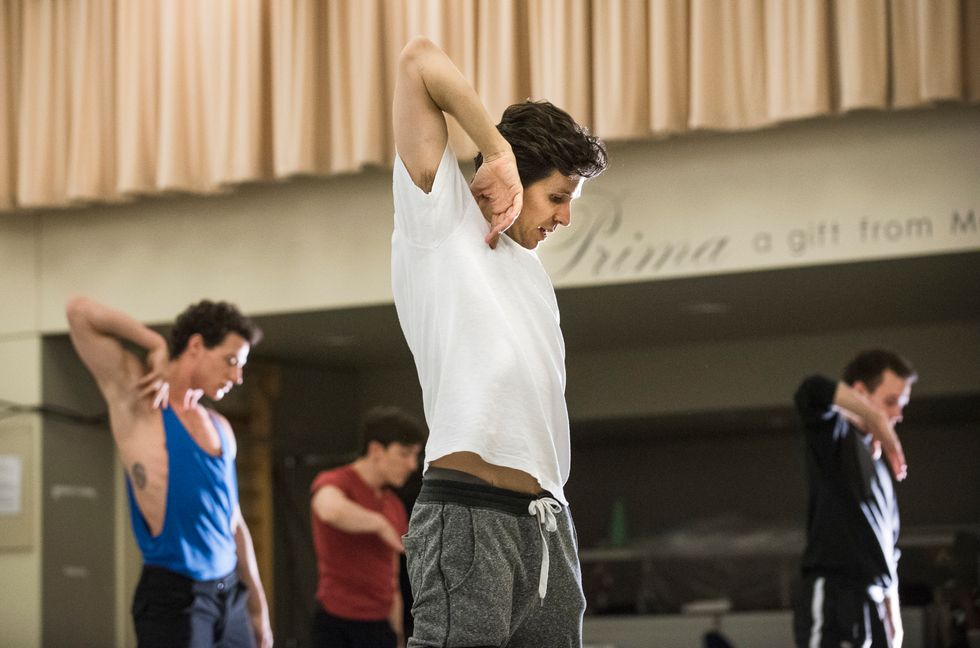 Côté with artists of the ballet in rehearsal for "Le Petite Prince." Photo by Aaron Vincent Elkaim, Courtesy National Ballet of Canada.
Though his shorter works have veered toward contemporary ballet, Côté returned to his classical roots during the creation of Le Petit Prince. "Trying to reinvent and remix the classical form, while keeping structure and virtuosity, is liberating," he says. The ballet, with a cast of 27 dancers, has many distinct characters. "I've created different ways of moving for each one," Côté says, "while making sure the overall production is coherent."
Côté and Levine worked closely to decide how to use the multimedia technology available to them, but were careful not to get carried away. "It was important to seamlessly blend the elements of costume, set and projection," Côté says. "We let the choreographic ideas inspire the design. This tricky story can be told through dance alone."