Big news in Boise: Ballet Idaho has announced that Garrett Anderson will succeed Peter Anastos as the company's next artistic director, starting in July. Anderson, who had an extensive dance career as a soloist with San Francisco Ballet and Royal Ballet of Flanders, and later danced with Hubbard Street Dance Chicago, has a special connection with Ballet Idaho's home city. He performed with the Trey McIntyre Project in 2011 and later as a guest artist with Boise-based LED, a music, film and dance collaborative. Anderson has also served as the chair of the Dance Department at New Mexico School for the Arts in Santa Fe.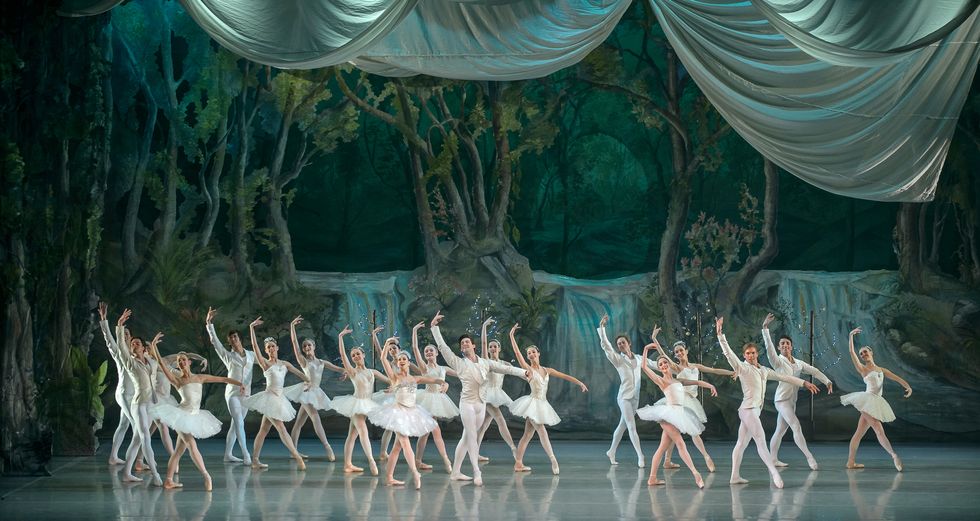 Members of Ballet Idaho in "A Midsummer Night's Dream." Photo by Mike Reid, Courtesy ballet Idaho.
---
Anastos, who has enjoyed a prolific choreographic career, is retiring as Ballet Idaho's artistic director after 10 years at the helm. He leaves behind a company of 18 dancers and 6 apprentices, an academy, and a repertoire ranging from full-length classics to Balanchine to new and contemporary works. While it's still too early to announce his plans, Anderson says in an e-mail that he he hopes to utilize his professional contacts from SFB, Royal Ballet of Flanders, Trey McIntyre Project and Hubbard Street Dance Chicago: "I hope to expand and deepen the company's experience in the realm of contemporary dance as well as maintaining a strong presence of classical and neoclassical ballet. This will include both acquired and commissioned works as well as collaborative opportunities with other arts organizations."