Fabrice Calmels has his studio look down to a science: a warm vest, traditional ballet tights, his favorite Lululemon yoga pants and—most importantly—the piece he calls his "accent T-shirt," which acts as the focal point. "I don't like anything too flashy," the Joffrey Ballet dancer says, "but I will always have an accent T-shirt, and it's always a cartoon character that is really well known." His collection of shirts features Pokémon, Transformers and Lilo & Stitch, among others.
Accents play a role in his streetwear, too. "It depends where the accent color is," he says. "If I pick whiter shoes, then I try to keep my jeans and my upper body a little bit darker, plain. If it's my shirt, then my shoes are going to be much more simple." Calmels gets some of his ideas about fashion from friends he's made in the modeling world. After participating in a Versace campaign in Chicago, he signed with IMG Models. He favors an urban vibe—well-cut leather jackets, classic T-shirts, jeans and sneakers. But even with staple pieces, he has an eye for quality and detail. "I'm looking for cool, slightly different, but still simple," he says. "Not just a plain T-shirt you can find anywhere."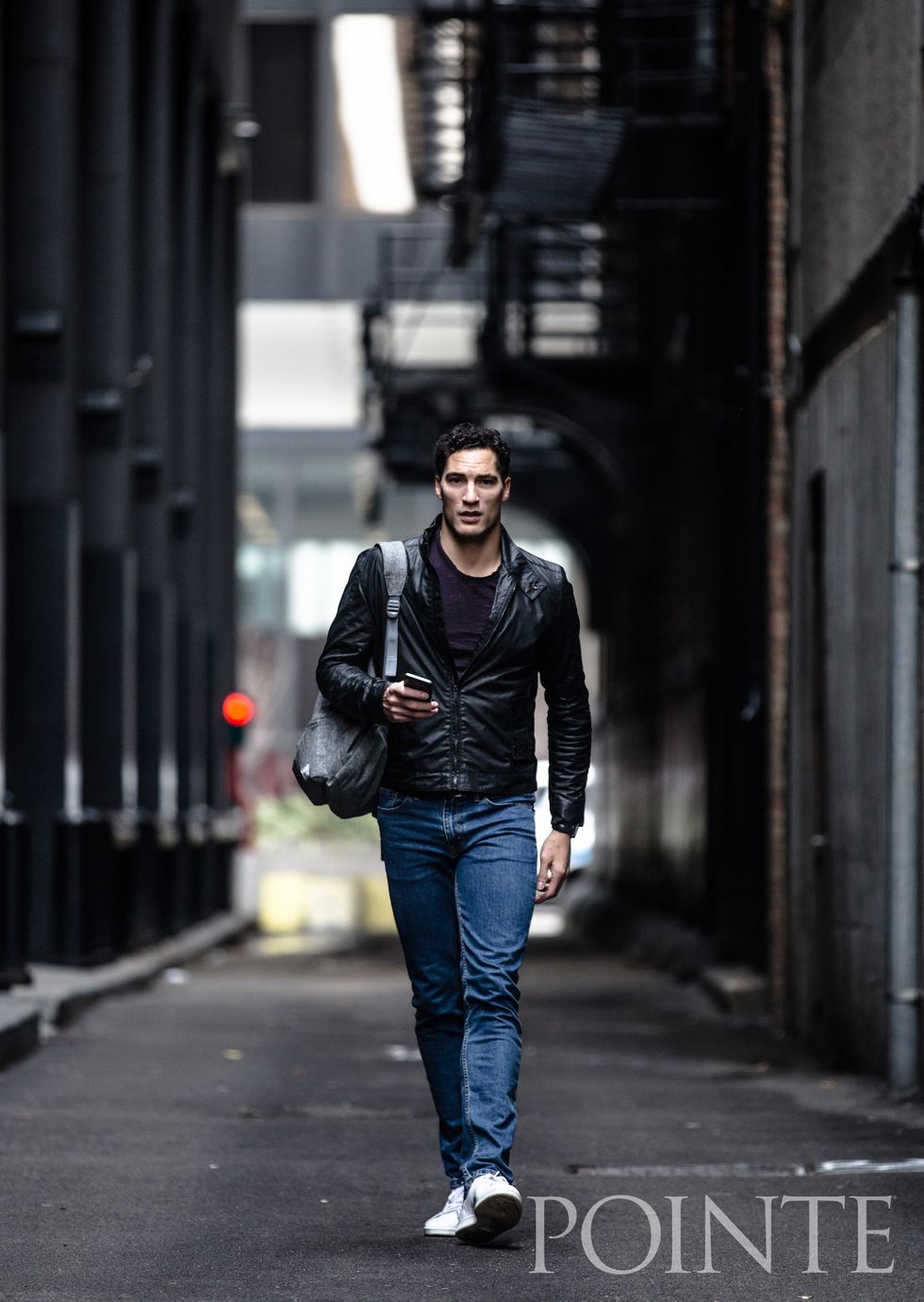 Photo by Quinn Wharton
---
The Details—Street:
Calvin Klein jacket: Calmels prefers a more fitted jacket, "nicely cut so it's not baggy."
Herschel bag: "This is my daily bag. It has a cool, urban look to it."
Adidas sneakers: "I love Stan Smiths. They give a sporty look, and especially the white pops out more."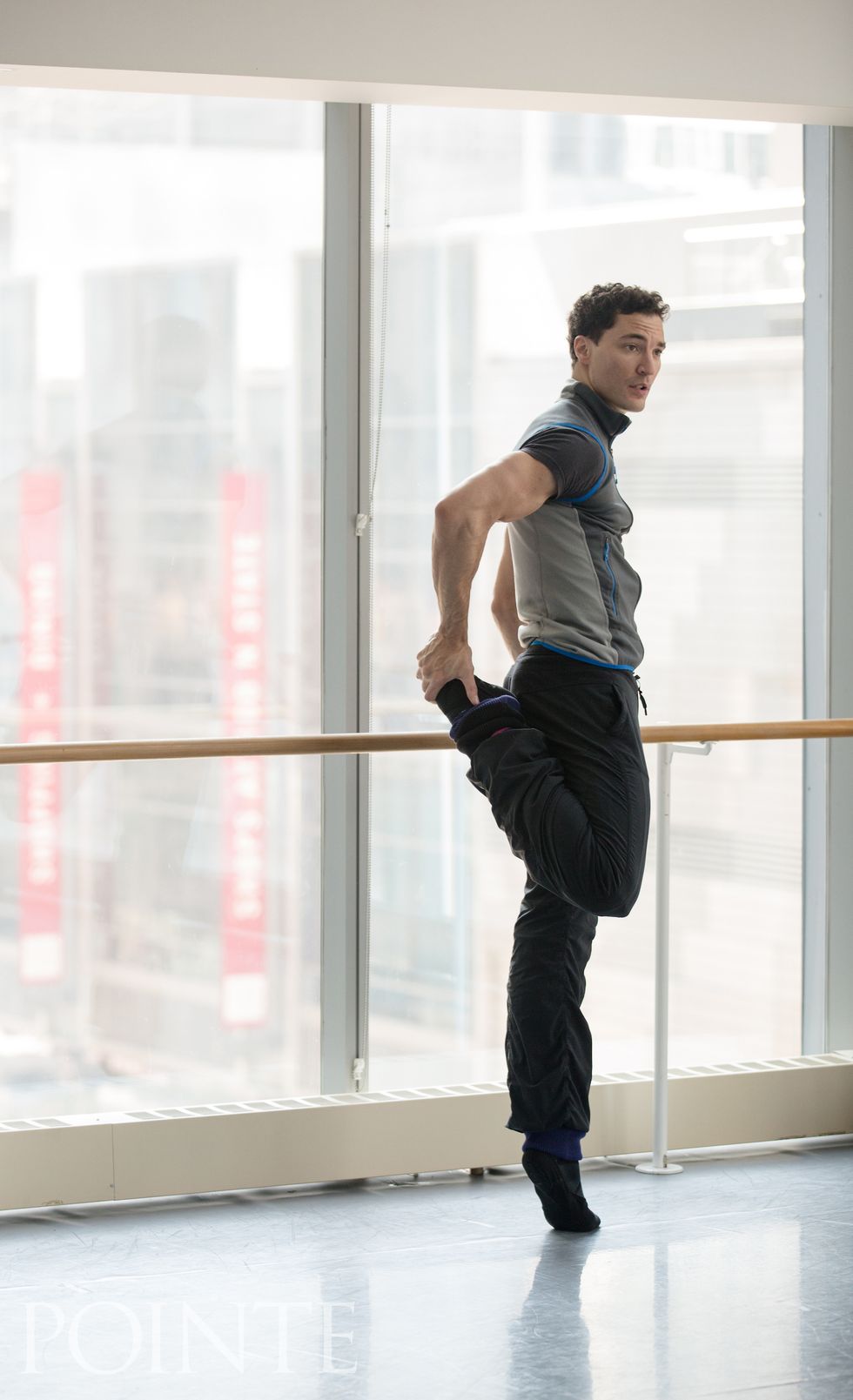 Photo by Quinn Wharton
The Details—Studio:
Patagonia vest: "It's really thermal, so it keeps the heat onmyback.Ilikea warm back, especially because I lift a lot."
T-shirt: "I don't really buy dancewear," says Calmels. His accent shirts are "regular T-shirts that I found, and they're always cartoon-related."
Capezio slippers: "They're not as baggy, compared to a lot of other slippers. The material feels like it molds to the foot better."