This story originally appeared in the April/May 2015 issue of Pointe.
Dancers are arguably harder on themselves than any other performing artists. And because their instruments are their bodies, that self-scrutiny can become ruthlessly personal. By definition, classical ballet requires adherence to a strict lexicon of rules dictating turnout, elongated lines, balance, ballon, coordination and musicality. Straying from that ideal can lead to a charge of flawed dancing, of not living up to classical perfection. Pointe asked five professional dancers to elaborate on what they regard as their own "imperfections"—physical, technical, psychological or artistic limitations they have overcome to achieve success in their careers. In some cases, they're still working on those problem areas. In others, they have embraced their quirks and learned how to work with them. For most, their imperfections have become blessings in disguise. Without those challenges, they might not have become the dedicated, singular artists they are today.
---
​Lindsi Dec, Pacific Northwest Ballet Principal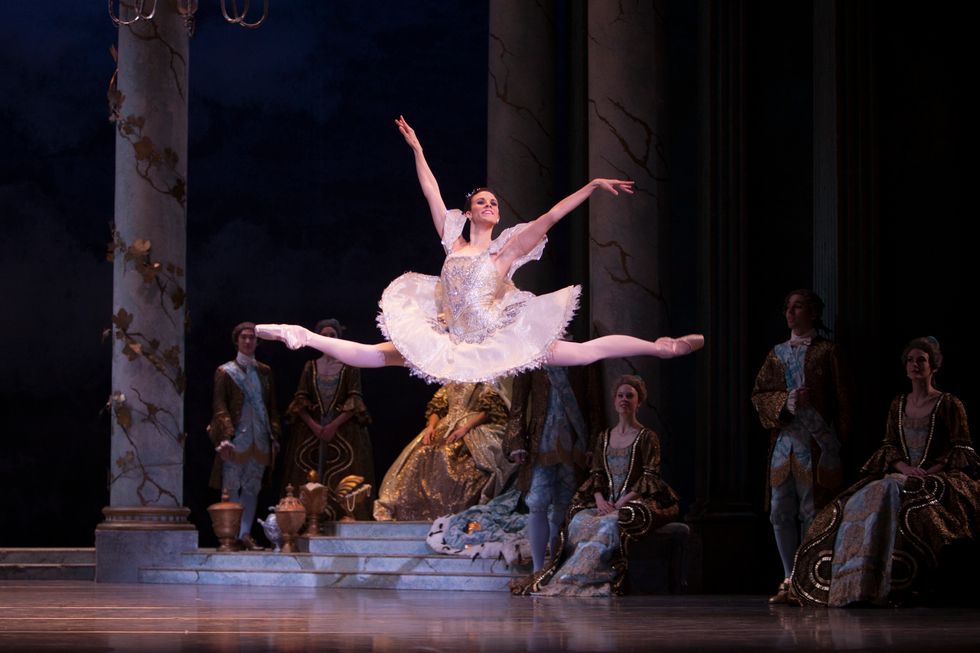 Dec in The Sleeping Beauty. Photo by Angela Sterling, Courtesy PNB.
Yielding to Lyricism

For me, one of the biggest challenges is doing softer roles and variations. My personality and energy are very hyper. I love pieces that are punchy, powerful and strong—neoclassical ballets like Rubies. So when I'm faced with a role, like Emeralds or Myrtha from Giselle, it's tough for me to look soft and convey power in a more subtle way. My arms are very angular, my elbows are very pointy, and it's comfortable for me to go out of the classical position and hyperextend my arms.
When I dance these roles I do a lot of studying. I look in the mirror a lot and fix my hands to make them look softer. If I am doing neoclassical rep, I'll really try to be very classical in class to balance it out. I love watching other dancers on videos and YouTube—someone who is my height and my body type—to see how they approach it.
If I look at the casting and see something that looks challenging, I feel
fear and dread at first. But in the end I usually surprise myself and I think, "Well, I can do it!" Every dancer has things they're insecure about. If I only dance the neoclassical stuff that I really like, I wouldn't be pushing myself. I'm glad I have a lot of imperfections, because there's always something to strive for to get stronger mentally and physically. It really is a way to keep growing as an artist.
​Jeraldine Mendoza, Joffrey Ballet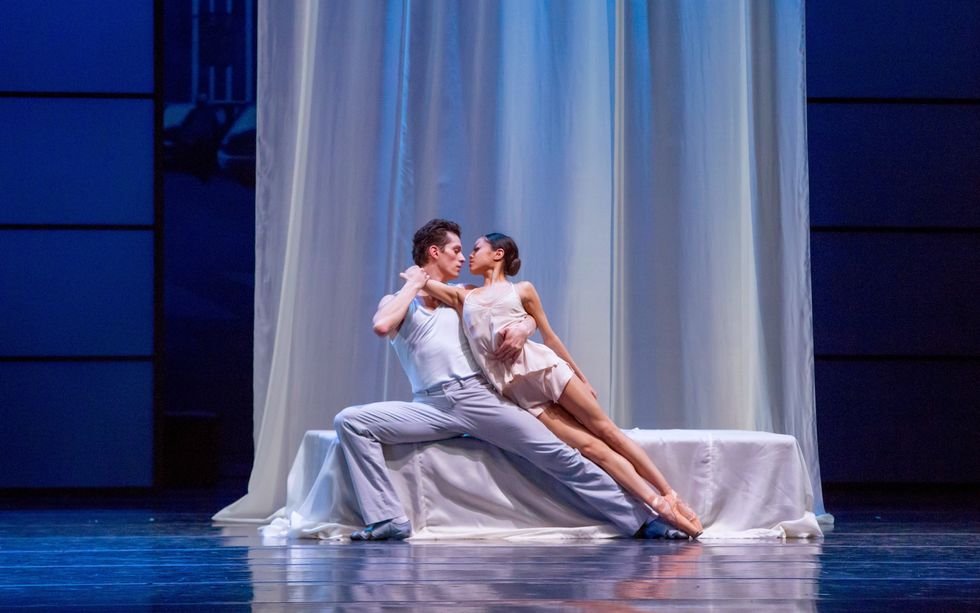 Mendoza and Dylan Gutierrez in Krzysztof Pastor's Romeo & Juliet. Photo by Cheryl Mann, Courtesy Joffrey Ballet.
Performance Anxiety

I'm never truly satisfied with how I dance. Technically I'm not the strongest turner, and I get extremely nervous before my performances. Sometimes I am just uncontrollable. It was a lot worse when I first joined Joffrey. I've learned to deal with it by setting a routine for myself to calm my nerves. I try to eat a huge meal before the day of my performance. I really hydrate. My boyfriend is into music, so before a big show, I ask him to make me a playlist so I can stay focused with my earbuds in and try to remain calm. I like to listen to upbeat house music, rap and other music—it gets me motivated and pumped.
You have to really intelligently listen to the teachers who have been with you for a while. They probably know you better than you know yourself. My artistic director, Ashley Wheater, trusted me with Balanchine's Allegro Brillante—it has a lot of the ballet vocabulary in it from allégro to adagio within 16 minutes. I think if he trusts me in it, I have to trust myself.
​Ashley Ellis, Boston Ballet Principal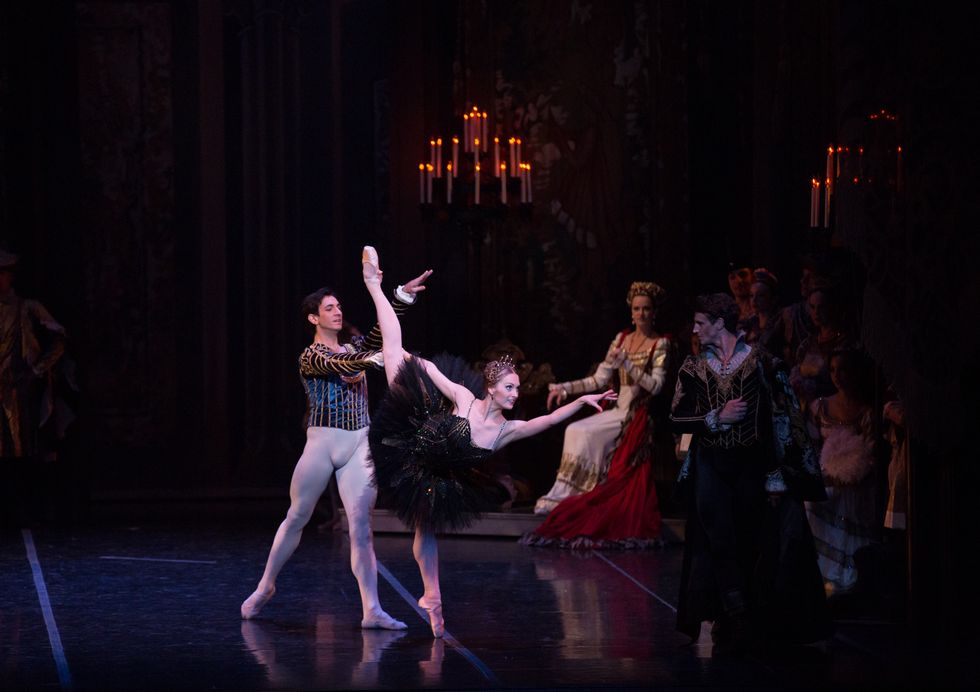 Ellis and Eris Nezha in Mikko Nissinen's Swan Lake. Photo by Rosalie O'Connor, Courtesy Boston Ballet.
Stamina for the Final Push

Thirty-two fouettés at the end of a pas de deux have always been challenging for me. I would say endurance is the hard part. At that point in the coda, you have to give the most energy—ideally, you can't show any weakness. I want it to always look exciting, but I get so tired. When my fouettés don't go well, I get a little bit angry. I'm not scared of them; it's more that I get frustrated that I'm not up to the point strength-wise that I need to be.
But the music helps for these moments of fireworks in a coda. And I try to practice fouettés every day, because the more I do them, the easier they are. There are technical things that have helped me, too, like staying really square. I try to remember to bring my shoulders all the way around each time. My husband, choreographer George Birkadze, helps me by telling me to push with the left side more actively. My coach, Larissa Ponomarenko, always tells me to do higher passés because mine tend to get lower. It's funny how tweaking something so small can make such a big difference.
​Vitor Luiz, San Francisco Ballet Principal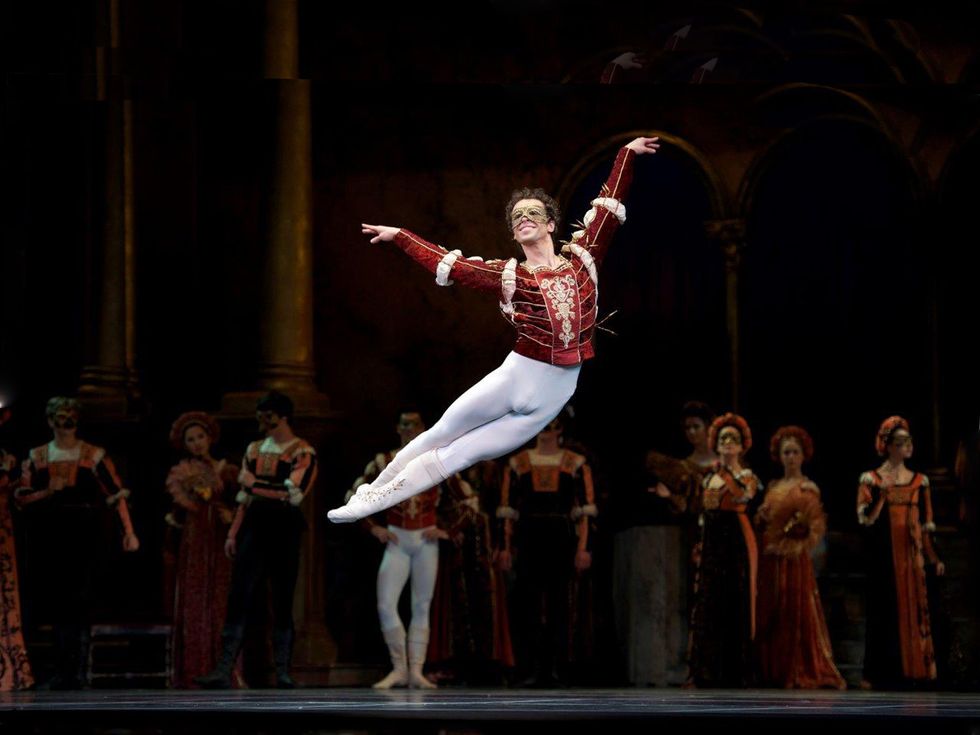 Luiz in Romeo and Juliet. Photo by Erik Tomasson, Courtesy SFB.
Adherence to Form

Perfection is something we always long for but it's never there. It's like a mirage in the desert. I started in a small school first and I thought I was like Nureyev. I didn't think I had any problems with turning or sickled feet or knees that were never stretched. I didn't realize dancers were doing things that were much more advanced than I was capable of when I got to Rio de Janeiro.
Turns didn't come naturally to me. I tend to lean back, and that is something I had to learn to control. I was lucky because in Rio I found this teacher—my Brazilian mentor, Pedro Kraszczuk—who changed my turns. He didn't want to see me doing 300 pirouettes—he wanted to see the correct position. He taught me how to work in class, how to stretch the working leg and to be in alignment, and where to shift my weight. He would demonstrate in slow motion to help us understand the nature of the step. If I hadn't had that, I would never have made it as a professional.
You have to really trust the person coaching you in order to improve. My teacher taught me that technique is one thing and the other is to be a step-maker. But the most important issue is where you put your focus. Do you want to be a technician or an artist? Or do you want to be both?
Madeline Wong, Cedar Lake Contemporary Ballet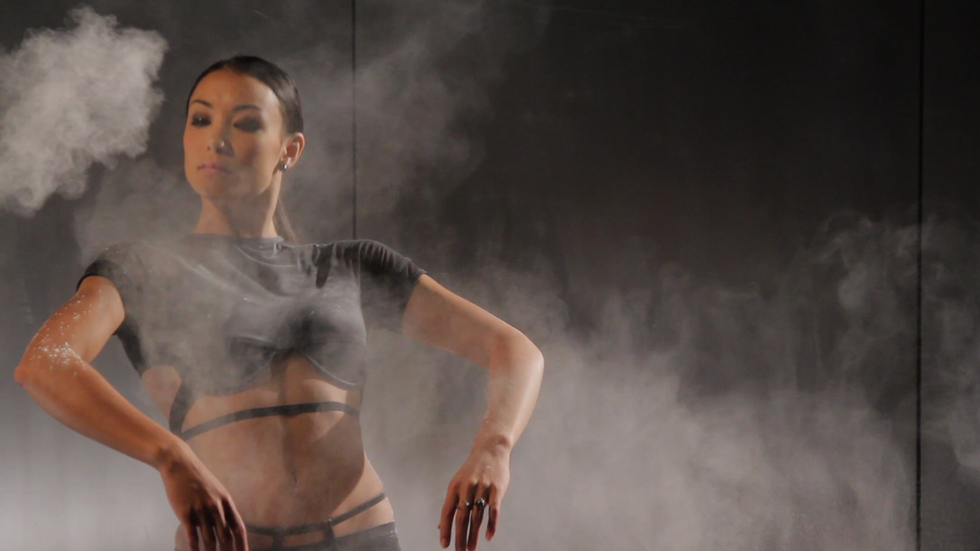 Won in Residual Reaction. Photo by Mike Rossi, Courtesy CLCB.

Going for Broke
In contemporary ballet, you have to let your mind be free and assume that the movement might be off-balance or down really low. That was something I had to overcome—to just go for it and not hold back!
At the start of my career, my idea of perfection came from classical ballet technique. But I always had a love for contemporary dance. When I first moved to Holland to study professionally, I was 17, and that's where I really learned that I could use my ballet technique to explore contemporary. As my career went on, I let my body explore where it can go, where it can't go, the power, the quickness of movement or control.
The only thing that still scares me is partnering that is high off the ground. But I've learned that you have to listen to the other person; you have to know their strengths and anticipations. That allows you to know how much you can let go of the movement, to take that extra risk. Imperfection makes everybody unique—that's how we become different dancers. And I think that's more important than becoming the perfect idea we put in our heads.