Why darn your pointe shoes? The Joffrey Ballet's Victoria Jaiani finds that darning gives her shoes a slightly bigger platform and harder tip, and helps them last longer through demanding ballets. We asked her to share her secrets with us.
---
Jaiani's Tools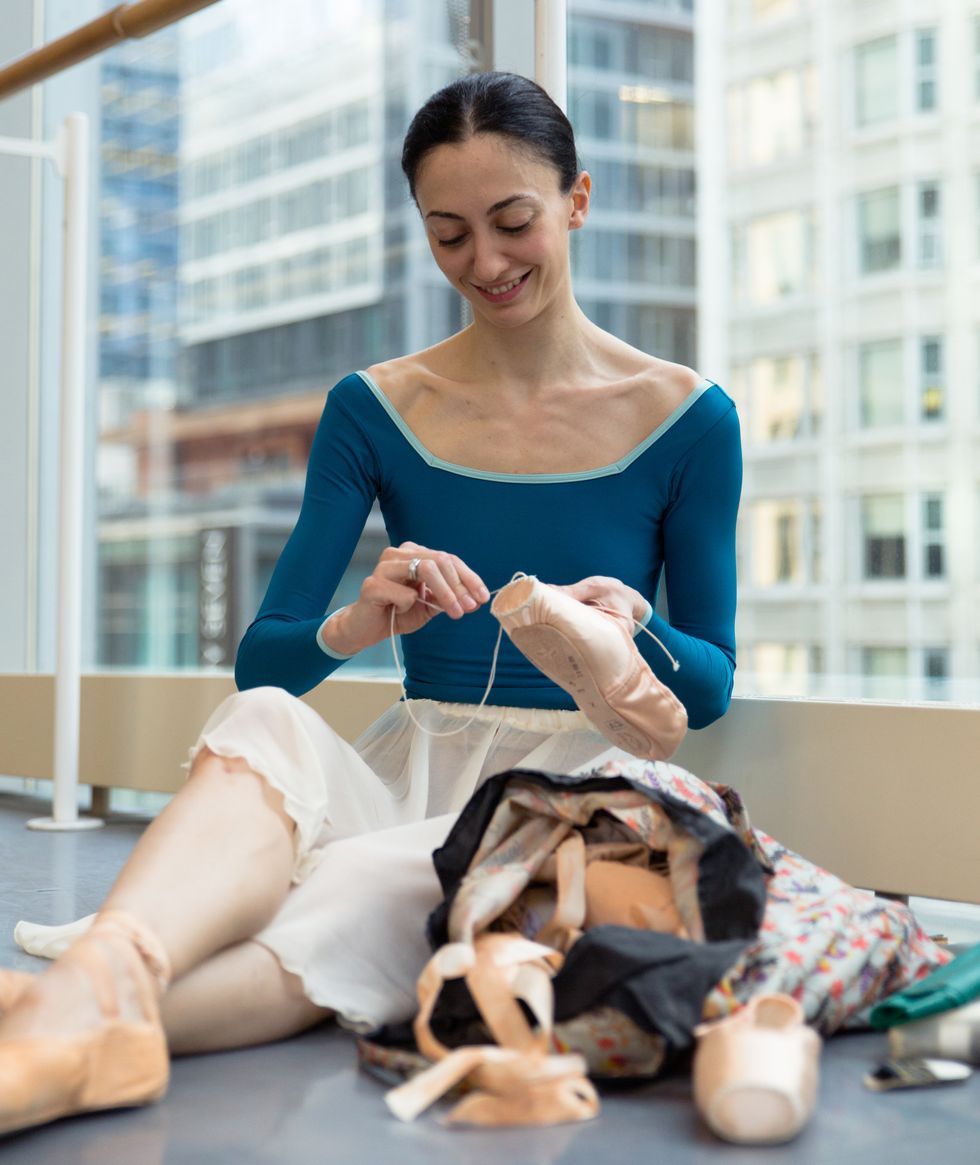 Quinn Wharton
A straight needle. "I use the thickest one I can find," she says.
Thread—Jaiani prefers a crochet thread. "It's a little bit thicker, and it's not slippery. But it also allows me to slide along the floor when we do contemporary ballets."
A thimble to protect her finger
The How-To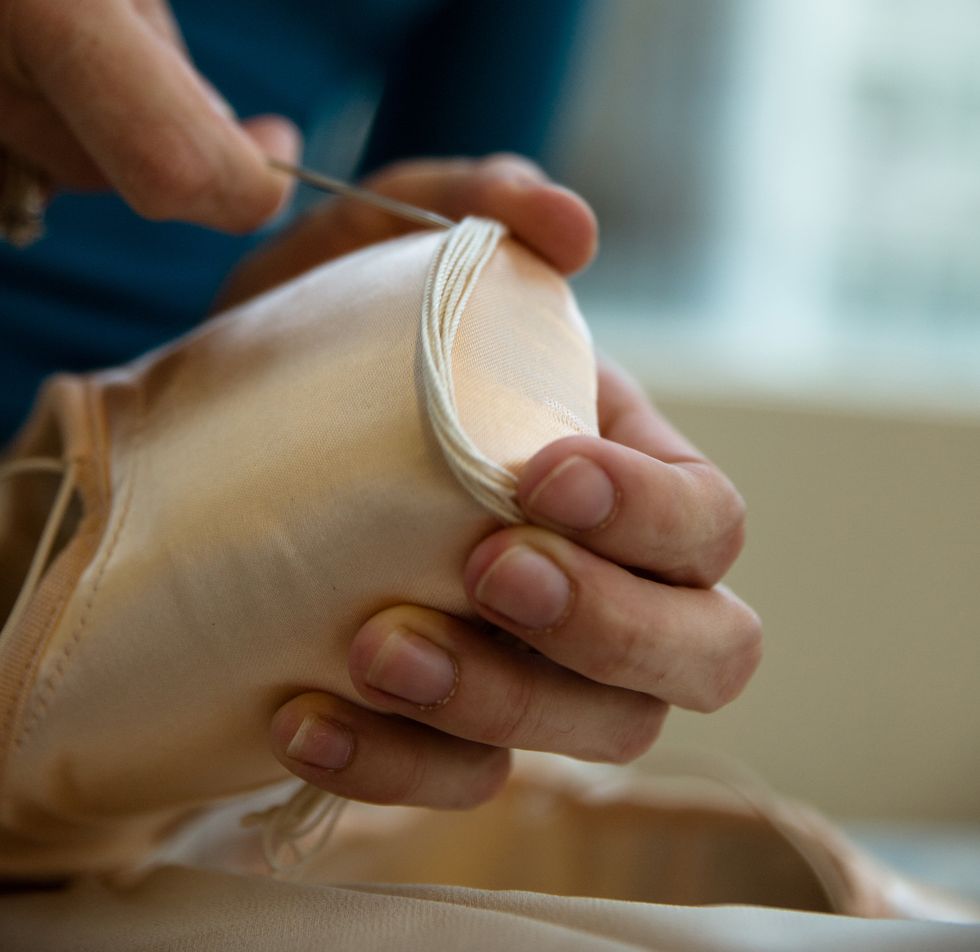 Quinn Wharton
1. Gather the thread and start by continuously wrapping it around the platform of the pointe shoe, creating about 10 loops. Make sure they're close together and securely in place against the shoe.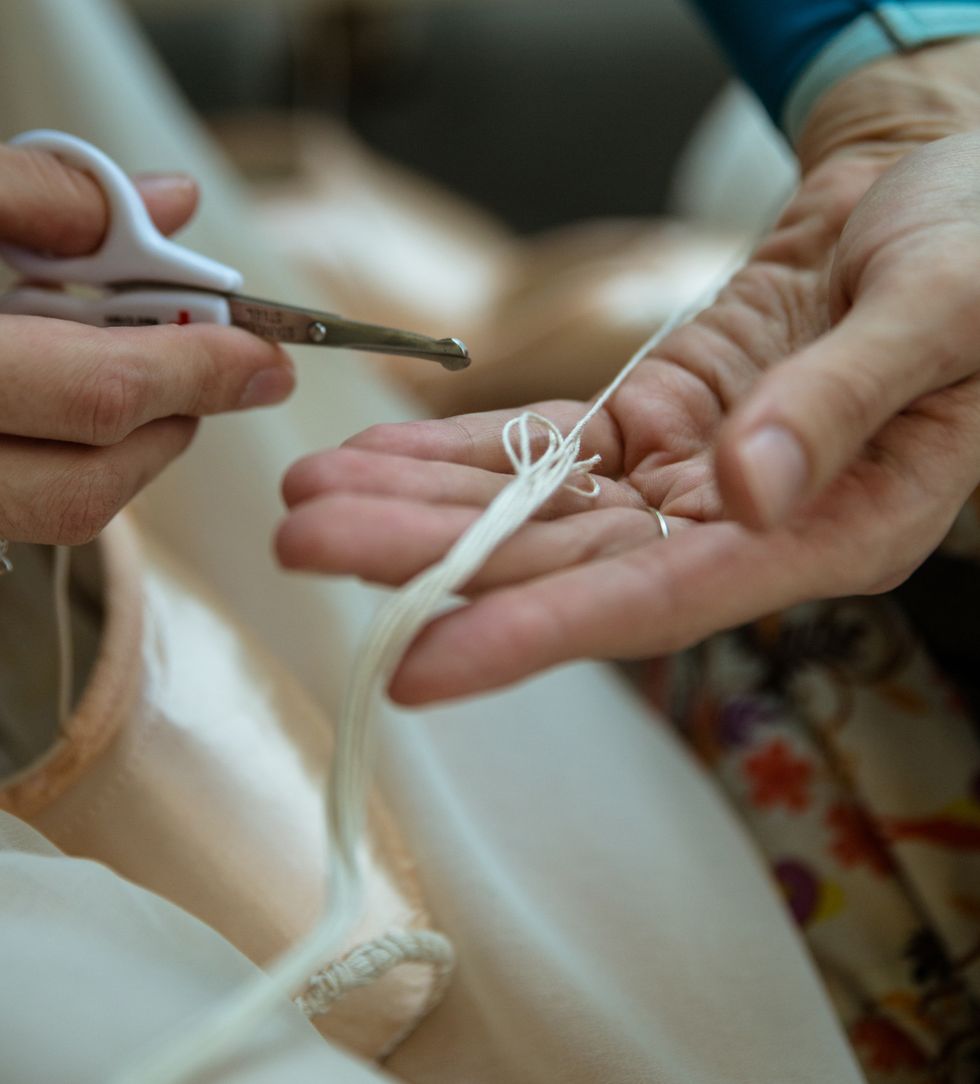 Quinn Wharton
2. Cut another piece of thread, and thread the needle so you can begin to stitch around the edge of the platform, over the loops that you've just made.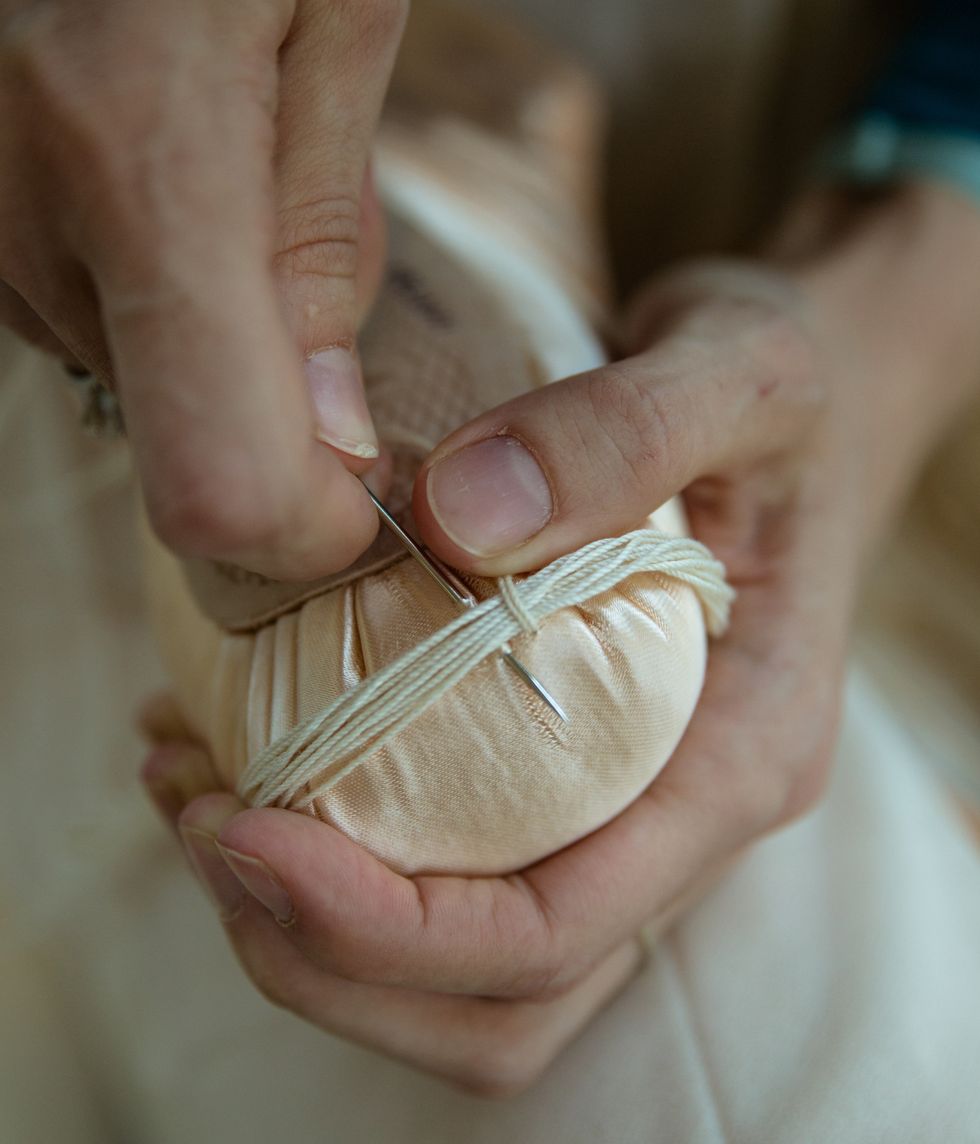 Quinn Wharton
3. To make a stitch, push the needle under the loops and through the satin and the first few layers of the shoe's material. Pull the thread through. Bring the needle back over the top of the loops and prepare to make the next stitch.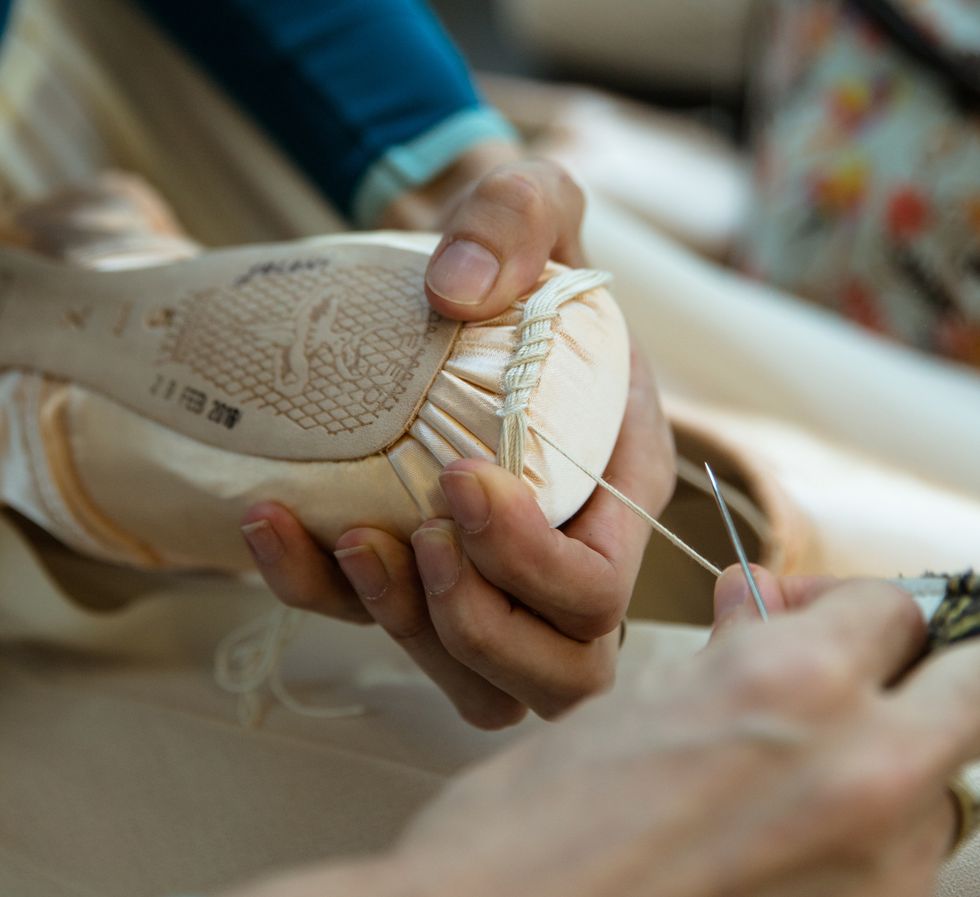 Quinn Wharton
4. Continue stitching in this way until you've gone all the way around the platform. If you'd like an even bigger, sturdier platform, you can go around twice.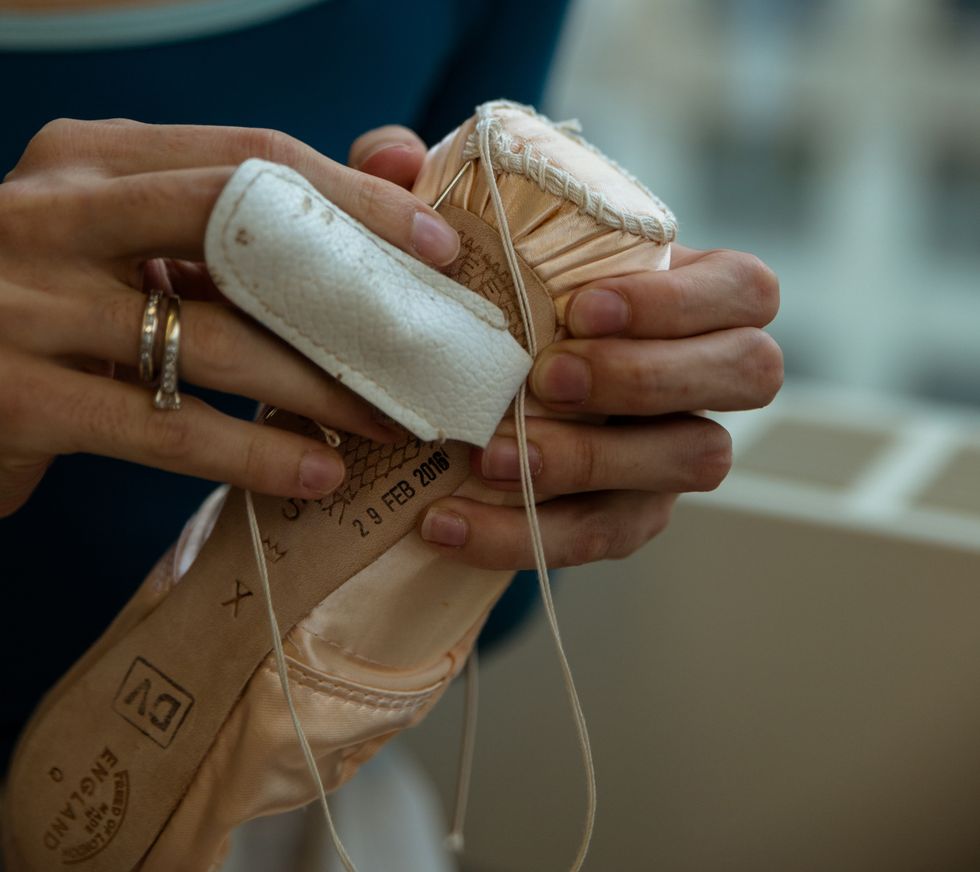 Quinn Wharton
5. Trim away any excess thread.
Pro Tips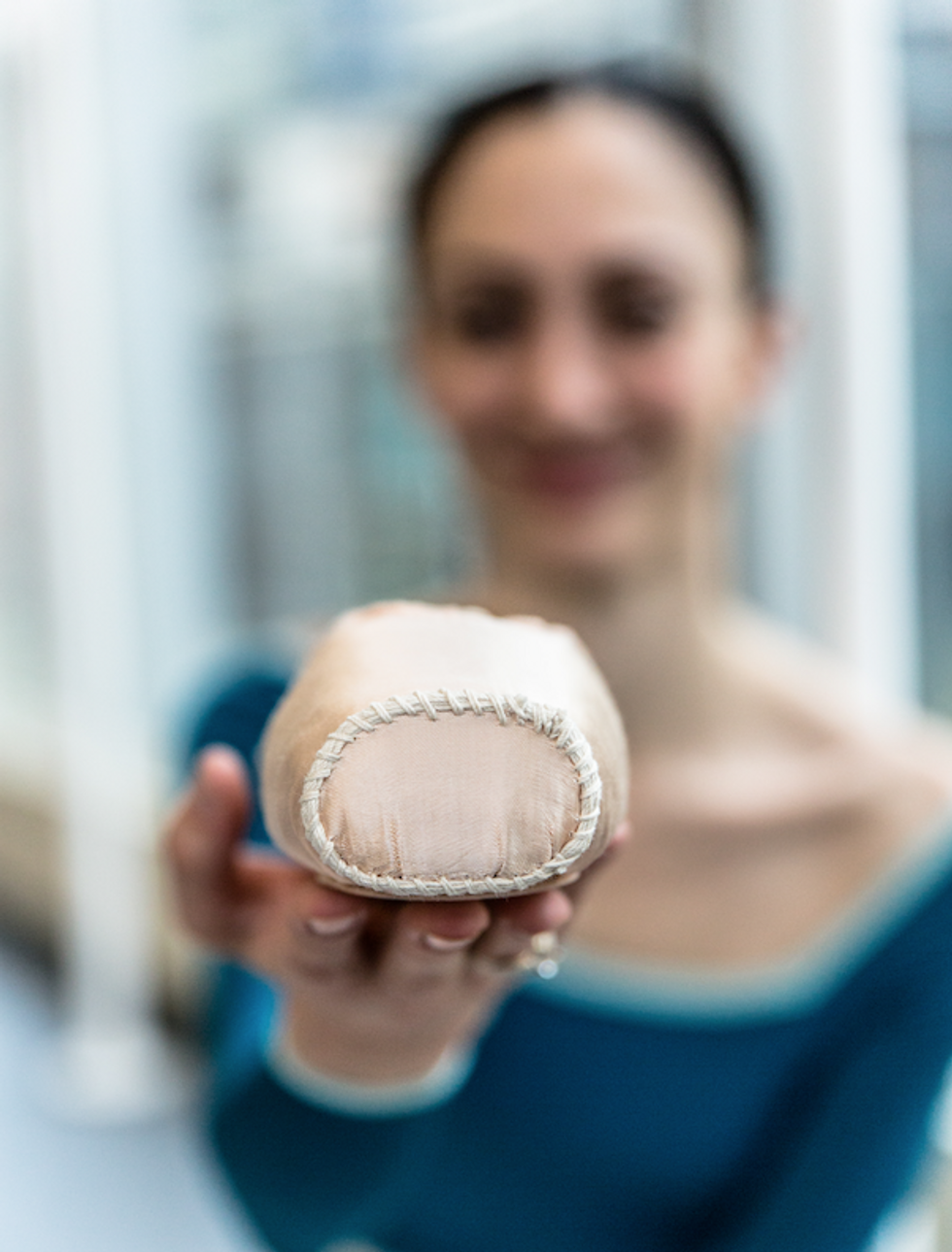 Quinn Wharton
• Adjust the spacing of your stitches based on how much support you need. "For something really demanding with a lot of pointework, like Odette/Odile, I'm definitely making those stitches much closer together," Jaiani says. For more contemporary rep, her stitches will be a little farther apart. "The shoe needs to be a bit mushier, and I need to feel the floor more."

• If you make a mistake, don't stress. "I just go over it with another stitch," says Jaiani. "It doesn't have to look perfect; it just has to feel good."
• Once you've got the basic idea down, experiment with things like stitch spacing and thread type until you find what works best for you. "Play with it, explore, find your groove," says Jaiani. "And use a thimble, because that saves fingers."