When it comes to fashion, Sarasota Ballet principal dancer Danielle Brown favors breezy fabrics in a mix of neutral and light colors. "I like wearing fitted, but not tight, clothes, especially outside of ballet," says Brown. Skirts and dresses are her go-to. "In the hot Florida weather, I like to wear stuff that's more flowy and lightweight."
Another go-to? Vintage shopping. "Here in Sarasota, my favorite spot is Canned Ham Vintage. It started in one of those silver, retro camper vans, then it got a much bigger location." She also loves brands that have an eclectic feel already built into their stores, like Anthropologie and Free People.
In the studio, she sticks to neutrals and softer colors, like a blushy pink or mint and sage greens. Brown, who has her own leotard and accessories line called RAE Boutique, often designs her own looks. She's drawn most to the classical aesthetic of ballerinas like Margot Fonteyn and Natalia Makarova. "But I'll always put my own twist on it and try to make it a little bit more current."
---
The Details—Street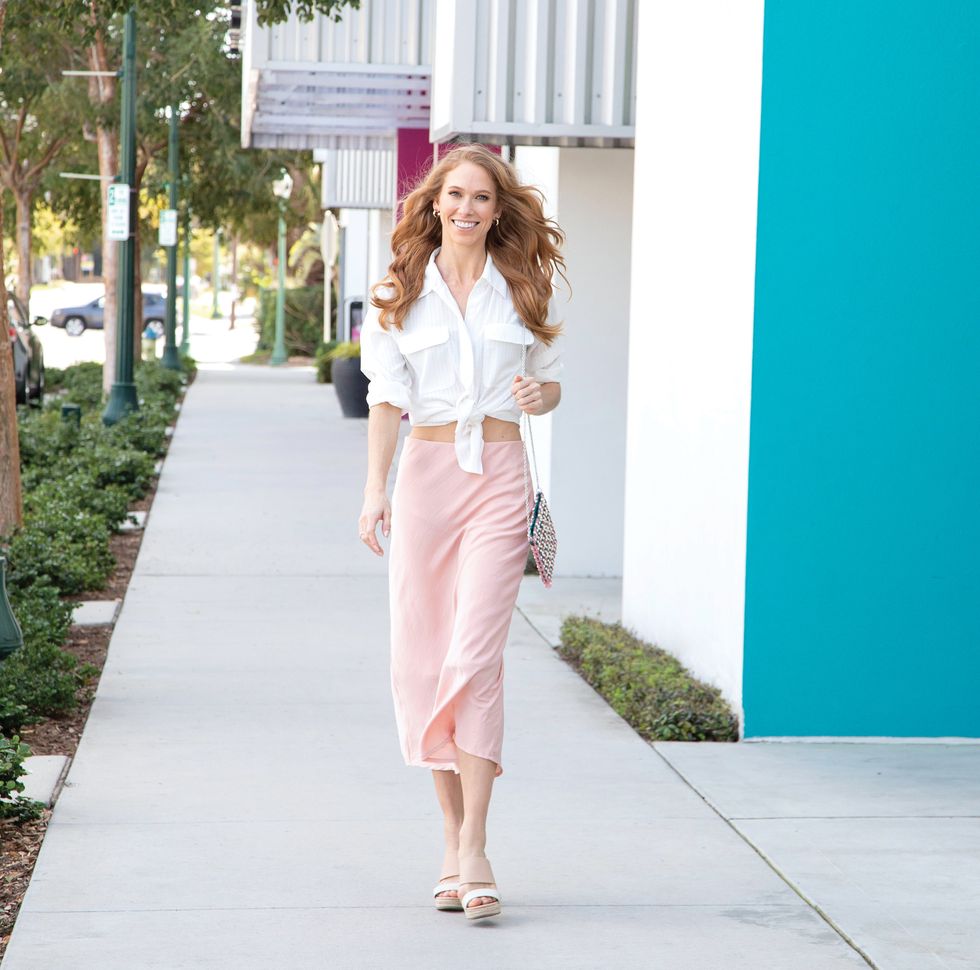 Matthew Holler
Vintage blouse: "I like tying it to show a little bit of tummy so that it's more fitted," says Brown. "Then, I'll roll the sleeves up for a more relaxed finish."
A New Day skirt, from Target: "I pretty much live in skirts and dresses, especially during the summer. Pants, I can't even think about."
A New Day sandals: Brown loves heels, but she can't always wear them. "Usually my bunions are swollen or my feet are cramped from being in pointe shoes all day. These are a wedge heel, and they're really comfy."
Estee & Lilly purse: "This dresses an outfit up so easily, but can still be casual for every day."
The Details—Studio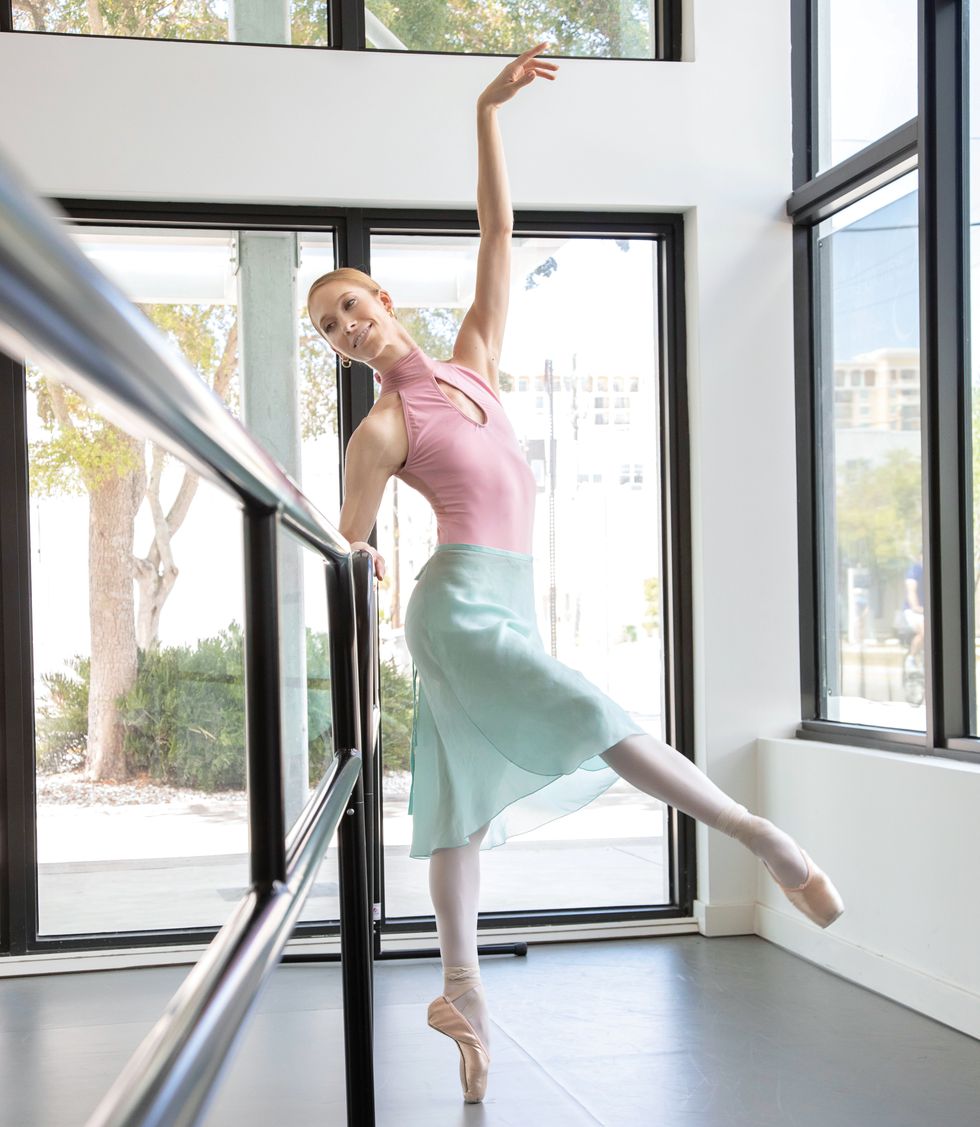 Matthew Holler

Brown, who has been designing her own leotards for over a decade, founded RAE Boutique four years ago. "At first it was just me making things for myself," she says. "But it evolved into starting a website and selling stuff online after friends and strangers wanted to wear my designs."

RAE Boutique leotard: "This is one of my favorites from my collection," Brown says. "The turtleneck wraps around and ties in a bow in the back, so it can be as tight or as loose as you like."
Trienawear skirt: "I've had this skirt for 10 years. It's ripped so many times, but I keep fixing it because I'm obsessed with it."
Repetto pointe shoes: "Repettos were a game changer for me. I'll never wear anything else again," says Brown. "I get stock shoes, and I don't have to cut them or glue them. I just darn the tips, sew my elastic ribbons on and go."