Whether she's dancing within a group or in a featured role, what you first notice about American Ballet Theatre's Courtney Lavine are her long limbs and sweeping upper body. During her debut as Hail in Alexei Ratmansky's The Seasons earlier this spring—her first principal role—she bent generously to and fro as if blown by the winter wind. Her allégro was bouyant and spirited. Afterwards, an audience member whispered aloud what I was thinking: "She's lovely!"
---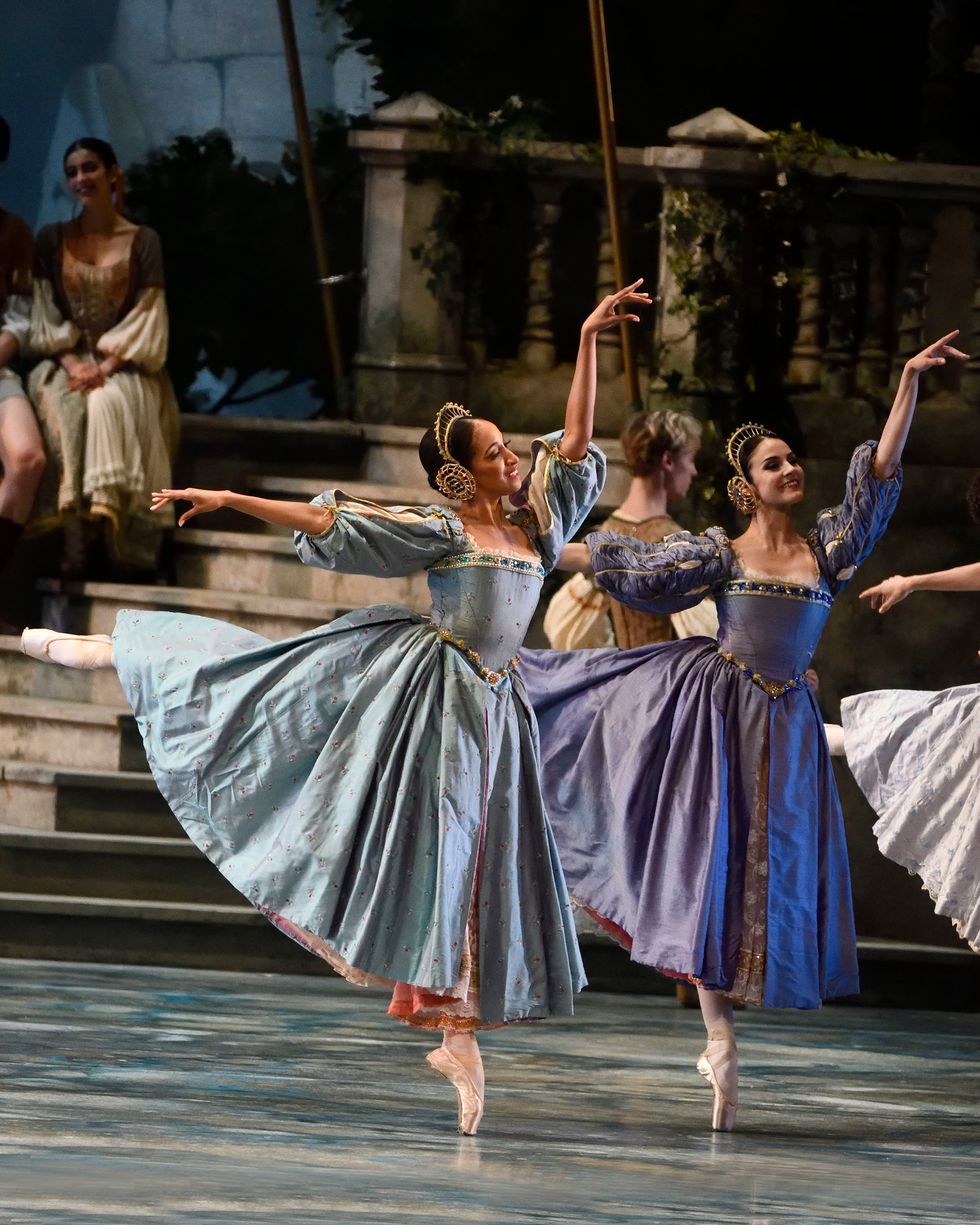 Lavine with Brittany DeGrofft in Swan Lake
Gene Schiavone, Courtesy ABT
Raised in Virginia, Lavine trained with Troy Brown and later at The Washington School of Ballet before heading to the School of American Ballet at age 16. Two years later she was offered a spot in ABT Studio Company, joining the corps in 2010. In a large company like ABT, it can be hard for a corps member to find visibility, but Lavine's charismatic stage presence has always made a strong impression. Last season proved promising; she showed her range in a variety of featured roles, from the Silver Fairy in The Sleeping Beauty to a sassy lead courtesan in Manon. But she enjoys being part of a large ensemble, too. "I love catching each other's eyes and smiling across the stage, especially when a ballet is really tough," says Lavine. Plus, she adds, "whenever you premiere a more featured role, everybody is backstage supporting you. We're like one big family."