Rachel Hellwig
Rachel is a dance writer from Birmingham, Alabama. She enjoys taking ballet classes, reading about dance, and attending live performances of ballet and classical music.
Bucharest National Ballet's 2013 trailer for "La Sylphide,' via YouTube
Few things are more powerful for promoting ballet performances than captivating trailers—especially in today's visually-focused, digitally-connected world.
We've rounded up some eye-catching ads from seasons past and present that not only make us wish we could have seen the show, but also stand alone as short films.
Bucharest National Opera's La Sylphide
Magnifying the scarf which—spoiler alert—brings about the ballet's tragic conclusion, this 2013 Bucharest National Opera's trailer turns that fateful fabric into a beautiful, deadly web. Its windswept movements form a dance of its own.
Keep reading...
Show less
Houston Ballet principal Connor Walsh getting early practice as a leading man. Photo courtesy Connor Walsh
It's that time of year again—recital season! And not so long ago, some of your favorite ballet dancers were having their own recital experiences: dancing, discovering, bowing, laughing, receiving after-show flowers, making memories, and, of course, having their pictures taken! For this week's #TBT, we gathered recital photos—and the stories behind them—from five of our favorite dancers.
Gillian Murphy, American Ballet Theatre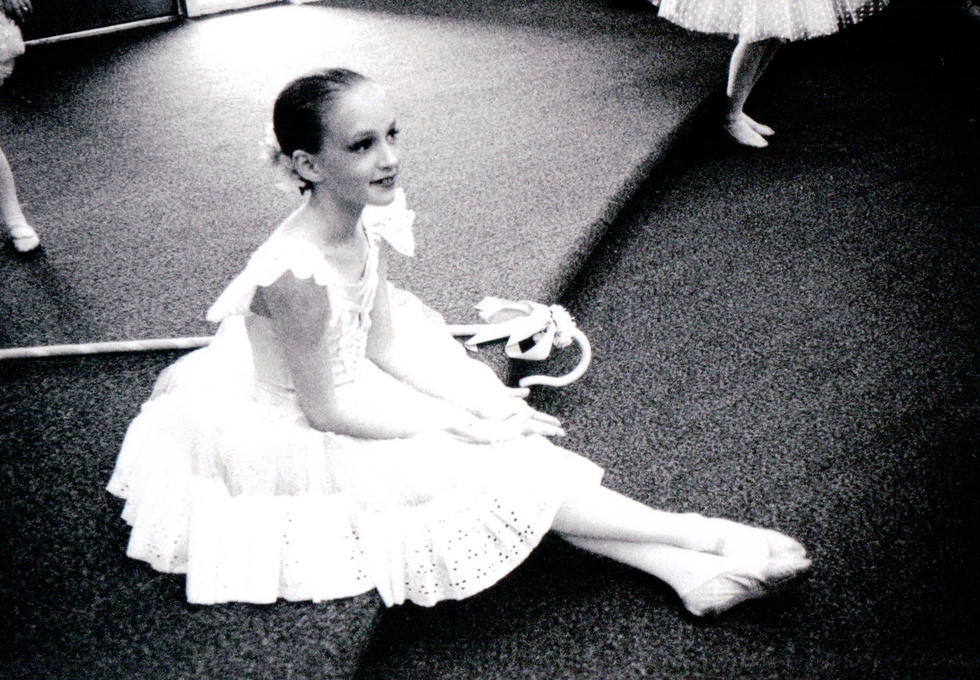 Murphy gets ready for her role as "Mary Had a Little Lamb." Photo courtesy Gillian Murphy.
"This photo was taken by my mom when I was 11, waiting in the dressing room (the band room of West Florence High School in South Carolina) before I went onstage as 'Mary' for a recital piece featuring 3-year-olds as little lambs.I had so much fun being the teacher's assistant in the baby ballet class each week, particularly because my little sister Tessa [pictured below] was one of the 3-year-olds. I remember feeling quite grown up at the time because I was dancing in the older kids' recital piece later in the program, but in this moment I was just looking forward to leading my little lambs onstage in their number."
Keep reading...
Show less
Mr. Jeremy FIsher, from Sir Frederick Ashton's "The Tales of Beatrix Potter."
Animal roles might not typically be what dancers dream of performing…but they're oh-so-fun to watch. You can't help falling under their spell (and perhaps aspiring to dance one someday). Here's a round-up of some of our favorite furry and feathered roles.
Bunny Hop
Run. Dance in a circle. Pretend to be a rabbit. It might sound like a creative movement combo, but don't let that fool you. The role of Peter Rabbit in Sir Frederick Ashton's The Tales of Beatrix Potter requires fierce technique—not to mention the ability to project personality while wearing an animal head and fur suit.
Four-Legged Interlude
Who do you turn to for halftime entertainment during a quartet of fairy variations? Dancing lizards, mice and a frog of course! This charming quintet of creatures light up the stage in David Bintley's Cinderella.
Keep reading...
Show less
Trending
Dec. 22, 2017 07:59PM EST
Eileen Frazer with Jonathan David Dummar in "The Nutcracker." Photo by Louis Tucker, Courtesy Ballet Memphis.
And 5,6,7,8... The countdown to the New Year is on!
Here's a peak at what five dancers from around the country are aiming for in 2018.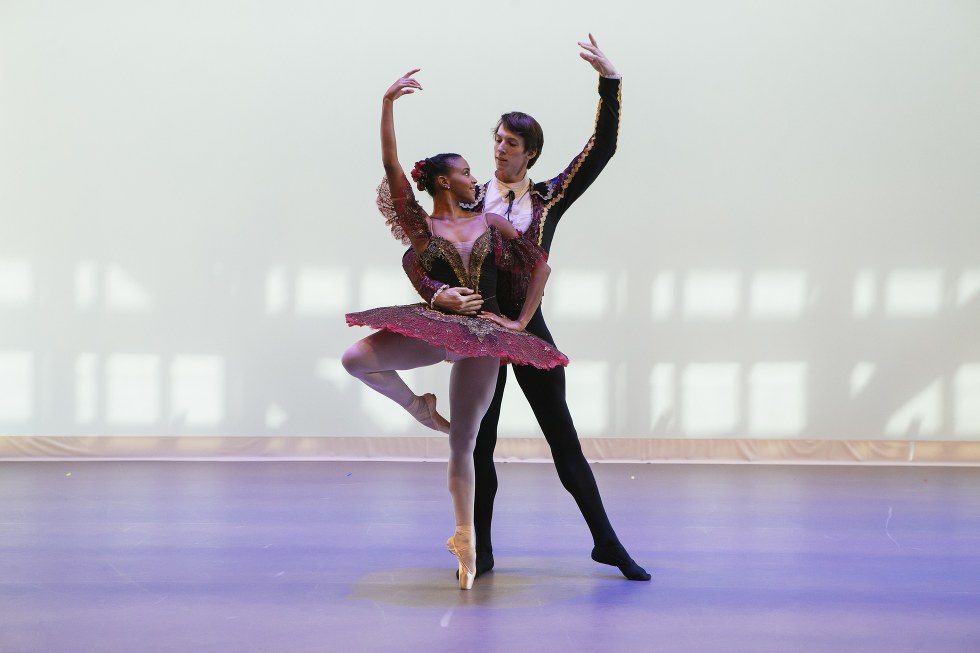 Eileen Frazer with Brandon Ramey in "Don Quixote". Photo by Louis Tucker, Courtesy Ballet Memphis.
Eileen Frazer, Ballet Memphis

Mindfulness: It's easy to get lost in perfectionism and the stress that comes with this career path. I want to remember to enjoy every performance and be fully present in experiences that come my way.
Be bold: I also want to dare to be bold, further develop the qualities that make me who I am as a dancer and find different ways to share my personality and experiences through the art form.

Family: Since I'm from Panama, I likewise want to keep nurturing my relationships with my family and friends.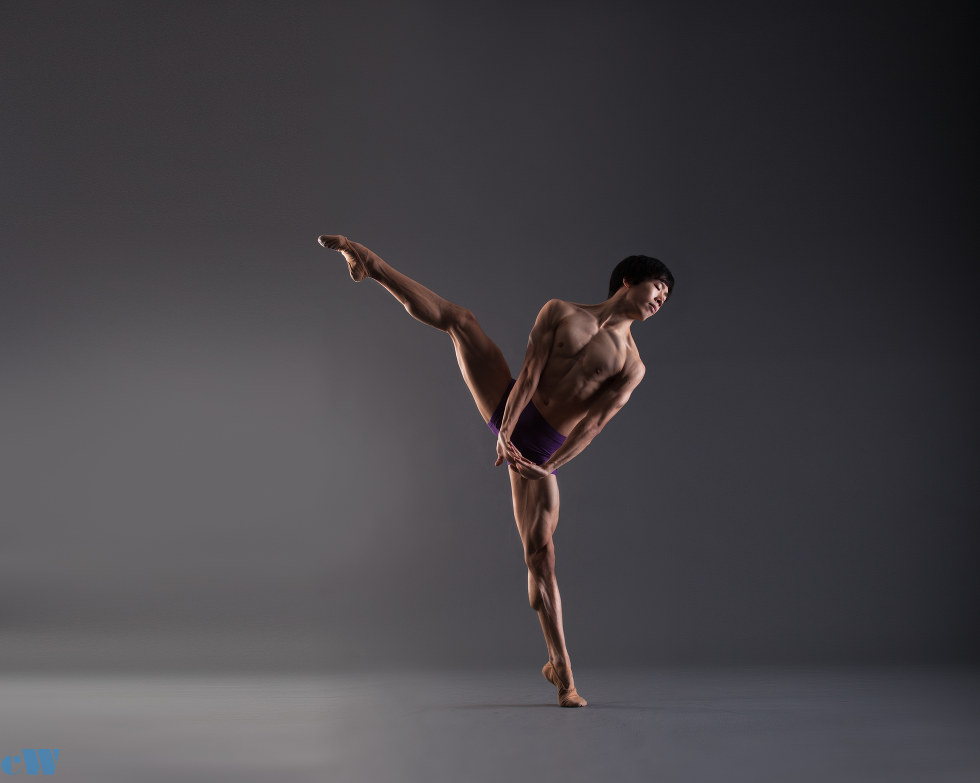 Koki Yamaguchi. Photo by Colton West Photography, Courtesy Eugene Ballet.
Koki Yamaguchi, Eugene Ballet
Strength training: My dance resolution is to improve my technique with strength training and stretching.
(Physical) growth: As a short dancer I'm always trying to be larger in my movements.

Peer inspiration: I'd also like to learn new things by watching other company dancers such as Hirofumi Kitazume who performs dynamic jumps like the double revoltade and 540.

Keep reading...
Show less


Get Pointe Magazine in your inbox