Marissa DeSantis
Marissa joins Pointe Magazine having worked as a beauty editor for publications like Teen Vogue and InStyle. She graduated from Rider University with a BFA in dance and journalism, training at the Princeton Ballet School during her studies. She has also danced with The Rock School and South Jersey Ballet Theater.
No matter how many years it's been, it's impossible to discuss dance movies and not mention Center Stage. Now 18 years since its premiere (May 12, 2000, FYI), the movie was the talk of the ballet studio for months after it hit theaters, and it even had our non-dancer friends excited. Plus, it starred some of ballet's biggest names—American Ballet Theatre's Ethan Stiefel, Julie Kent and Sascha Radetsky (and a few brief appearances from dancers like Gillian Murphy and Janie Taylor). It also, of course, starred San Francisco Ballet apprentice turned actress Amanda Schull as the movie's beloved Jody Sawyer.
Keep reading...
Show less
popular
May. 11, 2018 09:06PM EST
All of these moms put a lot of thought and effort into getting their children the perfect holiday gift. Photo by Gene Schiavone, Courtesy American Ballet Theatre.
With Mother's Day fast approaching, we started thinking about some of the mom characters in ballet who don't get enough credit. Below are five of our favorites.
Swan Lake

Siegfried's mother might have put a lot of pressure on him to get married, but she did go to great lengths to provide him with plenty of options. She brought in princesses from all over the world, and he still had to go and choose a swan?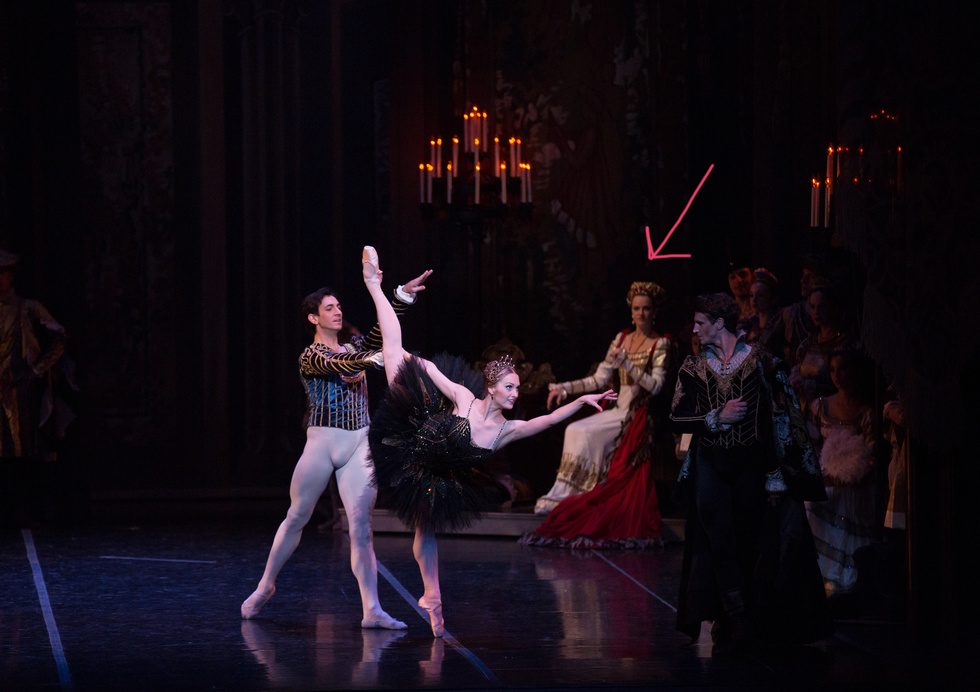 Boston Ballet in Mikko Nissinen's "Swan Lake." Photo by Rosalie O'Connor, Courtesy BB.
Keep reading...
Show less
popular
May. 11, 2018 04:36PM EST
Tetiana Holiakova in 'Sleeping Beauty.' Courtesy The National Ballet of Ukraine
Bunheads, mark your calendars. The National Ballet of Ukraine is making its way to the U.S. for the first time in its 150-season history. Based in the capital of Kiev, the company has previously toured internationally in Canada, Germany, Switzerland, Denmark, Japan, Hungary, Oman, Greece, Spain, Italy, Mexico, China, Latin America and Australia. On May 18, they will begin their 11-city U.S. tour, performing two classical full-length ballets: Sleeping Beauty and Don Quixote.
Keep reading...
Show less
popular
May. 11, 2018 02:27PM EST
Thinkstock.
Finding the right pointe shoe is hard enough. But as any serious ballet dancer can tell you, it's only half the battle. The padding you pair with your pointe shoes plays a big role in your ability to stay on your toes pain-free (or close to it) through classes and rehearsals. When Second Skin squares alone won't cut it, there's a new generation of toe pads to provide relief.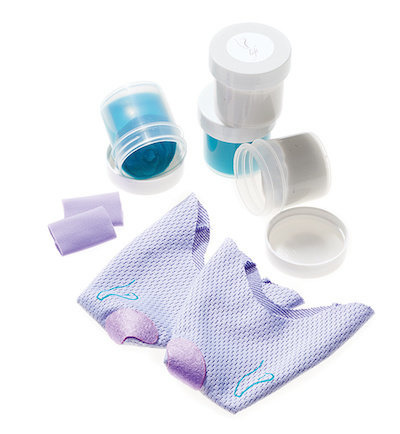 Photo by Nathan Sayers
Chances are you've seen these pads (and the telltale blue putty that comes with them) on your Instagram feed. The completely genius PerfectFit inserts are actually customized molds that fill any spaces between your toes and your shoe vamp, and help reduce pressure on commonly irritated spots like bunions. Though they've only been around for a few years, PerfectFit pads have already gained a huge pro following, including New York City Ballet's Sara Mearns, Royal Danish Ballet's Holly Dorger and Los Angeles Ballet's Bianca Bulle.
Keep reading...
Show less


Get Pointe Magazine in your inbox