Gavin Larsen
Gavin Larsen, a former principal dancer with Oregon Ballet Theatre, writes about dance from Asheville, North Carolina.
Thinkstock.
As if the road towards a dance career wasn't demanding enough, the costs associated with intensive pre-professional training also add up quickly. Suddenly, the price tag on becoming a dancer seems like a daunting obstacle that working hard in class can't overcome. In addition to school tuition (academic as well as dance), there's the cost of dancewear, shoes, auditions, competition fees and coaching. For those training away from home, housing and living expenses also factor into the overall price. For many students and their families, finding a way to pay for it all takes strategizing and soul-searching.

"It's challenging to fund your training," says Philip Neal, artistic director of Next Generation Ballet in Tampa, Florida. There are ways to make it more affordable, he notes, but it can take creative thinking. "Some of our students needed to work part-time to help pay for their training, but restaurant jobs were too physically draining, so they devised jobs requiring only an online presence. I'm proud of their proactive solutions."
Keep reading...
Show less
Trending
Mar. 02, 2018 10:05PM EST
Thinkstock.
Artistic directors sift through hundreds of audition packets a season, and your resumé is often your first chance to catch their attention. Naturally, you want a document that makes a positive impression. But some surprising (and seemingly minor) details can inadvertently turn a director off. So, how do you make your resumé stand out—for the right reasons?
Focus on Essentials
At an audition, directors need to see your essential information at a glance: where you trained and what companies and choreographers you've worked with. Cincinnati Ballet artistic director Victoria Morgan scans for names she recognizes. "It's good to know if a dancer has worked with a respected leader in the industry, and if there's a colleague I can call as a reference. I'm also more inclined to take a second look at a student if I recognize a particular school or teacher," she says.
Your resumé should be no longer than one side of one page. "When I've got 600 resumés sitting here, a three-page resumé is a disincentive to me," says Kansas City Ballet artistic director Devon Carney. "It comes down to time—how quickly can you present your information to an unknown pair of eyes?"
Keep reading...
Show less
Students taking class at the Miami City Ballet School. Photo by Alexander Iziliaev, Courtesy Miami City Ballet.
Growing up in Michigan, Jessy Dick was used to her daily hour-long drives to the Grand Rapids Ballet School, where she trained. But when she started to think about summer intensives, a new problem emerged: Auditions for the schools she was interested in were even farther away, in Chicago or Detroit. "I learned early on that if I wanted to do any summer programs, I'd have to travel at least three hours in order to audition," says Dick, now a member of The Washington Ballet's Studio Company.
Making plans for your summer training is complicated enough, especially with the sheer number of programs to choose between. But students who live far from popular audition hubs face the additional hurdle of organizing, scheduling and budgeting for audition trips. Luckily, with strategic planning, what can feel overwhelming at first can become a rewarding experience.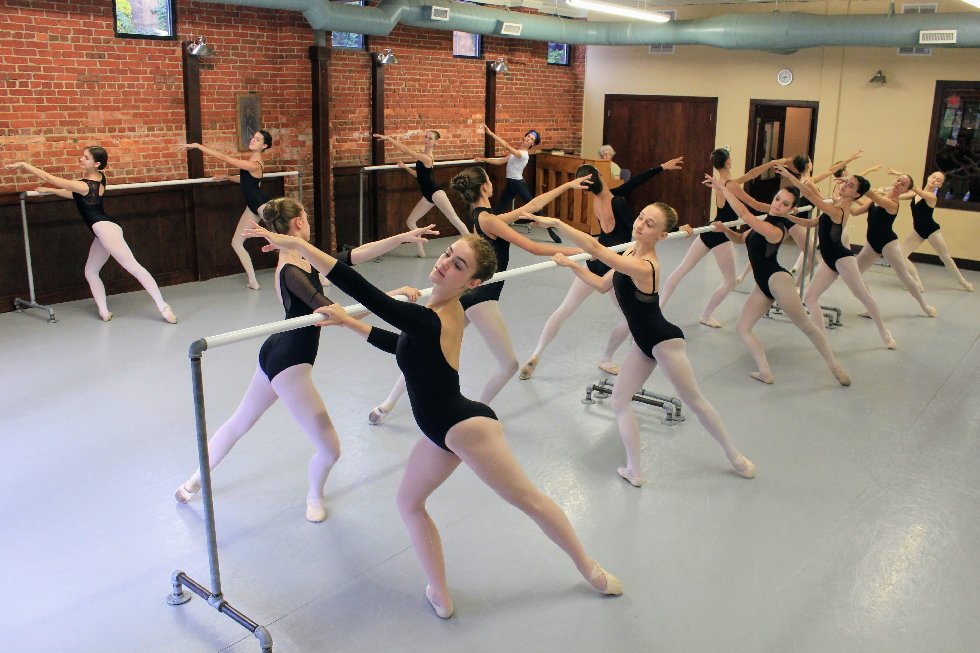 Students at the Ballet Conservatory of Asheville look for weekends when auditions overlap in one city. Photo by Blair Chamberlain, Courtesy Ballet Conservatory of Asheville.
Organize, Prioritize
For dancers without the luxury of an audition city nearby, prioritizing which schools to aim for is crucial. How to decide? Research, research, research. (Pointe's "2018 Summer Intensive Guide" is a good place to start.) Emily McDougall, a 14-year-old student at The School of Oklahoma City Ballet who's made several six-hour drives to auditions in Dallas and Kansas City, does some serious investigating in order to narrow down her choices.
Keep reading...
Show less
Saneshige performing the Black Swan pas de deux with Cincinnati Ballet's Patric Palkens. Photo by Will Brenner. Courtesy CCM.
Pointe caught up with three college dancers last spring to see what it's like juggling ballet, academics and a social life on campus. Here's Kiahna Saneshige, a student at the College-Conservatory of Music at the University of Cincinnati getting her BFA in dance with a minor in communications.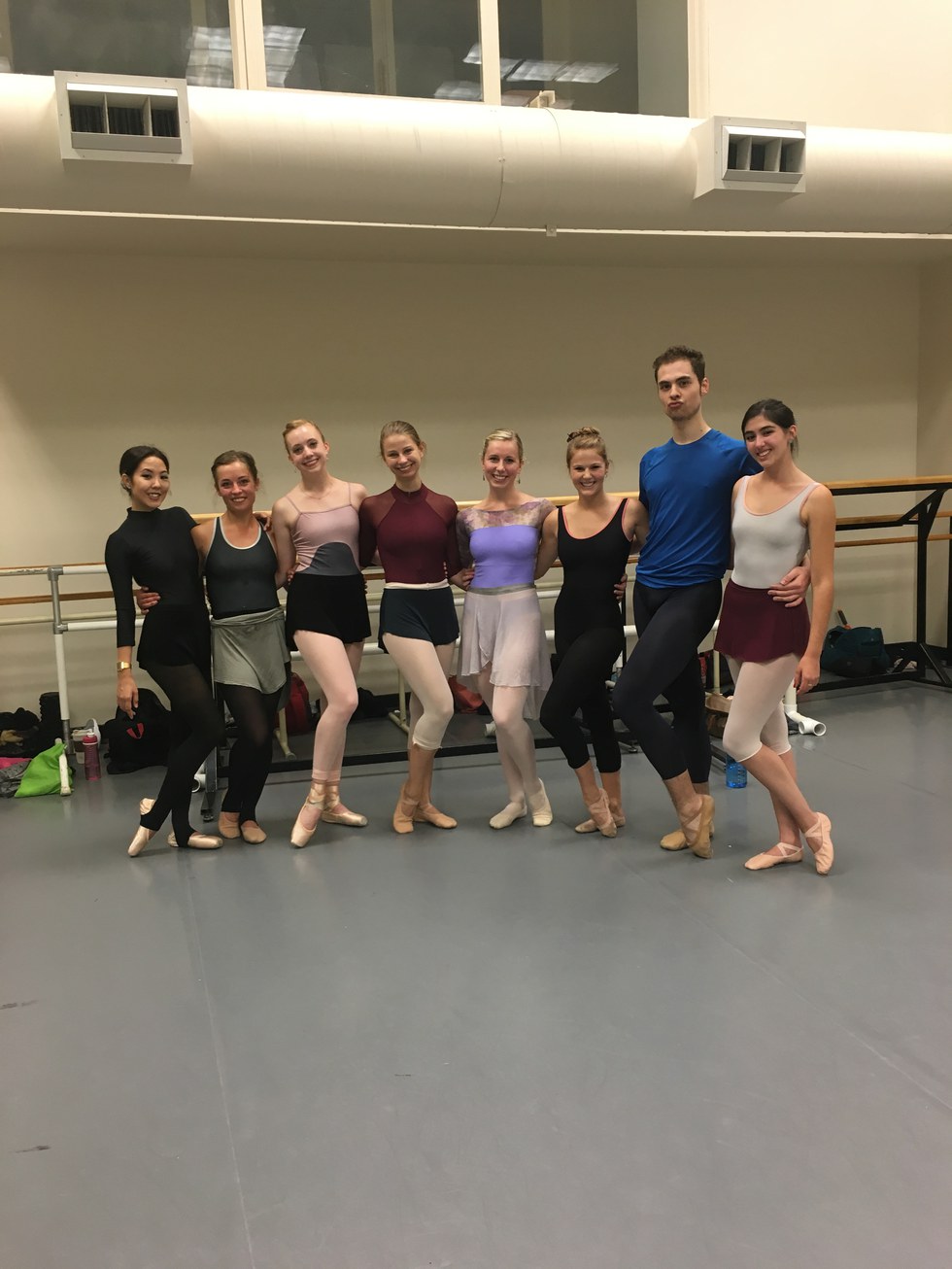 Saneshige posing with friends in CCM's dance studios. Photo Courtesy Saneshige.
When Kiahna Saneshige attended Cincinnati Ballet's summer intensive after her junior year of high school, she knew she wanted a professional career but wasn't sure joining a company after graduation would completely satisfy her. "The RAs were all University of Cincinnati, College-Conservatory of Music students, and they gave me the rundown of what the school was like," she recalls. "It's known for the excellent quality of its dancers, plus I could have the social life of college and the chance to pursue another degree besides dance." Saneshige, who graduated from CCM in May, says the last four years were challenging but couldn't have prepared her better for her next step: a position with Columbus Dance Theatre.
Keep reading...
Show less


Get Pointe Magazine in your inbox