Chava Lansky
Originally from Amherst, MA, Chava graduated from Barnard College with a B.A. in Dance and a minor in English. She has worked for Jacob's Pillow Dance and the Bates Dance Festival, and held a fellowship in the Dance Division of the Library of Congress. Chava has performed works by Martha Graham, Mark Morris, Lucinda Childs, Molissa Fenley, Patricia Hoffbauer, Joanna Kotze, Loni Landon and Kate Weare. She continues to create work and perform in the city, and is a member of DJM Dance Collective. Chava also reviews books for Paper Brigade literary magazine.
popular
May. 21, 2018 09:26PM EST
Boston Ballet in Bournonville's "La Sylphide." Photo by Angela Sterling, Courtesy Boston Ballet.

Wonder what's going on in ballet this week? We've pulled together some highlights.
Wayne McGregor Makes His ABT Choreographic Debut
Ever since Vaslav Nijinsky shocked Paris audiences in 1913 with his Rite of Spring for the Ballets Russes, dancemakers from Sir Kenneth MacMillan to Pina Bausch have tried their hands at choreographing to Igor Stravinsky's infamous score. This spring, Wayne McGregor will be added to that list. The Royal Ballet resident choreographer's first work for American Ballet Theatre, titled AFTERITE, will premiere at the Metropolitan Opera House in New York City on May 21. Known for his grounded and experimental movement style, McGregor's work will feature video designs by innovative filmmaker Ravi Deepres and sets and costumes by designer Vicki Mortimer, both longtime collaborators. Alessandra Ferri, who has collaborated with McGregor in the past, will join ABT as a guest artist.
Keep reading...
Show less
popular
May. 16, 2018 04:55PM EST
Elisabeth Beyer in "La Esmeralda." Photo by Rachel Neville, Courtesy Ellison Ballet.
Last month, Ellison Ballet Professional Training Program student Elisabeth Beyer came in first place in the senior women's category at the Youth America Grand Prix's New York City Finals. Pointe touched base with the 16-year-old Rye, New York native to hear about her advice for competitions, how she stays calm backstage, and what's next for this young dancer.
What made YAGP different this year?

I was so excited for YAGP this year because it was my first year as a senior. I started YAGP when I was nine, so this was my seventh year doing it; it's always been a part of my life as a dancer.
Which variations did you perform?

For regionals I did Coppelia Act III variation, Grand Pas Classique and a contemporary piece by Barry Kerollis, and then for finals I did Grand Pas Classique again and a contemporary variation by Joshua Beamish. For the final round I did La Esmeralda. You don't have to do a different variation at finals, but my teachers and I wanted to show off different sides of my dancing.
Keep reading...
Show less
popular
May. 14, 2018 09:00PM EST
Artists of Ballet West. Photo by Beau Pearson, Courtesy Ballet West.
Wonder what's going on in ballet this week? We've pulled together some highlights.
ABT Met Opera Season Opens with Giselle
This week American Ballet Theatre moves into the Metropolitan Opera House for their annual 8-week season. From Alexei Ratmansky's new Harlequinade to the world premiere of AFTERITE by Wayne McGregor, this season is packed. But week one opens with a classic: Giselle. Though a number of ABT's most celebrated dancers will have their turn in the lead roles this week, the May 18th performance will be danced by guest star Natalia Osipova in the title role opposite ABT principal David Hallberg as Albrecht.
Keep reading...
Show less
popular
May. 11, 2018 09:06PM EST
All of these moms put a lot of thought and effort into getting their children the perfect holiday gift. Photo by Gene Schiavone, Courtesy American Ballet Theatre.
With Mother's Day fast approaching, we started thinking about some of the mom characters in ballet who don't get enough credit. Below are five of our favorites.
Swan Lake

Siegfried's mother might have put a lot of pressure on him to get married, but she did go to great lengths to provide him with plenty of options. She brought in princesses from all over the world, and he still had to go and choose a swan?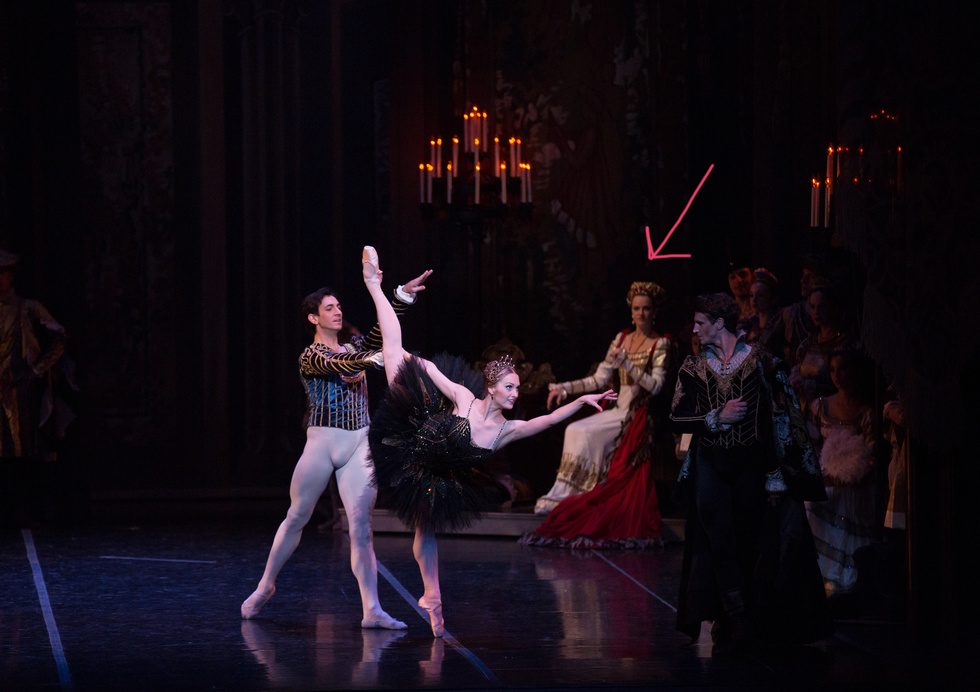 Boston Ballet in Mikko Nissinen's "Swan Lake." Photo by Rosalie O'Connor, Courtesy BB.
Keep reading...
Show less


Get Pointe Magazine in your inbox