Francisco Estevez, Courtesy Colorado Ballet.
If you think a full-time pre-professional program might be right for you, it's never too early to start talking about the big transition. Deciding to forgo a "normal" high school experience for the chance to take your training to the next level is life-changing, and it's vital to have in-depth discussions with your family. Here's a checklist of topics to bring up—before the auditions begin.
1. What are my professional goals?
At the very least, you should feel sure that you want a professional dance career. But beyond tutus and dreams, it's important to understand what this means on a day-to-day level: the daily grind of technique classes and physical therapy, all-consuming workdays, and the endless pursuit of artistry and perfection. "I find a lot of students haven't done enough research on what a professional life is about—what it really means," says Denise Bolstad, managing director of Pacific Northwest Ballet School.
In addition, think about what kind of company you want to join and which schools can facilitate that. What's your favorite repertoire? Are you interested in a large company or a smaller one? For instance, Miami City Ballet corps member Ellen Grocki knew she loved Balanchine, so she researched schools where she'd gain extensive training in the style. She eventually left her home in Maryland at 16 to study at MCB School.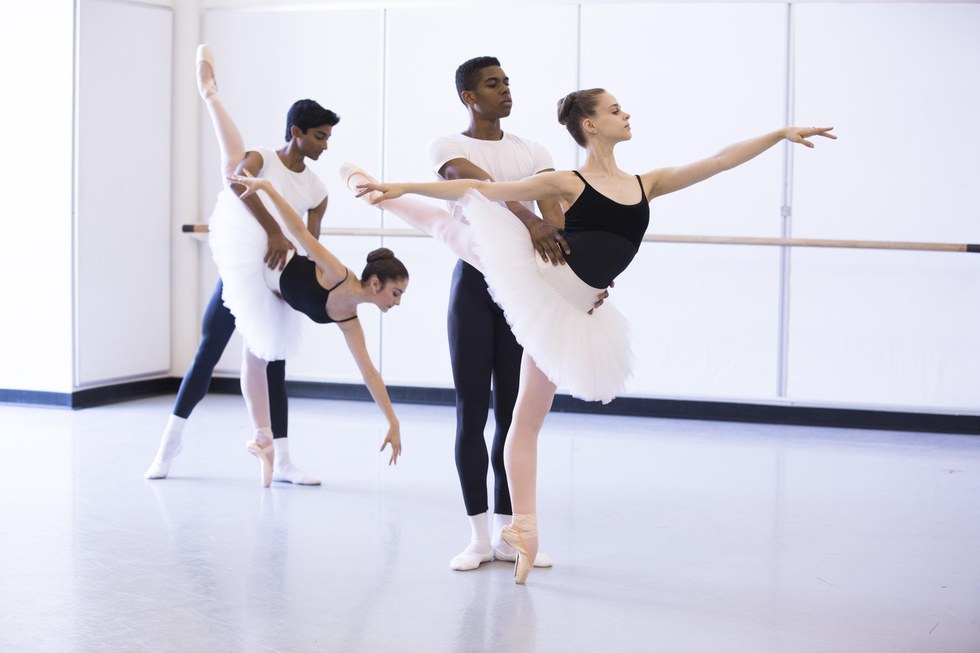 Summer intensive students at Pacific Northwest Ballet School. Photo by Angela Sterling, Courtesy PNB.
Keep reading...
Show less
Photo courtesy MindLeaps
Since the start of her career at American Ballet Theatre, Misty Copeland has been committed to giving back. "Having taken my first ballet class at a Boys & Girls Club, there was no way for me not to forever keep it a part of my life," she says. Over the past few years, she has expanded her philanthropy. This past November, she traveled to Rwanda with MindLeaps, an organization that provides free dance classes to homeless youth as a way to introduce structure into their lives. Eventually, the program offers vocational training with computer and English classes and sponsors boarding school educations. Here, Copeland shares her weeklong experience in Rwanda, and how dance can transform lives.
I always say that dance saved my life—it gave me every opportunity and made me an intelligent and articulate person. Art can develop you as a human being, and I saw that through MindLeaps. In fact, I don't think I really understood the magnitude of the program until I was in Rwanda. MindLeaps is trying to stop the cycle of poverty, and it's amazing that it all starts with dance.
A few years ago, I met Rebecca Davis, who started the program, through a mutual friend. I was supposed to go three years ago, but had to postpone my trip due to an injury. But we kept in touch and decided that it was the perfect time for me to reschedule, especially with the platform that I have now.
Keep reading...
Show less
Students in Miami City Ballet School's summer repertory performance. Photo by Ella Titus, Courtesy Miami City Ballet School.
Getting ready to audition for intensives? Click here to find the best summer study options for you!
By the time Washington Ballet dancer Andile Ndlovu was finishing his training in South Africa, he faced a risky decision. After attending a ballet competition in 2008, he received summer-intensive scholarship offers from The Washington School of Ballet and Dance Theatre of Harlem. But choosing between schools would determine more than his summer plans. The right intensive might lead to acceptance into a professional-level training program at summer's end, whereas walking away empty-handed would mean going back home, to begin again.
Many dancers on the cusp of graduation can relate. Summer intensives often serve as a lengthy audition process for year-round opportunities, a gateway to traineeships or second-company contracts that bridge the gap between student and professional. But choosing a summer program essentially means committing to a company school—before it's committed to you. If you're researching summer programs and know you want to move into a more professional sphere by summer's end, here's how to ensure that you're making a smart, career-minded decision.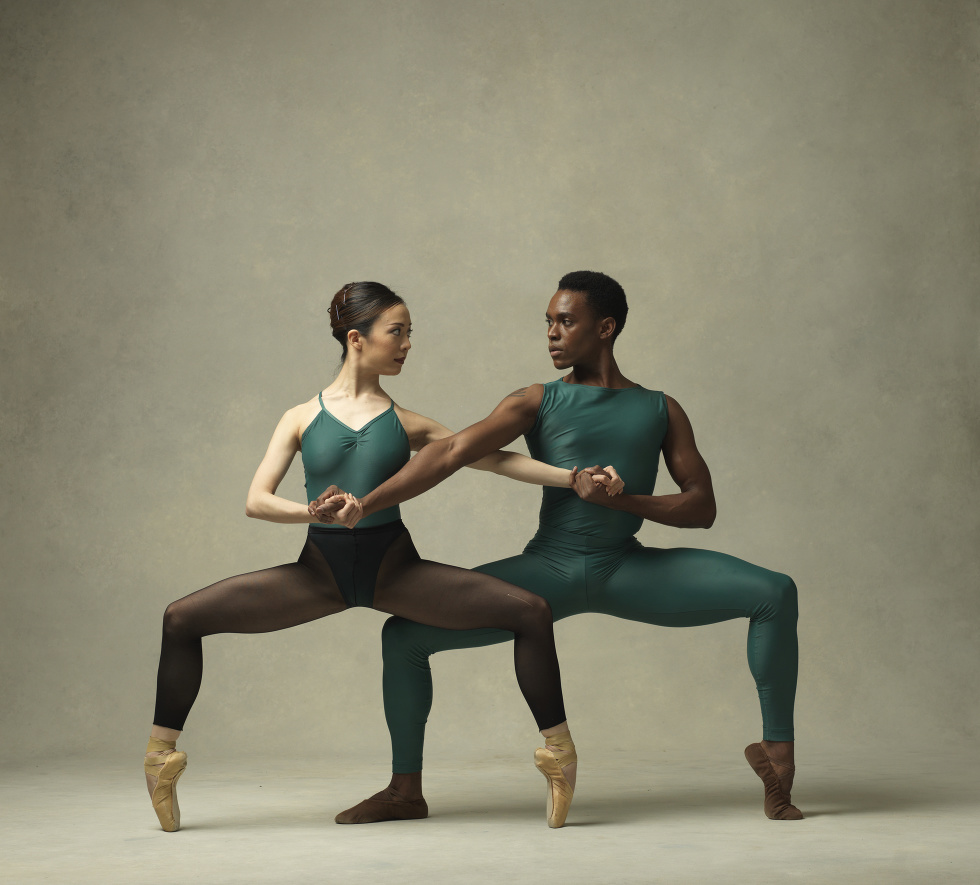 Andile Ndlovu with Avana Kimura. Photo by Dean Alexander, Courtesy The Washington Ballet.
Assess Your Options
When prioritizing which intensives to audition for, start with schools affiliated with dream companies. But it's also important to investigate other options and to be very realistic about where you'd be happy day to day. "You have to take away the name brand and take a really close look at the company, at the people, at the repertoire," says San Francisco Ballet corps de ballet dancer Isabella DeVivo, who received a traineeship through SFB's summer program in 2012. "I liked how broad the rep was here."
Keep reading...
Show less
Pixabay.
Ever dreamed of dancing your way through Europe? Of discovering new companies and wandering the streets of historic cities? For Kelsey Coventry, an American dancer with Leipziger Ballett in Leipzig, Germany, moving abroad was the perfect next step. "I thought that I would try to spread my wings a little further," she says.
Europe also comes with another lure: lengthy, stable contracts with good benefits. "Since I work for an opera house here, and we're government funded, I'm considered a government employee," says Coventry. "We're paid 13 months out of the year, with a 2-month vacation. It's a pretty good deal."
But before you get the job, you need to audition. If you've never traveled abroad, planning a European audition tour can seem daunting. But with advance planning and the right blend of organization and flexibility, it can be an easier and more affordable experience than you think.

Keep reading...
Show less
Students in class at Pacific Northwest Ballet School's summer program. Photo by Angela Sterling, Courtesy Pacific Northwest Ballet.
This story originally appeared in the December 2014/January 2015 issue of Pointe.

When 17-year-old Rock School student Sarah Lapointe was auditioning for summer intensives, she faced a dilemma. By mid-January, she'd been accepted to a great school. But she needed to give her answer in seven days and still had four more auditions on her agenda. "I thought, What should I do?" says Lapointe. "Do I turn down this offer, or risk being wait-listed or not receiving another acceptance somewhere else?"
It's a common conundrum. For Lapointe, the answer was to contact the first school to ask for a deadline extension, which it granted. "This allowed me to focus on my remaining auditions and make a solid decision," she says.
When it comes to getting into your dream program, we know that schools look for stellar technique, artistry and dancers who will fit in well. But there's more to the equation—those things you can't control, like acceptance deadlines, class sizes and limited housing. If you've ever wondered how the admissions process works, the answers may surprise you.
At the Audition
Keep reading...
Show less
Erica Lall and Shaakir Muhammad in class at American Ballet Theatre's 2013 New York Summer Intensive. Photo by Rosalie O'Connor, Courtesy ABT.
This story originally appeared in the December 2013/January 2014 issue of Pointe.

When Pacific Northwest Ballet School student Madison Abeo was accepted into San Francisco Ballet School's summer session on a partial scholarship, she was thrilled. But then she added up the remaining cost for the program and realized she didn't have the funds. "I really wanted to go," she says, "but we just couldn't make the other half of it work."

Ballet training is expensive. For many families, a trip to a dream summer intensive simply isn't in the budget. SFB was $2,500 out of Abeo's reach. But she was determined. At the suggestion of her aunt, Abeo created a Facebook fan page where she asked for opportunities to babysit or perform odd jobs, and included a link to a PayPal account where friends and family could make donations. Two local dancewear businesses, Vala Dancewear and Class Act Tutu, offered to outfit her for fundraising photos, which a photographer took for her Facebook page for free. By June, Abeo had raised enough for tuition—plus plenty of pointe shoes.

Affording your dream intensive isn't as difficult as you might think. There are a surprising number of eager dance supporters out there. Case in point: On Kickstarter, dance projects have the highest success rate of any type of campaign, with dancers receiving over $4 million in donations through the site since it began. You can also apply for need- or merit-based grants and scholarships, either through your summer program or an outside foundation. Most dancers who want it badly enough can make it happen.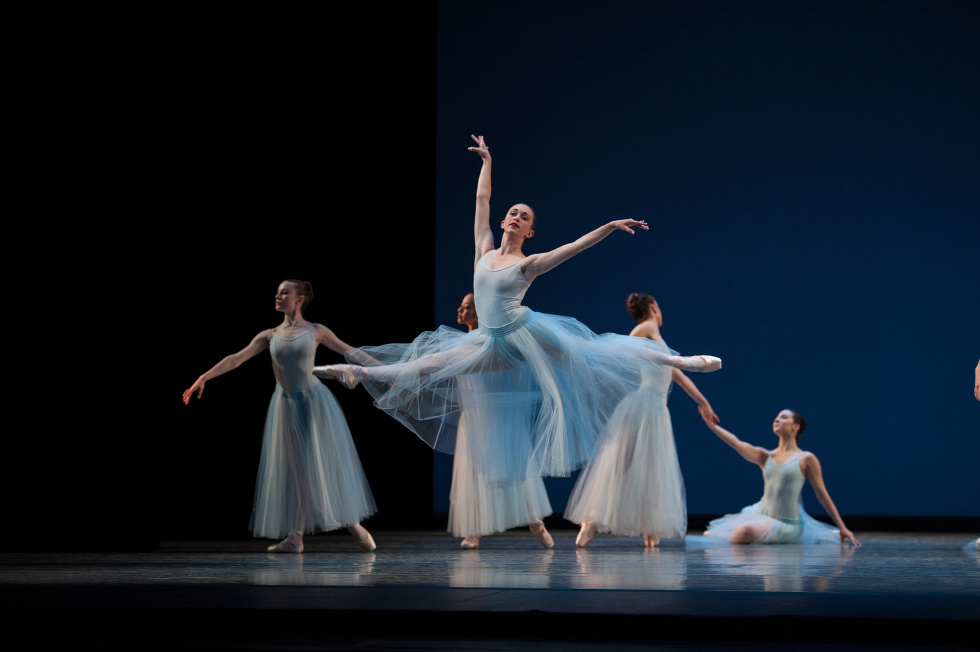 Madison Abeo with other Pacific Northwest Ballet School students in the 2013 School Performance of an excerpt from "Serenade," choreography by George Balanchine. Photo by Rex Tranter, Courtesy Abeo.
Take Your Cause to the (Online) Streets
Keep reading...
Show less
Misa Kuranaga photographed by Nathan Sayers for Pointe.
As Misa Kuranaga rounded an arabesque promenade during the energy-devouring third act pas in Don Quixote last spring, her tutu began to quiver. The audience held its breath, waiting. Kuranaga could have stepped down, could have held her partner Jeffrey Cirio's arm just a moment longer. But in a surge of conviction, she suddenly let go—and nailed her longest balance of the performance. The audience erupted in cheers. If anyone hadn't fallen in love with her yet, they were won in that moment.

After nine years at Boston Ballet, Kuranaga, a seemingly effortless dancer, has reached her prime. But behind her success lies a deep reserve of tenacity and discipline. "When Misa sees something, she grabs it with both hands," says ballet master Larissa Ponomarenko, one of Kuranaga's coaches.

Growing up in Osaka, Japan, Kuranaga first made a name for herself in international ballet competitions. Initially, her mother had been hesitant to enroll Kuranaga in ballet classes after she lasted only a month in piano lessons. But she soon recognized her daughter's love of ballet. When Kuranaga, then 17, won the 2001 Prix de Lausanne and earned an apprenticeship at San Francisco Ballet, her mother agreed she could go.
Keep reading...
Show less


Get Pointe Magazine in your inbox