Erica Lall and Shaakir Muhammad in class at American Ballet Theatre's 2013 New York Summer Intensive. Photo by Rosalie O'Connor, Courtesy ABT.
This story originally appeared in the December 2013/January 2014 issue of Pointe.

When Pacific Northwest Ballet School student Madison Abeo was accepted into San Francisco Ballet School's summer session on a partial scholarship, she was thrilled. But then she added up the remaining cost for the program and realized she didn't have the funds. "I really wanted to go," she says, "but we just couldn't make the other half of it work."

Ballet training is expensive. For many families, a trip to a dream summer intensive simply isn't in the budget. SFB was $2,500 out of Abeo's reach. But she was determined. At the suggestion of her aunt, Abeo created a Facebook fan page where she asked for opportunities to babysit or perform odd jobs, and included a link to a PayPal account where friends and family could make donations. Two local dancewear businesses, Vala Dancewear and Class Act Tutu, offered to outfit her for fundraising photos, which a photographer took for her Facebook page for free. By June, Abeo had raised enough for tuition—plus plenty of pointe shoes.

Affording your dream intensive isn't as difficult as you might think. There are a surprising number of eager dance supporters out there. Case in point: On Kickstarter, dance projects have the highest success rate of any type of campaign, with dancers receiving over $4 million in donations through the site since it began. You can also apply for need- or merit-based grants and scholarships, either through your summer program or an outside foundation. Most dancers who want it badly enough can make it happen.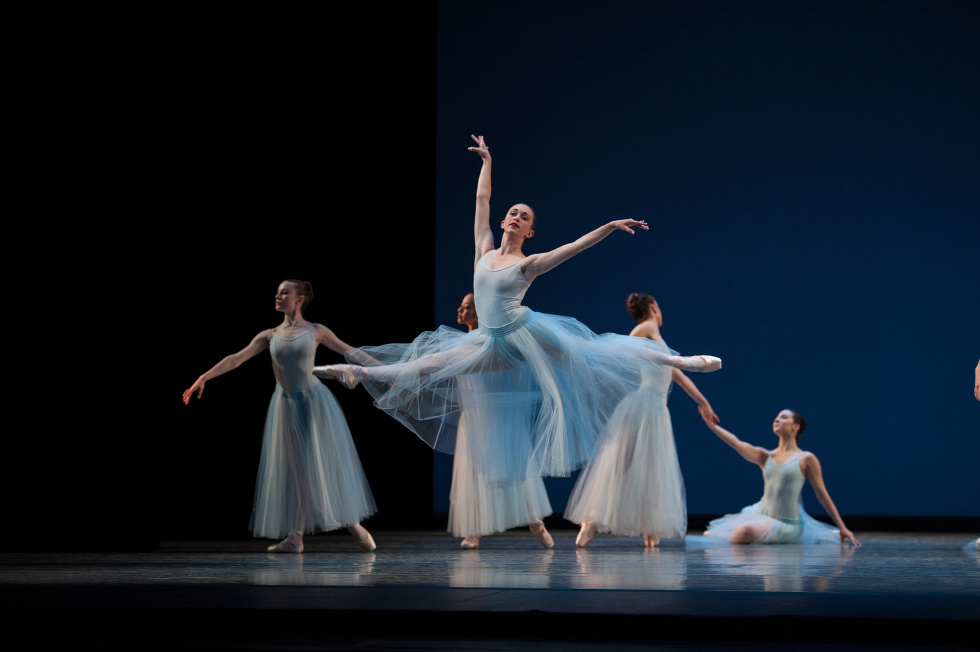 Madison Abeo with other Pacific Northwest Ballet School students in the 2013 School Performance of an excerpt from "Serenade," choreography by George Balanchine. Photo by Rex Tranter, Courtesy Abeo.
Take Your Cause to the (Online) Streets
Keep reading...
Show less
Misa Kuranaga photographed by Nathan Sayers for Pointe.
As Misa Kuranaga rounded an arabesque promenade during the energy-devouring third act pas in Don Quixote last spring, her tutu began to quiver. The audience held its breath, waiting. Kuranaga could have stepped down, could have held her partner Jeffrey Cirio's arm just a moment longer. But in a surge of conviction, she suddenly let go—and nailed her longest balance of the performance. The audience erupted in cheers. If anyone hadn't fallen in love with her yet, they were won in that moment.

After nine years at Boston Ballet, Kuranaga, a seemingly effortless dancer, has reached her prime. But behind her success lies a deep reserve of tenacity and discipline. "When Misa sees something, she grabs it with both hands," says ballet master Larissa Ponomarenko, one of Kuranaga's coaches.

Growing up in Osaka, Japan, Kuranaga first made a name for herself in international ballet competitions. Initially, her mother had been hesitant to enroll Kuranaga in ballet classes after she lasted only a month in piano lessons. But she soon recognized her daughter's love of ballet. When Kuranaga, then 17, won the 2001 Prix de Lausanne and earned an apprenticeship at San Francisco Ballet, her mother agreed she could go.
Keep reading...
Show less


Get Pointe Magazine in your inbox