During a recent performance of Matthew Neenan's Bacchus at Pacific Northwest Ballet, corps de ballet dancer Christopher D'Ariano stood out not only for his elegant lines and crisp jumps; audiences couldn't help but notice his unruly dark hair that defied any attempts to slick it back.
---
His wild curls exemplify the energy the 21-year-old dancer brings to all his work, whether he's in the corps for The Sleeping Beauty or featured in a solo by such contemporary choreographers as Robyn Mineko Williams or Donald Byrd. D'Ariano invests himself fully in every role, exuding an onstage confidence more typically found in dancers 10 years his senior.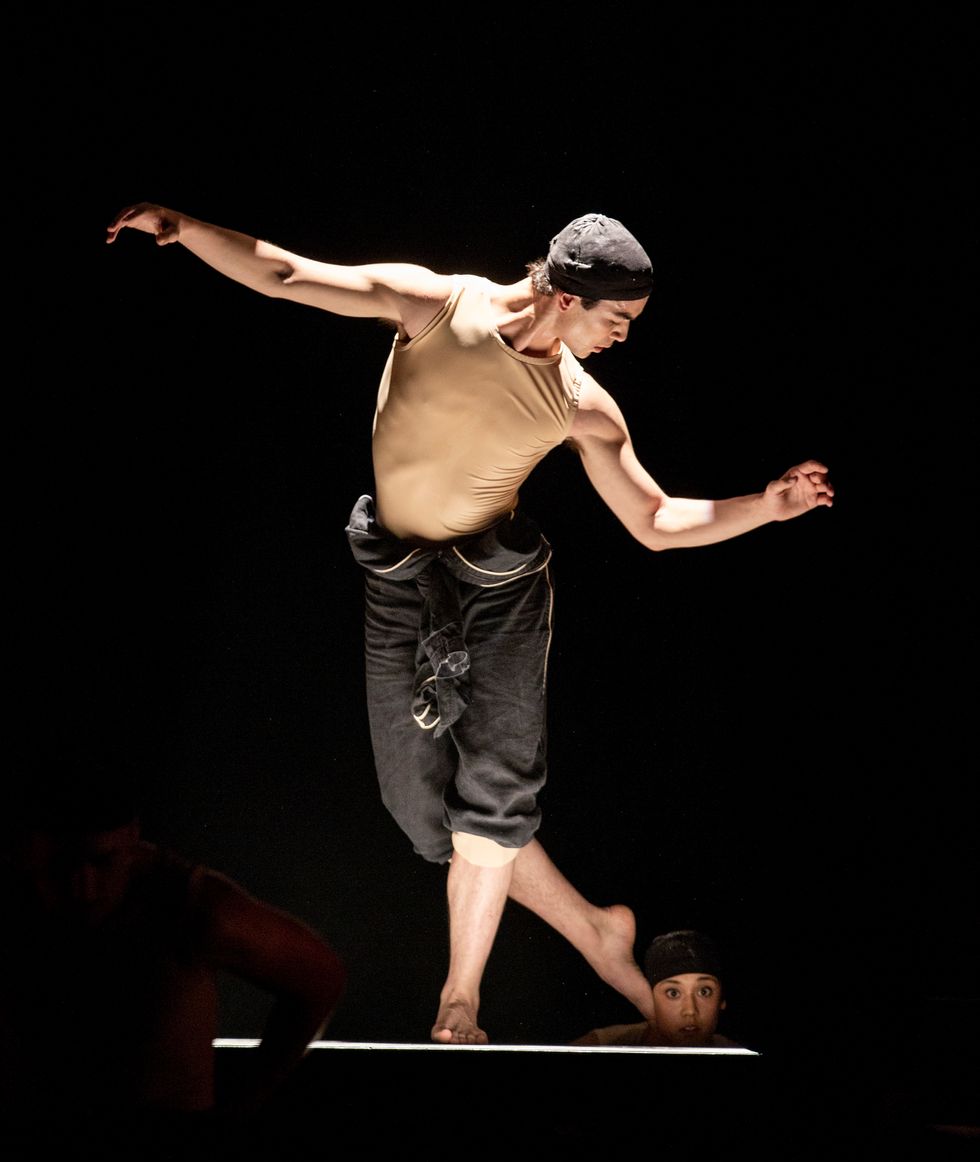 D'Ariano with Leah Terada in Alexander Ekman's Cacti
Angela Sterling, Courtesy PNB
The Bronx native came up in the competition-dance world before entering Ballet Tech, a New York City public school for dance. After later training at the School of American Ballet, D'Ariano spent a year in PNB's Professional Division before artistic director Peter Boal tapped him for the company in 2017.
D'Ariano loves dancing, but he's equally invested in choreography. In June, Professional Division students performed his latest piece, Timebomb, at their annual spring showcase. This up-and-comer relishes every challenge, whether its tackling a new role himself, or creating one for somebody else. "I want to inspire dancers to take a step outside their comfort zones," D'Ariano says. "That's what I'm trying to do. It's important to satisfy your inner voice."