When Hope Muir was asked to apply to be Charlotte Ballet's new artistic director, the Scottish Ballet assistant artistic director flew stateside to North Carolina for some sneaky reconnaissance. After scouting out the city and the company, Muir gathered it would be a good fit. She worked as artistic advisor for Charlotte Ballet last season, but officially took over her new post on July 1.
While Muir's vision for the company emphasizes new commissions and collaborations, she's committed to building on the legacy of former director Jean-Pierre Bonnefoux. Famed Balanchine dancer Patricia McBride is staying on as associate artistic director. "I have a firm belief in the classical training and will continue to produce works on pointe and with storytelling," says Muir, formerly a dancer with English National Ballet, among other companies. "I'm just coming at it with a different experience and skill set, and am hoping to introduce new ways of doing things."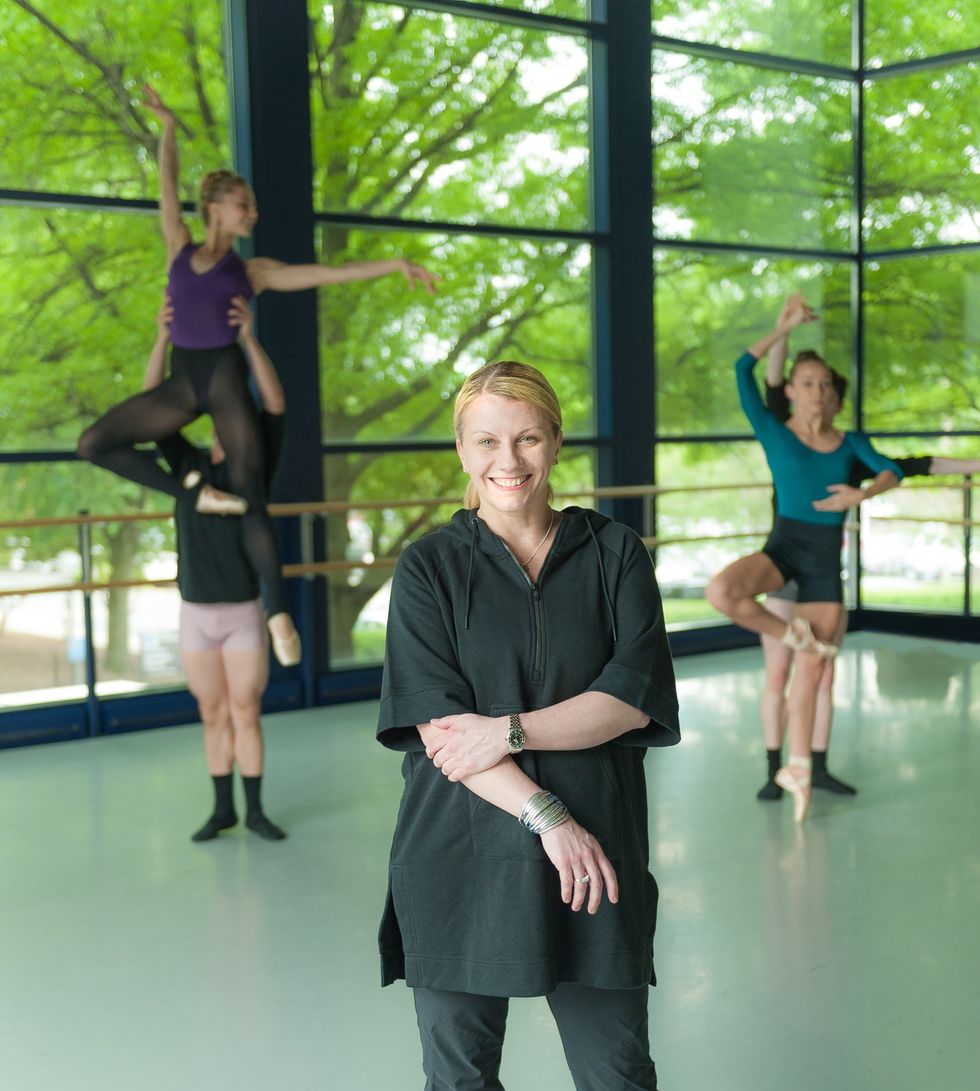 Muir with Charlotte Ballet dancers. Photo by Justin Driscoll, Courtesy Charlotte Ballet.
---
The company's spring season includes the U.S. premiere of Javier de Frutos' The Most Incredible Thing, with music by the Pet Shop Boys, as well as a collaboration with the Charlotte Symphony Orchestra. Muir has also instituted a choreographic lab to nurture talent within the company. "The dancers are so committed to me and to the work, and they're so generous with the choreographers." says Muir. "It's the most amazing thing."