In 1996, a classified ad in Dance Magazine read: "Carolina Ballet…seeks an Artistic Director to lead the next phase of its development as a professional company." Robert Weiss, who had been a New York City Ballet principal dancer and spent seven years as Pennsylvania Ballet's artistic director, was intrigued. "It was the chance to start something from scratch, build it from the ground up, like George Balanchine and Lincoln Kirstein did," he recalls. "Could I make something successful for the community and for myself in an artistic way I really believed in?"
More than 20 years later, it's abundantly clear he could. Weiss' Carolina Ballet has had 122 world premieres (second in the country only to NYCB). That includes over 60 of his own creations, 16 by principal guest choreographer Lynne Taylor-Corbett and 20 by co-artistic director Zalman Raffael. The 38-member company presents over 80 performances a year—a staggering number for a midsized company—in North Carolina's Triangle region of Raleigh, Durham and Chapel Hill.
---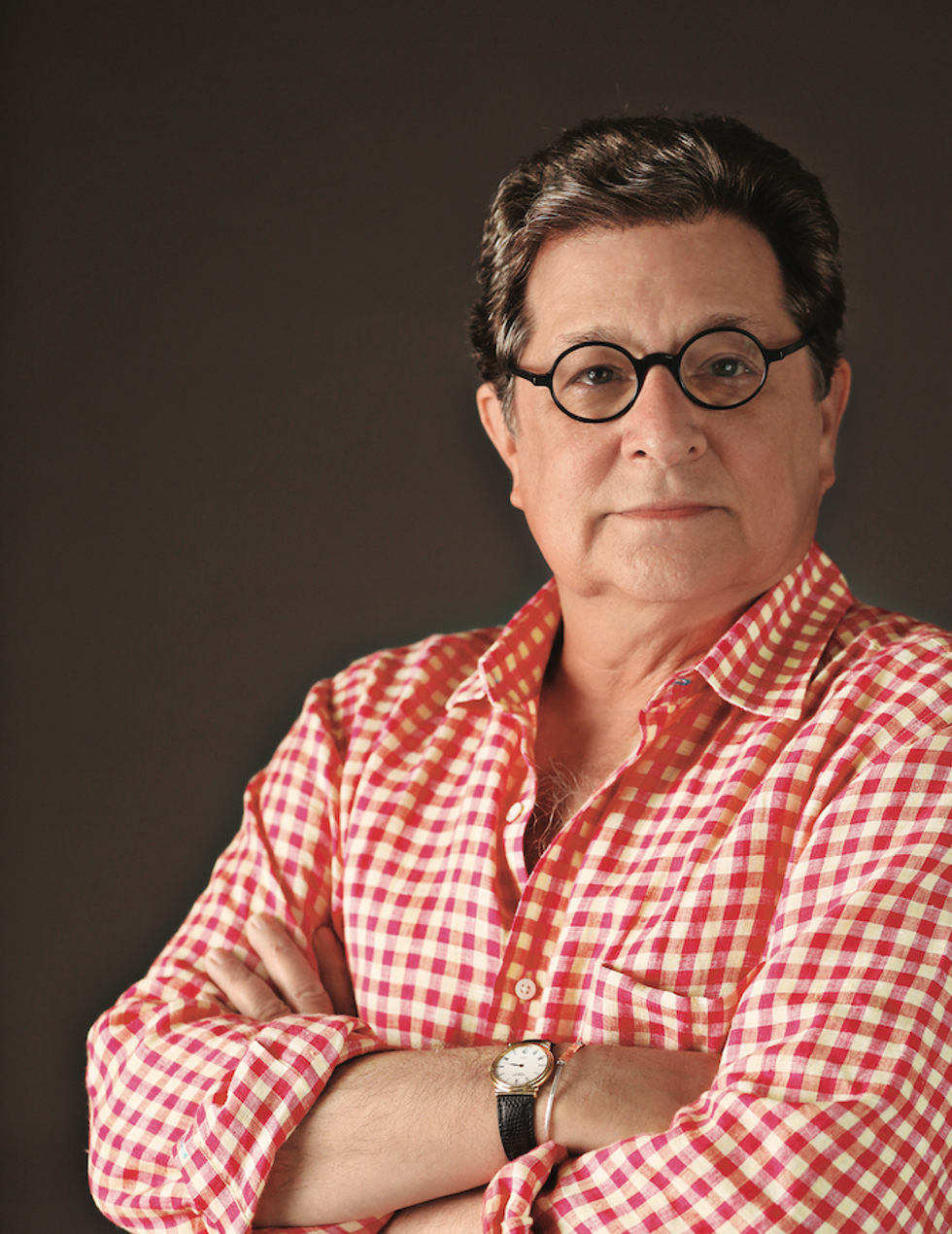 Robert Weiss. Photo by Juli Leonard, Courtesy Carolina Ballet.
While the repertoire also includes works by Christopher Wheeldon, Damian Woetzel and Antony Tudor, among others, it's anchored by its three in-house voices—and a generous sprinkling of Balanchine ballets. Although many parallels can be drawn between Carolina Ballet and his alma mater, Weiss is very clear: His is not a "Balanchine company." "I took the best of what I learned from NYCB and its history," he says. By bringing Taylor-Corbett on board as the company was just beginning, Weiss was following NYCB's model of shaping an aesthetic around the styles of two main choreographers. "I'm not Balanchine and she's not Robbins, but I do work in a more neoclassical style and she's more theatrical, so we complement and oppose each other. I see that mix as part of why we have been so successful," he says.
The proliferation of new works (about five to six world premieres per season) makes Carolina Ballet unique. "Our dancers are constantly being choreographed on," Weiss says. "As a director, it's exciting to choreograph on dancers that I know so well—each one has their own technical, poetic, emotional and spiritual proficiency. Experiencing the creative process over and over again pushes them to develop artistically more and more."
Principal dancer Jan Burkhard, who's been with the company for 13 years, says that being part of Weiss' creative vision is what makes life at Carolina Ballet exciting. "It really becomes a partnership," she says. "It's not just him telling you what to do. He allows you to develop the role without pressure. He's still honest about what looks good or not, but you don't feel stifled." The company's rep, balanced out by classics like The Firebird and Swan Lake, both of which Weiss reimagined for the smaller size of his company with original twists, are another huge draw. "There's such wide variety in what we dance, you never get bored," says Burkhard. "Every year, I anticipate: 'What's next season going to be?' because even when we bring back ballets, you grow into what you've already learned. You have the ability to be a bold and well-versed artist."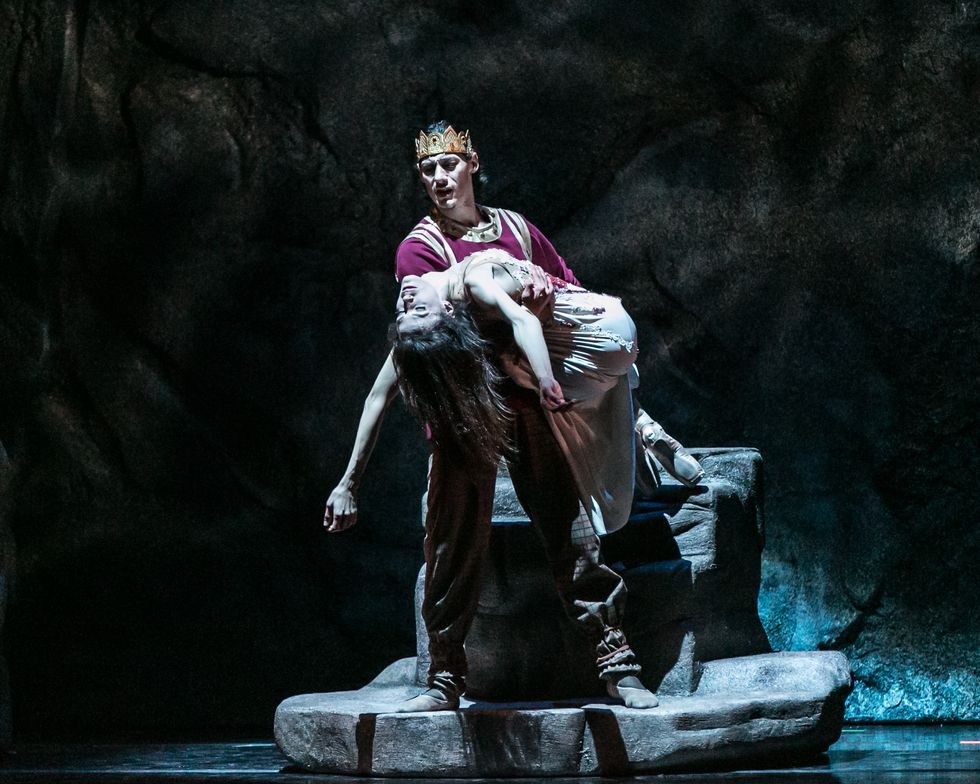 Carolina Ballet dancers in Robert Weiss' "Macbeth." Photo by Ames Photography, Courtesy Carolina Ballet.
Although the company hasn't had a year-round school to pull from (its annual summer course will soon be augmented by the School of Carolina Ballet, officially opening in September 2018), company class, taught by Weiss or other artistic staff, emphasizes the qualities Weiss wants in his dancers. "He focuses on presentation and being grounded," says Burkhard. "Using your plié and finding rotation from the floor, while making your fingers as expressive as the rest of your body. He wants dancers to exude energy."

Weiss is taking steps to ensure that the company will stay true to its roots in the future: He's already hand-picked his successor. Raffael will take over Weiss' dual roles as artistic director and CEO starting with the 2019–20 season. Although Weiss will hand off the day-to-day operations, he will remain involved with the company, choreographing and teaching. His choice of Raffael reflects both men's goal of upholding and expanding upon what's been built. "Zalman is committed to preserving the large repertoire of work we have," he says. "I want it to continue to be a choreographer's company, so that's why I picked a successor who will be that, while taking the company to the next level as the city and community grow."
Carolina Ballet At a Glance
Number of dancers: 38, plus 1 trainee
Length of contract: 34 weeks
Starting salary: Contact company for info
Performances per year: 81
Website: carolinaballet.com
Audition Advice
While there are no open auditions, to be considered for an audition in company class send resumé, headshot, full-body photo and current video link to auditions@carolinaballet.com. "Obviously, we want the entire package: Someone who's artistically and emotionally sensitive and has the technical proficiency to translate that into physicality," says Weiss. "Even in young dancers, you can tell to some extent whether they have emotional depth and the disposition to develop it. I look to see who is really bringing themselves to the table."