There isn't a color or pattern too bold for The Joffrey Ballet's Brooke Linford. "I think it brings life and energy into my day-to-day activities," the company artist says of her style. And playing with color isn't only limited to her studio and off-duty looks—Linford has even experimented with dyeing her long blonde waves bubblegum pink. While she takes her styling cues from Pinterest and Instagram, Linford also looks to her husband, fellow Joffrey dancer Graham Maverick, for ideas. "He wears so much color that it started to inspire my wardrobe," she says.
---
Linford admits that she has an ever-growing collection of dresses. "It's my addiction," she says. "No matter what season I'm shopping for, I always end up buying a floral summer dress—it's the outfit I feel most like myself in." Consignment stores and brands like Zara, Topshop, Reformation and Free People are her favorite places to buy clothes.
In the studio, Linford's look is just as fun, thanks to a collection of custom-patterned leotards made for her by Joffrey dancer Temur Suluashvili. "On our tour to Los Angeles a couple of years ago, I went to the fashion district and picked out some funky four-way-stretch spandex that Temur then made into leotards," Linford says. "I like to wear them with either a solid-color skirt or black tights to make the pattern really pop."
The Details—Street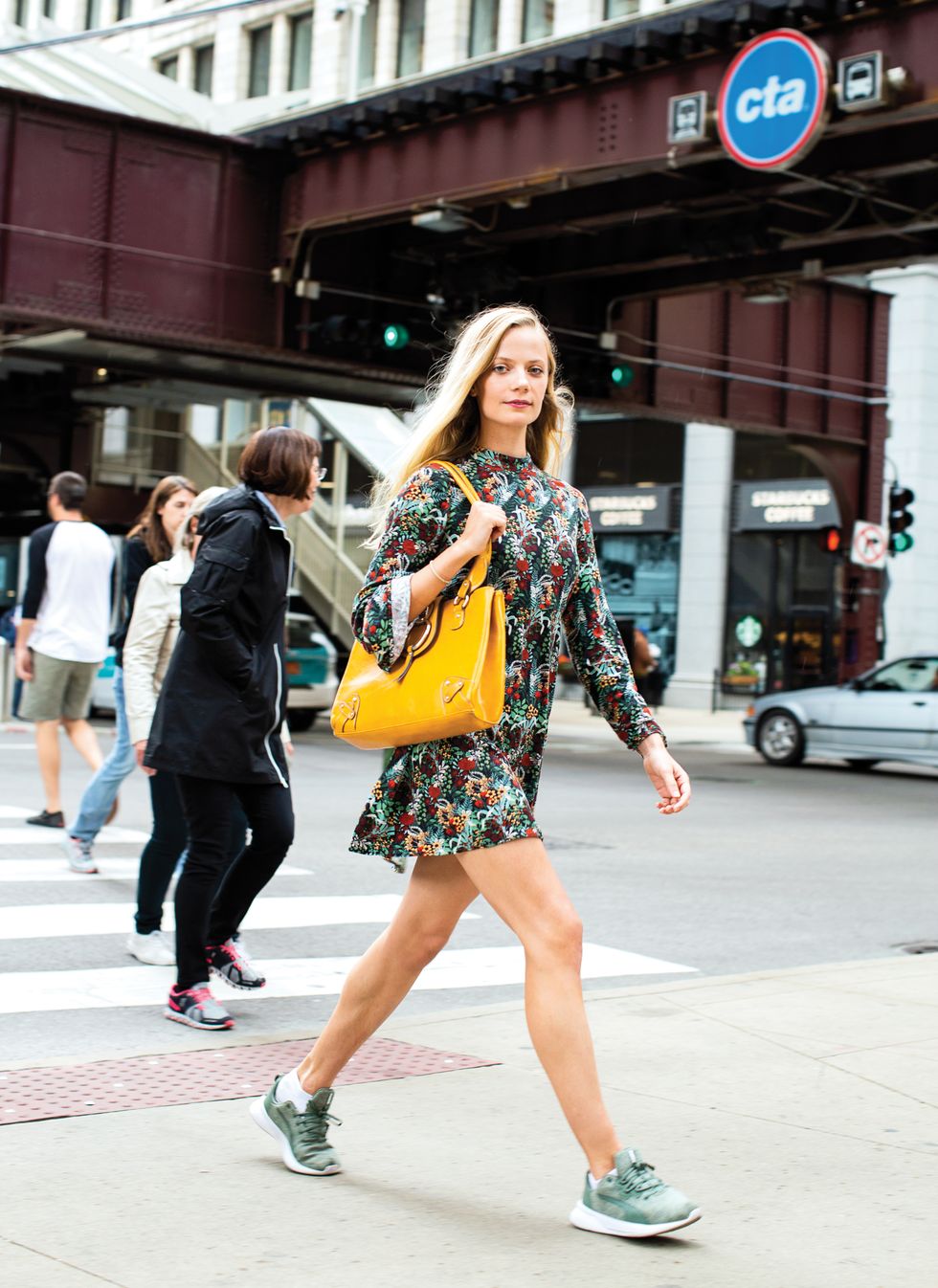 Brooke Linford
Kristie Kahns
Zara floral dress: "My favorite thing to shop for is a floral dress," Linford says. "I love the rich woodland colors in the print of this one."
Puma tennis shoes: "I always like to wear comfortable, supportive shoes so my feet can chill out when I'm not dancing."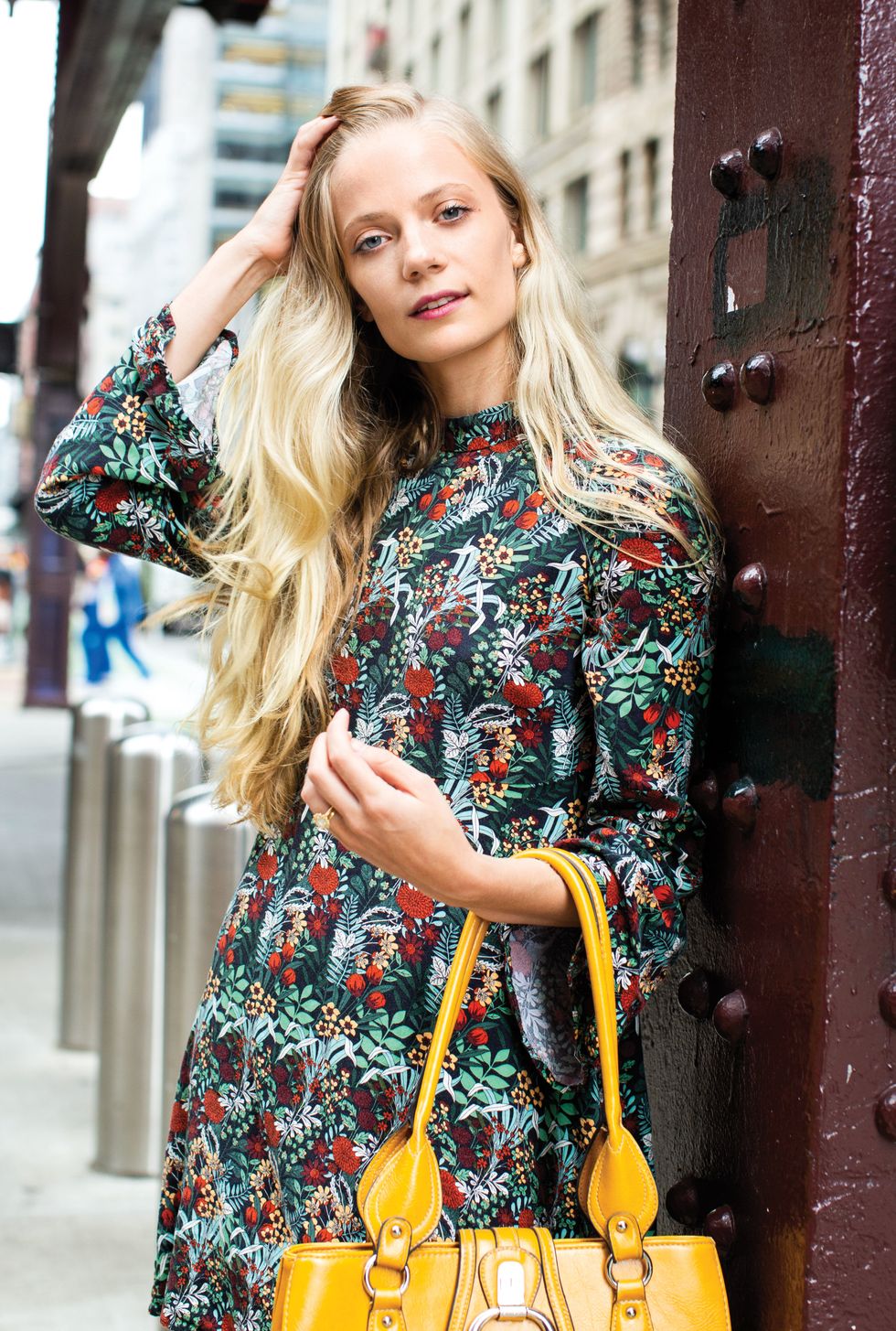 Brooke Linford
Kristie Kahns
Yellow handbag: "I like pops of yellow to bring some sunshine to my wardrobe. I chose this at a thrift store for the color."
The Details—Studio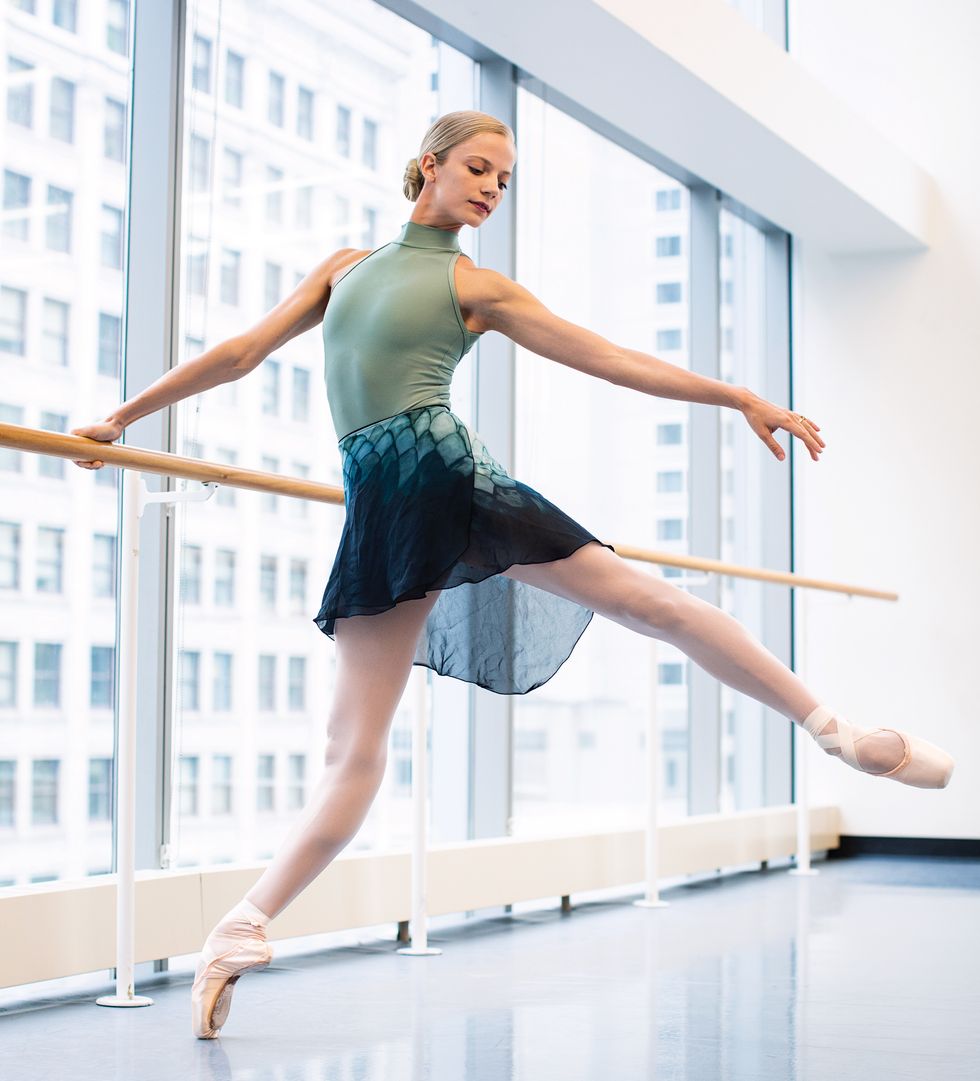 Brooke Linford
Kristie Kahns
Yumiko leotard: "I've been very into green lately," Linford says of her mock-neck leo. "I also like to wear unitards and 'shorty-tards' because it's a whole look in one piece."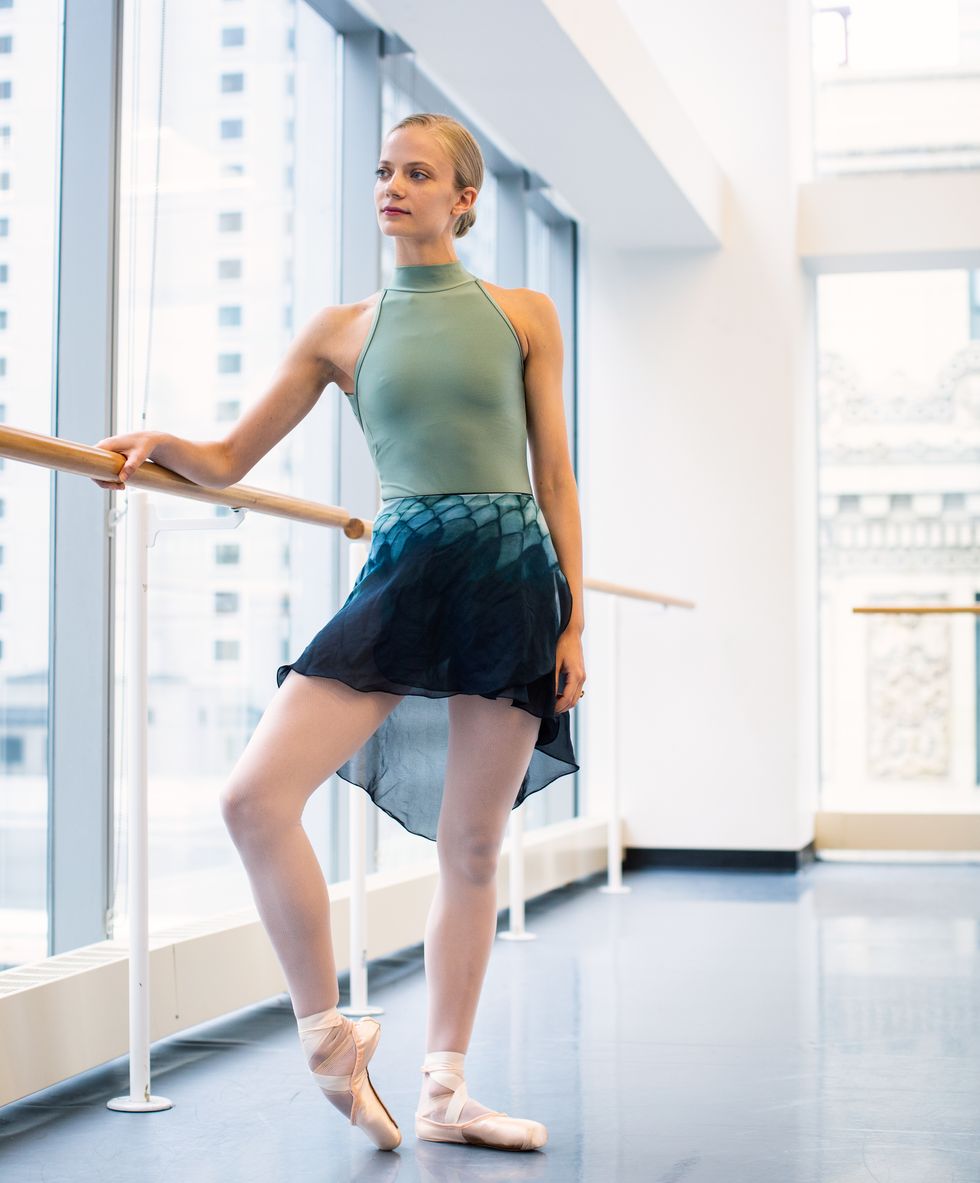 Brooke Linford
Kristie Kahns
Designed by Alice skirt: "I love the fish-scale print because it makes me feel like a mermaid," she says. "I usually wear warm-up shorts or pants for barre and take them off for center so I can see what my body is up to."
Freed Classic Pro pointe shoes: "I always three-quarter the shank and add glue before I wear them because I go through shoes pretty quickly," she says, adding, "I just wear a toe pad in my shoe."