There's one accessory Brittany Stone doesn't leave home without: her headphones. "I'm always listening to music, usually something from the '90s," she says. "It just makes your day better, especially in the morning when you don't really want to get up and take class." Her playlist is full of "good walking music"—upbeat songs that get her moving and motivated. The rest of her street style is characterized by cozy standbys: T-shirts and jeans, white sweaters, overalls and her favorite shoes, Dr. Martens. "They're basically my staple," she says. "I have three pairs. I wear them all the time, especially in the winter."
---
In dancewear, Stone's priority is seeing her lines. "My style in the studio is very simple, very classic. I almost always wear pink tights," she says. For essentials like toe pads and tights, she turns to Discount Dance Supply: "A lot of times the girls in the company will coordinate when we need stuff and make a big order, because the shipping's cheaper." Outside the studio, too, Stone notes, shopping is a great way to bond with new friends—something she's been doing a lot of since transitioning from Boston Ballet to The Washington Ballet last fall. "Everyone in the company is so nice and welcoming. It's been really good," she says.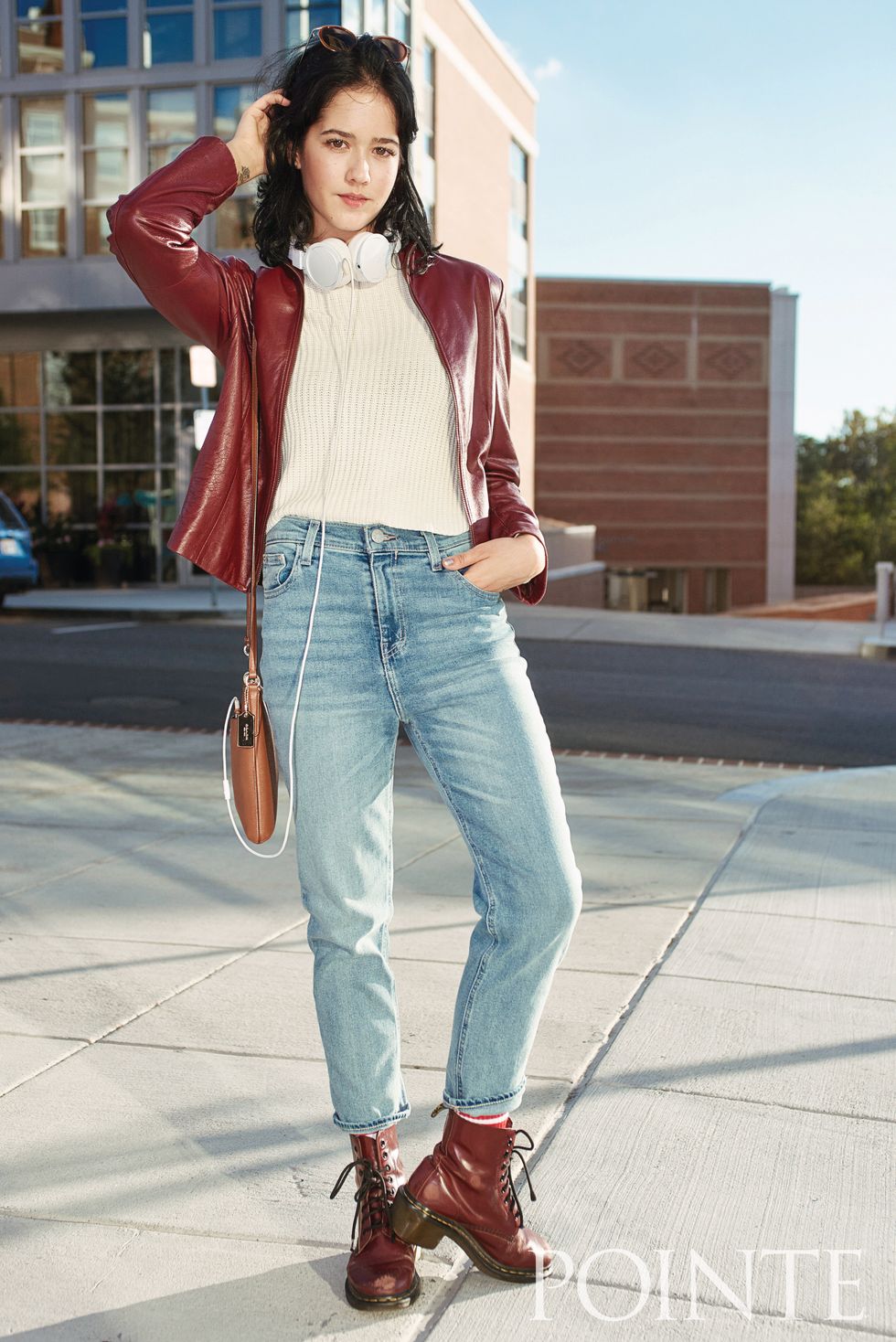 Photo by Jim Lafferty for Pointe.
The Details—Street
Leather jacket: "I got it at a secondhand store in Connecticut, where I'm from. I love vintage shopping."
Urban Outfitters jeans: "I love high-waisted things. I think they're really flattering."
Dr. Martens: "They make everything look cooler than it is. The red ones are my classic ones; they were my first pair."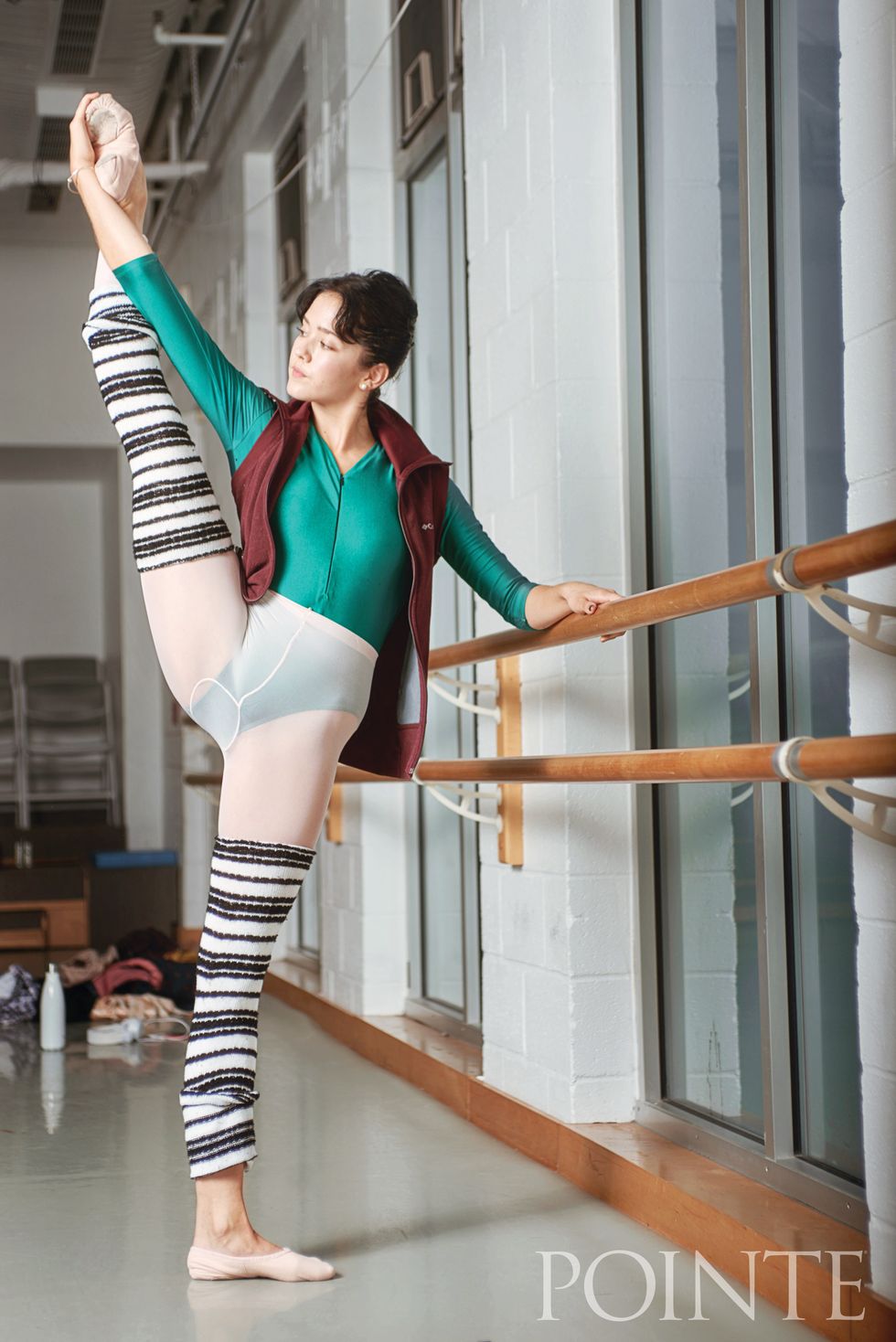 Photo by Jim Lafferty for Pointe
The Details—Studio
Discount Dance Supply leotard: "It had a liner in it, but I cut it out because it was a little too hot. It's a great color and a great line, I think."
RubiaWear legwarmers: These were designed by Boston Ballet principal Ashley Ellis. "She's always been an inspiration to me; her dancing is so beautiful."
Bloch Inc. slippers: "I used to wear leather shoes, but I think you can feel the floor better with the canvas. I'm hardly ever in flat shoes—just sometimes for barre."