Over the years, one thing kept Boston Ballet School director Margaret Tracey up at night. While she feels enormous pride in the training the school's pre-professional division provides, she often worries about how her students are doing outside of dance: namely, in academics and residential life. "My sleepless nights happen when I think about a young student who's living on their own and struggling with something, or whose online school program is overwhelming them," says Tracey. "Those sit outside our core competencies as a ballet school, and, yet, I can't ignore that it's a huge part of their daily experience."
Though Boston Ballet School has provided housing and academic options to its pre-professional students, they haven't proved sustainable. That will soon change. Next fall, BBS will join forces with the dance program at Walnut Hill School for the Arts, a boarding high school in nearby Natick, Massachusetts. The partnership, called Boston Ballet School's Pre-Professional Division at Walnut Hill, seems like a win-win for both organizations: It offers BBS dancers college-preparatory academics and an on-site residential facility, and gives Walnut Hill an affiliation with a major ballet company.
---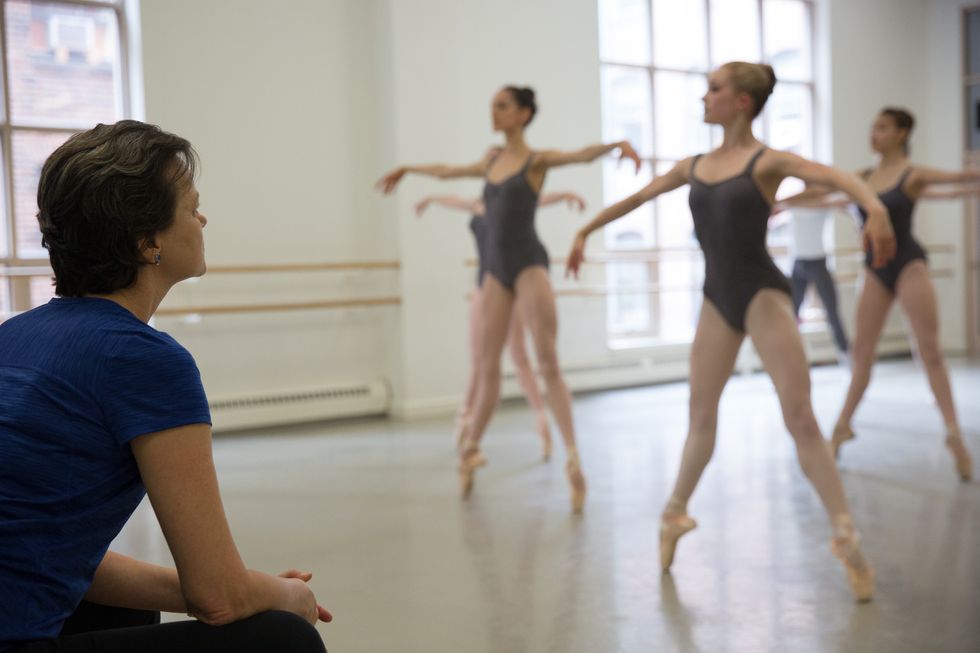 Boston Ballet School students taking class at the school's downtown campus.
Rosalie O'Connor, Courtesy Boston Ballet
Merging the two programs hasn't been easy, says Tracey. But when BBS reached out to Walnut Hill a little over a year ago, they found that the two schools' goals were quite complementary. "They were looking to expand their dance training," says Tracey. "So the timing was right in that we had a need and they had a need."
Starting next fall, high school students in BBS's pre-professional division will relocate to Walnut Hill's campus full-time, with their dance classes occurring on site and out-of-town dancers living in supervised dormitories. Although BBS initially felt the campus, about 30 minutes from Boston, might be too far away, they were encouraged by Walnut Hill's similar partnership with the New England Conservatory for its music majors. Tracey was additionally reassured after visiting the Paris Opéra Ballet School, located in the Paris suburb of Nanterre, while the company was on tour last spring. "We thought, ah, okay—this is how it could work," she says. "Knowing there were other successful models like this really helped shape the vision."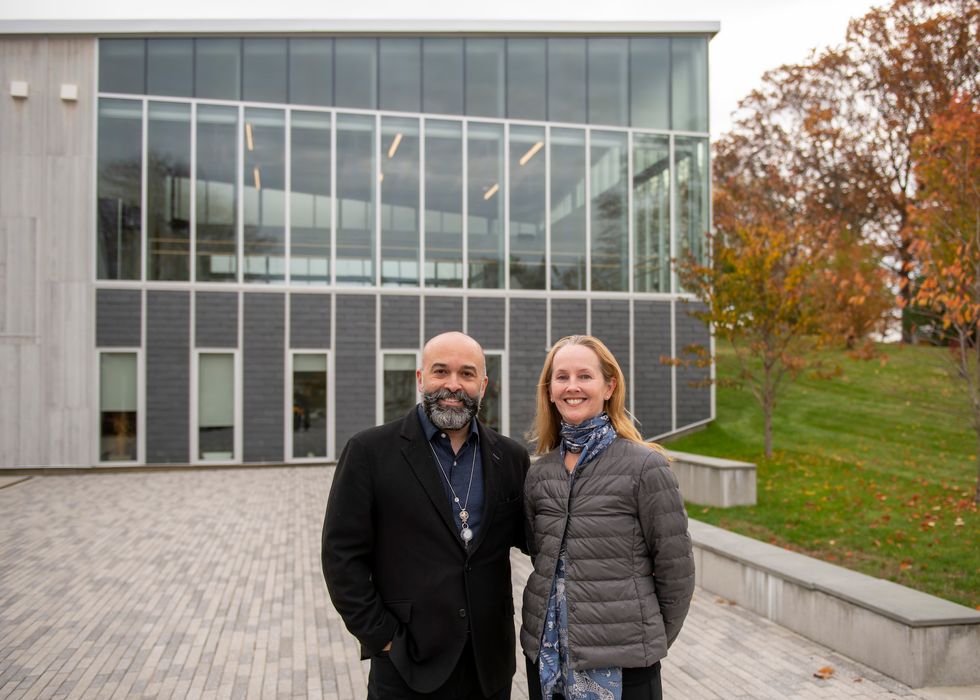 Walnut Hill's head of school Antonio Viva and Boston Ballet School director Margaret Tracey on Walnut Hill's campus.
Igor Burlak, Courtesy Boston Ballet
Much of that vision includes developing the whole student, beyond ballet. Dancers will devote part of their day to college-preparatory academics, in addition to classes in their dance major. Walnut Hill's Arts 360 program allows students to take classes in different art forms, and they will have other important requirements such as music theory. "Most pre-professional programs focus on the immediate step ahead, which is getting into a company." says Nicola Conraths, Walnut Hill's director of artistic studies. "But the idea here is to develop dancers who can look at the arts across a lifespan."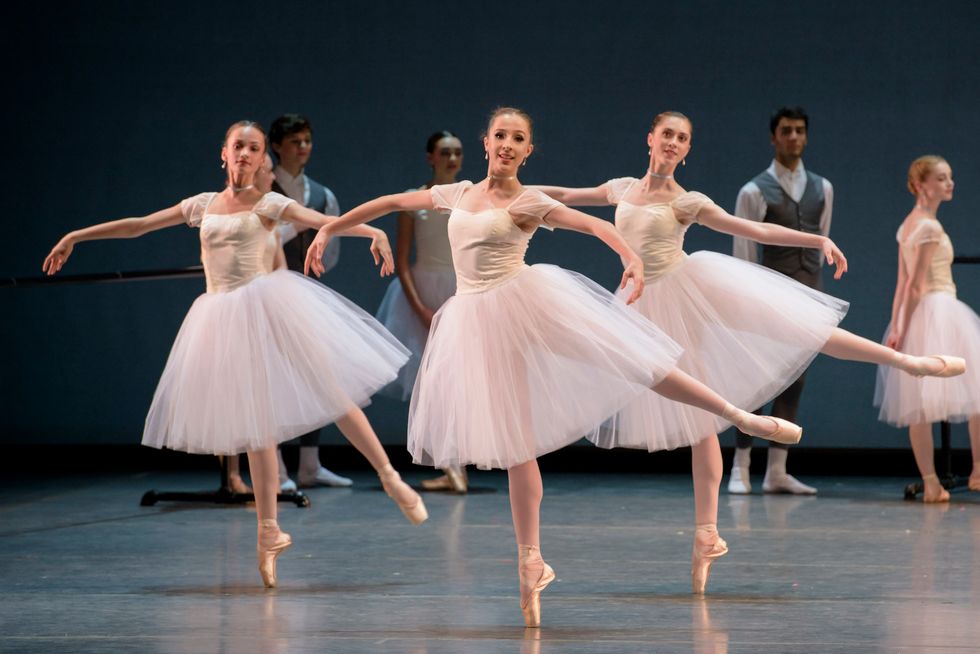 Boston Ballet School students perform August Bournonville's Konservatoriet.
Liza Voll, Courtesy Boston Ballet
There are other advantages, too. "Students can collaborate with other arts majors on different projects," says Conraths. And because Walnut Hill has several theaters on campus, BBS can offer more performance opportunities to dancers (who will still be able to audition for the company's Nutcracker).
This new partnership comes as Walnut Hill's current leadership is changing; Michael Owen, who has directed the school's dance program for 20 years, is retiring, although he will be involved on the school's development side and with its community dance division. Tracey will become the school's new director of dance and move to the campus full-time, along with Peter Stark, BBS's head of men's training. "We are planning on expanding our men's program to 20 to 30 students, with an entire curriculum for them," says Conraths.
"Most of our pre-professional division students are from out of town, so they're really looking for this type of program," says Tracey. "To have someone who can manage their community life and shape their academic aspirations is such a relief, and something these young dancers deserve."