Blake Johnston couldn't have planned a better year to join San Francisco Ballet. Not only has she dreamt of dancing for SFB since entering the company school in 2013, but the first-year corps member is also an aspiring choreographer. For Johnston, rehearsals for SFB's Unbound: A Festival of New Works means diving into a deep pool of creativity.

"I get to see all these new people, the whole process," Johnston, 21, says between rehearsals. "If I have a five-minute break, I'll run into the hallway to see if anything is happening."
---
Peeking behind the scenes is nothing new for Johnston. Named the school's inaugural Choreographic Trainee in 2016–17, she shadowed William Forsythe and Liam Scarlett as they, respectively, set Pas/Parts 2016 and Frankenstein on the company last season, and received informal mentoring from fellow dancer-choreographer Myles Thatcher.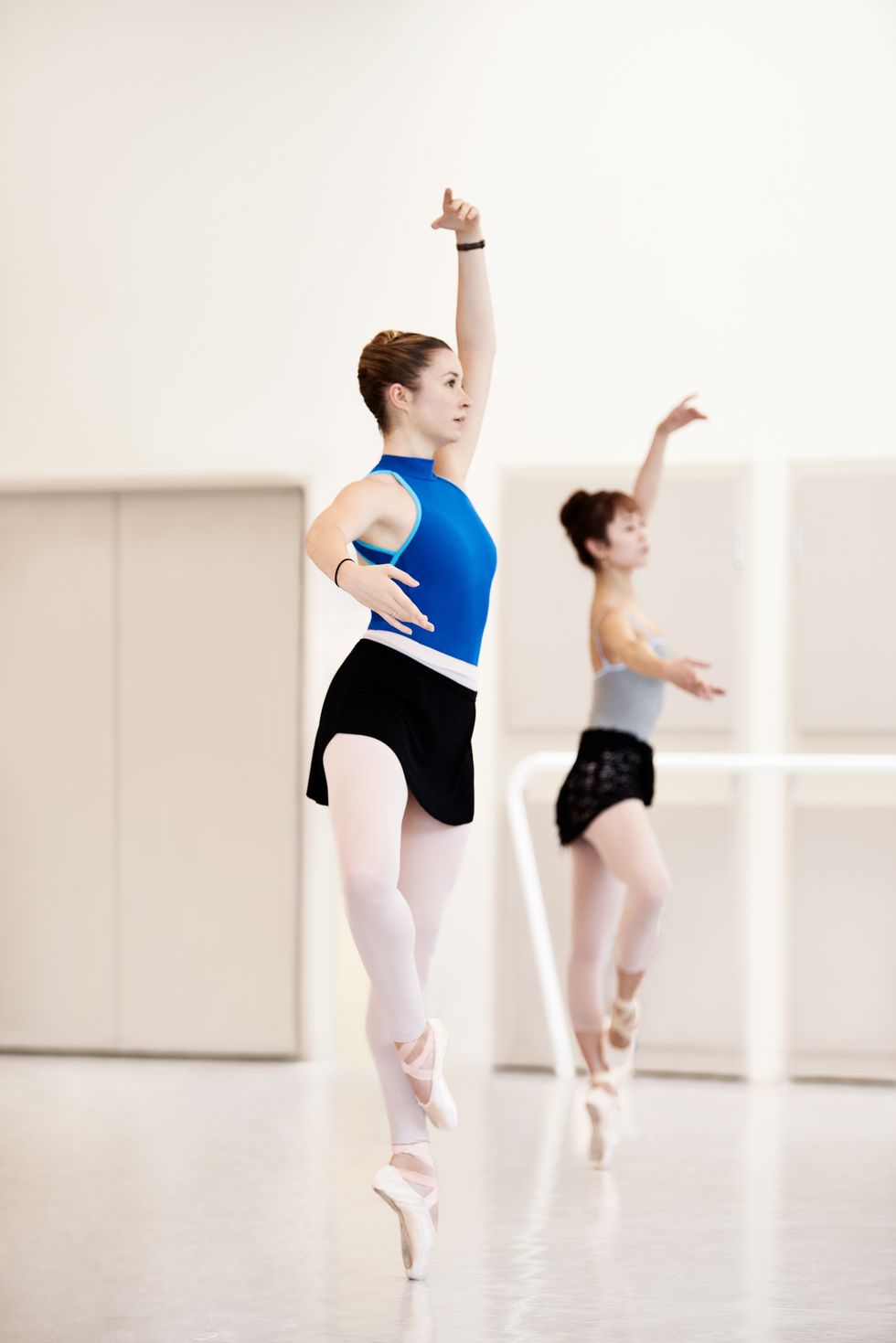 Photo by Erik Tomasson, Courtesy SFB.
"I always see her soaking things in," says Thatcher, a close friend as well as Johnston's colleague in the corps. "That's the most valuable thing about the festival."
At SFB's annual Student Showcase in May, Johnston premiered her first staged work, the contemporary ballet Filamentous. "It was like, 'That's my baby! It's mine!' Even seeing the program with my name on it, very official—that was really rewarding."
For Unbound, Johnston is cast in new ballets by Arthur Pita, Justin Peck and Trey McIntyre, and learning their choreography was her primary focus. But she's also studying their working styles closely.
"Pita had the whole picture of what he wanted to do, but we all created the steps together," she says. "Justin was like, 'I'm not really sure what this is going to be,' but when we finished it, it had a vision—I don't even know how that works! I wish I could read his mind. For me, is it better to go in with stuff planned, or just wing it? That's something I'll have to learn for myself."
The festival has provided generous inspiration for Johnston, as she moves forward with her two-pronged career. "Mentally you get really tired, because you're learning so much," she says. "But it's really cool to see these experienced choreographers still challenging themselves," she says. "It makes me want to be a little braver. Why not?"