When the coronavirus pandemic forced choreographer Jeremy McQueen to cancel performances of his summer collaborative, The Black Iris Project, he took time to regroup—and then brainstormed on how he could continue to create and use his voice. Dedicated to sharing stories of the Black experience, he turned his attention toward an issue dear to his heart: breast cancer awareness.
According to the American Cancer Society, Black women have the highest mortality rate of breast cancer cases in the U.S. "There are a number of factors that go with that, but one of the things that concerns me, especially now that we are in a pandemic, is that a lot of people have lost their jobs or are without health care," says McQueen. He contacted friend and photographer Argenis Apolinario to arrange an outdoor shoot with 16 dancers. For the entire month of October, which is Breast Cancer Awareness month, The Black Iris Project's Concrete Roses campaign on Instagram has featured both photos and tributes that not only draw attention to early-prevention measures, but foster community and celebrate the beauty of the Black female body.
---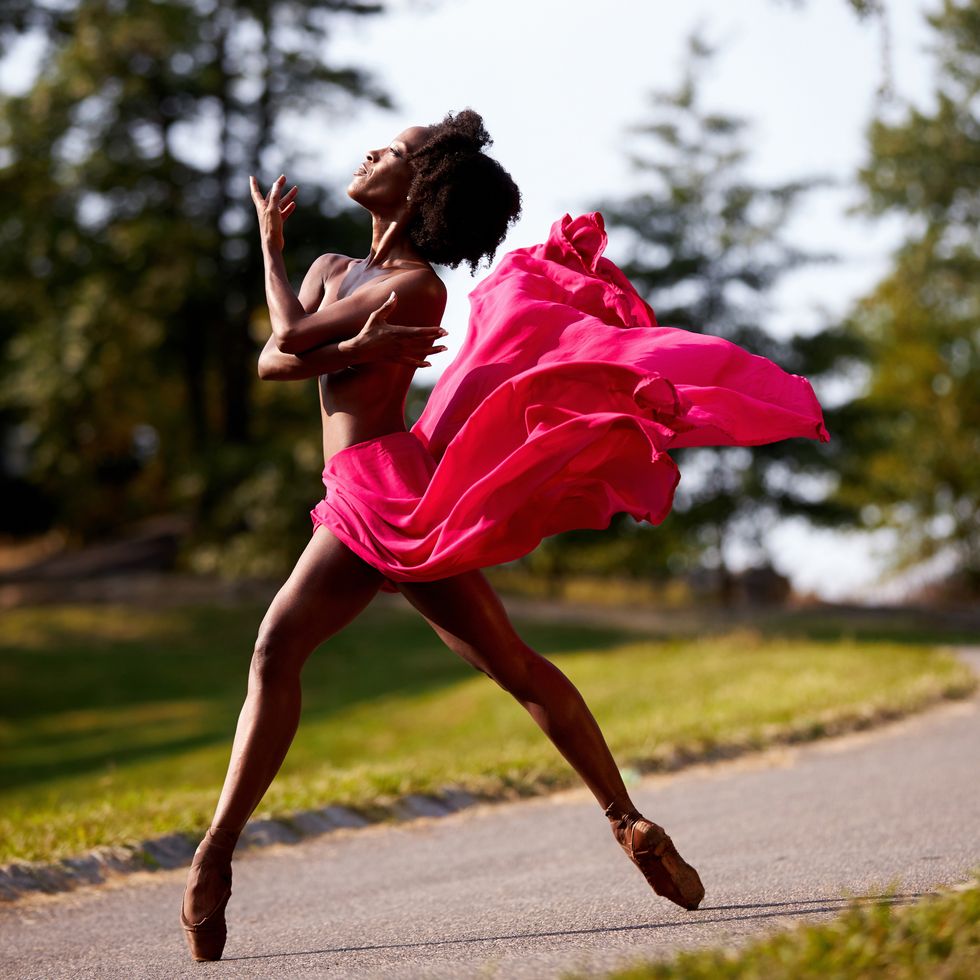 Freelance artist and former Dance Theatre of Harlem dancer Paunika Jones
Argenis Apolinario, Courtesy Black Iris Project
"It was an idea I had in my journal, as I was trying to think of things we could do in a socially distanced manner," says McQueen. Utilizing some pink skirts he had in storage, he arranged for the dancers—who hail from Dance Theatre of Harlem, Complexions Contemporary Ballet, Ballet Hispánico and more—to be photographed in New York City's Central Park over two days. Each is discreetly topless, and many of the featured artists also pay tribute to a friend or family member who battled the disease. One, freelance artist Courtney Cochran, asked to re-create a photo of her aunt; another, Samantha Berger of the Radio City Rockettes, is a breast cancer survivor herself.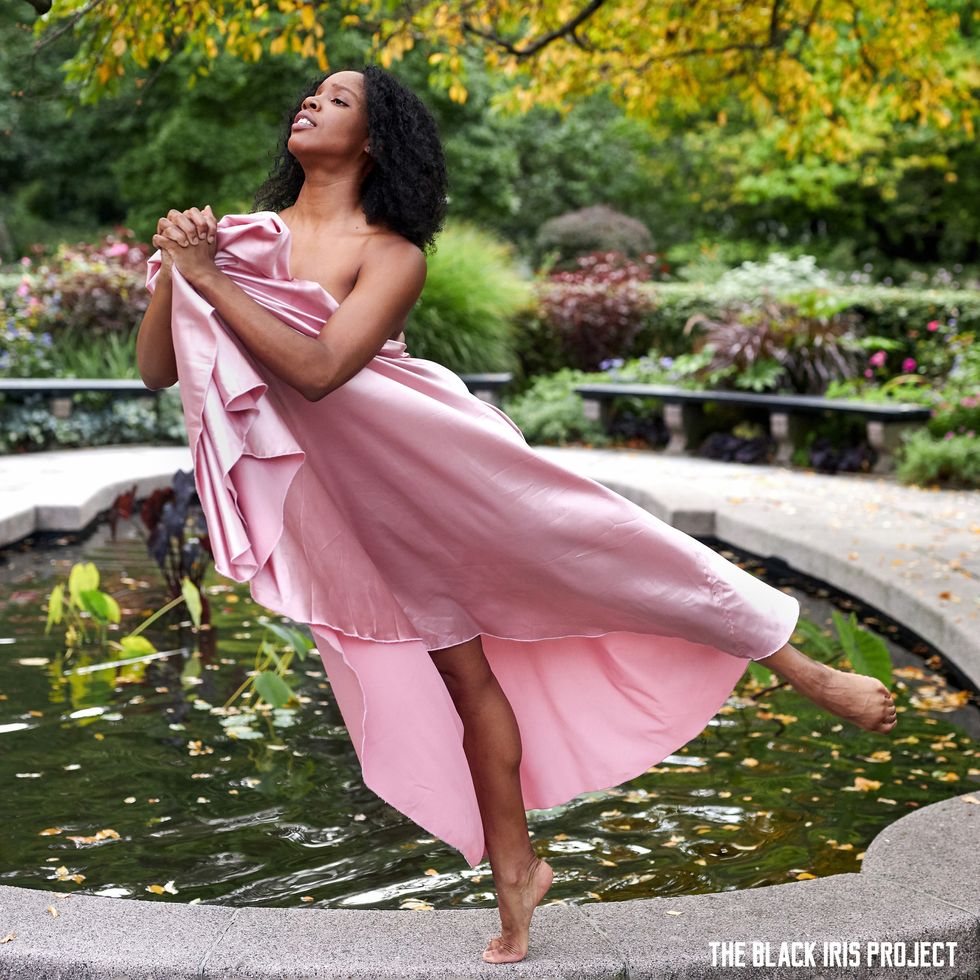 Freelance artist Courtney Cochran
Argenis Apolinario, Courtesy Black Iris Project
The campaign is also personal for McQueen—his mother was diagnosed in 2012, and The Black Iris Project grew out of the work he created at the time. Shortly after learning that she had the disease, McQueen came across Georgia O'Keeffe's Black Iris III at the Metropolitan Museum of Art. "The painting reminded me of my mother's essence, along with the essence of my godmother and my aunt, who helped raise me," he says. Shaken by his mother's cancer diagnosis, and inspired by O'Keeffe's painting, he created a ballet called Black Iris for The Joffrey Ballet's 2013 Winning Works Choreographers of Color Competition.
Thankfully, his mother survived. "My mom is my rock," he says, adding that she continued to work during her treatments and never let the disease define her. "She grew up in the South in Montgomery, Alabama in the 1950s, and through the 60s and 70s. She used to tell me so many stories about what it was like to grow up as a Black woman during segregation and integration. She really understands what it means to have strength as a Black person."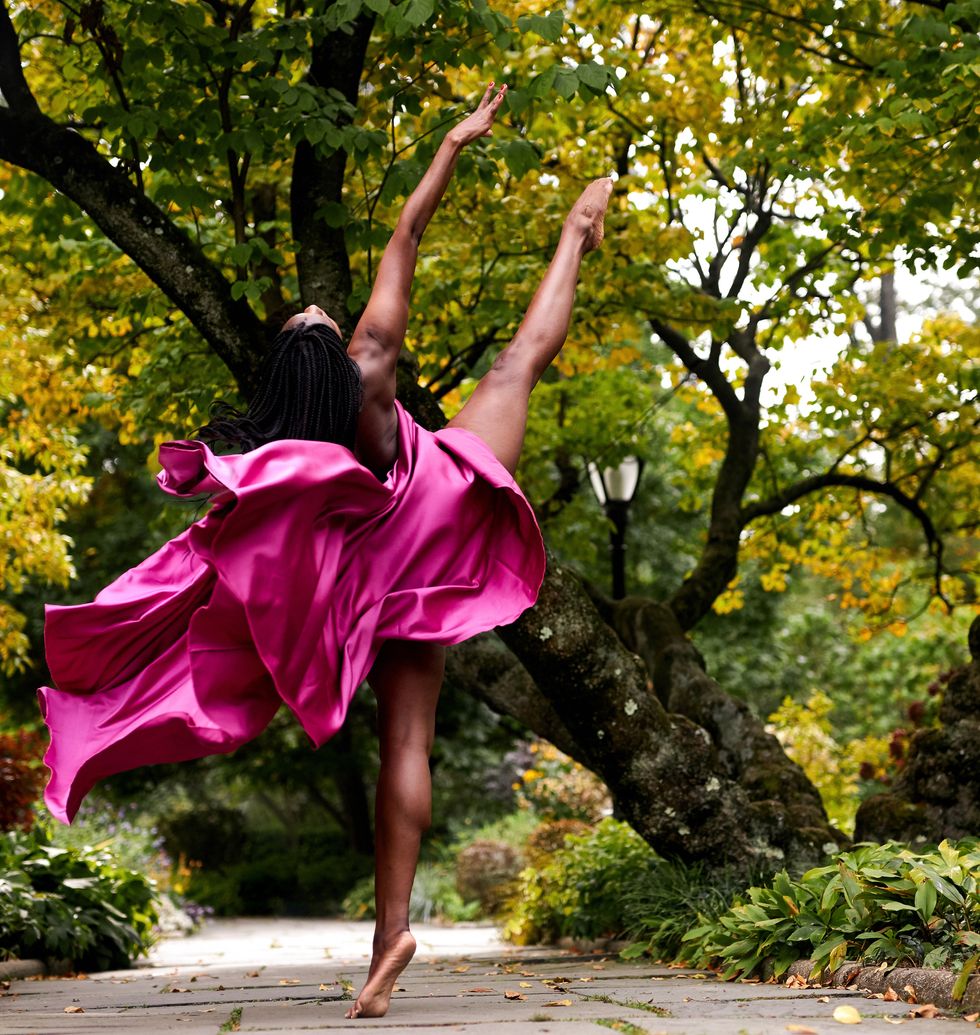 Freelance artist Courtney Sauls
Argenis Apolinario, Courtesy Black Iris Project
The response to Black Iris Project's photo campaign has been encouraging, says McQueen. "One woman said she was awaiting the results of her mammogram and that the photos gave her comfort," says McQueen. "I think the shared stories have helped to normalize the situation and start important conversations of how early detection can increase your chances of survival."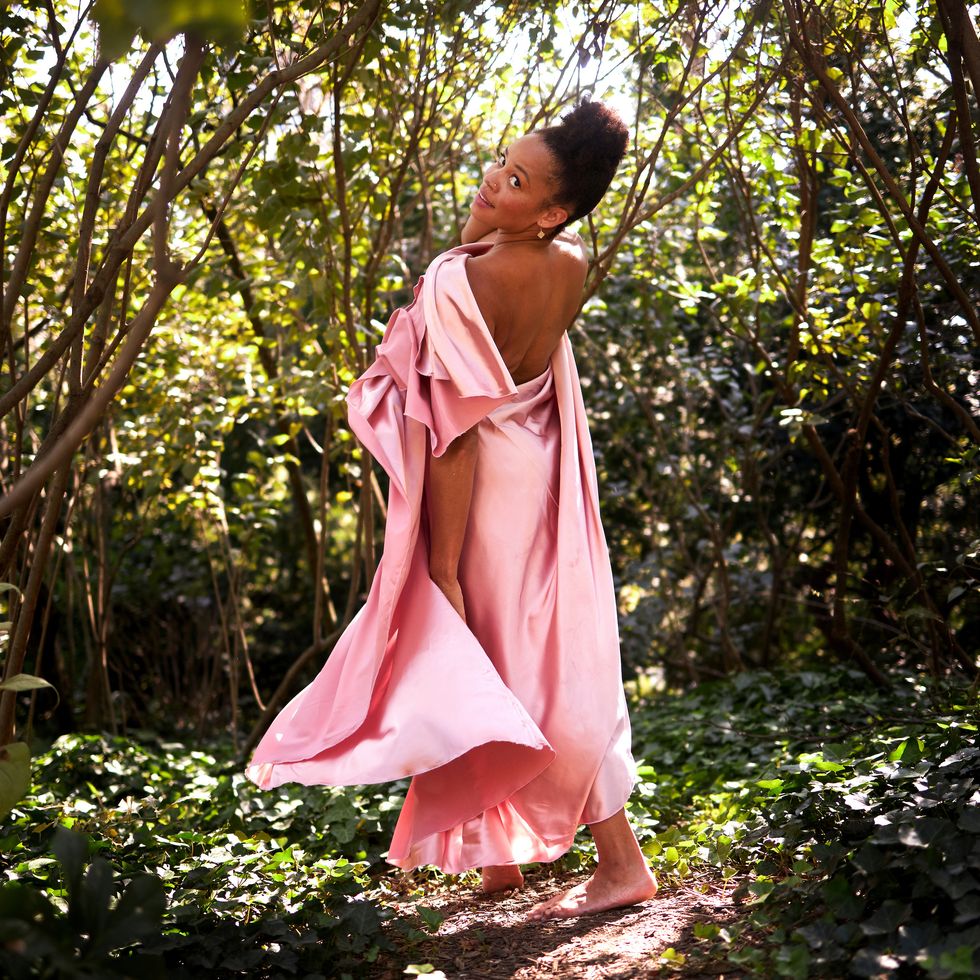 Samantha Berger, a dancer with the Radio City Rockettes, is also a breast cancer survivor.
Argenis Apolinario, Courtesy Black Iris Project
But more importantly, he says, he wanted to create a community that "celebrates one another for the skin we're in," he says. "Especially with Black and brown bodies being brutalized and put on display on TV in such tragic forms. Often we hear about Black women in situations of injustice, like Breonna Taylor, but I think it's also important to remember to celebrate them for their strength and all the things that they go through to overcome and prevail."