Photo Galleries
Feb. 24, 2017 03:54PM EST
Behind the Scenes at Our February/March 2017 Cover Shoot
Words of wisdom: As a morning mental warm-up, Stephanie Rae Williams, of Dance Theatre of Harlem, recites an affirmation, like "Today is a great day" or "You can and you will." After she suffered an injury onstage, she also started saying a mantra in the wings, such as "I am strong. I am healthy. I am capable." It helps quell her nerves backstage.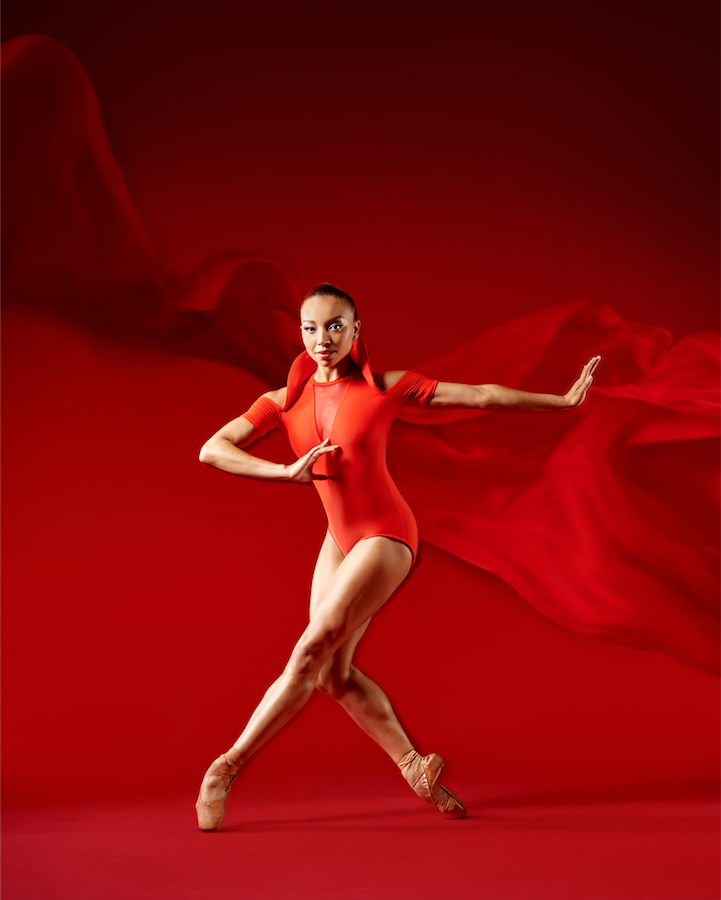 DTH's Stephanie Rae Williams shares her smart conditioning tips. Photo by Rachel Neville, Courtesy Dance Theatre of Harlem.
Keep reading...
Show less
popular
Jun. 11, 2018 02:12PM EST
Catherine Conley is now a member of the National Ballet of Cuba. Photo courtesy Riley Robinson
This time last year, Catherine Conley was already living a ballet dancer's dream. After an exchange between her home ballet school in Chicago and the Cuban National Ballet School in Havana, she'd been invited to train in Cuba full-time. It was the opportunity of a lifetime, and one that was nearly unheard of for an American dancer. Now, though, Conley has even more exciting news: She's a full-fledged member of the National Ballet of Cuba's corps de ballet.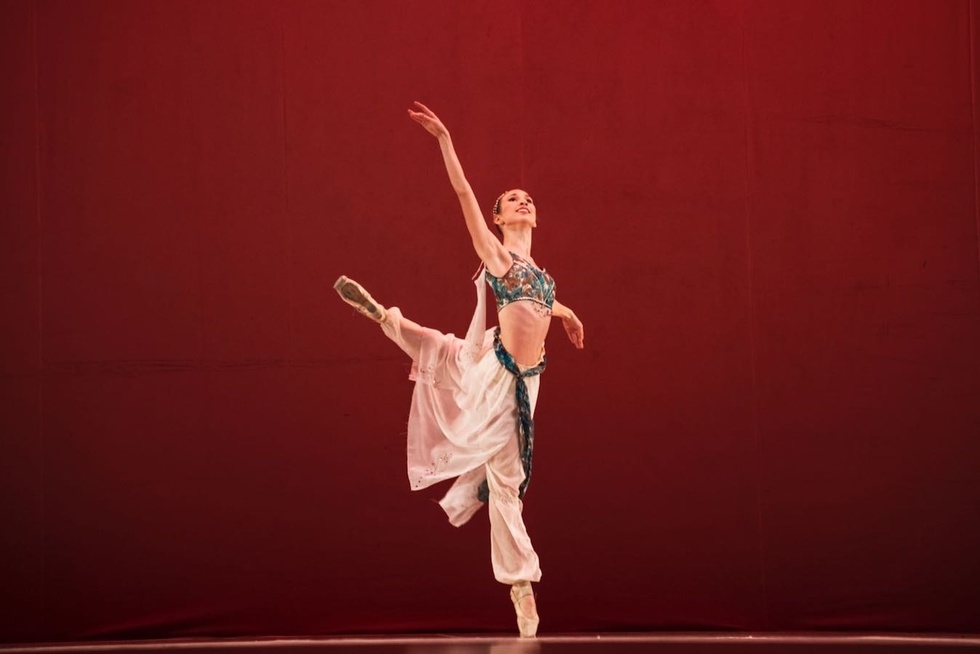 Photo courtesy Miguel Gutierrez
Keep reading...
Show less
News
Jun. 20, 2018 04:43PM EST
New San Francisco Ballet principal Wei Wang in Helgi Tomasson's Concerto Grosso. Photo by Erik Tomasson, Courtesy SFB.
Promotions season is well underway. Earlier this spring we covered exciting changes at Boston Ballet and Pennsylvania Ballet; now we're back with news from six more companies—English National Ballet, San Francisco Ballet, National Ballet of Canada, Miami City Ballet, Ballet West and Pittsburgh Ballet Theatre. (Stay tuned throughout the summer as additional companies release their updated rosters.) Here's who's doing a happy dance.

Keep reading...
Show less
Quinn Wharton
San Francisco Ballet soloist WanTing Zhao counts Old Hollywood actress Audrey Hepburn and current "it" model Bella Hadid as her major style icons—something which comes across in her own sartorial looks. Choosing classic pieces with on-trend elements (like her black turtleneck dress with its lace-up sleeves), Zhao also has an eye for detail, adding pops of bold color and accessorizing with delicate hoop earrings. "I usually wear turtlenecks, high-waisted jeans and sneakers," Zhao says of her off-duty style. "It's chic and comfy."
That description carries over to her studio look, too, which Zhao says is always a leotard with pink tights. "I usually wear my hair in a low bun with either a side or center part, and I like to wear a little bit of foundation, eyeliner and mascara—all from Tom Ford," she says.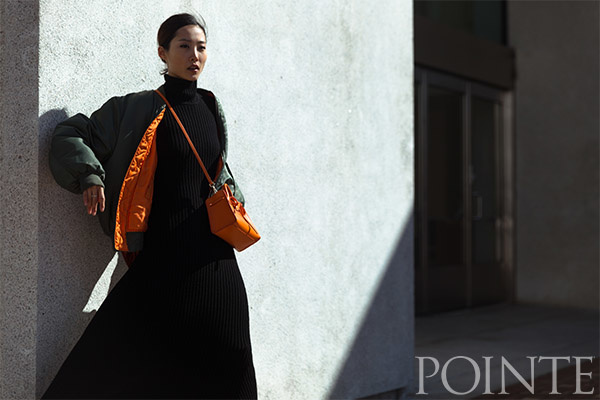 Quinn Wharton
Keep reading...
Show less
Canadian junior finalist Mya Kresnyak in a variation from "Paquita." Photo by Richard Finkelstein, Courtesy USA IBC.
On June 10, 119 dancers from 19 countries gathered in Jackson, MS to compete in the USA International Ballet Competition. Today, the USA IBC announced the list of 32 finalists, who will compete for medals and cash awards in Round III, held June 19-21. All of the finalists will receive a travel stipend, and medalists and award winners will be announced at the competition's gala on June 22. See the full list below, and stay tuned all week on our Facebook and Instagram pages as we bring you the latest from Jackson, live.
Keep reading...
Show less
News
Jun. 19, 2018 10:55AM EST
Ulrik Birkkjaer and Susanne Grinder in Bournonville's Napoli." Photo by Costin Radu, Courtesy Jacob's Pillow Dance.
On June 20, Royal Danish Ballet will open the Jacob's Pillow Dance Festival with a weeklong run in the historic Ted Shawn Theatre. The celebrated relationship between the Copenhagen-based company and the Pillow dates back to 1954, when leading RDB soloist Inge Sand stepped in to replace a dancer from another company at the last minute, resulting in her U.S. debut. Her popularity led to the company's inaugural U.S. performance at the festival the next summer. According to the Pillow's director of preservation, Norton Owen, this was also the first time that works by August Bournonville, the famed 19th-century Danish choreographer, were seen in this country. Following its success at Jacob's Pillow, RDB made its New York City debut at the Metropolitan Opera House in 1956, and in 1957 the King of Denmark knighted Jacob's Pillow founder Ted Shawn for his role in bringing Danish ballet to America. Over the next 20 years, soloists from RDB returned to the Berkshires frequently to great acclaim; their most recent visit was in 2007.
Keep reading...
Show less
Photo by Amitava Sarkar, Courtesy Houston Ballet
Houston Ballet soloist Harper Watters has a good thing going on. Not only is he one of the company's rising young dancers, but he's also a ballet celebrity on social media, where he charts his life on Instagram and on his hugely popular YouTube series, "The Pre Show" (which he describes as "tons of ballet, banter, boys and lots of backstage shenanigans").
The Dover, New Hampshire, native, who seems just as comfortable in a pair of pink heels as he does onstage, trained at Walnut Hill School for the Arts and Portsmouth School of Ballet. While a member of Houston Ballet II, he landed an apprenticeship with the company after winning the Contemporary Dance Prize at the 2011 Prix de Lausanne. He joined the main company that same year and was promoted to soloist in December 2017. Known for his big personality, elegantly long lines and sensual flow in contemporary work, Watters, 26, is ready to take on the next phase of his career. He recently spoke with Pointe about his new rank and his mission to help others feel proud of who they are.
Keep reading...
Show less


Get Pointe Magazine in your inbox