Ballet West principal dancer Beckanne Sisk may not subscribe to a specific style, but there are a few key elements to her off-duty look no matter what the season. "Comfort is number one for me," she says. "I also like to buy things that are a little higher quality, because they last longer." Other than that, she says, it's really anything goes. "I like to change up my style all the time."
---
That said, there's one wardrobe staple she can't wait to break out as she preps for the cold. "I'm obsessed with turtlenecks," she says. "I find them so flattering, and I always feel good in them."
She sticks to turtleneck styles in the studio, as well, and always wears pink tights over her leotard. "I may start class with warm-ups, but I take them off for all rehearsals," she says. Sisk keeps her hair classic. "Usually, it's a middle part and a low bun for my hair, and I like to wear a little powder, mascara and sometimes a lipstick." Sisk loves using products from her Salt Lake City–based aesthetician, Jil Goorman. "She makes her own acne-safe makeup, and it has changed my life," says Sisk. "I even use her makeup for stage because it's made without pore-clogging ingredients."
The Details—Street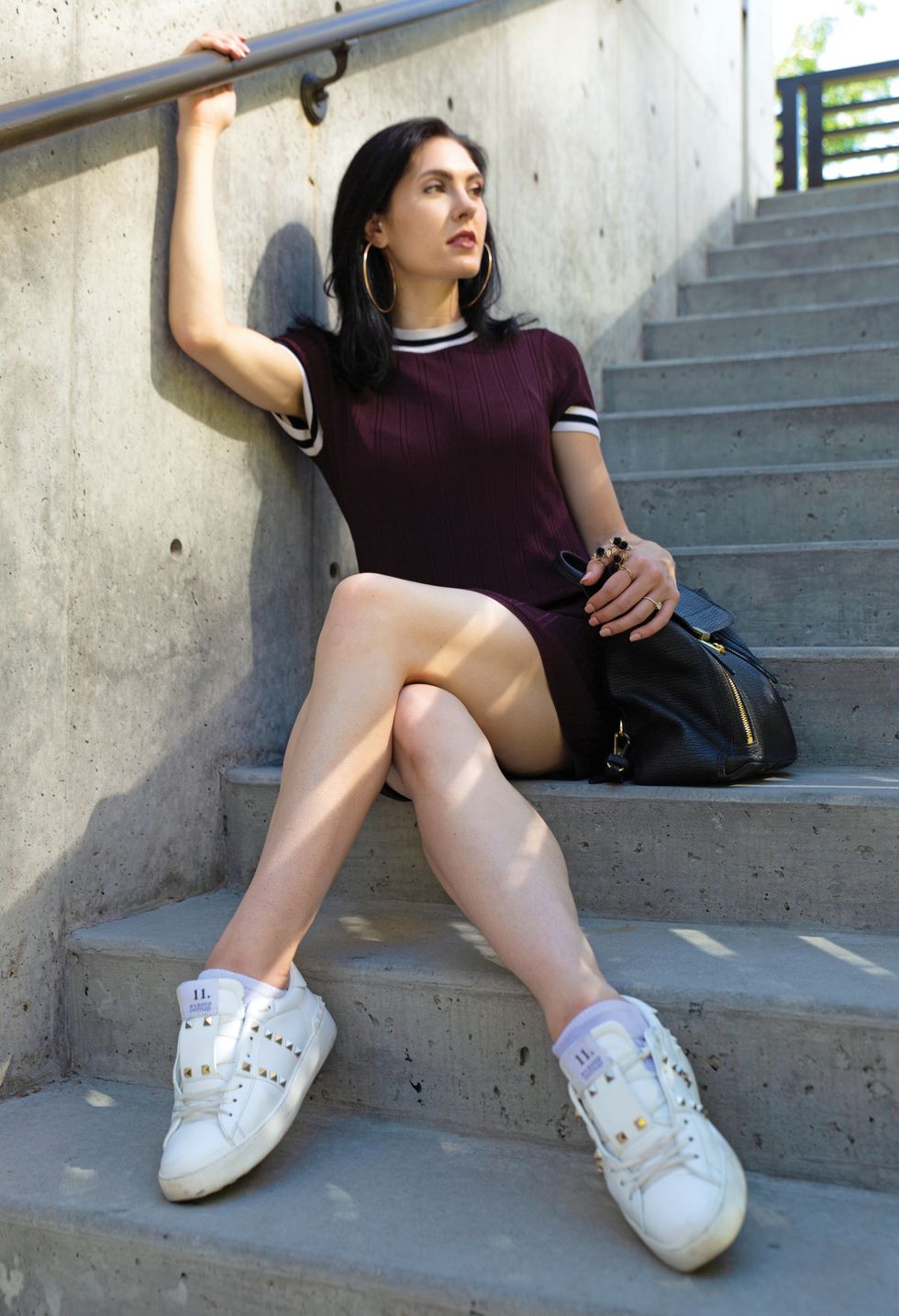 Quinn Wharton
rag & bone dress: "Their stuff is so relaxed and extremely comfortable, but you can also dress it up a little."
Valentino sneakers: "These are my only pair of designer sneakers, and I have to say, at first, I was like, 'Why did I do this?' They took so long to break in, but now they're great."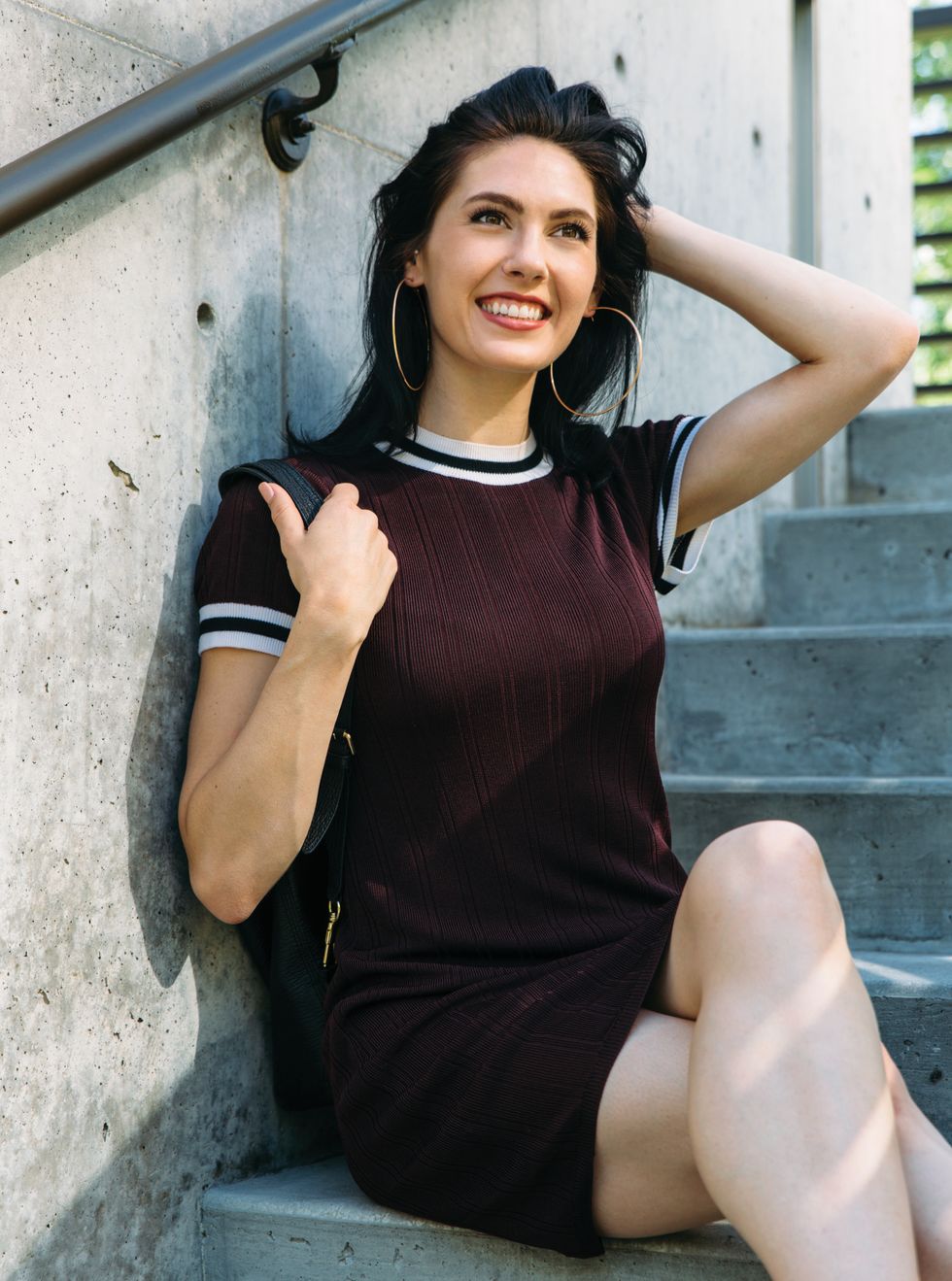 Quinn Wharton
Phillip Lim backpack: "I always put so much stuff in my purses, so I needed a big bag. This can hold everything, and it's still cute."
Floral ring: "I bought this for myself in Italy when I went for the first time."
The Details—Studio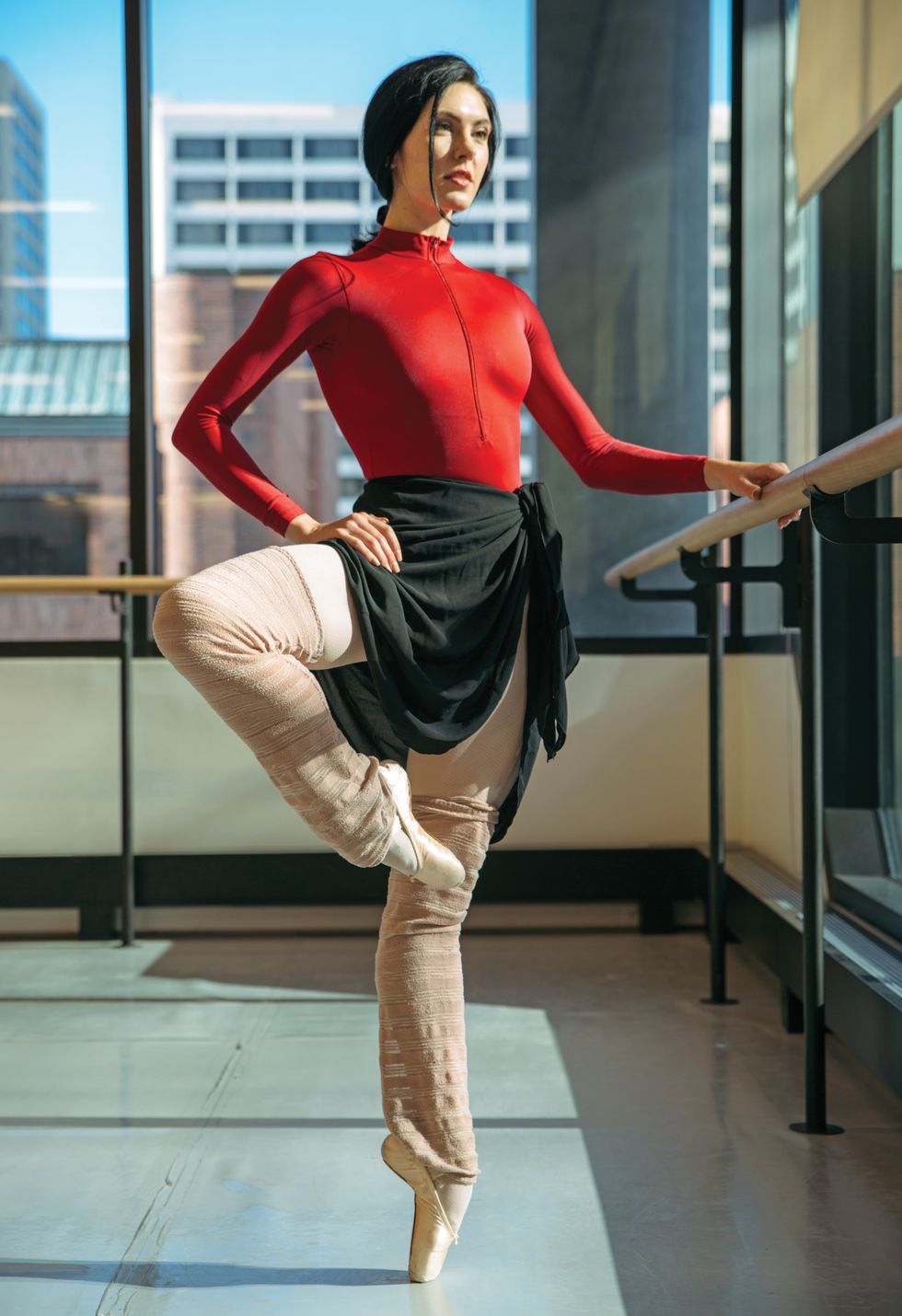 Quinn Wharton
Yumiko leotard: Sisk typically wears turtleneck styles. "I have them in pretty much every color," she says. "Red, green and royal blue are my favorites."
Black skirt: "This is actually a bathing suit cover-up, but I really like it for the studio."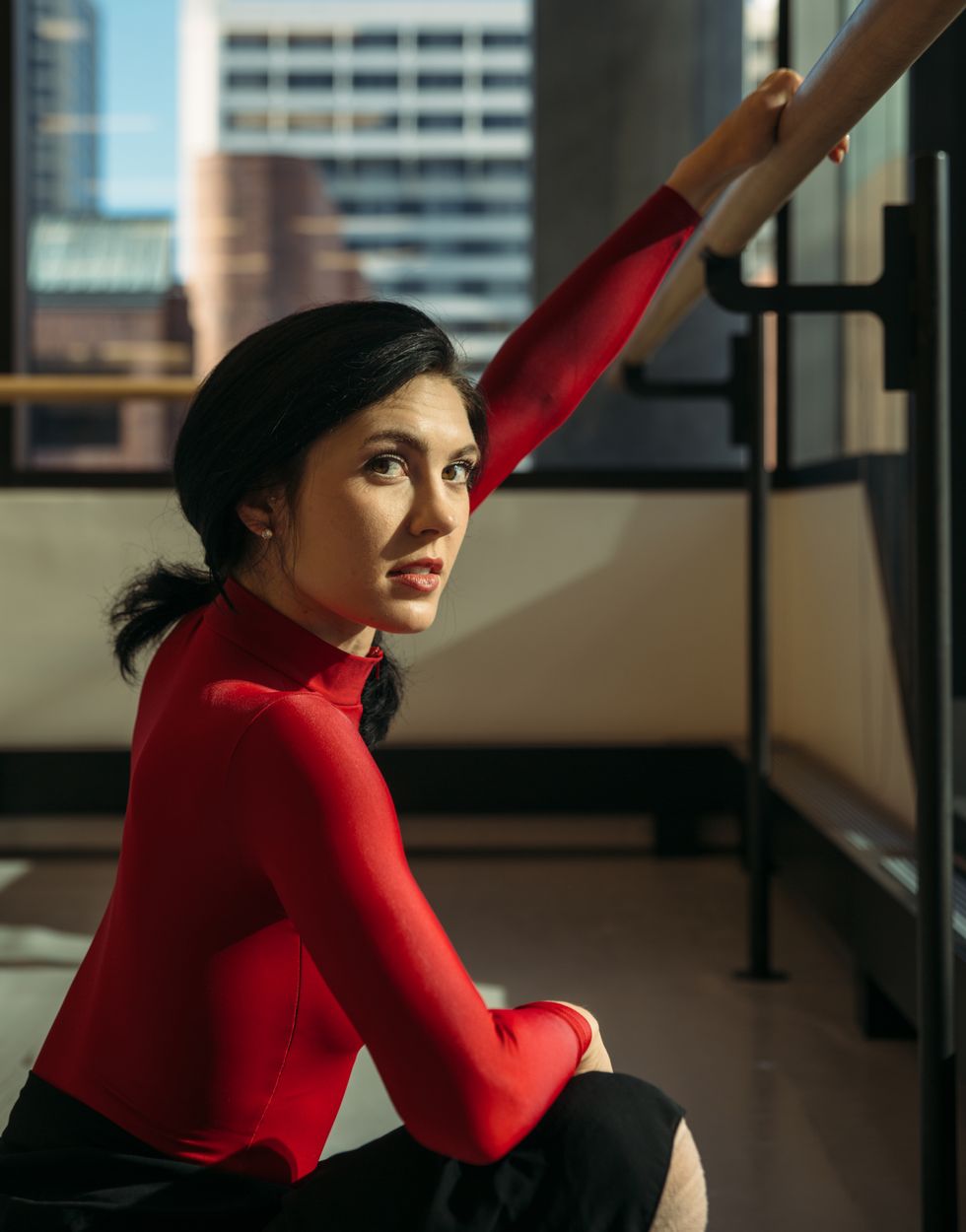 Quinn Wharton
RubiaWear legwarmers: "I've clearly had these for a long time because they're full of holes, but I usually start class with legwarmers and a jacket."
Bloch pointe shoes: Sisk normally uses paper towels to pad her toes. "But recently, someone told me about using the breast padding from bathing suits, and I've switched to that. They aren't too thick like toe pads, so I can still feel the floor."