In her first season as a corps member with Oklahoma City Ballet, Devin Larsen stood among the 17 dancers who made the audience gasp as the curtain came up on Balanchine's Serenade. But her path to getting there would make anyone gasp.
At age 3, Larsen was diagnosed with epilepsy. She averaged 20 complex partial seizures per day, which eventually turned into the more serious kind, generalized tonic seizures, where she would fall and completely lose consciousness. "Your brain just shuts down," she says.
---
Until she was nearly 10, she was on four medications with serious side effects, which included a loss of balance and coordination. After noticing that dance classes had helped Larsen's brother do better in school, her mother decided to enroll her as well. The goal was to build brain connections lost during the seizures, and help with balance and control.
Through intensive research, her mother also learned of the ketogenic diet, which is low in carbs, high in fat and moderate in protein. The diet has been known to control seizures in some people with epilepsy, and doctors may recommend it to patients who haven't responded to medications. "The diet forces the body to burn fat instead of carbs," says Larsen. "Being in a state of ketosis"—the name of this process—"somehow helps the brain stop the seizures." Over a period of two years, she was able to be slowly weaned off all of her meds, and became epilepsy-free before her 10th birthday.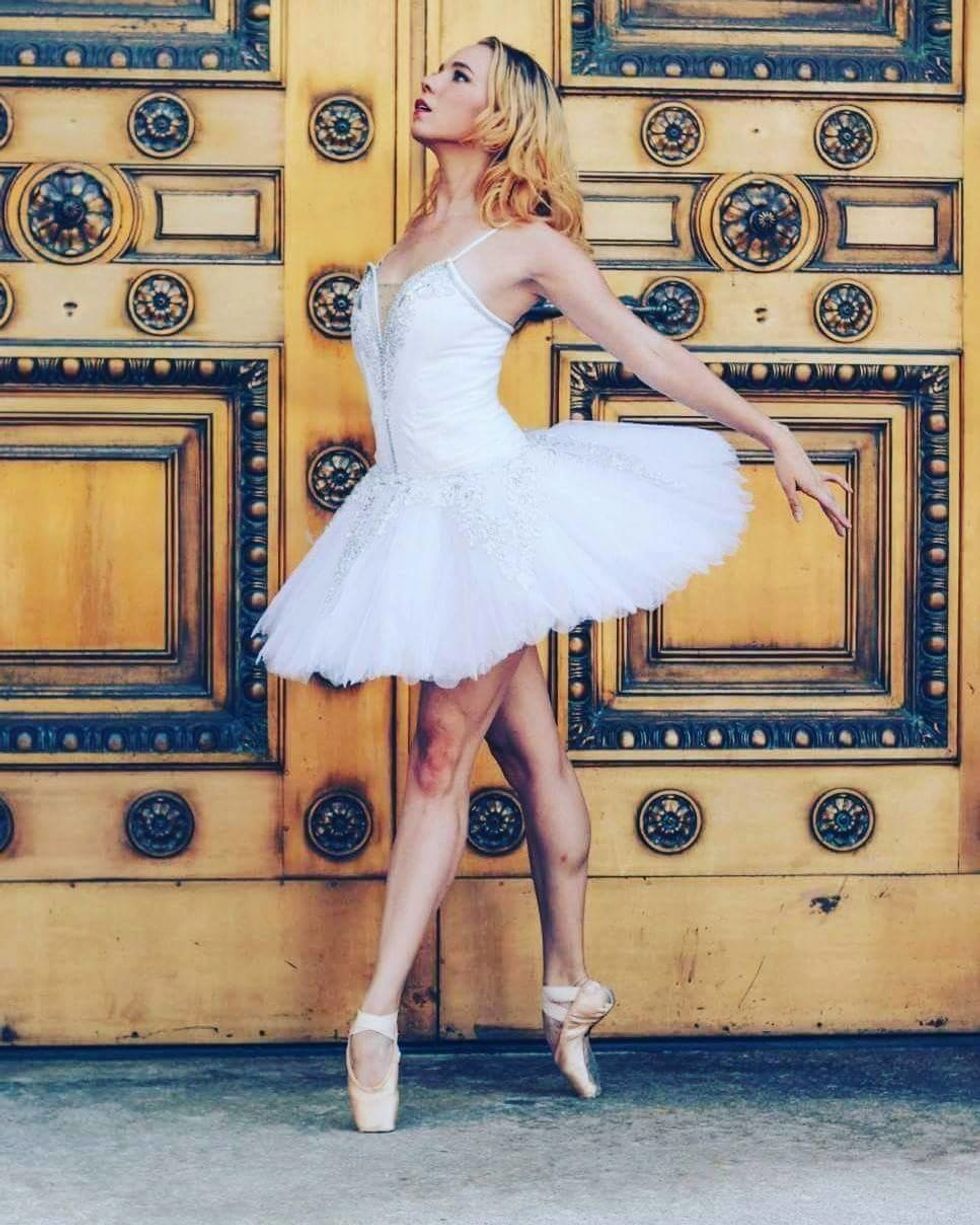 Photo Courtesy Larsen.
Still, the seizures left her with some developmental delays. The Utah native wasn't anywhere near her peers when she began training at Ballet West Academy at age 8. "I had to play catch-up and work really hard," Larsen remembers. During the time she had epilepsy, she had lost about three years in terms of cognitive development, which made things like learning choreography extra-difficult.

Larsen trained at Ballet West for 12 years. A major confidence boost came from working with former Joffrey dancer Calvin Kitten, while preparing for her final performance with the academy. It was a particularly low moment, as she had auditioned at several places without receiving a contract. "He always pushed me and knew my capability," she says. Kitten recalls her talent and maturity easily. "I saw a lovely quality to her movement, and such artistry at a young age," he says. His dedication and interest radically changed her attitude toward her future. "I told myself I needed to make this happen no matter what," she says.
From there, she went on to her first professional job at Central West Ballet in Modesto, California. A summer intensive at Oklahoma City Ballet in 2014 led to an apprentice contract, and after two years she was promoted to corps de ballet for the 2016–17 season.
Larsen advises those having to overcome obstacles to not be "scared that others will treat you differently. Take your time in finding what works for you." Today, she no longer needs to adhere to the strict diet, but she always eats enough protein and fat for brain health. Learning choreography comes much easier, too. Still, "sometimes I find myself getting really frustrated," says Larsen, "but then I have to remember that it is a blessing to be where I am."
Her goals are now more focused on dancing her dream roles, including Juliet, Cinderella and Nicolo Fonte's Bolero. "I want to keep improving," she says. "I am finally on the path I want to be."
Fun Facts
Animal lover: "I rescue animals, bring them back to health and then find homes for them. I also have two dogs and three cats."
Non-dance hobby: "On nights off I go bowling. I'm pretty good at it, too."
Favorite foods: "I eat a lot for a ballet dancer. I like steak and mashed potatoes."