"When I compete, I'm the type to get nervous and shaky," says 19-year-old Eleanor Rodriguez. Growing up, the Phoenix, Arizona native had competed in figure skating and archery, but last month she got her first taste competing in the ballet world when she traveled to Lisbon, Portugal for the Royal Academy of Dance's Genée International Ballet Competition. Rodriguez, who has been most recently studying at the Russian-based Master Ballet Academy in Scottsdale, trained mainly in the RAD style under Mary Mo Adams. "I've been working in the curriculum my whole life, and the Genée is the height of that experience."
Rodriguez was also the only American participant, adding to the pressure. "I definitely feel like I have to represent," she said a few days before leaving for the competition. "But I've been training really hard. I'm as ready as I can be." She prepared two solos ahead of time—the second Shades variation from La Bayadère and a "Dancer's Choice" neoclassical solo choreographed by her Master Ballet Academy teacher Albert Cattafi. Once in Lisbon, Rodriguez enjoyed four intense days leading up to the semi-finals that included classes, coaching sessions with RAD faculty and learning another solo created especially for the Genée by Portuguese choreographer César Augusto Moniz.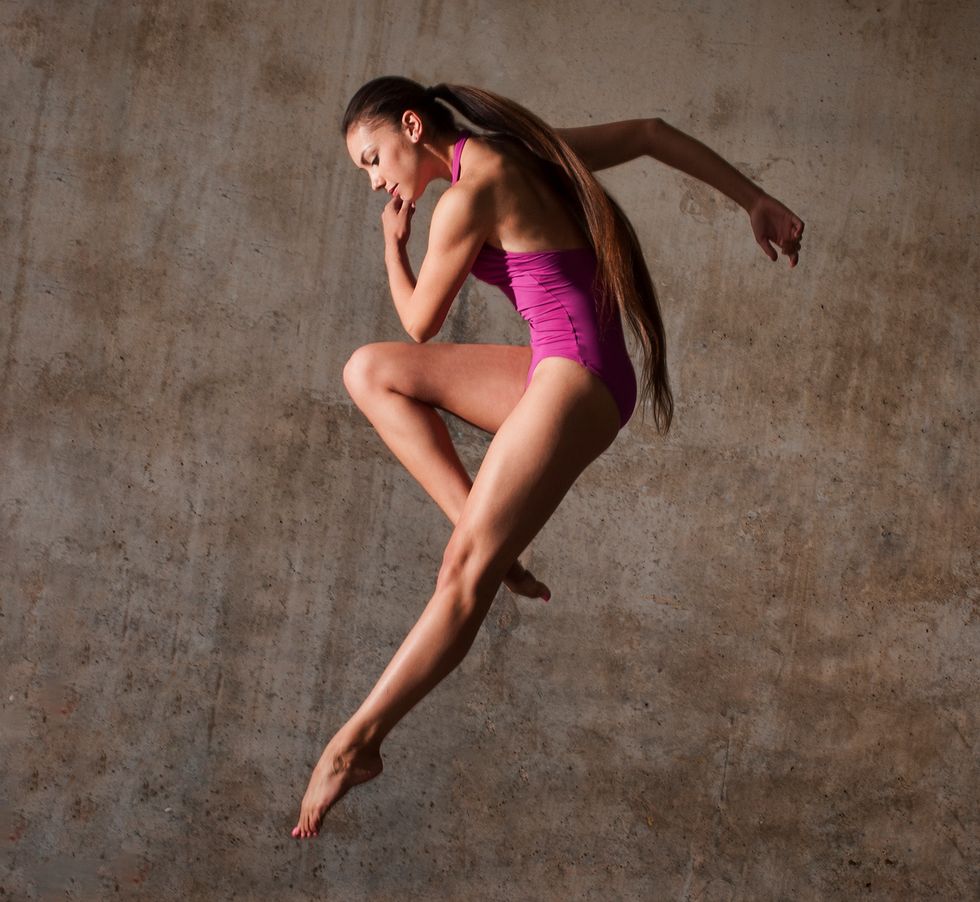 Photo by Ed Flores, Courtesy RAD.
While Rodriguez, who joins Ballet Arizona's Studio Company this fall, did not make it to the final round, she felt the experience was well worth it. "I loved receiving coaching and having an opportunity to perform." We asked her to share how she stayed calm and maintained perspective during the competition, below.
---
Come prepared: Rodriguez used the summer to take an eight-week intensive at Master Ballet Academy to ensure her technique was highly polished. She spent the following month focusing on her solos. By the time she arrived at the Genée, she felt technically ready and was able to hone in on fine details during coaching sessions: entrances, exits, facial expressions and even her curtsey. "Since I was so familiar with my variations, I also tried to bring breath to my movements so that they didn't look stale," she says. The results? "No major mistakes—I think I did my best onstage."

Find a method for controlling your nerves: "I read a quote once which said you'll either perform 15 percent better or 15 percent worse, depending on how you handle your nerves," she says. "Try to get yourself to that place where you'll perform 15 percent better." Here's Rodriguez's method:
She listened to music on her headphones to block everything out around her until right before she went onstage. "I made sure the music had a slower beat to keep my heart rate down," she says. "I'd close my eyes and take really deep breaths."
Rodriguez also used visualization. "I imagined that I was at my home studio and that I was just doing this for my teacher, like any private lesson. Then 30 seconds before I went onstage, I visualized my performance."
She pumped herself up with affirmations. "I told myself things like, 'I've trained really hard up until this point. The people out there are just everyday people, nobody to get freaked out about.'"
She tried to be in the moment. "Don't think about the end result."
And finally, try not to focus on things that aren't in your control. "If you do your best, whatever other people decide is completely out of your hands. It's not personal."