When American Ballet Theatre soloist Calvin Royal III and New York City Ballet soloist Unity Phelan burst into the opening diagonal of George Balanchine's Agon on Monday, they had reason to be nervous. Sitting in the downstage corner of Columbia University's Miller Theater—precisely where they'd need to spot their pencil turns—was Arthur Mitchell, the Dance Theater of Harlem co-founder and longtime director who originated the male role at NYCB in 1957. It was a rare and exciting moment of the future meeting the past. (Royal later described the experience as "surreal.") The two dancers, who had been coached by former NYCB principal Heather Watts, gave an electric and intense performance. Afterwards, Mitchell turned to the audience from his blue leather chair and smiled. "I would say it's in good hands."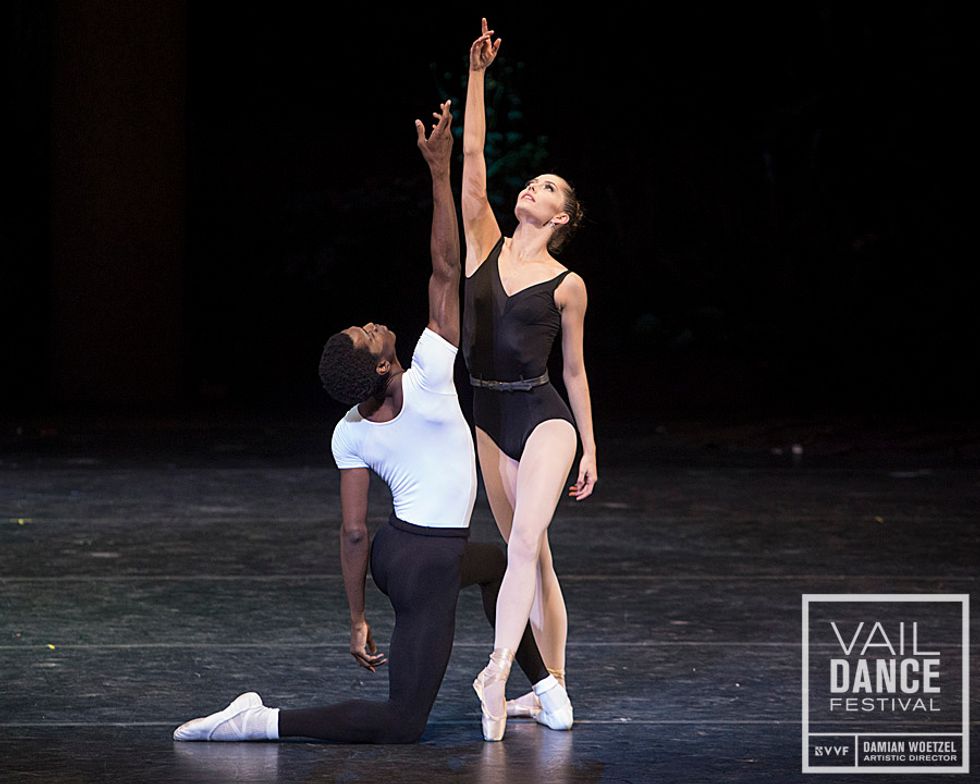 Royal III and Phelan performing "Agon" during the Vail Dance Festival. Photo by Erin Baiano, Courtesy Vail Dance Festival.
Their appearance was part of "An Informal Performance on the Art of Dance," an evening directed by Mitchell to celebrate both his legacy and the Arthur Mitchell archive at Columbia's Rare Book and Manuscript Library. (The first exhibition featuring Mitchell's donated archives will be on display at Columbia's Wallach Art Gallery January 13–March 11, 2018.) A slew of guest artists came together for the program, which included works by Balanchine, Alvin Ailey and Mitchell himself (including his South African Suite and Rythmetron).
---
---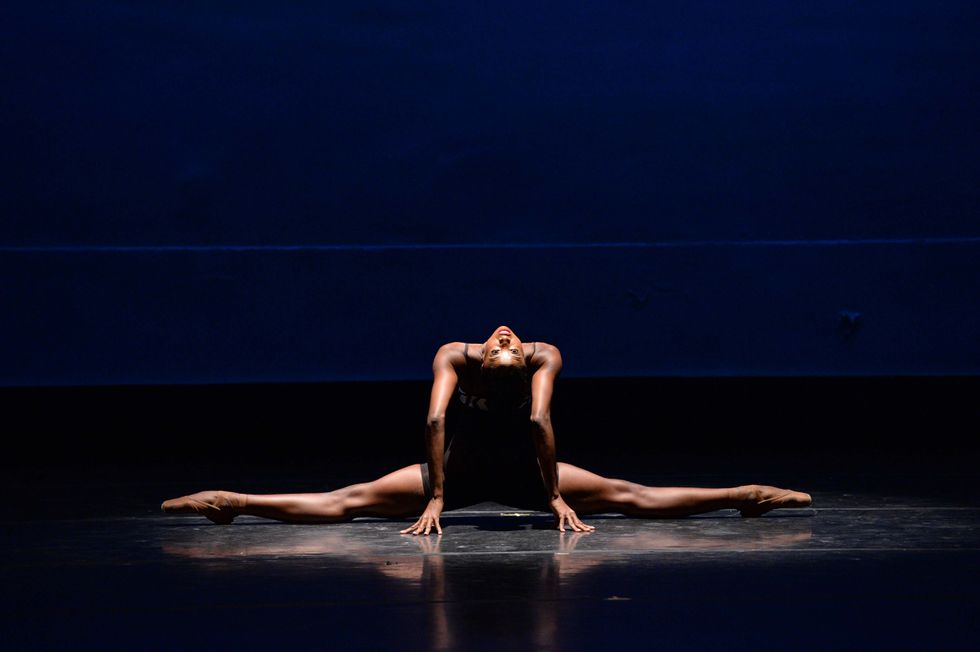 Alvin Ailey American Dance Theater member Ashley Mayeaux in Mitchell's "South African Suite." Photo by Eileen Barroso, Courtesy Columbia University.
Mitchell, 83, sat onstage throughout, giving fascinating commentary on each work. For instance, Balanchine's choice to pair Mitchell with Diana Adams, a white woman, in Agon was intentional. "My skin color against hers, it became part of the choreography," Mitchell said. He recalled how Balanchine, knowing how controversial the interracial pas de deux would be at the time, told him, "This is the hardest thing I've ever done…everything has to be right."
Many of the evening's dancers had studied under Mitchell. Alvin Ailey American Dance Theater's Ashley Mayeaux, Akua Noni Parker and Michael Jackson, Jr. got back into ballet mode for the evening, while ABT corps member Erica Lall tried her hand at Balanchine in The Four Temperaments. The Washington Ballet's Brooklyn Mack showed off his thrilling pyrotechnical skills in variations from Diana and Actaeon and Le Corsaire. Bad Boys of Dance's Rasta Thomas and Jamal Story, a former dancer with Complexions and on Broadway, each gave solo tributes to Mitchell, with Thomas calling him "the greatest teacher and mentor of my life." And former DTH and Ailey star Alicia Graf Mack returned to perform Balm in Gilead, a prayerful solo Mitchell created on her at the age of 18.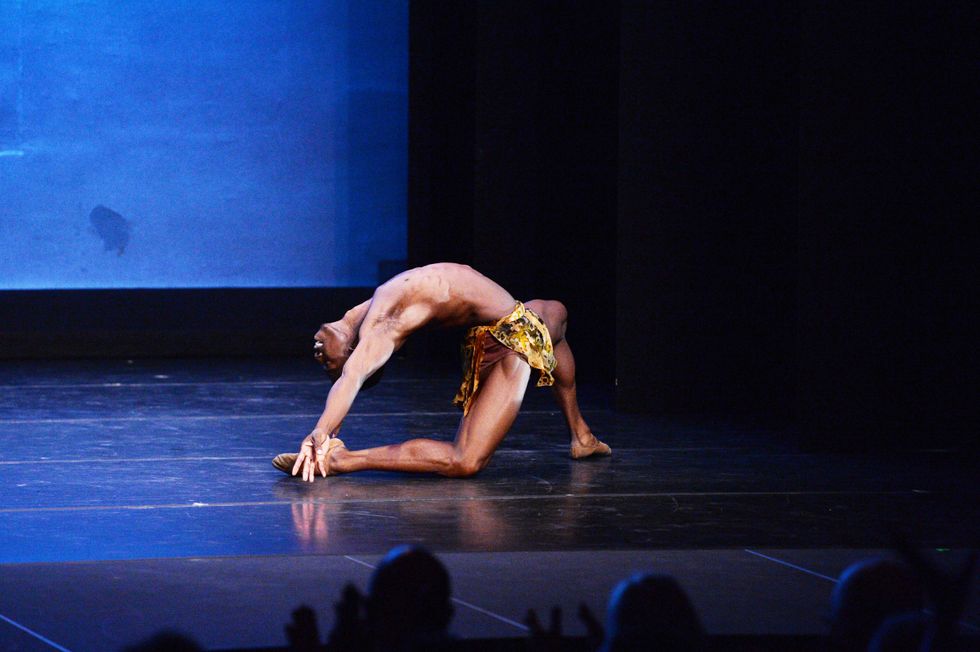 Brooklyn Mack in the variation from "Diana and Actaeon." Photo by Eileen Barroso, Courtesy Columbia University
Afterwards, all the dancers joined Mitchell onstage for a Q&A. At one point, two DTH students asked if discrimination was still a problem in the ballet world. "It's not completely a thing of the past," said Brooklyn Mack. "But in confronting it, the most important thing is to let art speak for itself, because it transcends. As artists, we have a huge responsibility to push our art forward and not stay silent."