This is one of a series of stories on recent graduates' on-campus experiences—and the connections they made that jump-started their dance careers. Antonio Morillo graduated from the University of South Florida with a BFA in ballet performance in 2017.
For Antonio Morillo, company life started before he had his diploma. During his senior year at the University of South Florida, he was offered a contract with Verb Ballets near Cleveland, Ohio, and finished his degree remotely. For his final production credit, he choreographed a piece on his fellow company members. It was later chosen to be performed as part of the Martha Graham Studio Series' NEXT@Graham event in 2017. "It was wild," says Morillo.
---
Discovering his passion: He initially started college studying vocal performance at Seminole State College and then musical theater at Point Park University. There, a pivotal class taught by a former Pittsburgh Ballet Theatre dancer helped him realize that he wanted to shift his focus to ballet. "I fell in love with the art," he says. Morillo then earned an associate's in dance from Valencia College before he transferred to USF to earn his BFA in ballet performance.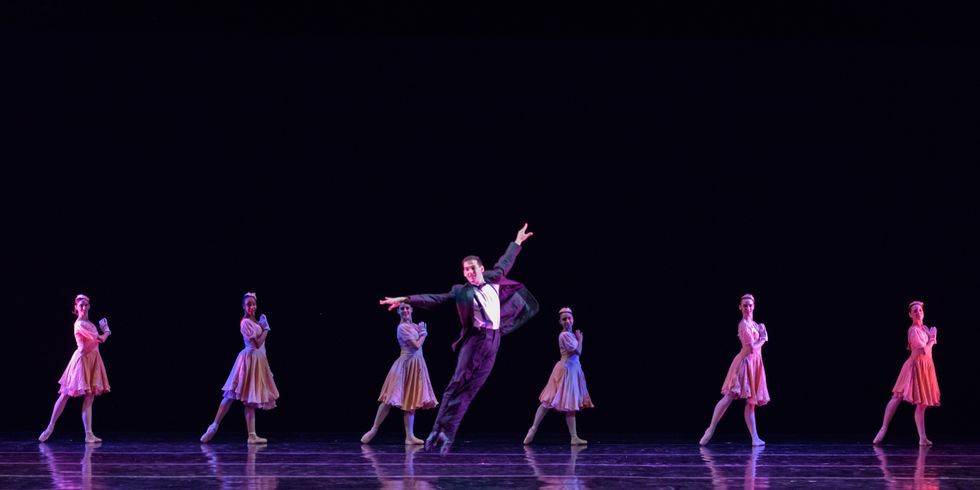 Antonio Morillo in performance with Verb Ballets
Bill Naiman, Courtesy Verb Ballets
Growth and versatility: Morillo was exposed to a wide range of styles at USF, including Russian and Cuban ballet techniques, improvisation and release-based methods. "The close-knit community collaboration between the teachers allowed me to become much more versatile than I was when I arrived," he says, "and it's helped me to this day."
A man of many hats: Verb Ballets' repertoire, which ranges from classical ballet to Graham to works created by company members, requires Morillo to change styles and performance qualities at the flip of a coin. "I knew I wanted to be in a diverse repertory company," he says. "It's very challenging, but it's very rewarding. Not many places have that kind of 'best of both worlds' approach."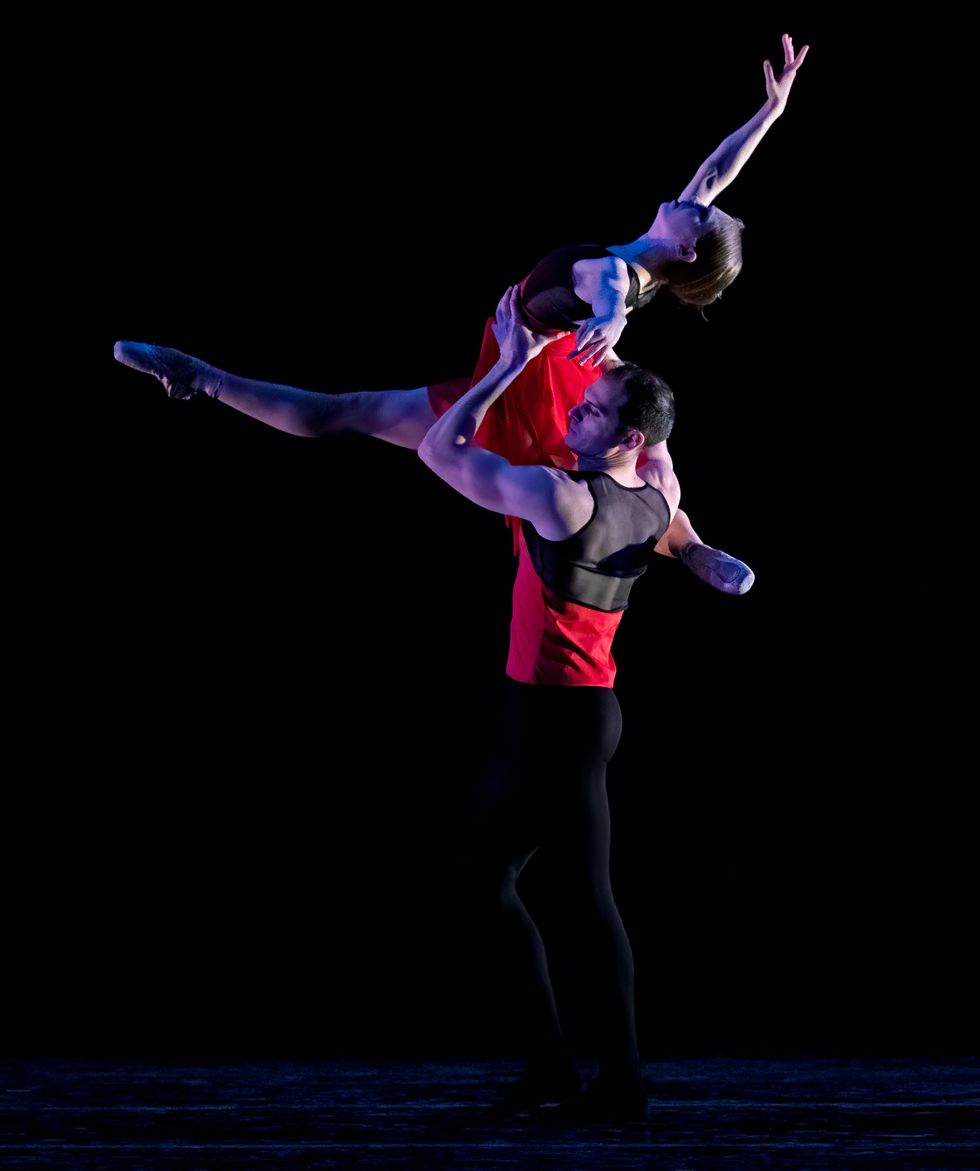 Antonio Morillo in performance with Verb Ballets
Courtesy Verb Ballets
Cuban collaboration: Morillo has been deeply inspired by Verb Ballets' long-term partnership with Laura Alonso's ProDanza in Havana, Cuba. "I've had two chances to perform in internationally renowned theaters, and the dancers are the most humble and inspiring people. I'm a Cuban American and my dad was born in Cuba, so I even had the chance to take pictures of his old family home."
Advice for dancers considering college: "Look at programs that have styles, techniques or educational classes you haven't done before. Try to use your college education as a chance to be exposed to new things. You may not want to do them in the long term, but they will inform your creative potential and options as a dancer."