"I love the feeling and look of effortless fashion," says Angelica Generosa. Preferring a classic style, the Pacific Northwest Ballet soloist keeps her wardrobe stocked with blazers. But they serve a practical purpose, too. "It tends to get chilly in Seattle, so it's the perfect accessory for layering," Generosa explains.
She's also quite fond of designer handbags. "They're my go-to accessory, and they're also my weakness when shopping," she says, naming Chloé, Chanel and Dior as some of her favorite brands. "I really appreciate the craftsmanship it takes to produce one—they're so beautiful and each has its own story, in a way."
In the studio, Generosa prioritizes comfort, and she'll change up her look depending on the repertoire (leotards and tutus for classical works, breathable shirts with workout pants for contemporary). But she always arrives to work in style. "I really love putting together outfits for even just going to the studio," she says. "It's another way of expressing my mood and what kind of vibe I'm going for that day."
The Details: Street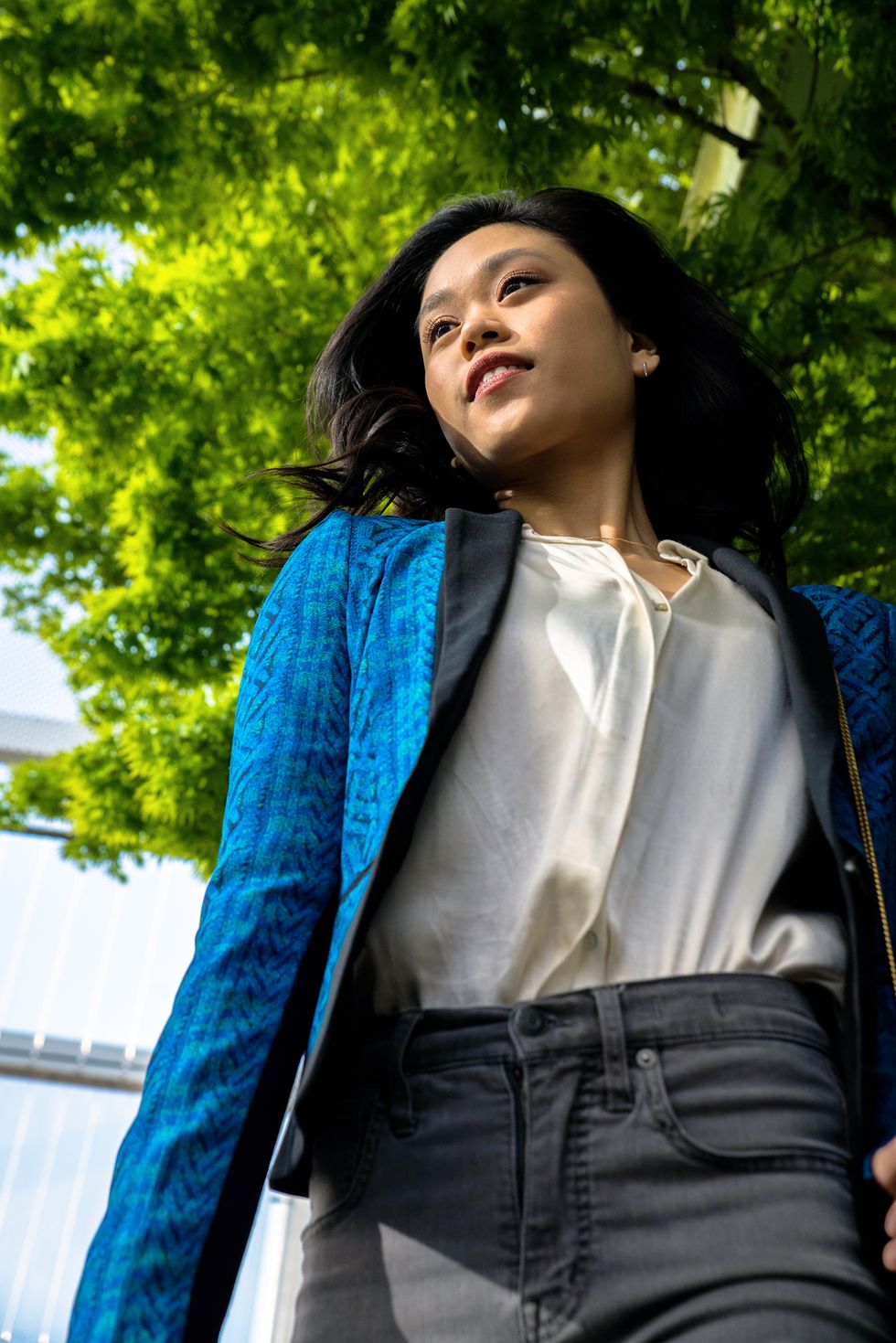 Quinn Wharton
BCBG blazer: "It has some shoulder pads and a really cool pattern," says Generosa. "It reminds me of my mom and '80s fashion."
Zara blouse: She incorporate neutrals, like this white satin button-up, to balance bright pops of colors.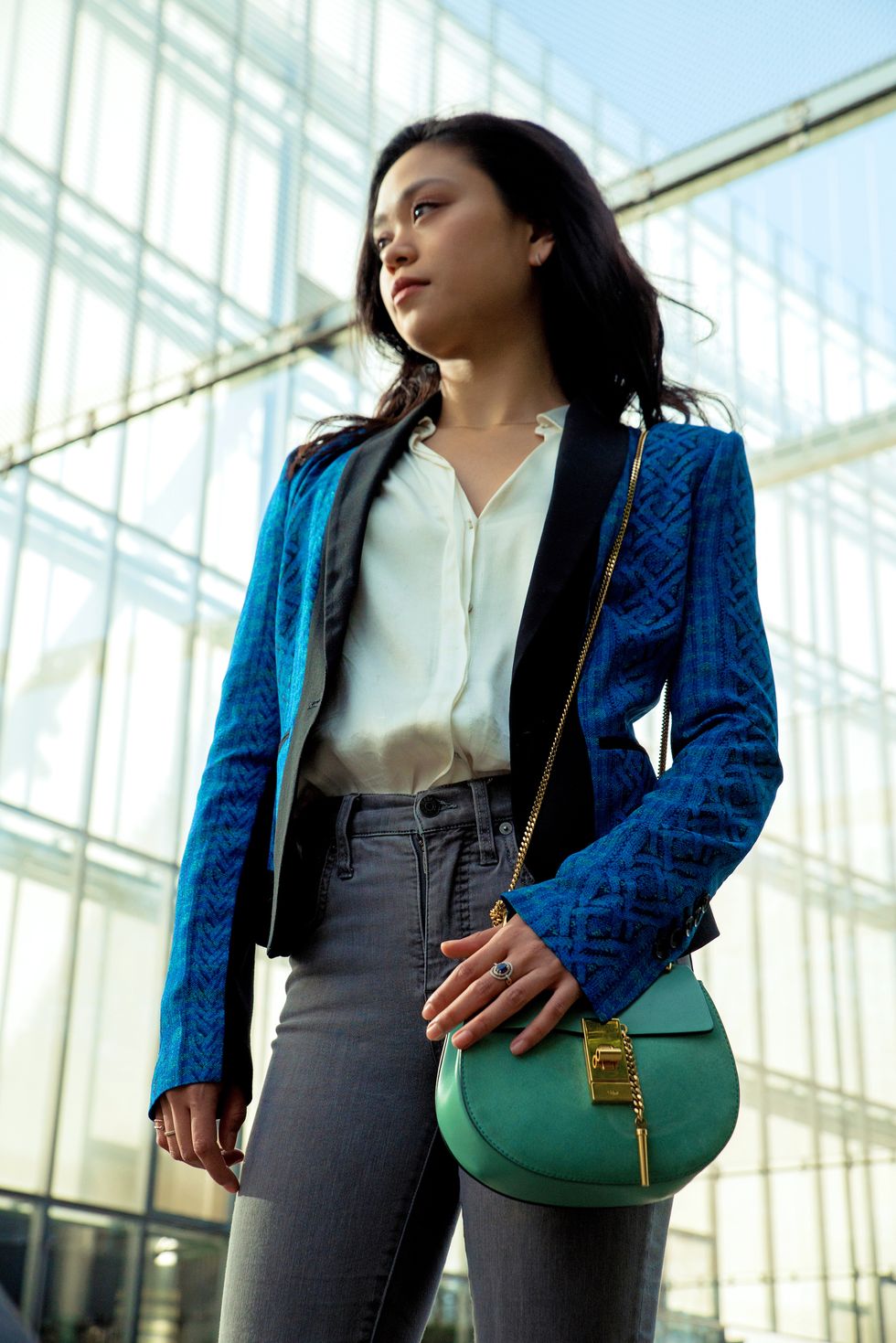 Quinn Wharton
Madewell jeans: Comfort is a major factor for Generosa, who gets her fashion inspiration from her mom, friends and people she comes across day to day.
Chloé bag: "I tend to have smaller purses because I'm quite small. Bigger bags overwhelm me sometimes—unless it's my dance bag, of course!"
The Details: Studio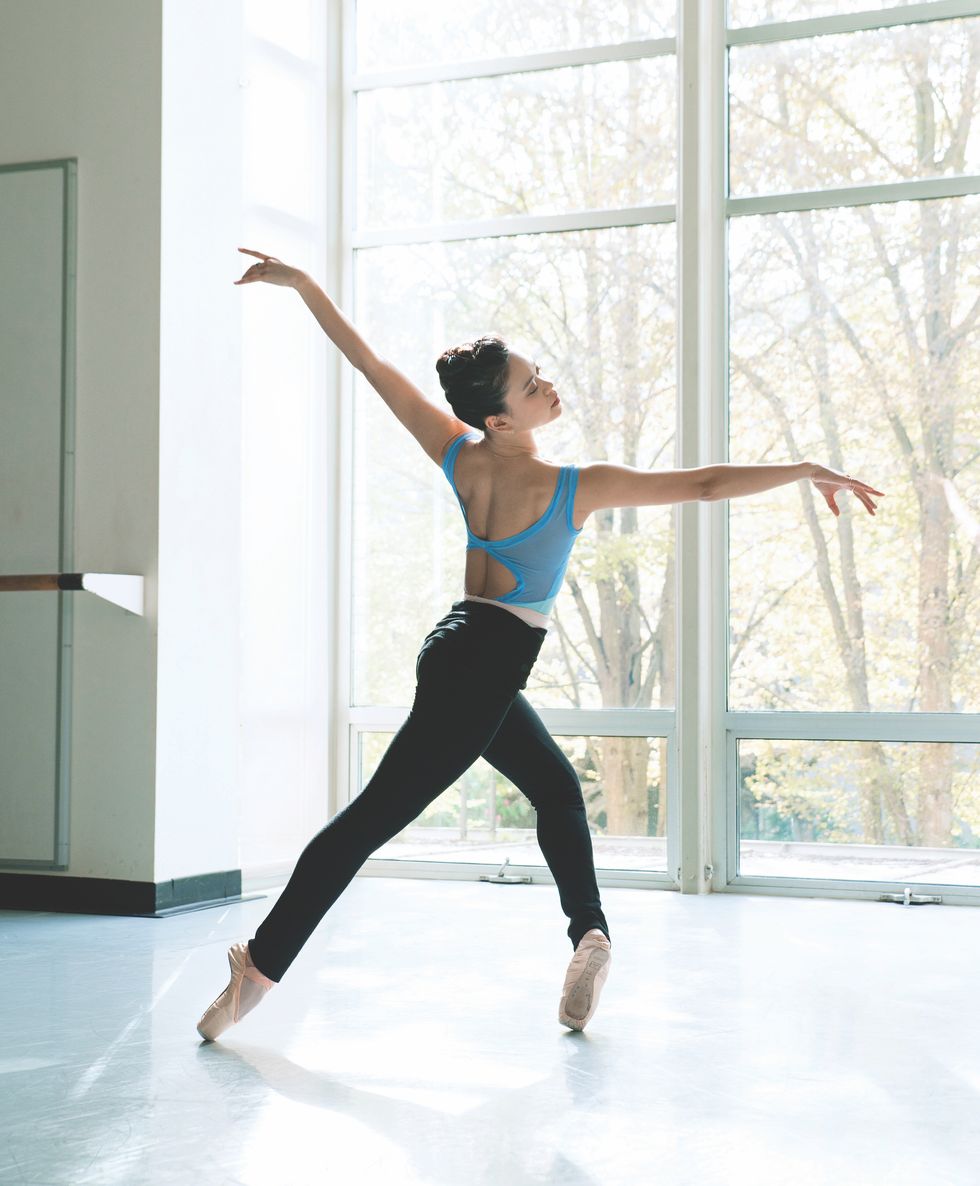 Quinn Wharton
Label Dancewear leotard: "This was designed by my good friend Elizabeth Murphy, a principal dancer here at PNB. Her leotards always fit me really well."
Mirella leggings: "I get cold easily," says Generosa, who wears leggings and vests to stay warm throughout the day.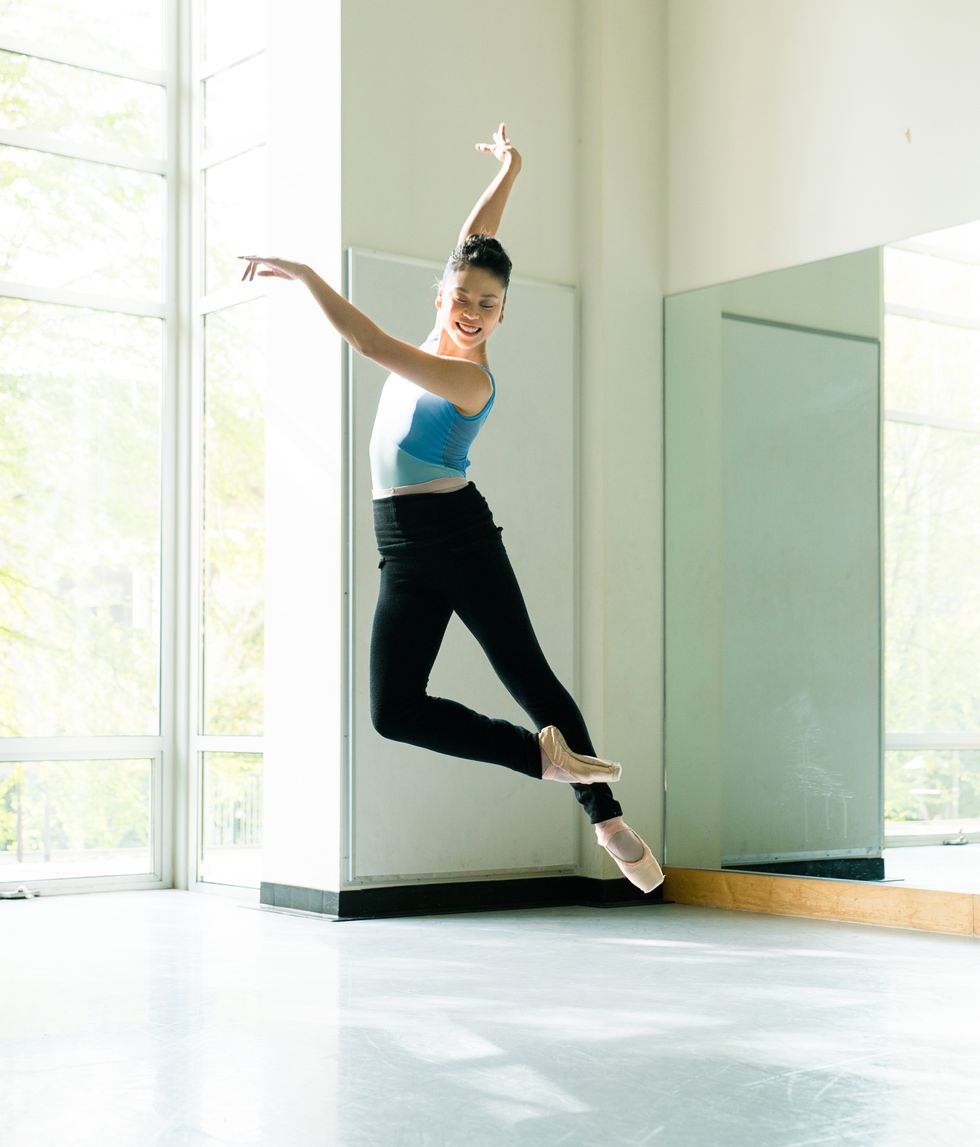 Quinn Wharton
Freed of London pointe shoes: "When sewing them, I crisscross my elastics and use an elasticized ribbon from Body Wrappers," which helps alleviate Achilles tendon issues, she says. She then trims the satin off of the tip of the shoe. "Then I bend the shank a bit to loosen it up and cut a bit off where my arch is."