Flocks of swans, waltzing flowers, bourréeing phantoms and leaping princes are all regular sights in rehearsals at Alabama Ballet's downtown Birmingham studios. Throughout its season, the company produces classical story ballets as well as works by major names like Twyla Tharp, Agnes de Mille and Jiří Kylián. "We're classically based," says artistic director Tracey Alvey, who trained at The Royal Ballet School and was a principal with London City Ballet.
---
But during Alabama Ballet's annual Ovation showcase, the programming skews more toward the contemporary, as Alvey aims to "give the dancers something to extend their abilities. They need to be versatile, able to jump into any style and excel." This May, the double-bill features pieces by two female choreographers: the lyrical Donnette Cannonie and German dancemaker Anna Vita.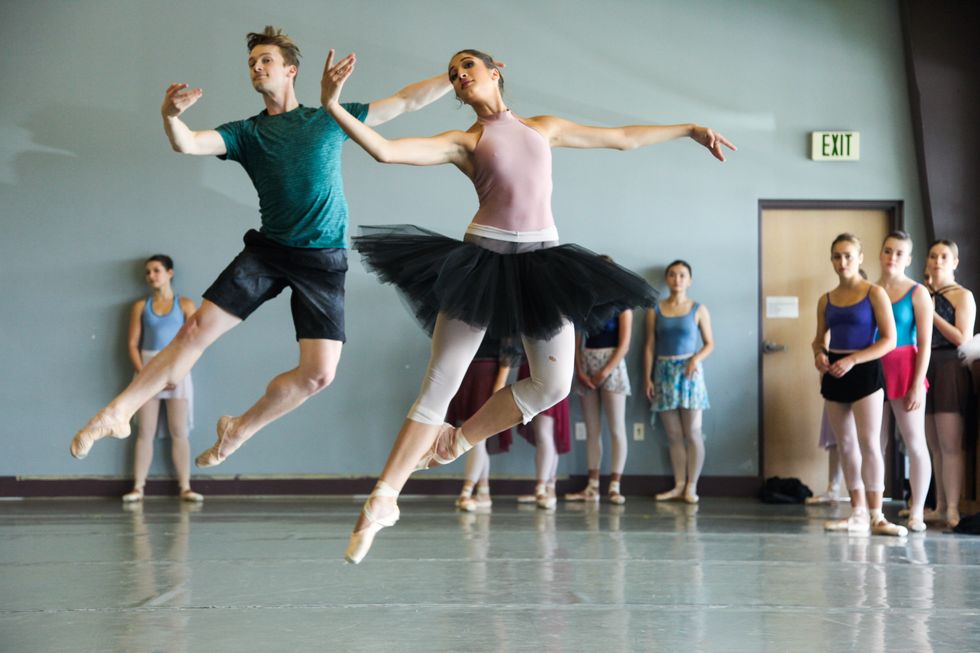 Alabama Ballet in company class
Melissa Dooley, Courtesy Alabama Ballet
Springing from three local organizations, Alabama Ballet traces its roots to the early 1980s, and was originally directed by noted Bulgarian dancer Sonia Arova and her husband, Thor Sutowski. Former American Ballet Theatre principal Wes Chapman served as artistic director next, from 1996 until Alvey's arrival in 2007. Under Chapman's leadership, the company began to present George Balanchine's The Nutcracker. In 1998, Alabama Ballet added a school, which became RAD certified under Alvey.
Alabama Ballet performs four main-stage productions per season plus an in-studio show. Story ballets are a staple, so audiences can expect full-lengths—such as Romeo & Juliet, La Sylphide and The Sleeping Beauty—alongside mixed-repertoire programs ranging from classical to contemporary. In recent years, these have included Act II of La Bayadère, Études by Harald Lander, Tharp's In the Upper Room, de Mille's Rodeo and Kylián's Sechs Tänze. Associate artistic director and resident choreographer Roger VanFleteren also produces original work, like Bonnie and Clyde and Alice in Wonderland.
"I love the variety of the repertoire," says Ariana Czernobil, who's now in her ninth season. "It's so different from year to year." A graduate of University of North Carolina School of the Arts' high school program, she became acquainted with Alabama Ballet as a teen because her sister was a company member. "Since we're unranked, there are also opportunities for new dancers to perform solo roles," says Czernobil. "An apprentice might be cast in the corps and also in a variation. We cheer everyone on."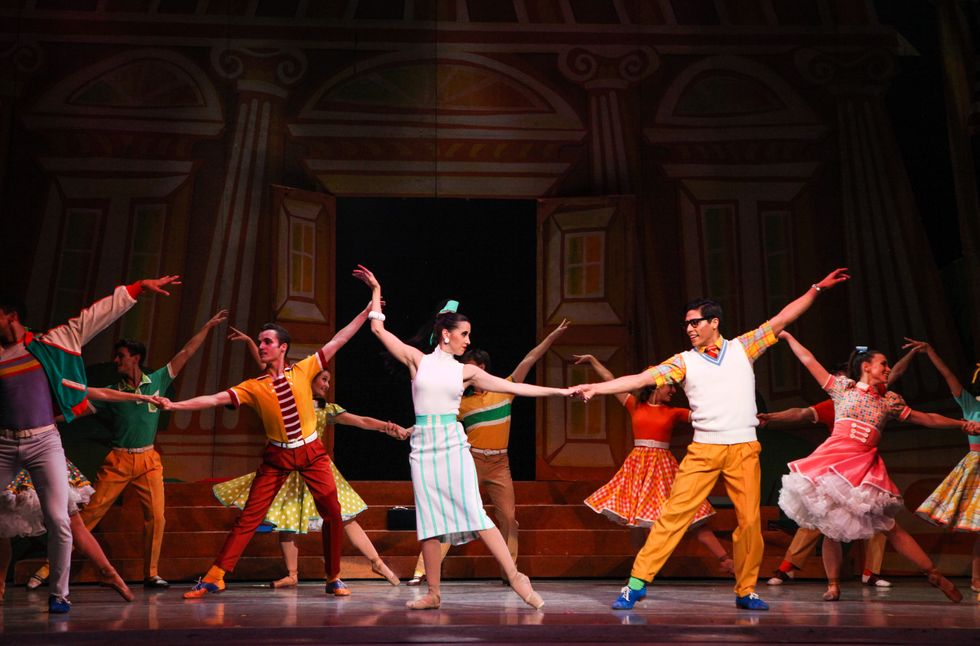 Alabama Ballet dancers Luiza Boaventura and Frederick Lee Rocas in Dennis Nahat's Blue Sude Shoes
Courtesy Alabama Ballet

Alabama Ballet dancers can expect to work from around 10 am to 5 pm Monday through Friday. Alvey and VanFleteren take turns teaching daily company class, and in rehearsals for featured roles, Alvey works with the women while VanFleteren coaches the men. "The studio is a place where you leave your baggage at the door," says Alvey. "I'm firm, but fair. I expect the dancers to work as hard as I do. The studio should be a positive place." Czernobil notes that all company dancers get to work with them directly, since Alvey and VanFleteren rehearse both corps scenes and soloist roles.
Since Alvey took the helm, she's increased the length of contracts from 25 to 30 weeks per season. Over the next two years, she's aiming to add two more weeks. Next season, the company will welcome Balanchine's Western Symphony to its rep, and Alvey hopes to continue adding more works by renowned choreographers. "I have to budget creatively to do it, but it's worth it," she says.
When répétiteurs and choreographers come to set work on Alabama Ballet, Czernobil says that they are consistently impressed by the quality of the company. "Darla Hoover, the Balanchine répétiteur who sets The Nutcracker on us every year, calls us a 'little gem in the South.' "
Alabama Ballet At a Glance
Number of dancers: 25, plus 12 apprentices
Length of contract: 30 weeks
AGMA signatory: No
Performances per season: 30-plus, along with tours to about four cities in Alabama and Mississippi
Website: alabamaballet.org
Audition Advice
"Since we aren't defined by our rep, neither are our dancers," says Alvey. "But an aesthetic I look for both in women and men is beautiful feet and legs." For female dancers, Alvey seeks a height range from about 5' 2" to 5' 6". "Often, when a woman who is taller than that sends me an application, I'll let her know that she's a lovely dancer, but will be up front about what I'm looking for. I feel that's fair so that she doesn't spend time and money coming to audition."
The company has one open audition per year at their studios, typically in March, and about 50 dancers attend. Dancers can also submit applications to be considered for company class. "I usually only invite someone to class if I think they might be a potential hire," says Alvey. "Overall, I receive about 400 applications per year, and I go through each one individually."