This story originally appeared in the August/September 2015 issue of Pointe.
When asked to describe her style, Adji Cissoko's answer is short and sweet. "I would say 'pink casual,' " she laughs. "I'm like the pink girl of the company. Everyone gives me pink things." When she shops for herself, she likes browsing thrift shops in San Francisco's Haight-Ashbury neighborhood, or buying funky, colorful pieces from stores like Zara or Desigual. "I definitely find more when I'm not really looking for anything," she says. She brings the same sense of fun into the studio, often recycling old clothes—like a favorite pink button-down—into dancewear. As a taller dancer, she looks for pants with extra length, from brands like Lululemon. "They have warm-up pants that are long enough and fit well," she says, "and the material is great because when you plié they're not going to rip." The one time pink is off the table? "I used to wear pink tights for more classical rep and black tights if I was doing contemporary stuff," she says, "but now that my rep is always in the contemporary area, I feel like I never wear pink tights anymore."
---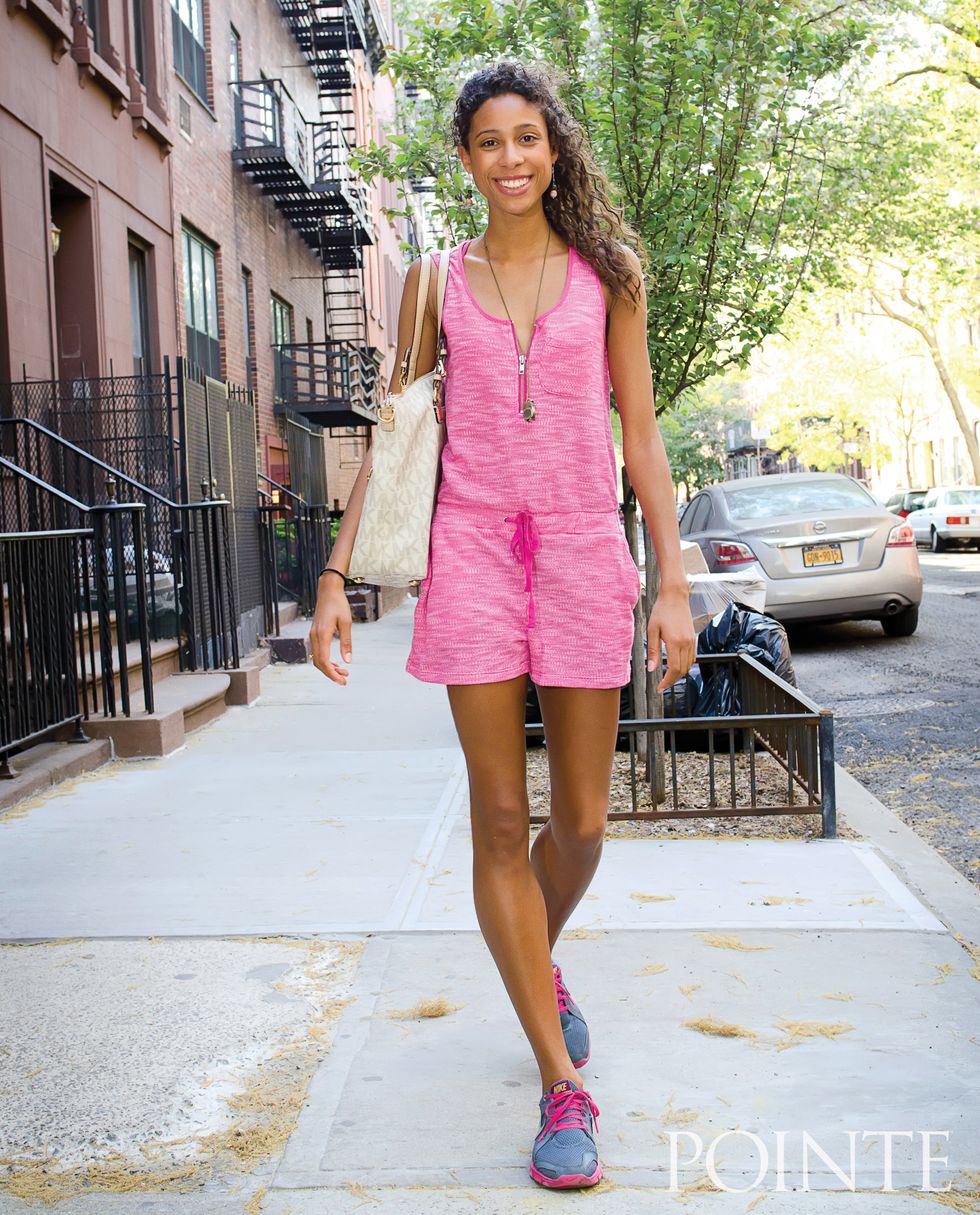 Kyle Froman
The Details—Street
Romper: "This was a present from one of my friends. She was actually shopping for herself, but then she saw this and she knows I love pink."
Sneakers: "I used to wear nicer shoes, but my feet would get crampy—I feel like they work hard enough all day on pointe, so I need to give them a break."
Owl necklace: "I got this in Chinatown, and it has a clock inside. It isn't even working, but I just love the idea."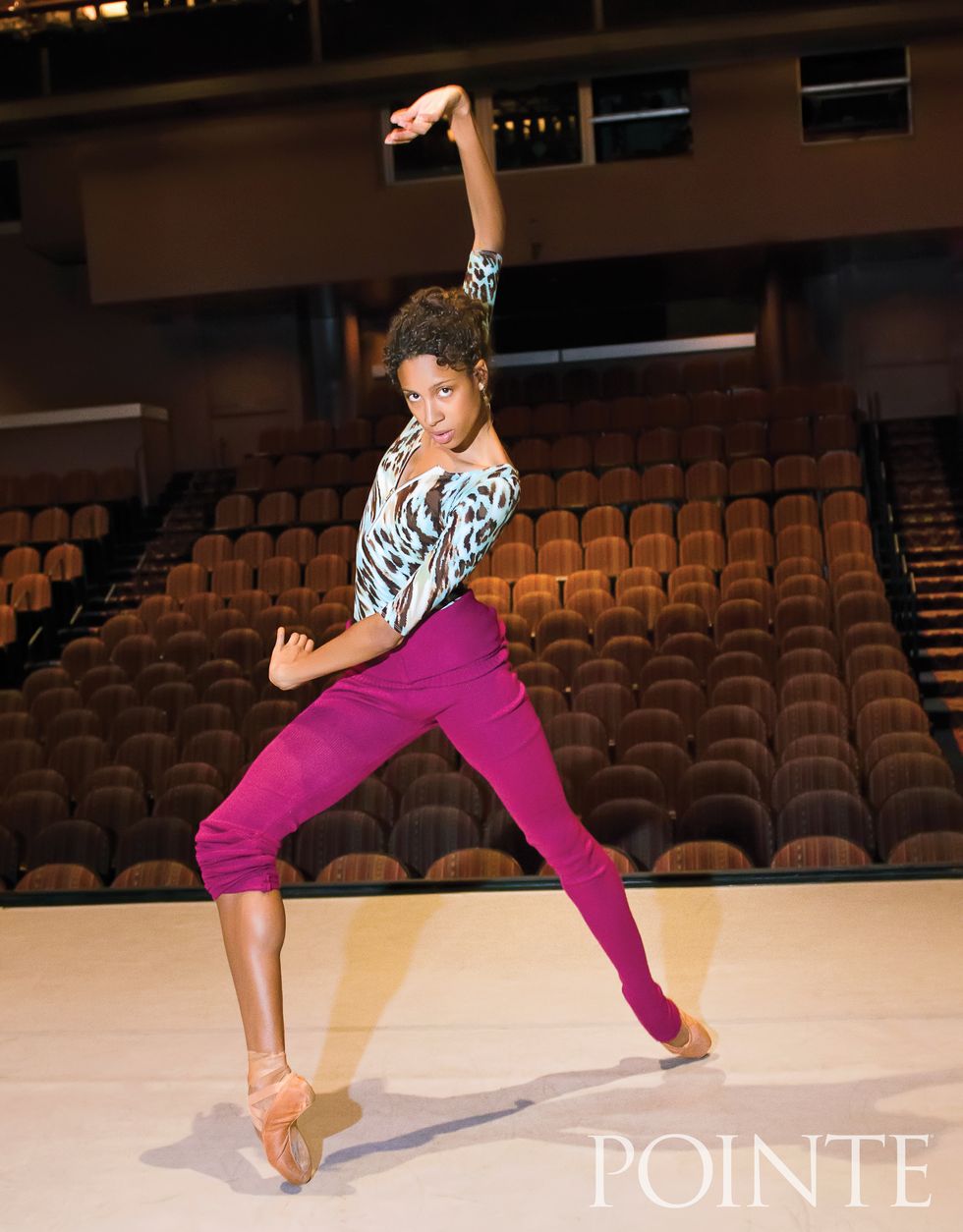 Kyle Froman
The Details—Studio
Leotard: "This was made for me by Krista Dowson, who I used to dance with at the National Ballet of Canada. I have three or four leotards that she custom designed."
KD pants: "This store is owned by a former LINES dancer and has a super-nice dancewear line. It's really soft and comfortable."
Freed of London Studios pointe shoes: "I usually do barre on flat and have my shoes on underneath my socks, and then I wear pointe shoes for center."