November 10–18, the National Ballet of Canada presents the North American premiere of John Neumeier's Anna Karenina at the Four Seasons Centre in Toronto. Co-produced with Hamburg Ballet and the Bolshoi Ballet, NBoC is the last of the three companies to present the new two-act production.
Anna Karenina: Inside the Studio | 2018 | The National Ballet of Canada www.youtube.com
---
Neumeier's adaptation condenses Leo Tolstoy's 19th-century masterpiece and sets it in the present with minimalist sets and costumes. The score melds selections by Tchaikovsky with modern choices by Alfred Schnittke and Cat Stevens/Yusuf Islam, juxtaposing the story's emphasis on Russian tradition with its modern retelling. Setting the story in the present day challenges the notion that society has progressed since the time of the novel. "We are no better at dealing with the double standard for men and women or the destruction of private lives by public office than Tolstoy's characters were in the 1870s," says NBoC principal ballet master Lindsay Fischer.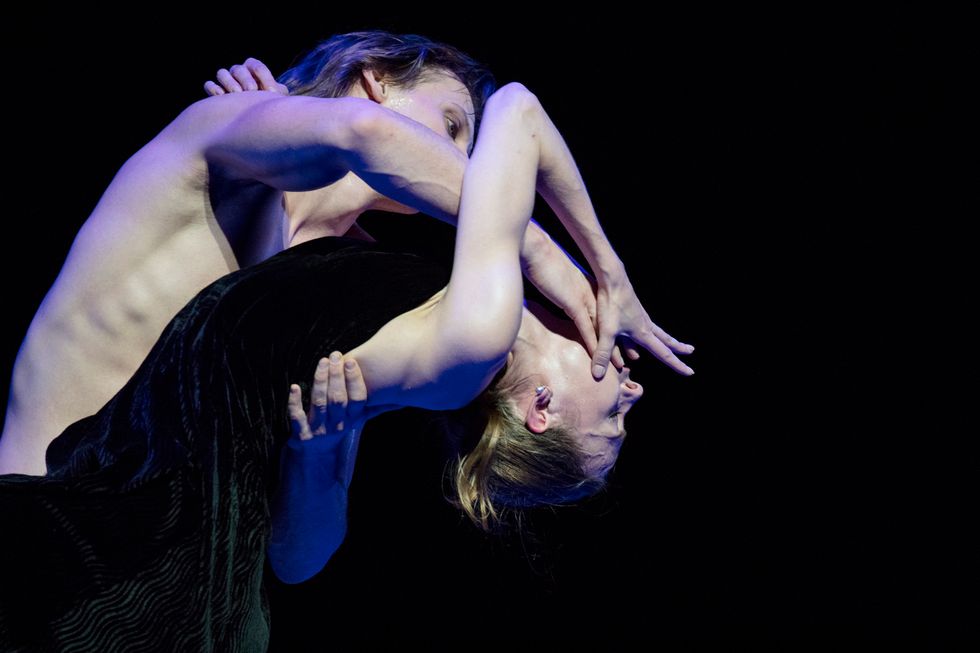 Hamburg Ballet's Edvin Revazov and Anna Laudere in "Anna Karenina." Photo by Kiran West, Courtesy NBoC.
Neumeier's most recent successes at NBoC include Nijinsky and A Streetcar Named Desire. According to Fischer, the company keeps returning to Neumeier because his "ability to capture the essence of a relationship and to show us what his characters want makes us care deeply about their lives."