Elle Macy was a first-year corps member in 2013 when Twyla Tharp chose to feature her in Pacific Northwest Ballet's premiere of Waiting At The Station. Four years later, 24-year-old Macy is still in the corps, but choreographers from David Dawson to Jessica Lang to William Forsythe have noticed her long, elegant lines and boundless energy, and have singled her out to dance in their ballets.
"In the middle, somewhat elevated was on my bucket list," says Macy, who danced it in 2015. "It drew me into Forsythe, and having him come here was a dream!"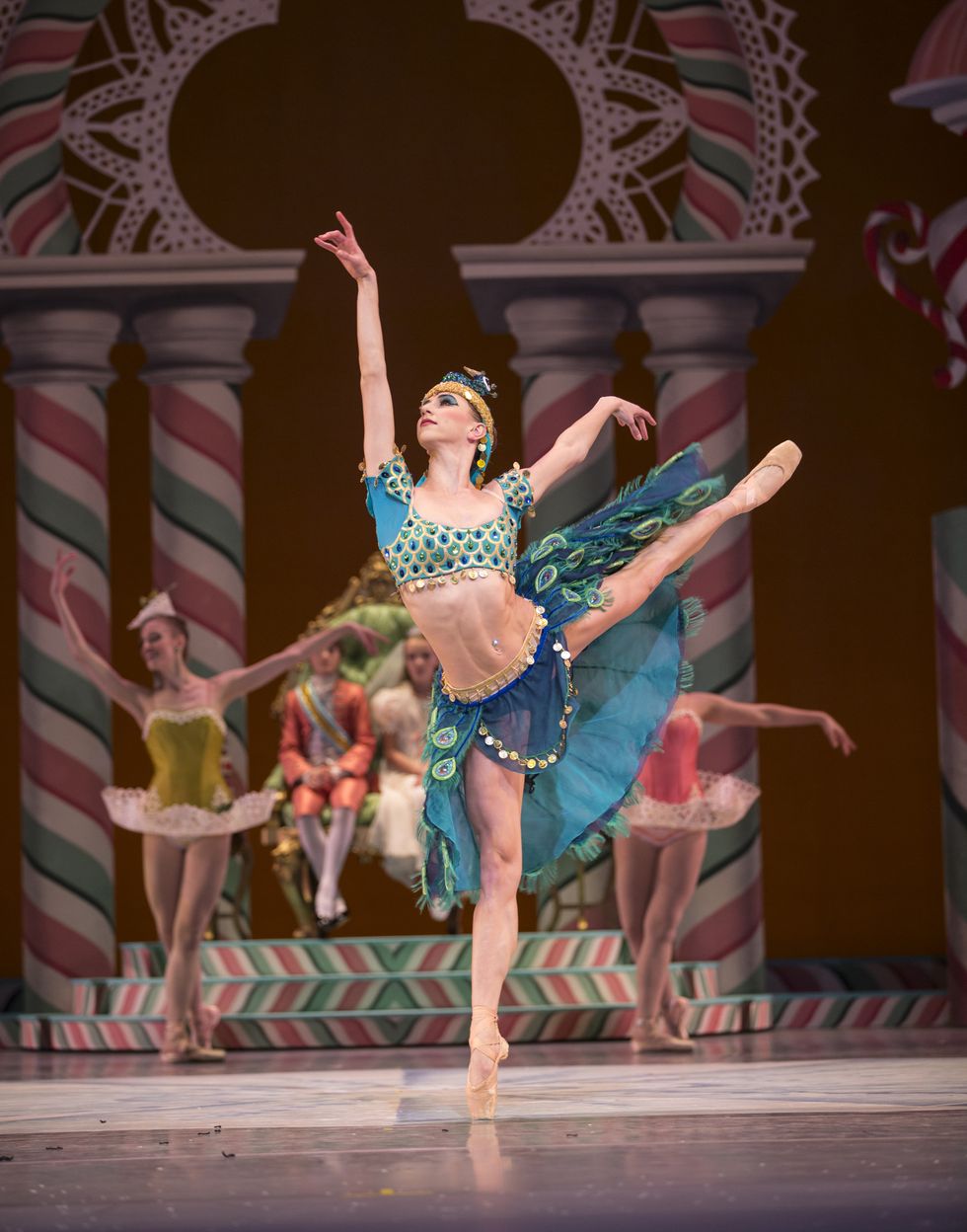 Macy in Balanchine's The NutcrackerPhoto by Angela Sterling, Courtesy PNB
---
Macy was born into a family of dancers in Southern California. At Orange County Dance Center (her mother's studio), she studied jazz and tap, in addition to ballet. Even now, she's more comfortable with contemporary choreography than classical ballets. "I'm still trying to become a ballerina!" she confesses.

Macy's also learning how to balance the needs of the corps with her own need to express herself onstage. The soloist roles allow her to do just that. "In the corps de ballet I kind of have to contain myself," Macy explains. "But why can't I be Elle Macy in these other works?"
Despite her increasing repertoire of contemporary ballets, Macy dreams of dancing some of the art form's iconic roles: Odette/Odile, Juliet, Kitri and Giselle. "Why not?" she asks. "It's a long career."