Joshua Guillemot-Rodgerson's lanky frame made for a natural fit in Aszure Barton's Come In, filling out the odd contours of Barton's choreography with an exacting finesse. The Houston Ballet corps member and Juilliard grad, who excels in contemporary work, danced the ballet's featured role when the company toured to New York City last fall. "Sometimes my limbs get the best of me," says Guillemot-Rodgerson, "but there are so many details in the eyes and fingers, I could really sink into that. I felt like I was growing from the inside out."
---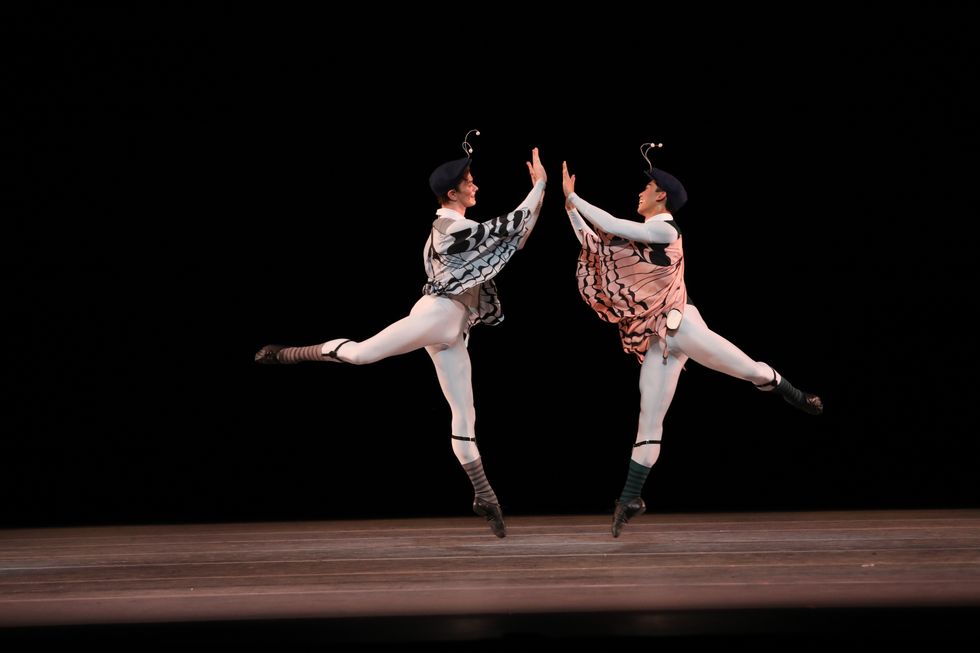 Guillemot-Rodgerson (left) with Syvert Lorenz Garcia in Jerome Robbins' The Concert (or The Perils of Everybody)
Amitava Sarkar, Courtesy Houston Ballet
Known for being a team player, the New Zealand native says he loves the company's mix of contemporary and traditional rep. Last season he had a chance to dance in Stanton Welch's Giselle (Guillemot-Rodgerson's first). "In his version there's so much for the men to do, and some really difficult corps choreography," he says. "It was so fun at the end when we charged into the forest. It felt like a communal experience."
Guillemot-Rodgerson, who has a decade of tap in his dance DNA, started his ballet training late, at 14. "I was bad for a wee while, but I am catching up," he says. "The dancers here really inspire me."
Click here for more of our 2020 Stars of the Corps.