Thinkstock.
Stretch or non-stretch ribbons? Mesh or traditional elastics? Master pointe shoe fitter Josephine Lee of the California-based The Pointe Shop explains the differences between four different types of ribbons and two different types of elastics to make sure that you're getting the most comfort and support possible out of your pointe shoe.
Thinkstock.
Early in Carrie Imler's 22-year career with Pacific Northwest Ballet, she was excited to be cast in Balanchine's The Four Temperaments. But immediately following dress rehearsal, she was removed from her role in "Melancholic." "My artistic director at the time pulled me aside and said, 'We can't put you out there,' " she remembers. "My weight fluctuated my entire career. Just when I felt like I had figured it out, I would gain it back and have to start all over again." Despite becoming one of PNB's most celebrated principal dancers, Imler never shook the fear of what might happen when a leotard ballet was in the repertoire.
Ballet prides itself on high standards, and the classical ballet physique is not the least of those expectations. Fear of the "fat talk" still lurks in studios, but, as Imler points out, weight is a challenge that many dancers face, while others may struggle with the arches of their feet or turnout. If you are confronted about your weight, know that many talented dancers have been there. Having "the talk" doesn't mean you can't become a professional, but if you take a mindful approach to the conversation, it will show your maturity and ultimately your ability to navigate a career.
Has Something Changed?
If your teacher or director has approached you about your weight, you're likely left feeling emotional, vulnerable and overwhelmed. Once you have a chance to think clearly, ask yourself what factors, like puberty, may be contributing to changes in your body. Nadine Kaslow, resident psychologist at Atlanta Ballet, says, "There is this huge focus on weight and body at a time when even non-dancers are struggling with body issues and everything else that is happening as an adolescent."
External factors often play a role as well. PNB's consulting nutritionist, Peggy Swistak, says that she often sees dancers struggle with weight early in the season as they adjust to living on their own and sharing a kitchen with a roommate. "One may have really bad eating habits and doesn't have to watch her weight at all, and the other is gaining weight. There is a conflict in managing their food together," she says. Ballet Memphis ballet master Brian McSween adds that financial stress can create barriers for eating nutritiously. "The one-dollar piece of pizza costs a lot less than eating organic," he says. "You have to make the best choices possible with what you have." Other changes, like a new schedule, layoffs or even emotional setbacks, will present the need to reevaluate your food habits and exercise routines throughout your career.
Keep reading...
Show less
Mikayla Scaife of The Ailey School's Professional Division. All photos by Nathan Sayers for Pointe.
Whether you're being lifted in The Nutcracker's grand pas de deux or doing weight-sharing in contemporary choreography, female ballet dancers can't expect their partner to do all the work. "Strength with stability is a hallmark," says Rebecca Kesting, staff physical therapist at the Harkness Center for Dance Injuries at NYU Langone Health. The other person is usually moving too, she says, so you need to be able to use your upper-body strength to find stability.
Kesting recommends these three exercises, which imitate pressing into a partner. If you're just starting to build upper-body strength, practice them four days a week to develop your shoulder stabilizers and upper-back muscles. Later on, you can scale back to two or three times weekly for maintenance.
You'll need:
an inflatable ball you can hold in your hand (like a kickball or smaller)
a foam roller
Side Plank with Port de Bras
Regular and side planks strengthen the shoulder stabilizers, like the serratus anterior, along with the abdominals. Once you've mastered these basic forms, Kesting recommends a side plank with moving port de bras. Play with your own pattern, like first to fifth to second, and then reverse. "You get the stability of pressing away from the ground as you would through a partner," she says. "And you're adding that dance-specific movement."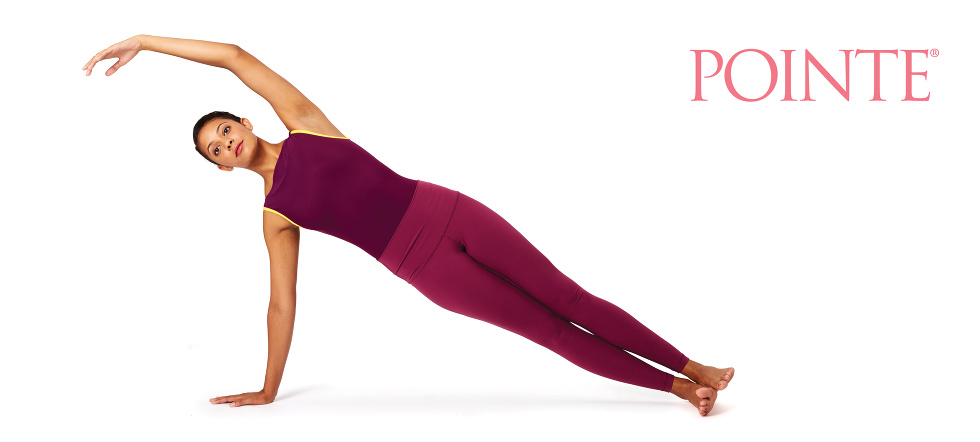 Keep reading...
Show less
Pixabay
Supermarkets and salad bars offer an abundance of leafy greens, but which choice is best for dancers? According to Marie Elena Scioscia, a dietitian nutritionist who works with The Ailey School, you don't have to stick with one option—yes, it is okay if you're not obsessed with kale. Each of her top four picks has a variety of nutrients, so change it up, buy a bag of mixed greens or create your own plate at the salad bar. "It's all good," says Scioscia. Stats below are based on the recommended dietary allowance (RDA) for featured nutrients. Here's what's worth noting in a two-cup serving of each of these greens.
Kale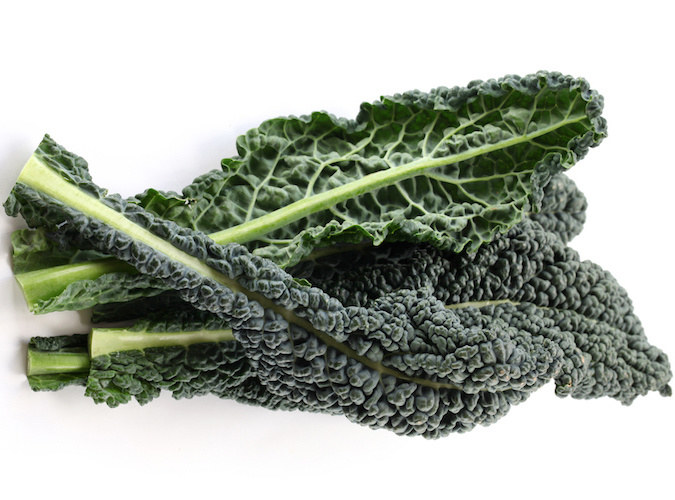 Thinkstock
Calcium: 20%
Vitamin A: 412%
Vitamin C: 268%
Vitamin K: 1,365%
Plus: 12% RDA of iron
Keep reading...
Show less


Get Pointe Magazine in your inbox