Danny Rivera (left) is one of six students from San Juan who the Sarasota Cuban Ballet School is hoping to relocate so he can continue his training. Photo by Soho Images, Courtesy SCBS.
Many of us take our ballet training for granted. But for dancers living in Puerto Rico, which is still reeling from the devastating affects of last month's Hurricane Maria, pursuing a ballet career or simply taking class must now feel insurmountable. What do you do when Mother Nature not only destroys your dance studio, but your home and the majority of the city you live in? Priorities must shift to those of basic survival.
Now, the Sarasota Herald-Tribune reports that the Sarasota Cuban Ballet School is trying to help six Puerto Rican dancers resume their training. The students, whose studio in San Juan was badly damaged, had recently attended SCBS's summer intensive. School directors Ariel Serrano and Wilmian Hernandez have started a fundraising effort called "Sarasota And Puerto Rico Dance Together" to temporarily relocate the dancers. While they can easily offer them scholarships, Serrano and Hernandez must raise an additional $36,000 to provide housing, food and living expenses for one year. (SCBS has a dormitory for female students, but not for male students.)
Keep reading...
Show less
Catherine Conley. Photo by Alex Garcia.
When I was 4 or 5, I told my mom, "I want to go to a real dance school with barres and a mirror." My preschool recommended Chicago's Ruth Page Center for the Arts. That's where I trained until I left for Cuba a year ago. I went to regular school during the day, and then had ballet class for four or more hours per day during the evenings and weekends. Nobody in my family has a dance background, but they've been supportive through all of it.

My school in Chicago teaches a technique that draws on Vaganova, Cecchetti and Bournonville. I went to very different summer intensives, as well: American Ballet Theatre, the Royal Ballet School in London and Boston Ballet. Then, two summers ago, Ruth Page School of Dance director Victor Alexander, who is Cuban, arranged an exchange with the Cuban National Ballet School. A group of eight Cubans came to Ruth Page's summer intensive. I had to learn an entire pas de deux as well as a contemporary ballet piece in 10 days, and then perform them. I'd never had to do anything that quickly; it was hard work but exciting. I then realized that if I could dance professionally, I wanted to.
Conley in class at the Cuban National Ballet School. Photo by Alex Garcia.
Keep reading...
Show less
Trending
Oct. 13, 2017 03:44PM EST
Eleanor Rodriguez. Photo Courtesy RAD.
"When I compete, I'm the type to get nervous and shaky," says 19-year-old Eleanor Rodriguez. Growing up, the Phoenix, Arizona native had competed in figure skating and archery, but last month she got her first taste competing in the ballet world when she traveled to Lisbon, Portugal for the Royal Academy of Dance's Genée International Ballet Competition. Rodriguez, who has been most recently studying at the Russian-based Master Ballet Academy in Scottsdale, trained mainly in the RAD style under Mary Mo Adams. "I've been working in the curriculum my whole life, and the Genée is the height of that experience."
Rodriguez was also the only American participant, adding to the pressure. "I definitely feel like I have to represent," she said a few days before leaving for the competition. "But I've been training really hard. I'm as ready as I can be." She prepared two solos ahead of time—the second Shades variation from La Bayadère and a "Dancer's Choice" neoclassical solo choreographed by her Master Ballet Academy teacher Albert Cattafi. Once in Lisbon, Rodriguez enjoyed four intense days leading up to the semi-finals that included classes, coaching sessions with RAD faculty and learning another solo created especially for the Genée by Portuguese choreographer César Augusto Moniz.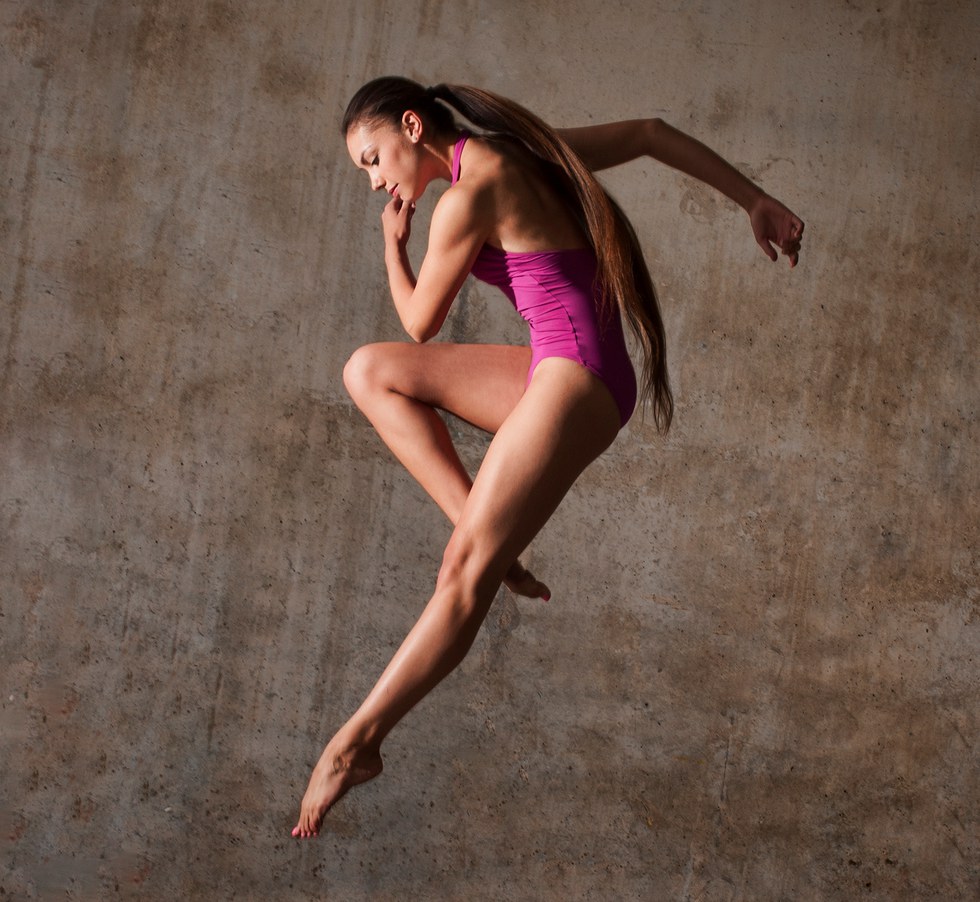 Photo by Ed Flores, Courtesy RAD.
While Rodriguez, who joins Ballet Arizona's Studio Company this fall, did not make it to the final round, she felt the experience was well worth it. "I loved receiving coaching and having an opportunity to perform." We asked her to share how she stayed calm and maintained perspective during the competition, below.
Keep reading...
Show less
USA IBC 2014 Junior Divison Gold Medal Winner and current American Ballet Theatre corps de ballet dancer Gisele Bethea and Michal Wozniak performing in 2014's second round. Photo by Jim Lafferty for Pointe.
Every four years, dancers from around the world gather in Jackson, Mississippi to compete for medals, cash prizes, scholarships and company contracts as part of the USA International Ballet Competition. While every competition boasts famous former competitors, the USA IBC's impressive list includes Isaac Hernandez, Sarah Lamb, Misa Kuranaga, Nina Ananiashvili, Brooklyn Mack, Daniil Simkin and many more. Though the competition runs from June 10-23 of 2018, it's not too early to apply; applications for the 11th USA IBC opened this week.
If you're 14 years old but itching to enter the competition circuit, it's your lucky year. USA IBC has lowered its age requirement from 15 to 14 (the Prix de Lausanne made a similar change last month). Older dancers can also participate; the competition has extended the senior division limit from 26 to 28 years of age.
Keep reading...
Show less


Get Pointe Magazine in your inbox