Feb. 23, 2017 07:26PM EST
Pacific Northwest Ballet's Lesley Rausch in Agon (photo by Angela Sterling, courtesy PNB)
They are the urban legends of the dance studio: glass in a dancer's pointe shoes, ribbons cut before she goes onstage. The film Black Swan took things a step further, depicting a dancer so wracked with obsessive jealousy that she turns into a monster.
While these caricatures of the jealous ballerina are far from reality, it is not surprising that most dancers will battle bouts of green envy at least a few times in their careers. "It happens to all of us," says American Ballet Theatre corps dancer Paulina Waski, who despite signing a contract with ABT at 16 admits she's felt envious of fellow dancers. "Especially when you are at the point of transitioning from a student to a professional dancer."

Keep reading...
Show less
Jun. 20, 2017 10:31PM EST
Photo via Facebook
Some may consider New York's Symphony Space a smaller theater, but big things were happening inside June 6–10. Just under 200 young dancers from all over the world were testing their luck at the Valentina Kozlova International Ballet Competition in hopes of receiving scholarships, medals and company contracts. Their jury? An international panel of company and school directors, chaired by Andris Liepa, that included State Ballet of Georgia's Nina Ananiashvili, Boston Ballet School's Peter Stark, Dance Theatre of Harlem's Virginia Johnson and Cincinnati Ballet' s Victoria Morgan.
Keep reading...
Show less
Jun. 19, 2017 05:24PM EST
Francisco Estevez, Courtesy Colorado Ballet.
If you think a full-time pre-professional program might be right for you, it's never too early to start talking about the big transition. Deciding to forgo a "normal" high school experience for the chance to take your training to the next level is life-changing, and it's vital to have in-depth discussions with your family. Here's a checklist of topics to bring up—before the auditions begin.
1. What are my professional goals?
At the very least, you should feel sure that you want a professional dance career. But beyond tutus and dreams, it's important to understand what this means on a day-to-day level: the daily grind of technique classes and physical therapy, all-consuming workdays, and the endless pursuit of artistry and perfection. "I find a lot of students haven't done enough research on what a professional life is about—what it really means," says Denise Bolstad, managing director of Pacific Northwest Ballet School.
In addition, think about what kind of company you want to join and which schools can facilitate that. What's your favorite repertoire? Are you interested in a large company or a smaller one? For instance, Miami City Ballet corps member Ellen Grocki knew she loved Balanchine, so she researched schools where she'd gain extensive training in the style. She eventually left her home in Maryland at 16 to study at MCB School.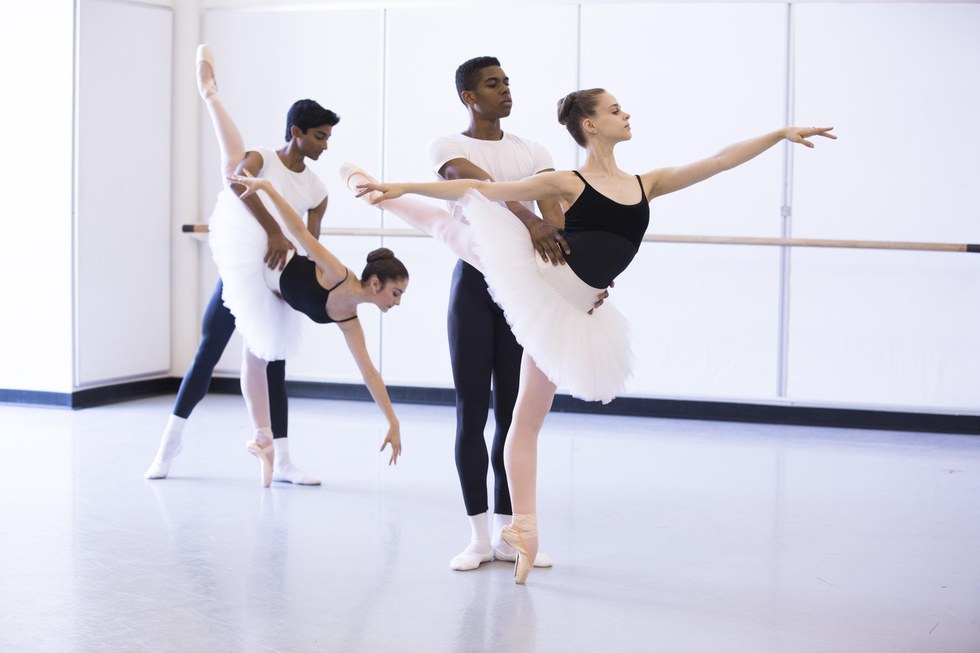 Summer intensive students at Pacific Northwest Ballet School. Photo by Angela Sterling, Courtesy PNB.
Keep reading...
Show less
Jun. 17, 2017 08:26PM EST


Get Pointe Magazine in your inbox