Marcelo Gomes and dancers of Sarasota Ballet in Ashton's "The Two Pigeons." Photo by Frank Atura, Courtesy Sarasota Ballet.
American Ballet Theatre principal Marcelo Gomes heads south this winter to create a piece on Sarasota Ballet to premiere December 1 at the Sarasota Opera House. Following the success of his 2015 ABT main-stage production AfterEffect, the burgeoning choreographer is looking forward to continuing to create outside of New York City. "We all know the big companies, but there are some really beautiful groups all throughout the U.S. that deserve just as much praise, and I'm really looking forward to spreading my work to them," he says.
Gomes comes to Sarasota Ballet from a place of familiarity. After following Gomes' career for years, director Iain Webb invited him to guest star in Sir Frederick Ashton's The Two Pigeons for a company gala last season. "He seemed to fit like a glove with us down here," says Webb about the experience. He commissioned this premiere soon after. Gomes' work will be featured on the company's Metropolitan program alongside Balanchine's Theme and Variations and Ashton's Illuminations. When asked how it feels to be grouped in with these masters, Gomes broke into laughter. "It's intimidating. It takes a lot of courage for directors to take a chance on young choreographers. But I'm humbled and honored to be next to those geniuses of ballet."
Keep reading...
Show less
popular
Sep. 15, 2017 03:08PM EST
Miami City Ballet prepares for Hurricane Irma. Photo via Twitter.
As Hurricane Irma made its way through the Caribbean last week, Sarasota Ballet principal Ellen Overstreet was closely following the news. Tracking its progress, she made plans with fellow company members Asia Bui and Madysen Felber: "Wednesday was the most stressful day. We went to five different grocery stores. There was no gas; there was no water. Our plan was to stock up one of our apartments and sleep over all together."
By Friday night, however, the storm had shifted west, its radius enveloping Sarasota and prompting many company members (those who hadn't already booked flights out) to evacuate. In a last-minute decision, Overstreet, Bui and Felber packed up a car and drove to Tampa, where they spent the night safely. Yet the storm progressed, and in another night flight they headed for Orlando to stay with Overstreet's friend's family. The central Floridian city saw flooding damage, downed awnings, and power outages like much of the state, but Overstreet says that she was in "a strong house and felt secure" while hunkering down to wait out the storm.
Few things are more terrifying than the prospect of 170+ mile per hour winds literally chasing you upstate. But the anticipation for Irma intensified sharply in Hurricane Harvey's aftermath. Last week, we reported that the Houston Ballet Center for Dance and its home theater sustained serious flooding damage. The company's first program has been postponed, to be performed at a later date in a back-up venue.

We checked in with some of Florida's ballet companies to see how they weathered this most recent storm.
Keep reading...
Show less
Show and Tell
Aug. 21, 2017 04:56PM EST
Dancers are famously resourceful and particular when it comes to the products that they keep around to get them through the day. And we all know where those items live: the dance bag. While most dance bags are filled with basics like leotards, pointe shoes, Therabands and granola bars, we rounded up some of the quirkier items that dancers carry with them to provide comfort, inspiration and organization.
These snippets come from longer stories on the contents of each ballerina's dance bag—click on each dancer's name for more.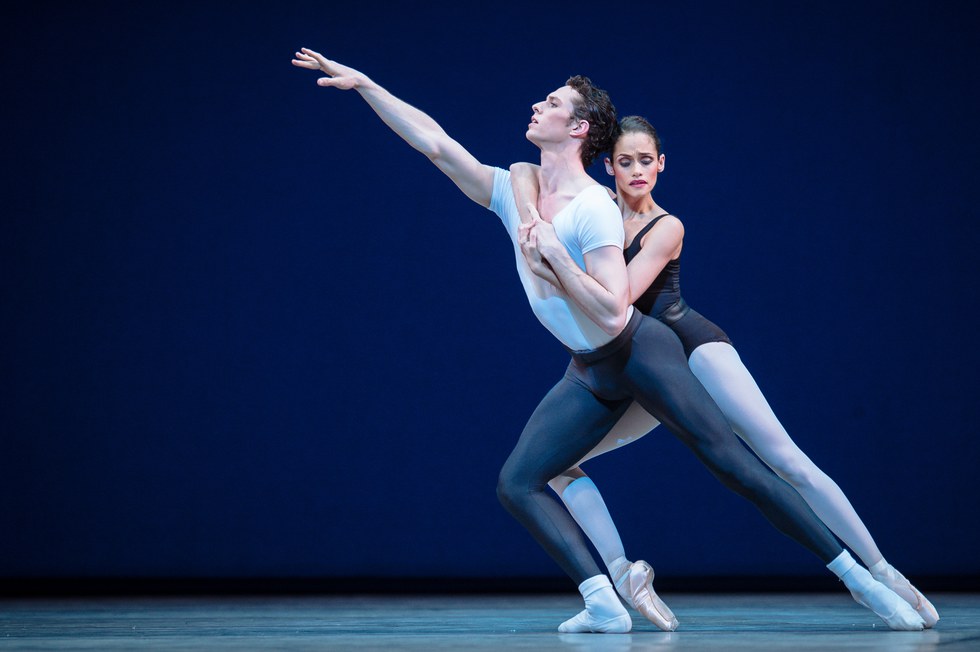 Howard with Christopher Gerty in Balanchine's "The Four Temperaments," Photo by Edwin Luk, Courtesy National Ballet of Canada
This National Ballet of Canada first soloist keeps a hand-carved wooden ballerina with her that her husband made in his high school woodworking class. After they married, Howard added her own little touch—a little rhinestone stuck onto the figurine's finger to mimic a ring. "They had to pick characters out of a book, and he chose the ballerina," she says. "It was so serendipitous! When I see this, I think about how that was years before we even met."
Keep reading...
Show less
Photo by Vutti Photography
You could say that Victoria Hulland is Sarasota Ballet's resident corn pad dealer. The principal dancer keeps her bag stocked with special, extra-thick pads, which she uses between her toes. "A lot of the girls come to me if they have really bad corns," she says. "You can't buy these from CVS." Since she gets them from a podiatrist back home in New York, she either stocks up when visiting or employs her father to pick up multiple packs and send them down to Florida.
Hulland has turned to her colleagues for specialty items, too. Her gray warm-ups are actually a production sample from a knitwear machine company, where a co-worker's girlfriend works. And artistic director Iain Webb brings the dancers one of her favorite candies, Percy Pig gummies, back from his trips home to the UK. Resourcefully, Hulland has found another use for the candy's cute packaging: The pig-shaped tin makes a perfect hairpin holder.
Keep reading...
Show less


Get Pointe Magazine in your inbox